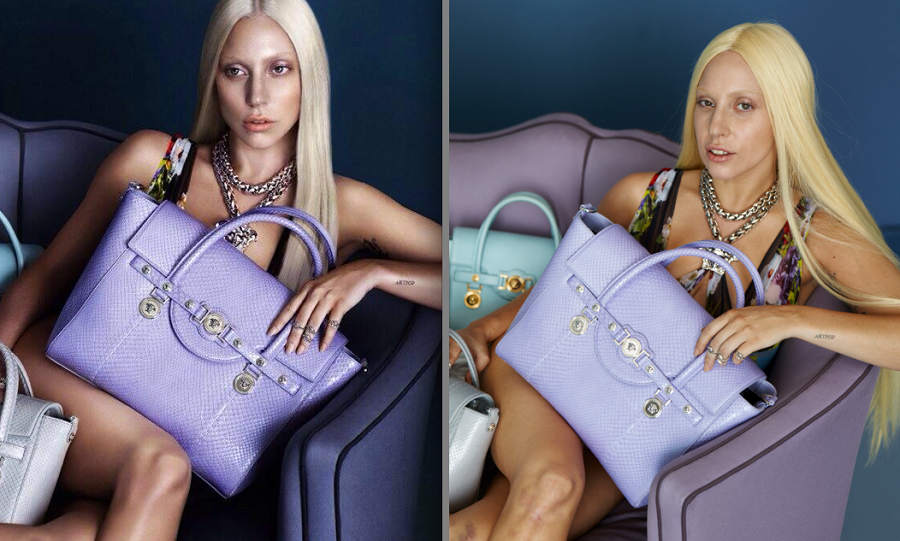 Lady Gaga's Versace photoshoot images gets leaked before photoshop – And this has become the fashion world's latest hot news that's gone viral everywhere. And why not? Who doesn't want to catch the unedited Gaga?
Here is the story in detail –
On Wednesday, the uber feminist website Jezebel published unretouched photos from Lady Gaga's Spring 2014 Versace campaign, where Gaga originally appears with much less make-up. Even her wig looks yellowish than shiny-white and bruises all over her knees.
Her makeup looks so bland that forces us to think that the campaign did it intentionally to photoshop her look later in the makeup post production. Before she could look glamorous, unfortunately her pictures got leaked just as was the case with Lena Dunham.
Early this year in February, the same website, Jezebel had leaked unretouched images of Lena Dunham from her Vogue photoshoot, placing a $10,000 bounty on the original images.
The 27-year-old comedian told Grantland editor Bill Simmons in a podcast released on Thursday that she was 'kind of scared' to see the images at first. However after noticing how they were minimally retouched, she 'felt completely respected by Vogue.'
However this time the website is neither paying $10k nor seems to be apologetic but repeatedly requests all paparazzi to retouch her images before making them public. While some feel Gaga looks pathetic with pasty skin and dark under-eye circles, while her legs are covered in bruises; for us she seems to be ethereal, raw and original.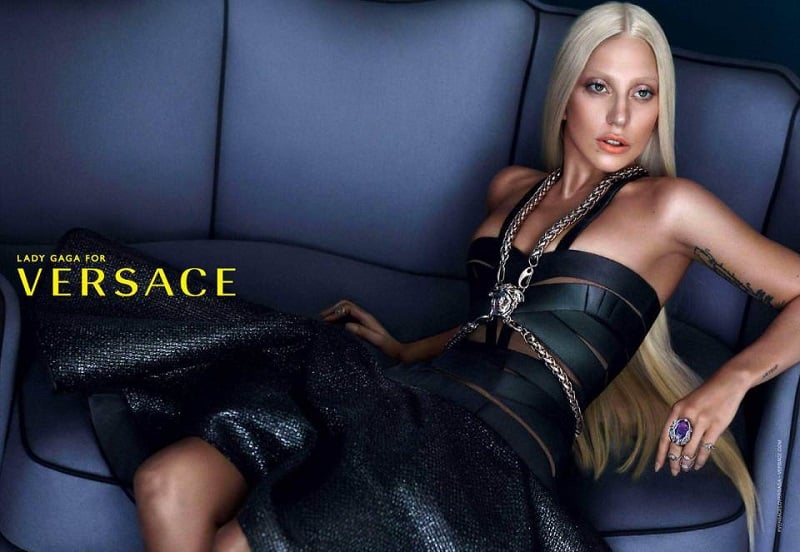 The only that's bothering us is that how come a fan website manages to get hold of the original images of such celebs from high end ad campaigns and even daringly posts the hi-res unretouched images. Meanwhile we are waiting what Gaga's best friend Donatella Versace has to say on this.
There's no secret that photos of celebrities are regularly airbrushed in fashion magazines, with their waists and thighs digitally slimmed, breasts amplified, and their skin erased of any imperfections, due to which they look practically unrecognizable in the "after" pictures.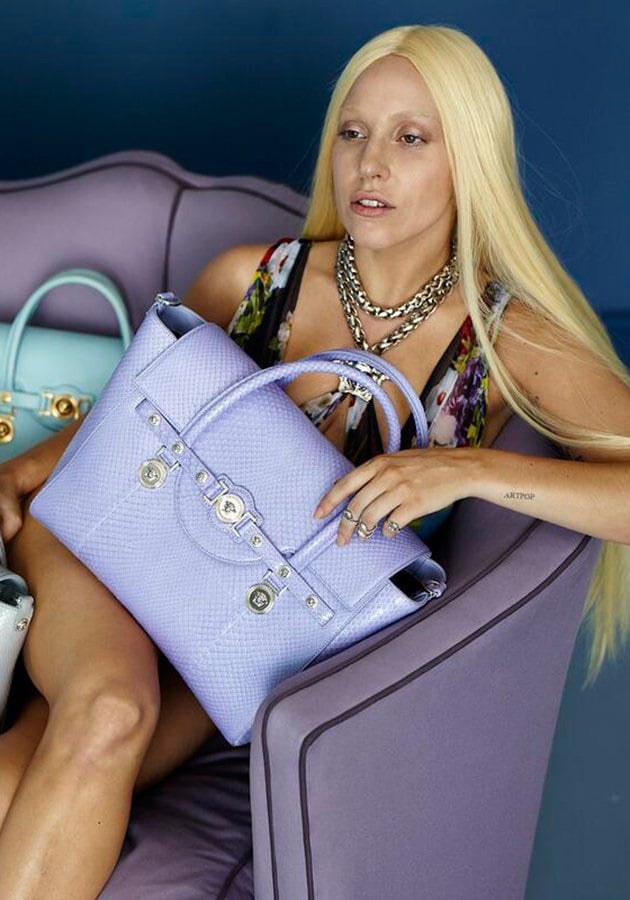 And the fashion Bible Vogue has been an expert in this, ever since the photoshop technology has come into existence. While there are always mixed reviews received from the readers, such leaked images only add fuel to their growing criticism.
As on the first of every month we share with you the fashion magazine covers, we expect to see more of the freshness rather the air-brushed plastic looks of our favorite stars. Isn't it?
Hope you enjoyed reading this post! Stay tuned for more such updates!!