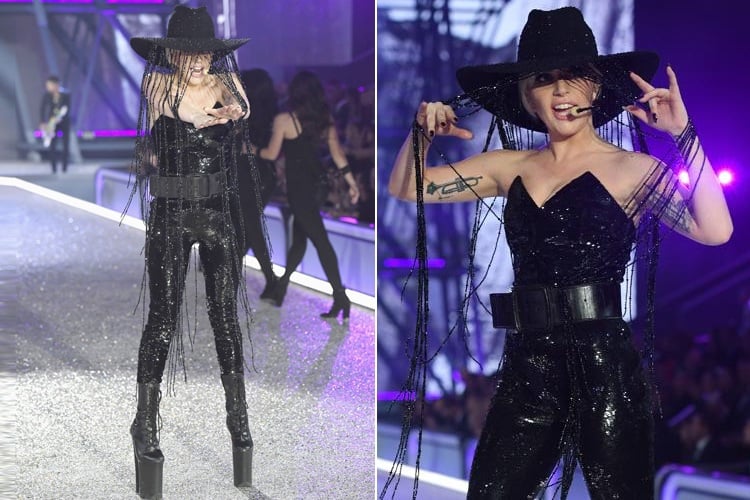 Lady Gaga has always been quite the performer and knows how to keep a crowd gripped. Her family-like Victoria Secret Angels have always been more than pleased to have her over and lighten up their already world-craze fashion show. This year's Victoria Show not only applauded her sensational performance but also her jaw dropping appearance.
From sold out concerts to dive bars to leaving the audience bereft of speech at fashion shows, there's never a dull moment with this lady. The highlight of this year being her constant costume changes, and dazzling like a true angel in every single one.
Backstage in the silver bra set, a signature set of the Angels.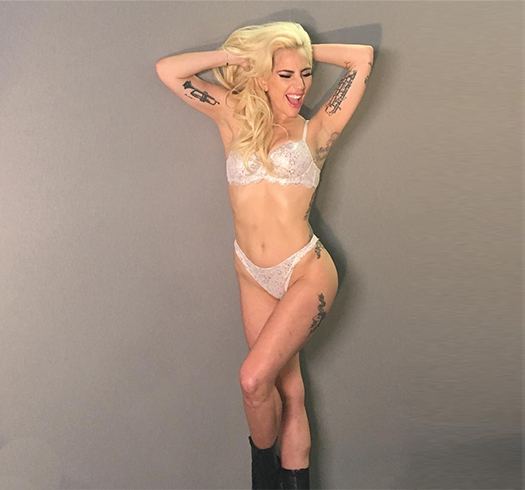 Her red carpet (rather pink) look was replete in an Alaïa lace dress with the hair put all back giving a formal look.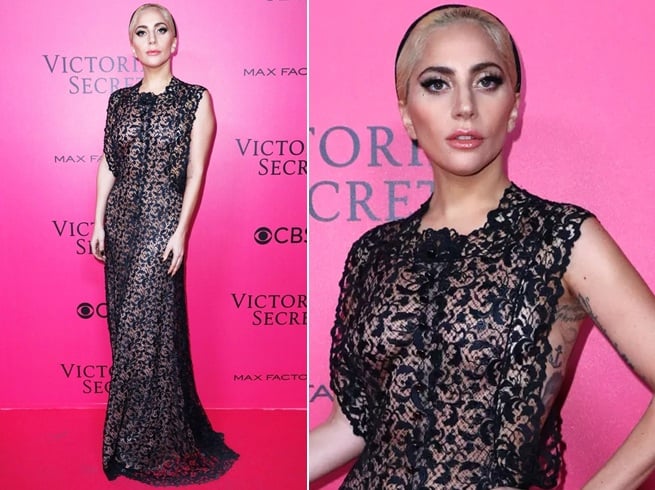 She stormed the stage with one outfit styled in three different ways. She's worth the hype!
[sc:mediad]
In a sequin jumpsuit, she stormed the stage with poise and grace; of course had her fans championing what a talented vocalist she is. So the first of her styles is teaming a black equally sequined jacket on the jumpsuit.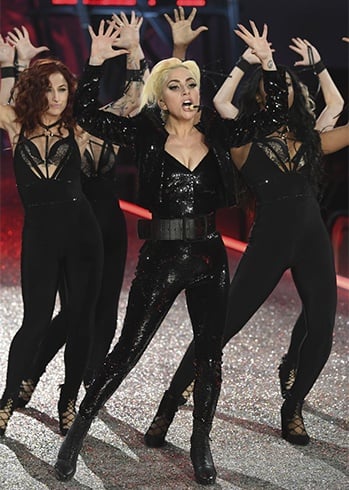 Going sleeveless with her bare shimmer sequined jumpsuit was her Style Number Two. Her one performance, giving us tips and styles as good as any fashion blog.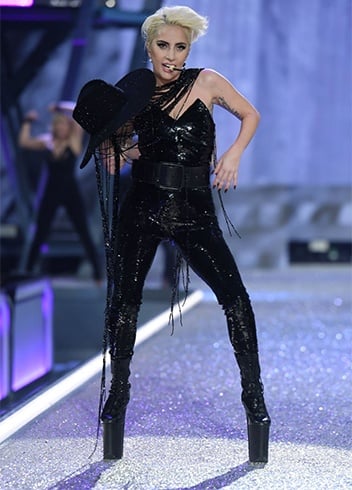 Coming to her last, she paired the jumpsuit with a soft white coat with feathers sprouting out. What really changed the fashion game here is, those feathers turn into full-swing wings, Oh my god! We didn't see that coming, Gaga! Just another accolade to this inspiring lady.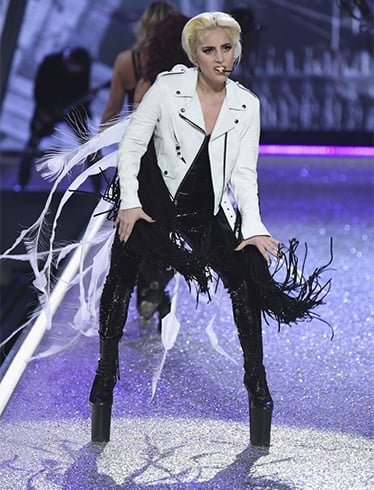 Another song sung by her in this reddish black gown, was it her voice or her dress? Bonus points.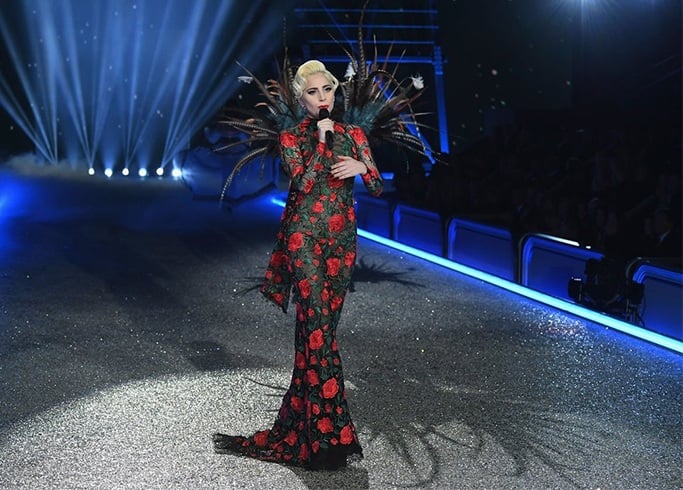 She concluded the show along with the angels feeling like a diva. In an Alaïa sheer lace crop top – pants set, she is worth every praise looking edgy and no less than any angel present there.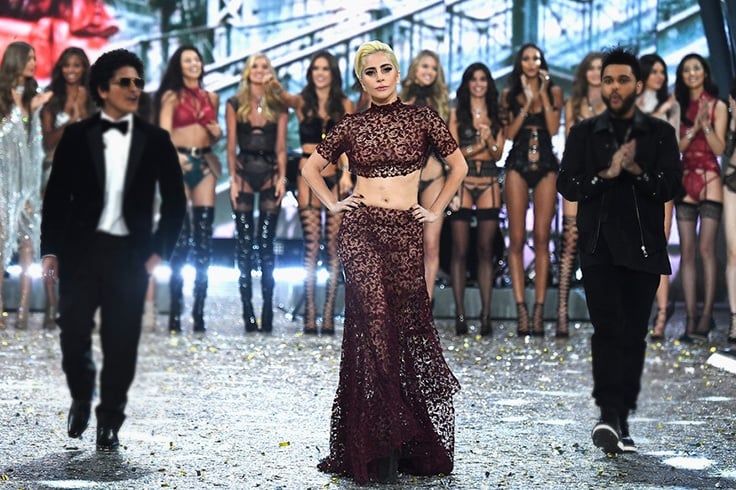 Stay tuned on the latest trends, celebrity gossip and what all you ladies would love!
Images Source: hairandbeautybc.com