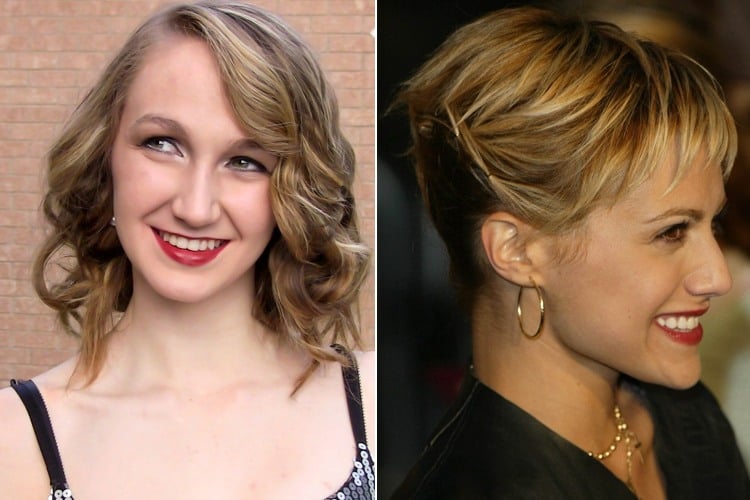 All you beautiful ladies with long tresses know the hard work that it took to reach there! Simultaneously with the short hair styles picking fancy of just about everybody, it's natural that you too wish for it. Additionally, in the sultry and scorching heat, short hair is definitely a welcoming idea! Good news is that you can eat your cake and keep it in your hand as well! Yes, you need not choose between the two but flaunt false short hair styles while keeping your long hair intact! Check out the amazing hairstyles from long to short in which you can get relief from the bulk of your hair without sacrificing it to scissors in the salon!
Faux Bob Hairstyle For Long Hair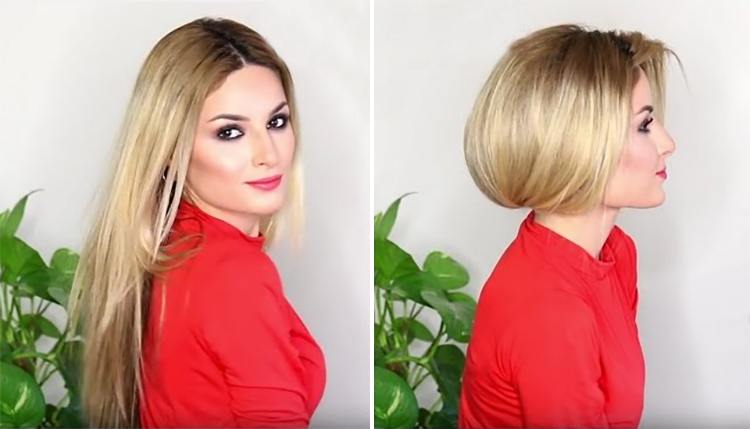 1. The Short Bob
This fashion season, bobs and lobs are just about everywhere! You can easily adorn it as one of the simplest short hairstyles for long hair! There are different ways in which you can do it. One easiest way is to divide the hair mid part into two sections and make a loose braid of both and tie them with a transparent band. Now tug each braid down to loosen the hair on top. In the next step, start rolling the braid of one side and then fold it inside and secure it at the back with bobby pins. The loose hair will spread with the braids well hidden and give the appearance of a bob cut. Repeat the same with the other side and ensure that the back does not remain divided but gives a smooth folded appearance. Using tongs, curl all loose strands inside for a clean look. If you have fringes, you can curl them outside. Finally, add some spray to keep the hair in place. You would be looking super cute in this false short hair! The look would be sensational. You can also achieve the look with a ponytail. Check out the below video and learn how to do it like a pro in no time!
2. Wavy Faux Bob Hairstyle
The faux bob hairstyle for long hair can be given various twists. Curling the hair before styling it in the faux bob haircut style lends an extra edge and oomph to your hair and makes it look real glamorous and edgy! Check out the tutorial to nail the look of Taylor Swift which she flaunted in the 'Mean' Music video!
Another way to achieve a very glamorous and romantic faux bob is the tutorial of Lily Melrose! While the time taken to curl the hair is on the higher side but is totally worth it. The flattering shape and the exotic hairpin lend it a total party look!
[sc:mediad]
3. Curls Are Multipurpose
Curls can seriously shorten your long hair. They create a terrific base for different hairstyles for long hair with a shorter vibe while simultaneously looking gorgeous all by themselves! It's best done on freshly shampooed and wet hair as they are more flexible to be molded into curls. In case you are worried about the heat of curlers causing harm to your hair's health, you can use the hair curlers of various shapes and sizes and use them for the desired effect! However, you need to be mindful of the directions of the curls. Else they would stand in different directions and the hair would actually look a mess!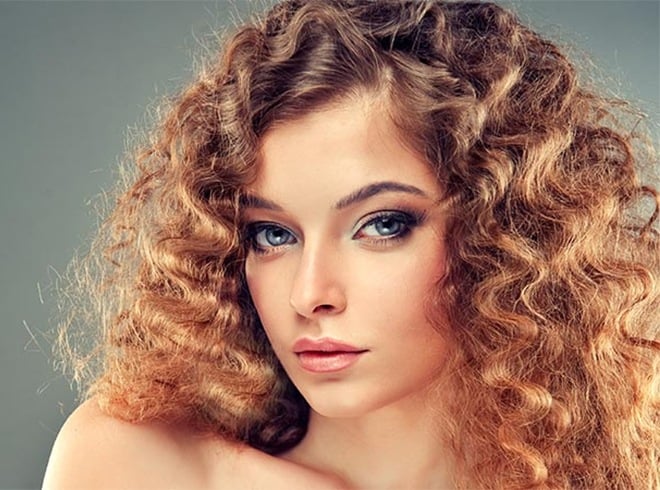 4. The Fake Pixie Hairdo
If you have mid-length hair, it's easy to style them in a fake pixie hairdo as shown in the tutorial! Once you have tried a hand or two, you would find it easy to imitate the false short hair style and look a total bombshell! It makes a serious dramatic before and after without watching your beautiful tresses hit the salon floor!
5. Pinned Under With Layers
If you have long tresses with a layer cut, this could be the perfect styling option for you. Styling it might require some practice initially but the final look is so very worth it. The long locks here can be curled, rolled and made to look short while the short layers can be hanging in varied stylish ways and getting a fresh look with the judicious use of bobby pins! You are simply going to love nailing the look while others are bound to both admire and envy you!
Now that you are up to your brim with such creative ideas, experiment with different styles of long hair to make them look short! Do let us know which short hair look looked best on you, without any hair chopped off!