Who doesn't love beautifully long tresses? They say diamonds' are a girl's best friend but we would like to disagree. We think healthy, smooth, nourished shining hair is and always will be a girls best accessory. When you have healthy long manes flowing down playfully down your back, there is not a sight more beguiling.
But, what if you are not blessed with such pretty manes? What if you did but you couldn't manage your tresses well? What if some natural agents like dust, weather, pollution, etc. and artificial damaging tools like using extensive hair styling tools, irons, etc. are making your hair weak? Would you never be abe to make your hair dressy and pretty? Don't fret, there are a number of hairstyles for weak hair that you could opt for. What's more? There are also some tips for thin hair for undoing the damage done and even prevent the damage in the first place. Finally some good news, right?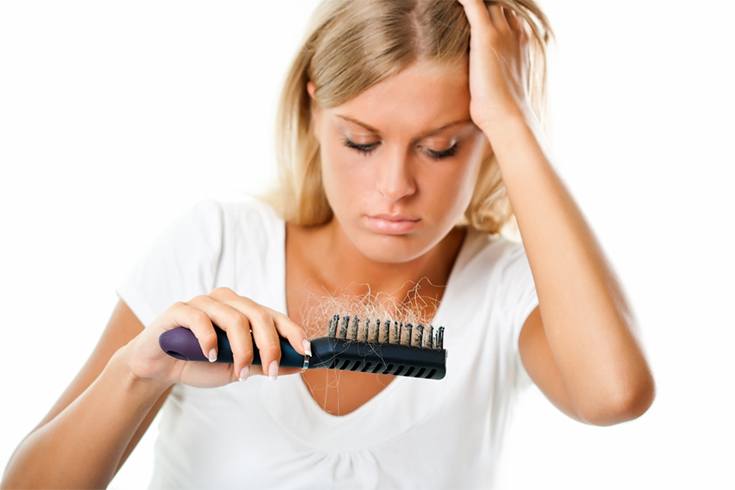 Hairstyles For Weak Hair
[Also Read: How To Repair Damaged Hair]
1. Asymmetrical Bob
If you love bob haircuts but have thin hair, the Asymmetrical Bob can give your hair that much needed bounce and volume. This hairstyle not only takes away the dull flatness from your hair but that angled cut from the back, draws viewers' eyes downward instead of your hair's volume. This is one of the best hairstyles for thin hair as it gives the perfect illusion of added volume.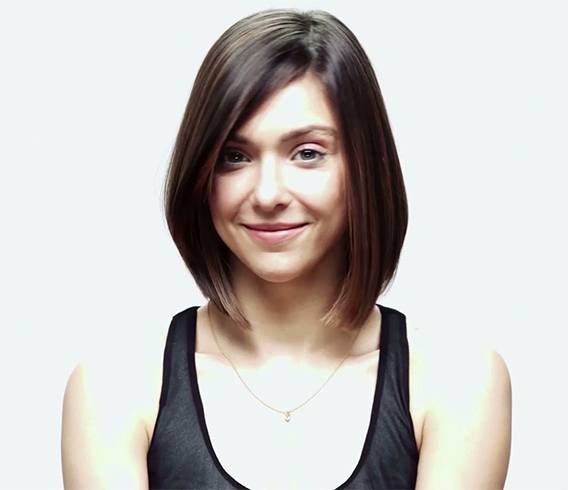 2. Wavy Skavey
If you have hair that is thinner towards the roots, a Jagged Part with Waves might be the best option for you. Parting hair in a non-straight line makes the top layers of your hair bunch up a little more, making it an ideal choice among thin hair styles.
[Also Read: Hairstyles for Woman over 30]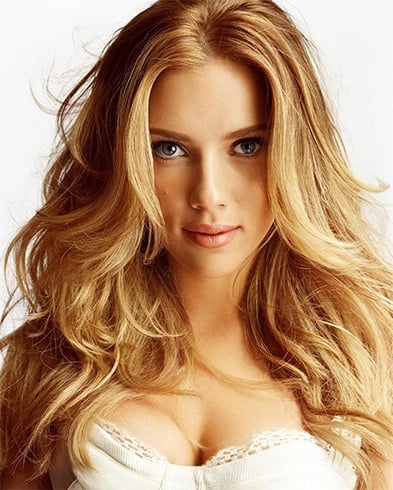 3. Right Accessorizing
Headbands, clips, designed rubbers all add to the oomph factor of your hair. Accessorizing adds a much needed spring in your hairstyle that's as fun and functional. Using the right accessories will not only accentuate your facial features but also move attention away from your thinned out hair.
[sc:mediad]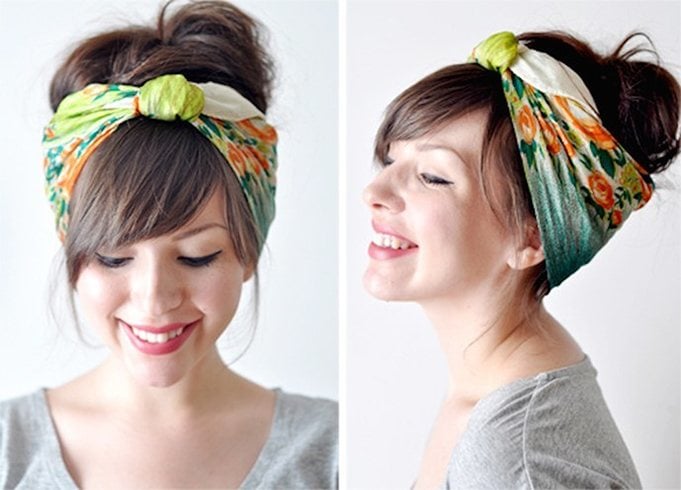 4. Wrap It Up
When it dire need of perfect hairstyles for weak hair that could cover up the damage done to your hair, you would definitely want to try out the Asymmetrical French Braid Style. Just plump up your ponytail by French braiding your hair on one side and pinning up on the other side.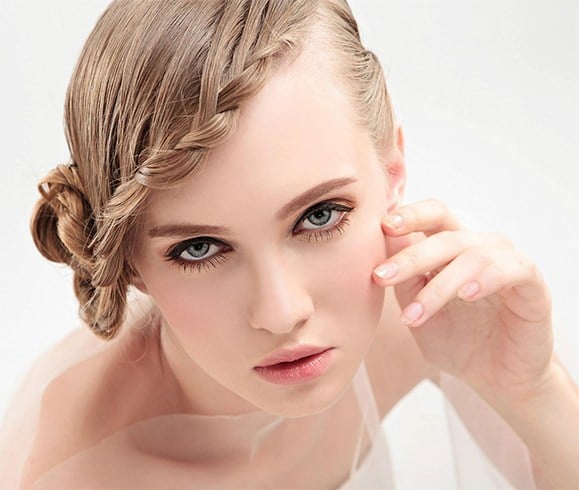 5. Messy Updo
It can be quite an uphill task to manage and style unhealthy hair, thus when choosing hairstyles for unhealthy hair, some extra caution shouldn't hurt. A typical updo can make your hair look too slick and flat especially because of the lack of volume. But, if you wanted to add an edge, mess up the front bangs deliberately giving your hair a loose, messy look that would make it appear fuller and prettier.
List Of Tips To Prevent Hair Thinning And Undo Any Hair Damage
Eat a well-balanced diet as it is the key to a healthy body and similarly, healthy hair. Milk, cheese, yogurt and egg are good for your hair and they can be applied externally also.
Soy products work great for your hair and make them stronger.
Increasing your intake of fresh fruits and leafy vegetables will supply the required amounts of nutrients to your hair; making it strong and beautiful.
Your daily doses of iron and zinc are essential for providing sufficient oxygen to the hair follicles strengthening your hair fibers.
Pack your regular diet with vital vitamins to make your hair follicles stronger.
Hydrating your body well eventually makes your hair softer, supple and more elastic.
Scalp massages are extremely helpful in strengthening weak hair. These nourishing oils are not only good for stimulating hair follicles, but also act as an instant de-stressor.
Aloe vera juice or gel helps soothe your scalp and keeps it free from irritation.
Changing some of your habits like over-brushing your tresses, chemical treatments, heat styling, bathing in the chlorinated water of swimming pools can spare your tresses some of the
horror of split ends and breakage.
Last but not the least, never ever do your hair when it is wet since hair is at its weakest when wet.
Now, that you know everything about hairstyles for weak hair, you could go try them and make sure you follow these tips to get better hair days eventually.
Images Source: pinterest.com