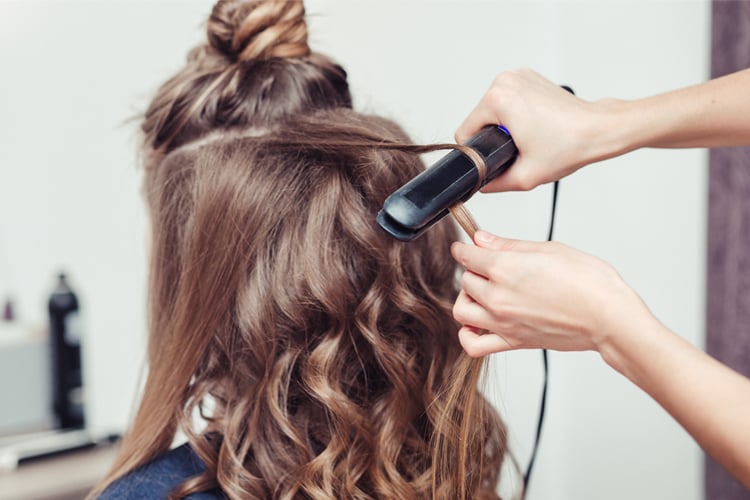 If you have long straight hair and would like to bring about a change or have a makeover done to your looks, think of the crimps and curls you could flaunt. Curling and crimping hair, doesn't take much time and wouldn't charge you a bomb, if you know how to curl long hair in 10 minutes.
[Also Read: How to Detangle Curly Hair]
Here's How To Curl Long Hair, The Safe Way
Today we would like to share with you a couple of ideas on how to curl long hair in 10 minutes, especially if you have more than just the shoulder length to long hair. Take a look at the mini guide below with pictures that show you step by step on how to curl long hair in 10 minutes.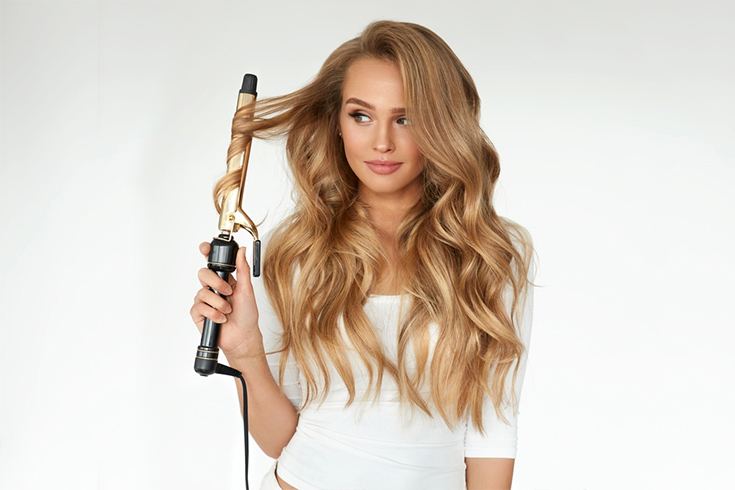 1. Wild Curls
To get your straight hair into wild sassy curls, we would want you to grab plenty of foil paper and a styling product. Start by dampening your hair and applying a little styling serum to the locks. Don't use too much serum or it would bring about an oily look, and never apply serum to the root and the scalp, but just the mid section of the hair strands to the tips of the hair. Now partition your hair into tiny sections and fold them into small pieces of foil paper. Over each paper balled up hair, use a straightening tong to add a little heat for a couple of seconds. Do this thrice and then remove the heat. One by one remove the foils and allow the curls to fall free.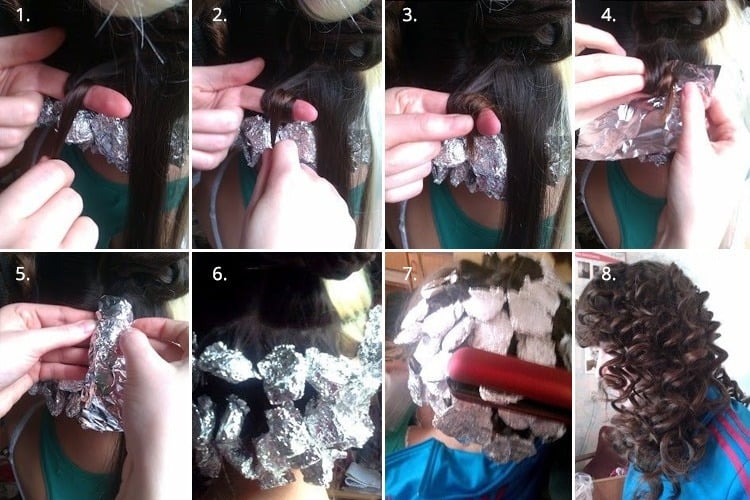 2. No Heat Curls
If you do not fancy using heat on the hair to make them crimpy and curled, you can still have your waves. For this you would need to dampen an old tee of yours, and place it on the crown of your head in a circular fashion. Now what you should do is to take the hair strands from each portion and twist or entwine it into the tee roll on the top of your head (check the pic below). Wait for ten minutes until the wet tee dampens and sets the curls. Slowly remove the tee and part by part allow the hair to fall; some of it would be damp, which is okay. Wait for a couple of seconds and then brush your hair.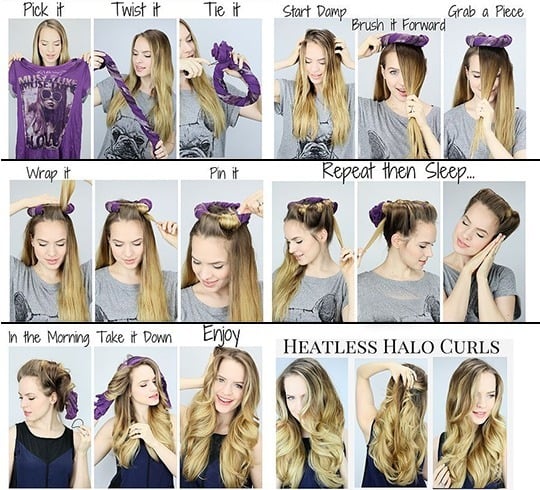 3. Bobby Pins
With the help of bobby pins, you can actually curl the whole length of your locks and tresses, and have plenty of fun flaunting the crimpy waves too. What you need to do here is to have plenty of bobby pins, securing every ball of the rolled up hair sections onto the scalp. With the help of a styling product sprayed on the rolled up balls, we would ask you to wait for a couple of seconds. Once you feel the styling product has set, which should happen in less than five minutes, you can then go ahead and remove the bobby pins from each section slowly. Allow the hair to fall and drop, and then slowly with your fingers you should brush your hair. This is one of the best guide on how to curl hair fast.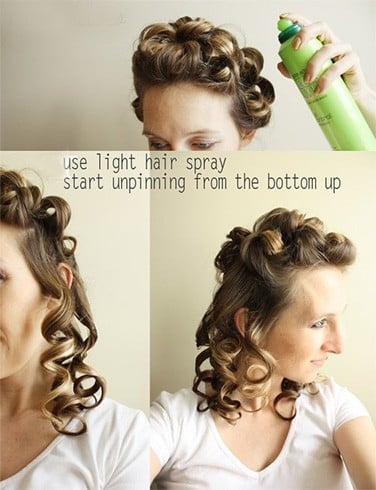 [sc:mediad]
4. Braid And Curl
Braids are sweet enough as a style to wear and flaunt, and if you want the curls to come through with less heat, you could take help from braids to do the same. Start by braiding your hair till the tip of the strands. The next step would be to use hair straightners to curl the outsides of the braids, one step at a time and letting the heat take control. After two minutes of doing so and depending on how strong you want the curls, you may open the braids and give the hair a brush with your fingers. Your answer to how to curl long hair given!
5. A Plyer For Crimps
Did you know you could use a plyer to crimp your hair? Yes, this is true. As seen on various Instagram accounts across the net, we noticed the use of plyers and on damp hair, getting the locks all crimped! Here's how to crimp hair in less than ten minutes, without heat.
[Also Read: Hairstyles For Curly Hair]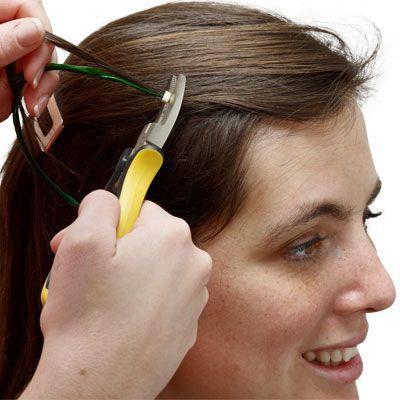 Watch this space, we would be giving out information on how to crimp hair at home and what is crimping of hair, soon!
Images Source: pinterest.com