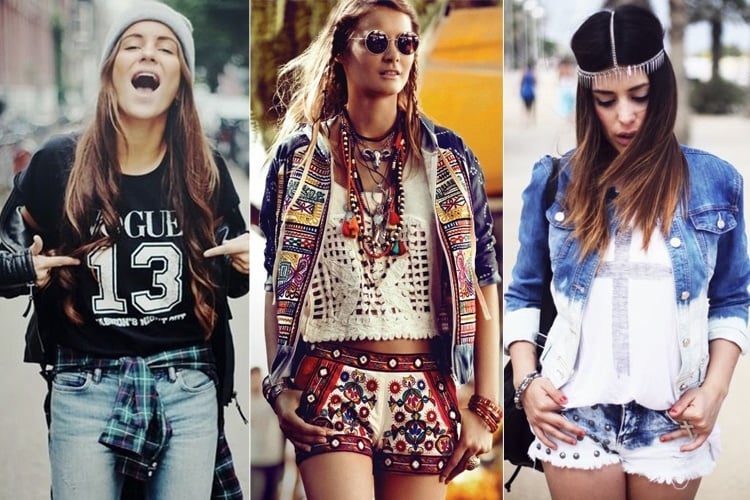 When you dress up, most of you prefer to look unique, don't you? So when we see a teenage girl zipping ahead on a bike in a band t-shirt which evolved fifteen years ago before she was born, she is not LOL but the first look of hippie culture.
Hipsters and hipster girl by and large might be drawing a lot of flak. But hipster style is a pure celebration of everything one loves to wear in order to carve an identity for oneself.
[Also Read: Androgyny Fashion For Women In India]
Hipster Girl Outfits
The one question that might be popping in the mind of every fashion fugly girl is what do hipsters look like. And then teeny meeny things like what makes the Hipster Girl Outfits, hipster clothes, and how to dress like a hipster girl.
But first things first. When did hipster style originate? Well, it is sourced from the flower power era in the 1960s. When it was all about being carefree, bright and bringing the vintage era back.
Is the hipster trend brand-centric? No, it consists of non-branded names. All it needs is the itch to wear local attire. Anything goes, that is why hippie and gypsy combine to give you wonderful Boho fashion.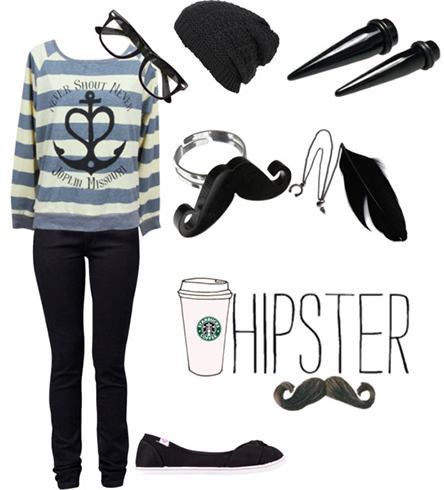 Let's get started solving the fashion puzzle of a hipster girl and hipster fashion one by one. It's something you will enjoy reading and imbibing.
One Piece Outfits
If you ask what is the one thing the hipster girl will definitely have and the answer is a vast collection of vintage dresses which our dear girlie has absolutely no qualms in flaunting for any occasion.
And so, cute looking floral and short sleeve dresses are a sure shot winner when it comes to how to dress like a hipster girl.
[Also Read: Grunge Fashion]
This particular style need not be fitted, but loose so that it gives you a boho and carefree look. And a simple belt would go a long way in making you look a rocking hipster.
Apart from printed patterns, floral patterns and paisley prints are a key component of Hipster Girl Outfits. With summers at its peak, hipster clothes are the right thing to sport.
Two Piece Outfits
Jeggings (what one calls as skinny jeans) can be a great asset to a hipster girl wardrobe. They can be in any fabric or colour as long as they give you the 'do as you feel' way of living.
Whether it is an oversized, open button up shirt revealing a bright tank top or tying shirts around your waist, the hipster look breaks all clashing colours between tops and trousers.
[Also Read: What To Wear With Flare Jeans]
Check Out The Images To Get a Hang Of Hipster Style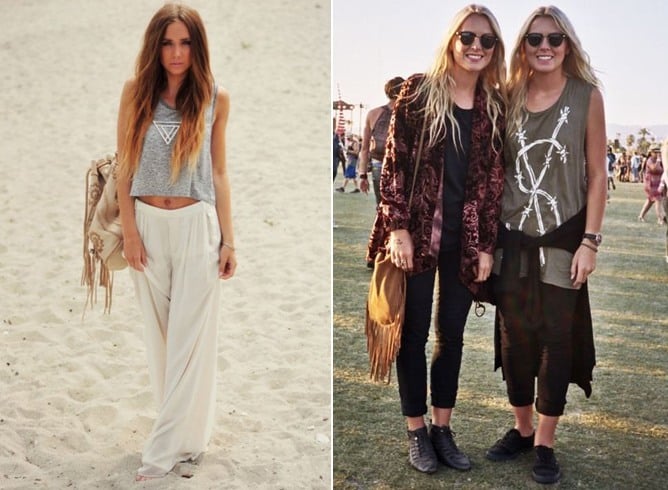 Pull off the grunge hipster look which is perfect for the city. It need a leather jacket, and gives you the veto to wear your favorite jeans and shirt.
[sc:mediad]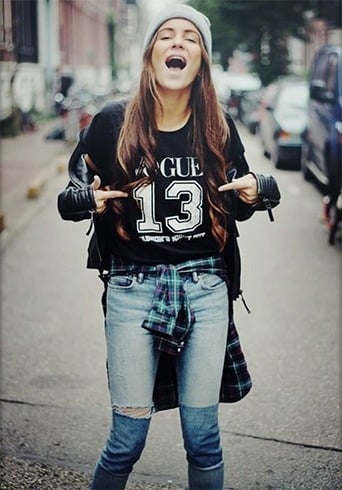 Footwear
Between flat soled dolly shoes to 5 inch heeled boots, hipster footwear will make you the fashion fuccha you wanted to be. Even cowboy boots and sandals are a part of Hipster Girl Outfits as long as they are not worn the 'behenji' way.
[Also Read: How To Be A Hipster Girl]
While simple sandals or vintage loafers can be the perfect pair to match skinny jeans, simple suede cowboy boots with minimal heel are good to go too.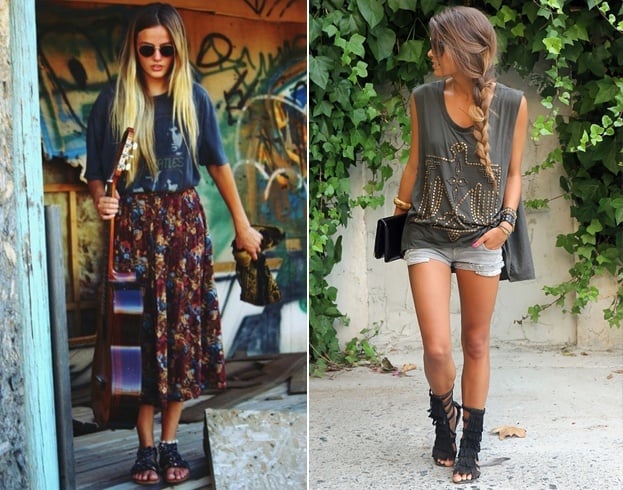 Makeup And Accessories
If you want to be in the breed of hipster girls, then you don't really have to wear makeup. But if you are eager to put on a bit of makeup, then a strike of eyeliner and a touch of lip gloss should be sufficient.
Talking of accessories, big glasses are a must-must as also vintage necklaces and bracelets. A bright neon nail polish, a bold lippie or a headband can easily pass off as hipster style.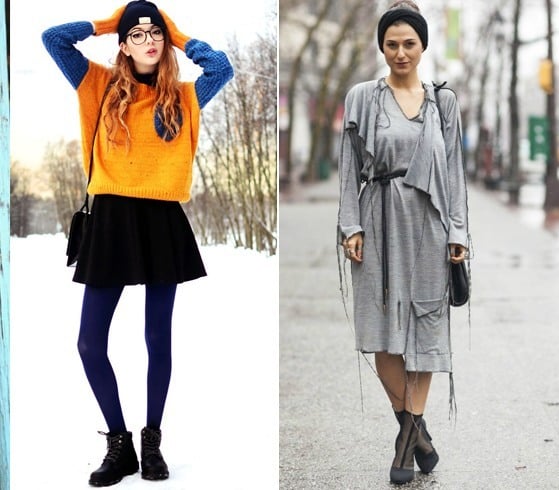 Unconventional fashion pieces sum up Hipster Girl Outfits. From flannel shirt, pastel hair, bucket hats to oversized glasses, denim cut-offs and backpacks, there is every bit of adventure and style in hipster fashion.
[Also Read: What To Wear Under Flannel And Still Look Sharp!]
Tell us your take on hipster style. When are you planning to adopt this fashion fad?
Images Source: outfittrends.com,  pinterest.com