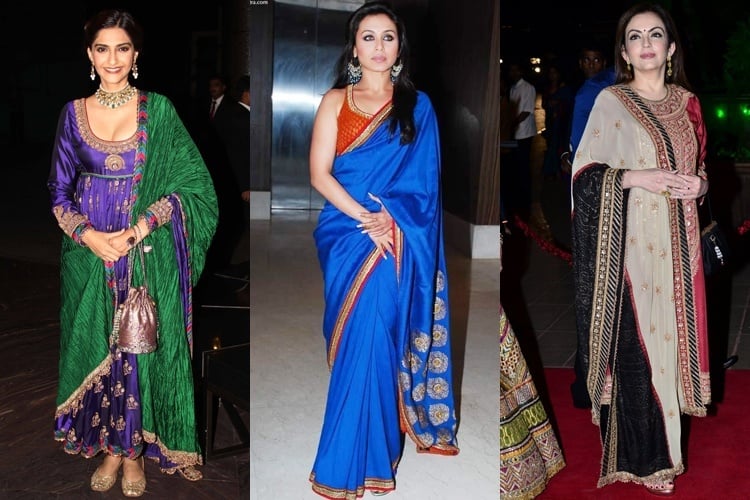 We've been waiting for the entire #ShahidKiShaadi buzz to quiet down a little so that we could do a post on Sonam Kapoor and how GORGEOUS she looked during #ShahidMiraReception.
Like, in all honesty, did you guys look at her closely? Agreed that the bride – Mira Rajput, looked fabulous, but Sonam looked no less. We aren't comparing here but you get the drill right? To be honest, we thinks it was her dress that just blew our mind!!
The moment we saw her picture on our Instagram, we were like WOW!! That dress was the best thing we'd seen all day!
Now, this pretty, pretty dress was one of Anuradha Vakil's creation. Most celebrities don't wear her creations often, but some do and they always look gorgeous!
For example – Neetu Singh, Rani Mukherjee and Nita Ambani.
You guys remember that beautiful anarkali Soman Kapoor wore while promoting Saawariya?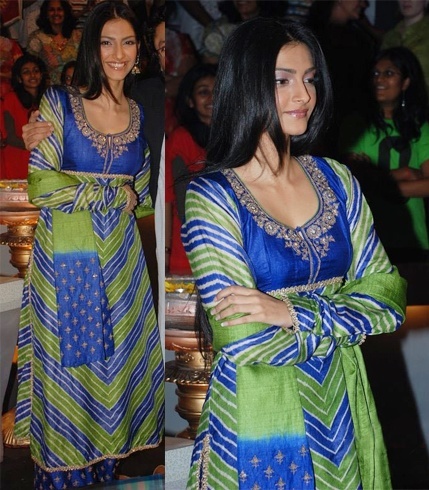 And then Sonam Kapoor also wore this, which is so breathe taking!!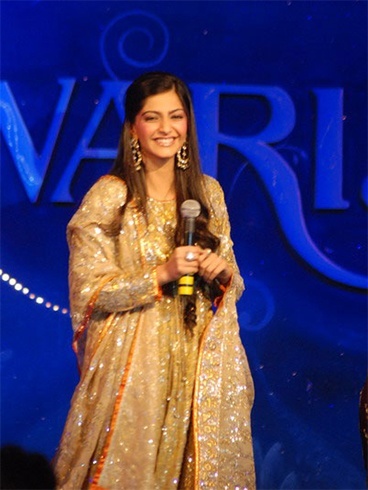 All that gold and beige makes us wanna attend a wedding!
As for Neetu Singh, she wore this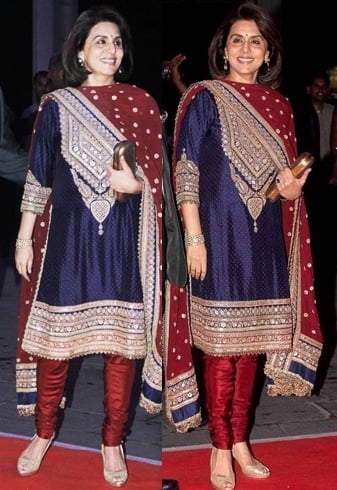 [sc:mediad]
And Nita Ambani wore this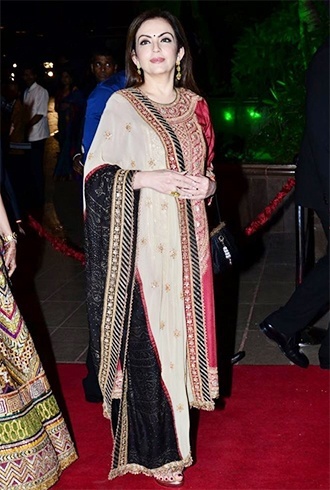 Beauty, beauty, beauty!!!
Rani Mukherjee favours her saree's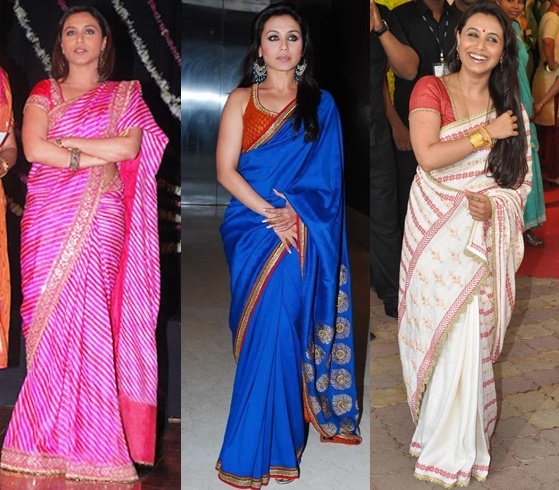 And then Rani also wore one of her lehenga!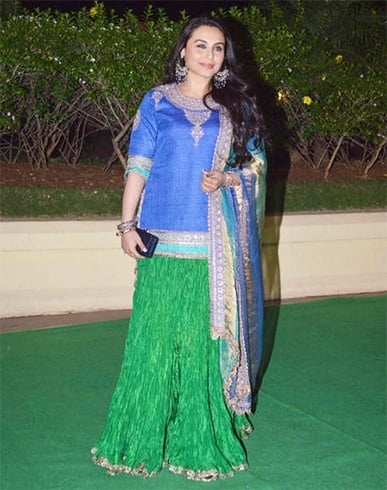 The earrings are to die for right?!