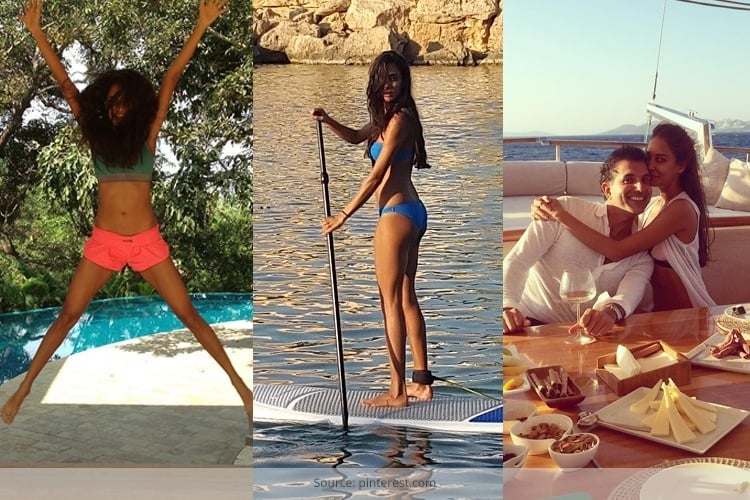 Just last week, we showed you guys how Shilpa Shetty and husband had a quick birthday getaway and spent some family time whilst holidaying in Maldives. Well, let's just close it by saying that they had a lot of fun and left us with the sudden need of a holiday.
But when we looked at Lisa Haydon's Instagram roll, we realized the true meaning of wander lusting and holidaying! Only after going through her pictures did we realize the true meaning of being a traveler! Exploring the world and what it has to offer. And the best part about all this is, Lisa Haydon knows how to dress!
She knows what to wear while on a beach or on a yacht. She knows what outfits make her look flattering and what outfits to stay clear off.
Let's take a look at her holiday style, shall we?
1. Surfing in style!
2. Mandatory sunset picture!
3. Who doesn't like to cycle!
4. Here is some yacht loving!
[sc:mediad]
5. Holiday with friends?! You got it!
6. Some lazy strolling in Barcelona!
7. Another one of those beach pictures
8. Some Paris loving, aye?
9. Last but not the least! A pool picture
Don't you guys just love her?! We know we do!