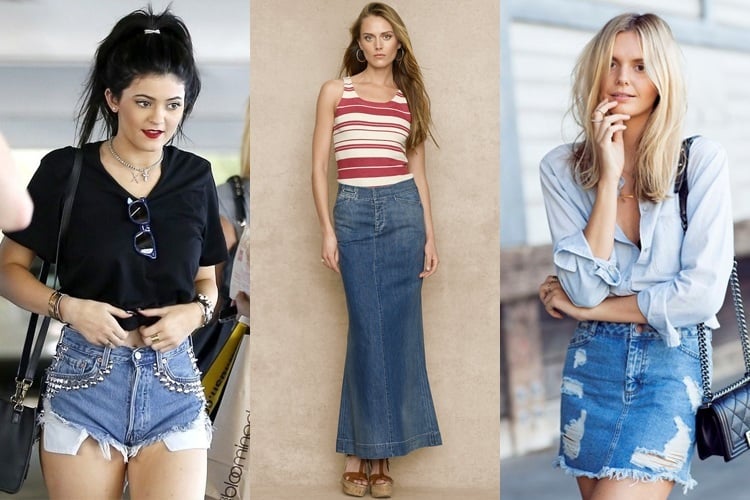 While Spring cleaning this year, most of us made the biggest mistake or committed the cardinal sin of throwing away our old denims and jeans. If you too did the same, remember karma bites and bites hard. You know why? This is because the same old denims or jeans could have been up scaled into something new, a fashion statement that you could have flaunted at the pubs, the bars, the discs and even at girly night parties too.
[Also Read: Weird Dresses Made from Recycled Materials]
What Now?
If you still have a pair or two of the old denims left at home and do not know what to do with them, the answer is to recycle old jeans into something chic and new. Jeans refashioning is the new-age mantra, and you could embark on your own sewing projects to bring about durable and high-end or street style fashion galore.
Lets look at how to recycle old denim jeans
Denim is sturdy and a material so great to work with; you can just make the best fashion statements, cutting and embellishing them. One look online and you would find a range of recycle old jeans projects that can fill your wardrobe with chic new fashion lines. All you have to do is to keep an open mind and to turn your old denims into something very new!
[Also Read: Easy Ways to Upcycle your Old Denims]
Let the Haute Ride Begin!
1. You could covert your old denims or jeans into a maxi skirt, gorgeous as ever and trendy too.
2. Turn those old denims into a pair of baby doll mini skirts with flaps
3. What about a lovely midi skirt? Yes, flirty and sensual, perfect for a night out with friends, and super sexy when you wear them with ankle length boots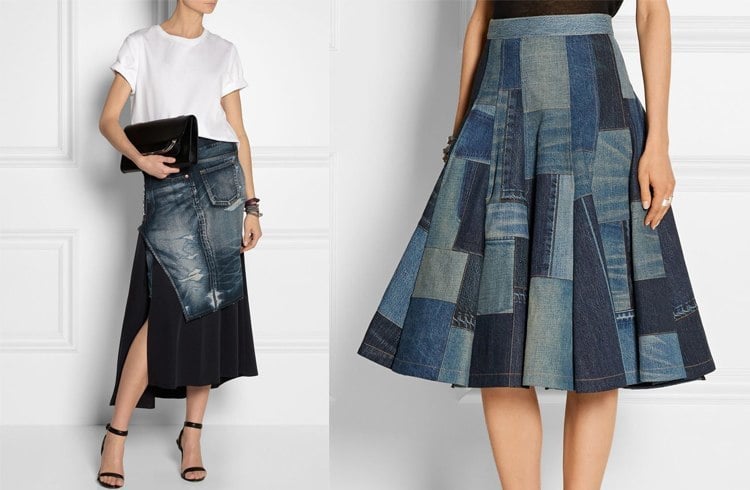 4. Recycle old denim jeans and denims into mini skirts.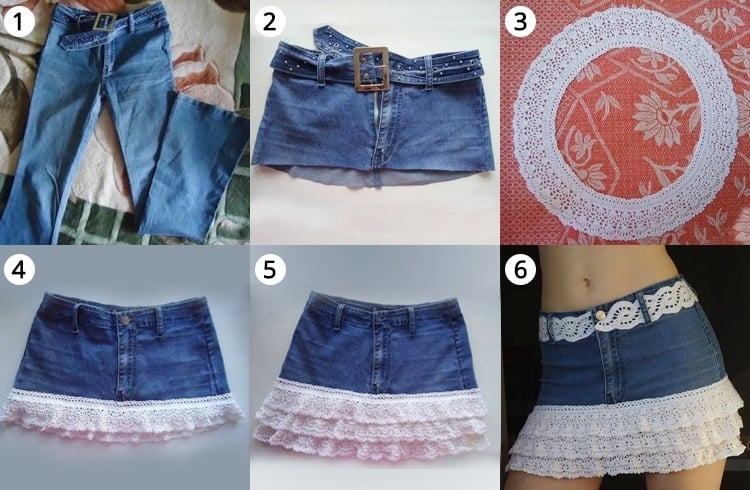 [Also Read: What to Keep In Mind While Wearing Denim Skirts?]
5. Upscale those old denims and make a chic apron out of them; gift it to mom and she'd be happy too.
6. Turn them into corsets and wear them with tartan skirts
[Also Read: Bleaching Jeans]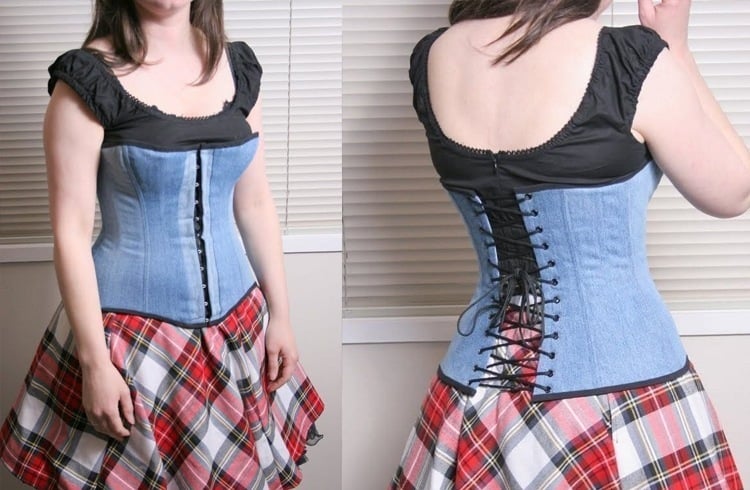 7. Hot pants for the beach, why not? Add a few ruffles below the hemlines!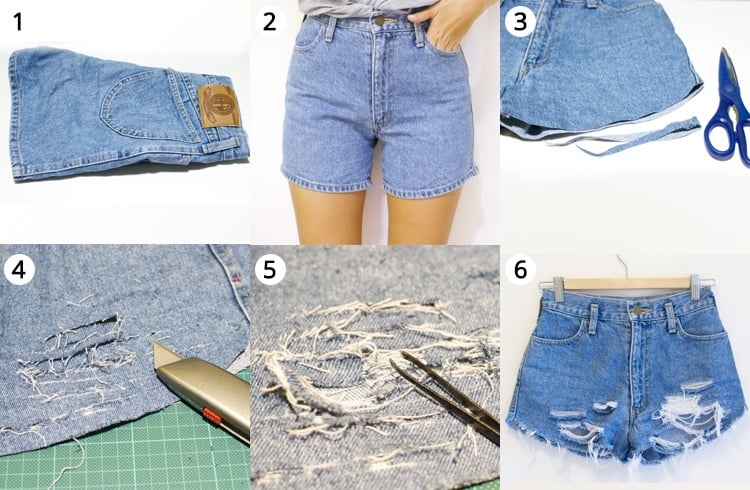 [sc:mediad]
8. Wear them as cute babydoll sundresses
9. You never knew you could make flip-flops out of denims and old jeans, now did you!
10. Turn them into crop tops
11. Biker denim skirts for the chick that loves messing with boys on their large noisy toys. Or add lace to make then chic sexy palazzos.
[Also Read: Ways to Give a New Look to Your Old Denims]
12. How about some sexy denim bikini's?
13. Peplum denim tops anyone?
14. Conjure a sassy cocktail dress for the party tonight
[Also Read: How To Wear Flare Jeans]
15. Convert old jeans and denims into chic college bags!
Bonus Style
Fancy the LBD worn by Audrey Hepburn in the movie, BREAKFAST AT TIFFANYS? Here's your chance to create your own LBD and this time from your old denims!
We've given you ideas and ways to recycle old denim jeans, and now there shouldn't be anymore excuses as to what to do with the old denims too.