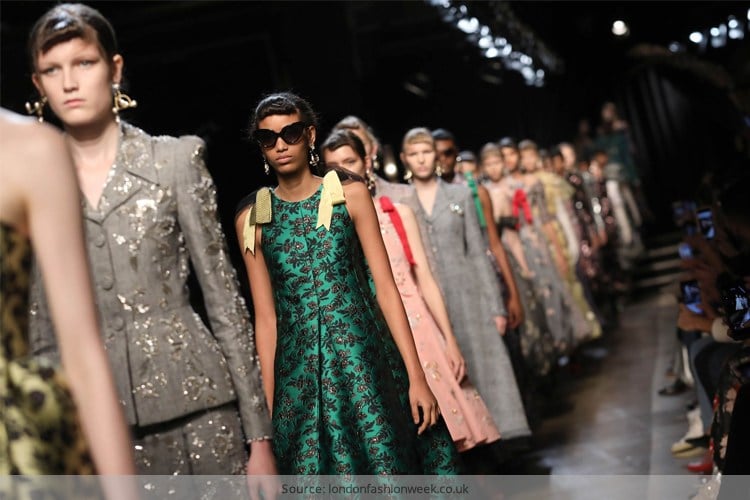 Street style from Fashion weeks is what we stay the most excited for, for they decide what colors, patterns, fits, and cuts are going to dominate the busiest streets of the most fashionably populated cities in the worldwide. Our picks for the best street styles during the London Fashion Week include Veronika Heilbrunner looked casual and joyful in a Christopher Kane coat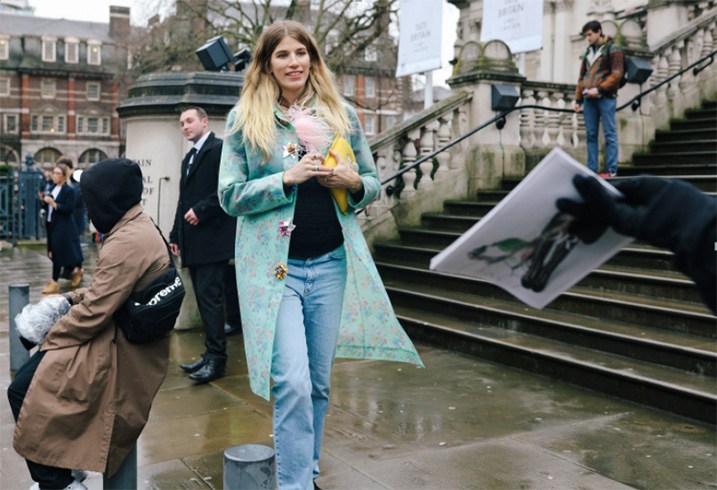 Camille Charrière's Burberry coat captured our attention but what we really want is that Roksanda bag Monica Ainley is carrying.
We saw another Roksanda bag with Elisabeth von Thurn und Taxis, so now we know which label is going places.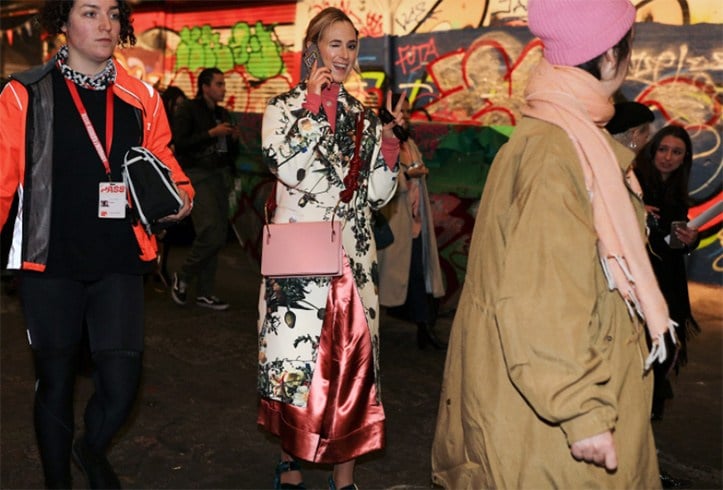 Naomi Shimada and Natalie Roar are a riot of colors in Marques'Almeida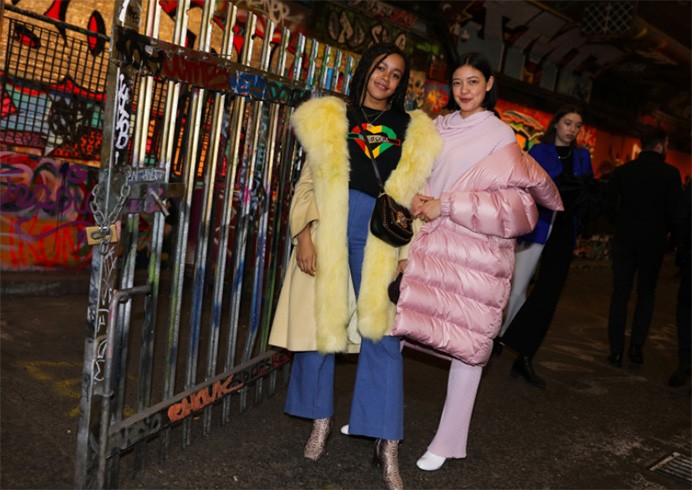 How adorable is this JW Anderson dress Yasmin Sewell has slipped in?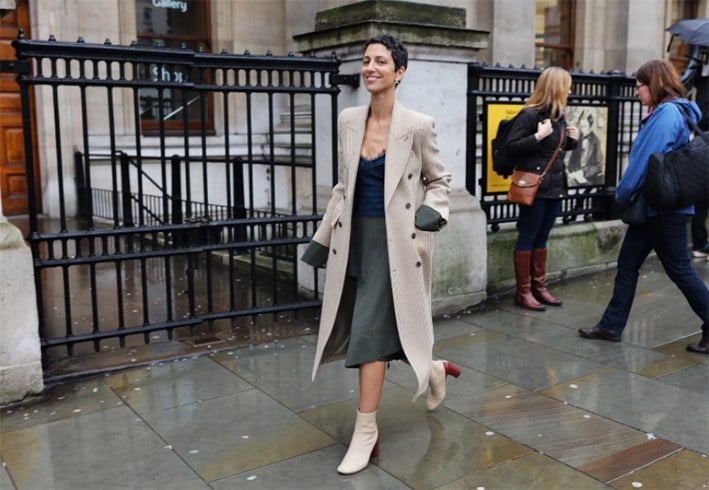 Hedvig Opshaug in this Mother of Pearl suit tells us that the ill-fitting is the real fit of this season. Don't miss that Roksanda bag in bright blue.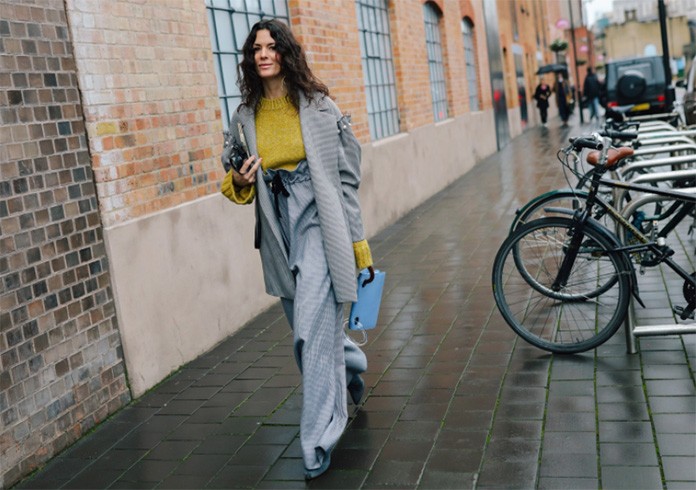 Susie Lau in a navy blue Miu Miu coat adorned with floral patterns over a floral Shushu/Tong dress. The look was completed with a Miu Miu shoes.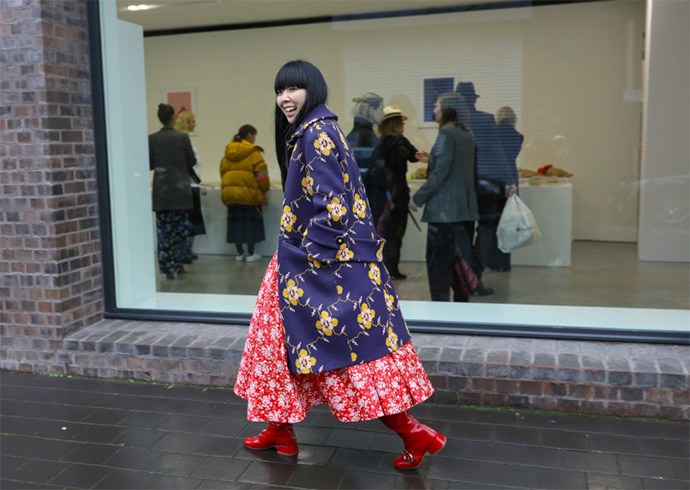 Chloe Hill also opted for a Miu Miu coat paired it with a cool Gucci beret.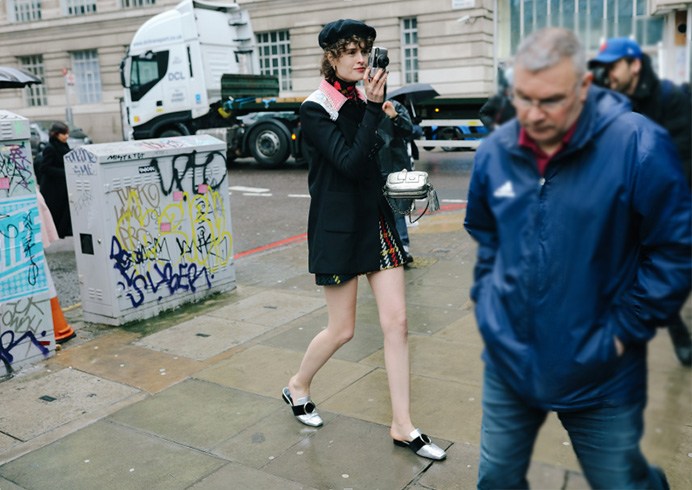 Miguel Enamorado was clicked out as she strolled about the streets of London in Gucci and Irina Lakicevic flaunted a Balenciaga top accessorized with a Céline bag.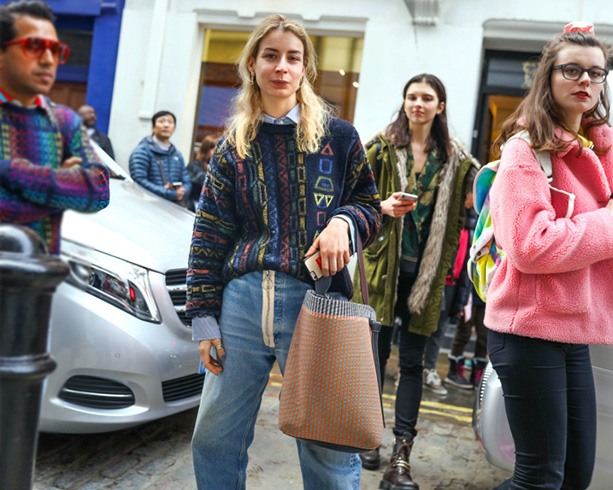 Chrissy Rutherford looks elegant in her white Lein dress that she coupled with black tights. A Danse Lente bag accompanied her as she took to the streets of London.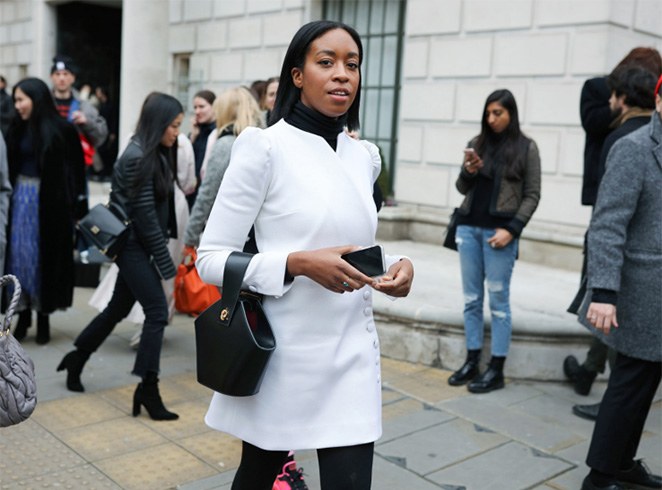 We are in love with this Uniqlo jacket on Jenny Walton that she threw on her Simone Rocha skirt.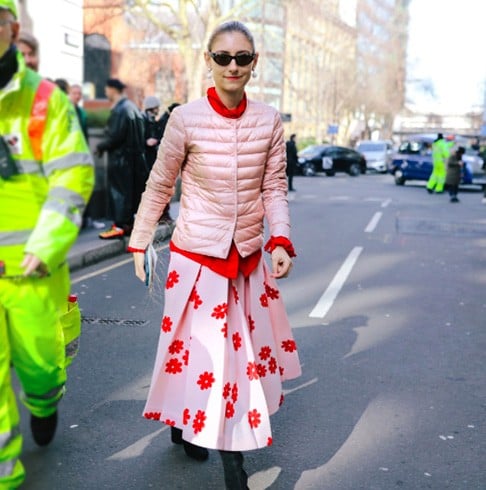 The next place to look for fashion inspiration is the front rows and the wardrobe choices at the after parties. From Mulberry's model crowd, that includes the prominent names of Charlotte Wiggins, Jourdan Dunn and Sam Rollinson, to Tinie Tempah and Alexa Chung at JW Anderson, we have been following everyone to pick the best of style statements this season, and here are or favorite looks.
[sc:mediad]
Here is supermodel Naomi Watts joined by Kate Moss and Naomi Campbell enjoying what the Burberry show had to offer.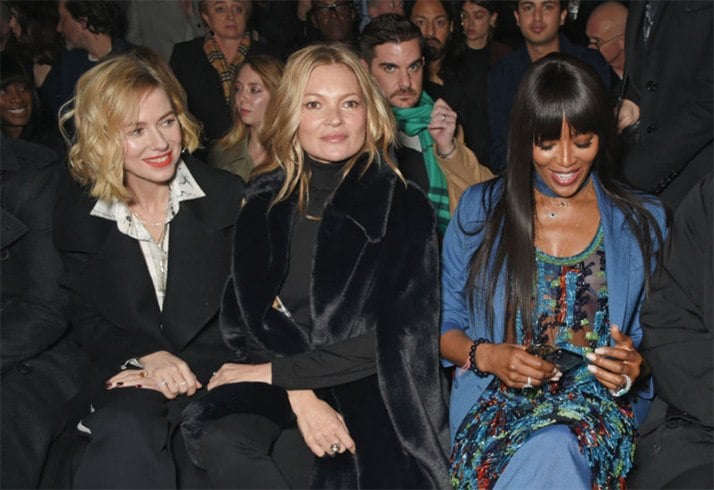 We also spotted Zendya being the usual fashionista that she is at the Burberry show. She was accompanied by Law Roach.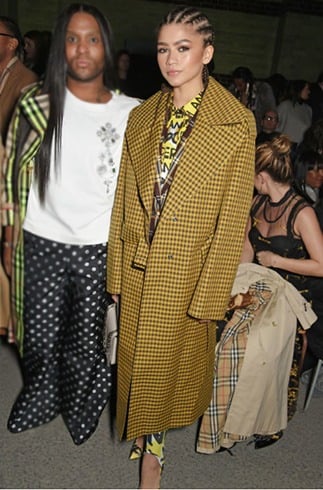 Sienna Miller graced the front row of the Burberry show seated beside Keira Knightley.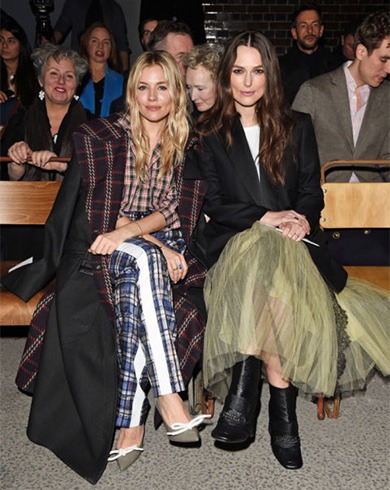 You didn't think we were going to miss out on Alexa Chung and Iris law, did you?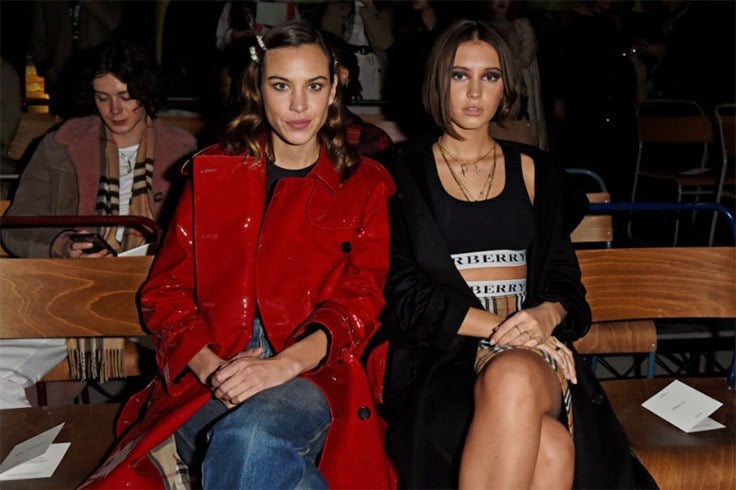 Attending the Simone Rocha show were Greta Bellamacina, Daisy Lowe, Jessie Ware, with Chelsea Layland, Lady Mary Charteris, and Julia Campbell Gillis.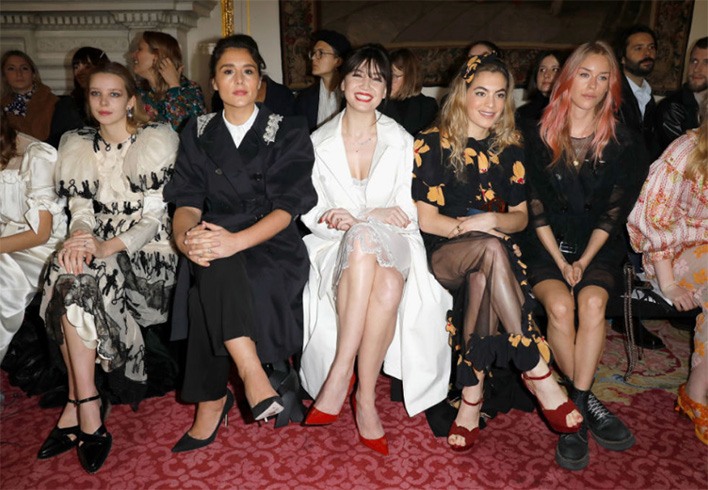 Susanna Lau looked flawless in her glowing skin at the Molly Goddard show.
At the same show, we also spotted Christabel Macgreevy, alongside Julia Hobbs.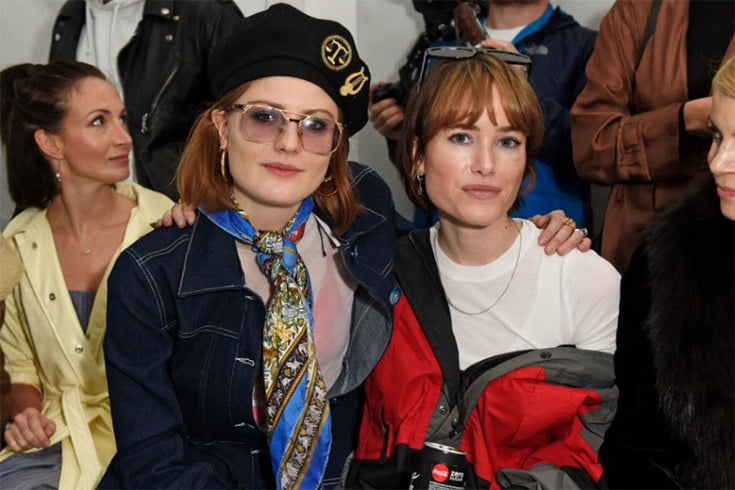 The American pop rock band Haim marked attendance at the JW Anderson show.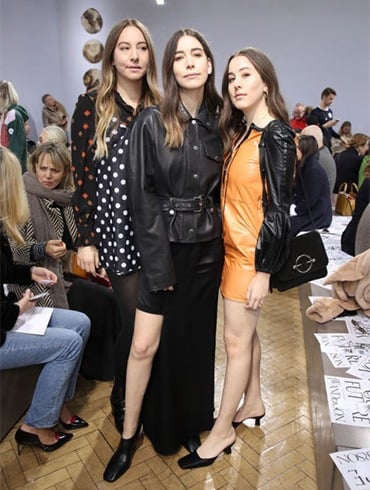 Jourdan Dunn looks all cool and fab at the JW Anderson show.
Though designers from all over the world presented us with their best creations, and we were floored by the stellar collections, but here are the few that drew special attention.
Burberry
Burberry's collection was every bit of what the world needs right now. The collection was replete with gay pride and the large donation made to youth charities which support rights of the LGBTQ+ community and their mental health.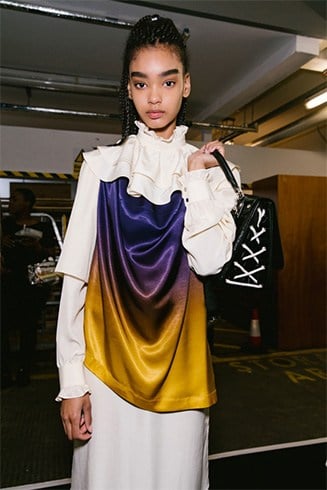 JW Anderson
The collection had everything covered, be it upgraded utility wear or shirred taffeta dresses. Its handkerchief-hem skirts had a special touch of Girl Scout–camping; and for boys, it was more like a softened-up army and navy militaria.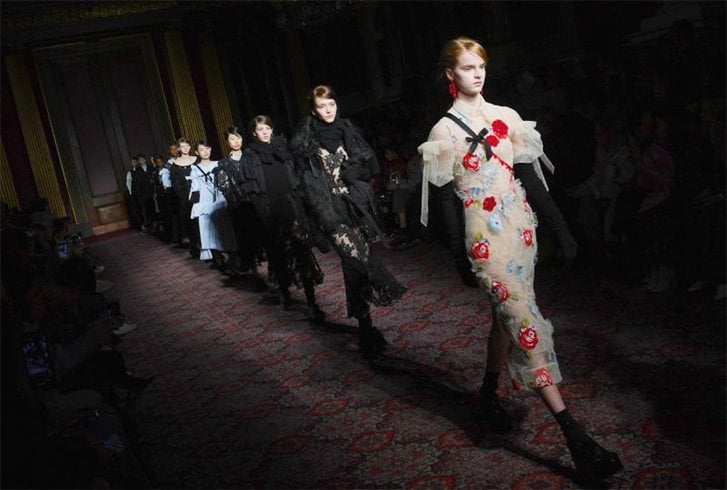 Simone Rocha
As it has a following of a broad church that includes women of all ages and sizes who fell in love with the special kind of feminist femininity the label offers.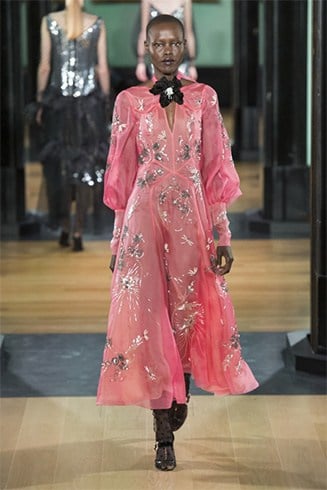 Roksanda
In praise of the collection, we quote Mark Holgate as, "It's here that Ilincic's outerwear scored: from the terrific opening look, an oversize camel coat gridded with scarlet bands on the back, to a burgundy blazer shrugged over graphic silk trousers to the color-blocked quilted parkas that had been denuded of utilitarian detailing; some of these looks were elegantly punctuated with downy scarves that were worn knotted at the neck."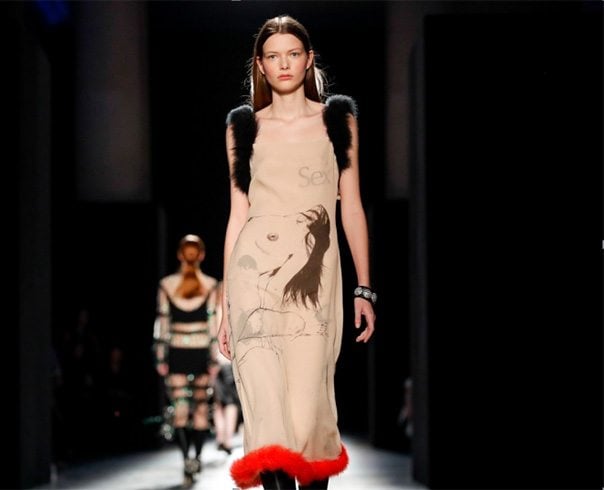 That's all on London Fashion Week. Do keep visiting this space for your must dose of updates on Paris Fashion Week.
Images Source: londonfashionweek.co.uk, Vogue