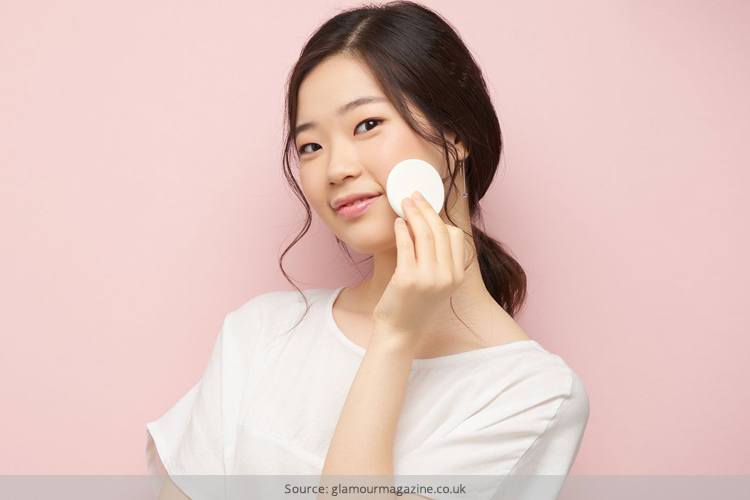 Koreans have a way of introducing surprising beauty trends like sheet masks and glass skin. There is yet another quirky beauty trend that has been making the rounds, and that is the cloudless skin.
Cloudless skin is the latest Korean Skincare trend. This buzzword is nothing but the healthy sheen that Korean women radiate, which is usually due to their physical and emotional well-being. And it is a well-known fact that Korean ladies have a child-like-skin that is free from environmental damage. Cloudless skin is radiant and gives out an almost transparent surface. Like them, you too can achieve a cloudless skin by maintaining a healthy diet, strict skincare regime, and facial massages. A healthy diet can include a combination of dark leafy greens, and whole grains. It is best to avoid sugar as much as possible. Along with that, a minimum of seven hours and maximum of nine hours sleep at night is essential to maintain a glowing skin.
Dr. Ross Perry, Aesthetic Consultant, GP dermatologist and founder of Cosmetics Clinics has this to stay about cloudless skin: "The trend is all about perfection-super smooth and clear skin. Cloudless skin must be blemish-free with no visible pores, veins, or unevenness. It will be intensely hydrated with a dewy translucency for an incredibly youthful glow. This is no overnight fix, more something to strive through a combination of good skincare, sensible diet/hydration and the right skincare products and treatments."
What is Cloudless Skin Trend?
The cloudless skin is the Korean Beauty Trend of 2018. It is not just one product or method, but it is an overall practice of taking care of skin. Achieving a cloudless skin does not mean having clear skin without acne, but a healthy skin. This skin trend is focused on cleansing off the dirt from your pores and maintaining a healthy skin without use of harsh chemicals or ingredients. You should make use of products that do not strip off skin's natural moisture and provide a deep cleanse to achieve a cloudless skin. Dark spots and skin coloration can come in the way of achieving cloudless skin. We recommend few products like Pond's White Beauty Winter Anti-spot moisturizer for treating spots and also keeping skin hydrated. Other than that, exfoliate your skin twice or thrice a week for preventing clogged pores. You can select from a range of high quality exfoliaters that also hydrate skin. Do not go for products that contain harsh chemical peels or ingredients.
Other factors like sun damage, hard water, and wrong beauty products can further damage skin. For this reason, it is important to make use of sunscreen daily, and drink plenty of water.
Other than that, make use of makeup products that leave skin with a translucent and cloudless skin for a more flushed, natural finish. It is advisable to not make use of foundation and instead use primer. We highly recommend the use of products like Lakme Absolute Blur Perfect Makeup Primer to minimize your pores to the greatest extent.
Cloudless Skincare Method:
Cloudless Korean skincare is a step-by-step skincare method that provides skin a clear and glossy complexion.
Make use of a cleanser that doesn't strip skin's moisture or dry out skin.
Follow up with a hydrating toner.
Make use of your favorite essence to brighten and soothe skin.
Finish off with moisturizer to lock in moisture and provide skin with a glassy and glossy look.
How Cloudless Skincare Regime Treats Major Skin Problems:
Cloudless skin does not occur overnight. It is more about taking care of skin through a consistent routine with right products. In order to achieve a cloudless skin, you need to follow a skincare routine that deals with four main skin concerns like dullness, clogged pores, irritation, and environmental damage. Only after addressing these four skin problems, you will be able to achieve a clear, healthy, cloudless skin.
Here are the solutions to it:
1. Skin Irritation
It is essential to balance pH levels to keep skin even and inflammation-free. You can make use of non-stripping, low pH tone and follow up with hydrators that come with soothing ingredients like glycerin, hyaluronic acid, and ceramides.
2. Dullness
You should make use of a gentle exfoliater instead of using scrubs with harsh chemicals or ingredients. Exfoliate twice or thrice a week for best results. We recommend you to try exfoliater and a mask that comes with gentle AHAs nightly. Use this few times a week to increase skin glow. Look out for products that promise to deliver a rich dose of skin hydration.
3. Clogged Pores
Double cleansing is essential to deep cleanse and remove impurities from skin at the end of the day. We recommended using cleansing oil and cleansers that are suitable for deep cleansing and de-clogging pores. Use this once a week. You can look out for products with active ingredients like charcoal or tea tree oil.
[sc:mediad]
4. Environmental Damage
For protecting skin against environmental elements, you should make use of products rich in antioxidants. You can look out for products that act as a barrier against dirt, pollution, moisturizer with green tea ingredients, and a sunscreen with SPF 50+.
So, cloudless skin is more about the result you achieve from addressing these four skin issues than looking to piling on products. Are you as shook as we are? The reward is clear, radiant skin with right lifestyle choices.
Cloudless Creams to Improve your Skin Care Routine:
With that being said, cloudless skin is the latest Korean skincare trend and the craze for it is for a good reason. And K beauty products are always up for high standards and setting the bar. Very often, it can be tough to keep up with the latest K-beauty trends, but there are really popular ones that are worth trying out. For instance, cloudless creams are the new skin care innovations that can deeply hydrate sensitive skin. So let us find out more about what are cloudless creams and its benefits:
What are Cloudless Creams?
According to skincare experts and Board certified dermatologist, cloudless creams are exactly what they're suitable to do. They were introduced because Korean consumers seek for true moisturization rather than false claims. They look for a skincare to look and feel like it is naturally moist as a result of topical cloudiness. In fact, Korean beauty consumers are known to be extremely wary of what they put onto their skin. They only wish to select a product that provides natural moist skin rather than one that leaves their skin with subtle residue. Moreover they have often left feedback that most products leave behind a floating cloud on the skin because it does not fully absorb into the skin.
But the cloudless creams absorb rather quickly into the skin. The three cloudless cream products recommended are from Amarte: the Aqua Veil Pure Hydration Serum, Aqua Lotion, and Aqua Cream. All these three products are functional enough to brighten skin, treat anti-ageing issues, rejuvenate, and hydrate skin.
These water-rich formulations deeply hydrate skin even during harsh environments. You can easily use all these three creams daily for a week.
How do make use of Cloudless Creams?
Begin by applying a face serum immediately after washing your face. And then use a toner or chemical exfoliant, before using the serum.
1. Amarte Aqua Veil Pure Hydration Serum
The serum is less watery when compared to other serums. It contains a fresh and light cucumber fragrance. The serum is also infused with cucumber, botanical extracts, sulfur, and antioxidants. This serum is extremely light and airy on the skin. It leaves behind a velvety finish like a makeup primer, and gets absorbed in an instant. The skin feels softer and is hydrated under a minute.
2. Amarte Aqua Lotion
The Amarte Aqua Lotion contains allantoin to soothe skin arbutin for brightening skin. The content of sulfur can also treat acne, rosacea, and seborrheic dermatitis. This lotion is a little thicker in comparison with the serum and takes longer to absorb. It has a floral fragrance. You can massage the cream onto skin and wait for few minutes to get glowing skin without a greasy feeling.
3. Amarte Aqua Cream
The Amarte Aqua Cream contains allantoin for soothing skin, arbutin for brightening skin, and one percent of retinol for fighting off ageing signs and skin damage. It also contains organic plant extracts and antioxidants. The cream is quite thick, and creamy. But it absorbs quickly. After application, skin on hands and face will not feel shiny, sticky, or cloudy from products, and it can add an inner glow.
Do these Cloudless Creams Work?
Cloudless creams have a light and airy consistency that leads to quicker skin absorption. They provide skin with the deepest hydration possible. The cloudless creams from Amarte have deep hydration and effective ingredients that feel comfortable on the skin. You can try these cloudless creams for a week to see the actual difference in your skin. It can treat redness, brighten and hydrate skin after few weeks of application.
This cloudless cream trend of K-beauty is everywhere. They are rather setting the bar high for newer innovations. We have to watch this space for more!