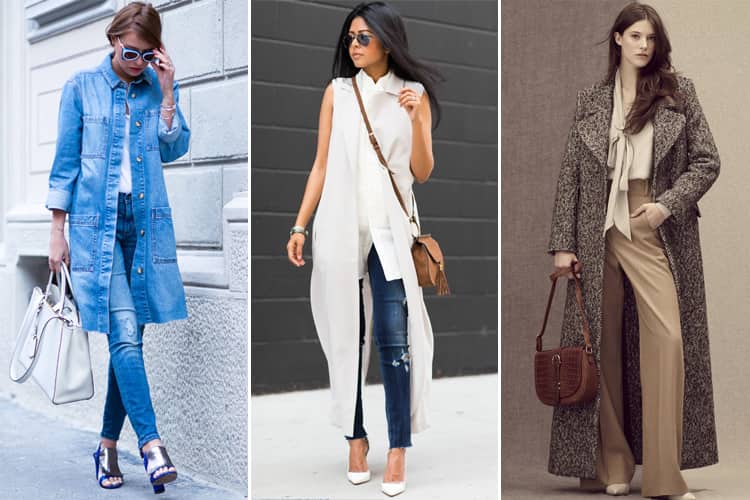 Ladies, we'd like to introduce you to the longline jacket. The jacket has been a favorite trend over a few seasons now and rightly so. The longline jacket is the simplest method to transform any outfit into an instant winner. It doesn't matter if you are pairing these long jackets with cut-off shorts or layering it over a fancy dress, the floor-sweeping outwear gives a refined finish to any outfit.
Throwing over a longline jacket on top of your backless top or dress can make you a head-turner instantly. This can make a chic cover-up without anyone noticing. There are several fashion bloggers and celebs alike who are already using this game-changing jacket in a lot of different ways. Keep scrolling to see how they style ladies longline jackets.
1. The Longline Sleeveless Jacket:
The sleeveless longline jacket may be one of the most popular pieces to return to the current trend scene. The blazer-like-jacket is chic, with a body-skimming and lengthening effect. But the sleeveless jacket is almost impossible to wear in any season if you don't have the tricks to wear it up your sleeves. It remains too warm and covered up to wear in other seasons other than winter. But again, you cannot imagine walking in frigid climes with your arms exposed. However, you do not want to reject this piece too soon. The sleeveless longline jacket allows you to be creative and mix and match with your other wardrobe essentials. You may feel free to pair it with a plain sweatshirt with a collared vest for an elevated look, or a turtleneck for a casual look. Whatever combination you choose, you'll be able to brave through the weather without shivering and still look chic. Here are few ways to master the trend all the year round: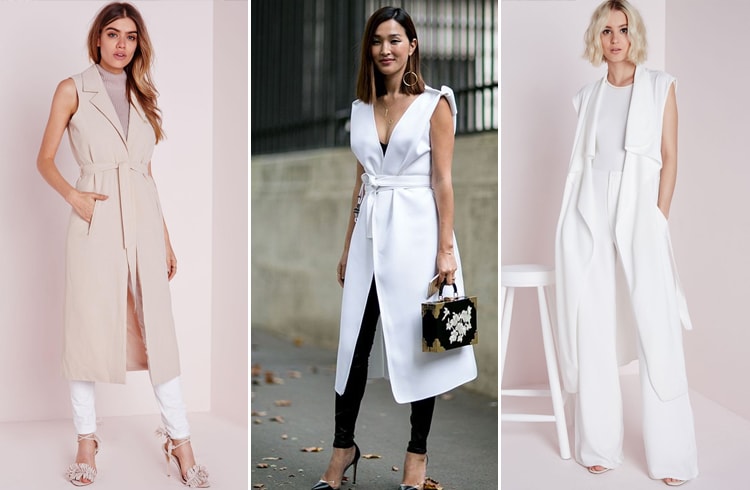 2. The Longline Bomber Jackets:
There is a huge burst of fashion bloggers posting pics wearing longline bomber jackets. These past few seasons, we have often spotted the bomber jackets in highly-influential places like fashion weeks. We never really had considered this little piece on how versatile it can be. We can see the many ways to restyle the bomber jackets. There is a longline bomber jacket idea to suit every girl. You can scroll down to see several ways you could wear the longline bomber jacket and turn ramp-ready right away: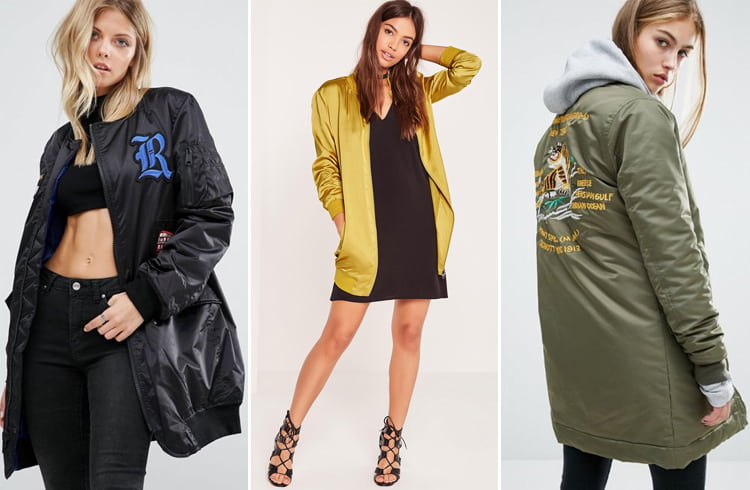 3. Longline Denim Jacket:
While cropped and hip-length denim jackets have a classic feel to it, the new line of long denim jackets is edgy. The oversized longline denim jackets are less bulky and lightweight. The long jackets can be styled in a lot of different ways depending on your body shape. For instance, if you are petite, you should balance the jacket with well-fitted slim pants and heels. If you are excited to wear a longline denim jacket, you can take inspiration from the few images below. You can choose to pair these jackets with a cropped top and heeled booties, or skinny jeans and a white shirt, or baggy pants and bold accessories.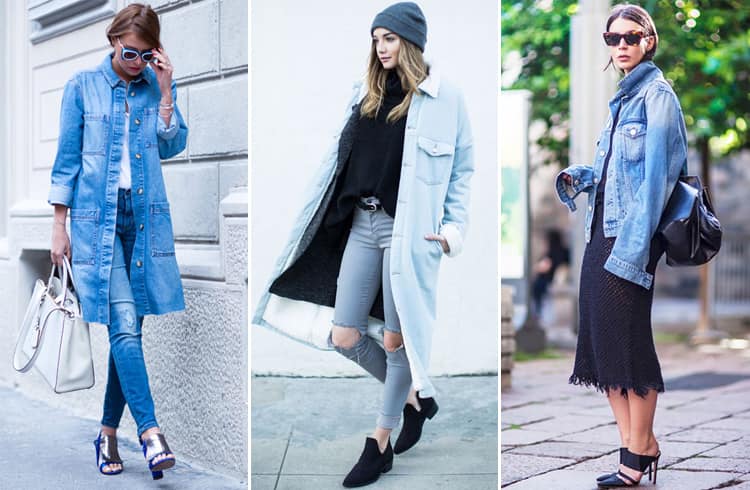 4. The Longline Blazer:
Longline blazers are a great wardrobe essential. You should keep at least one to look super stylish and sleek effortlessly. There are various looks you can create while adding this lightweight blazer. You can pair longline blazers with boyfriend jeans, T-shirt, skirt, and a cocktail dress. Or for a more formal look, wear a skirt which is about two to three inches above your knees with the longline blazer for added feminine charm. If you are ready to amplify your fall wardrobe for day or night, you can take inspiration from these ideas below.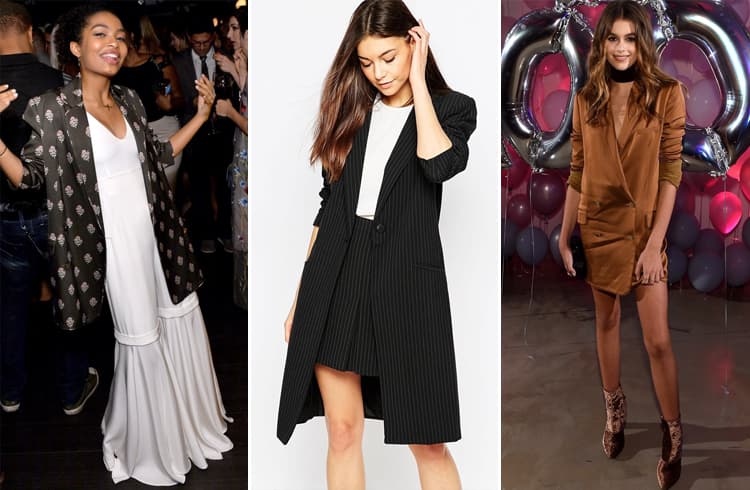 5. Longline Trench Coat:
Even a classic staple like a longline trench coat can be styled differently every season, which is the reason why there are a plethora of inspirational takes on it. If you do not own the longline trench coat yet, then definitely you should buy one. Ahead you will see how to wear the wardrobe staple and find your own jacket style to add to your glam quotient. Whether it is wearing it with your jeans or track pants, there are no shortages of style inspiration.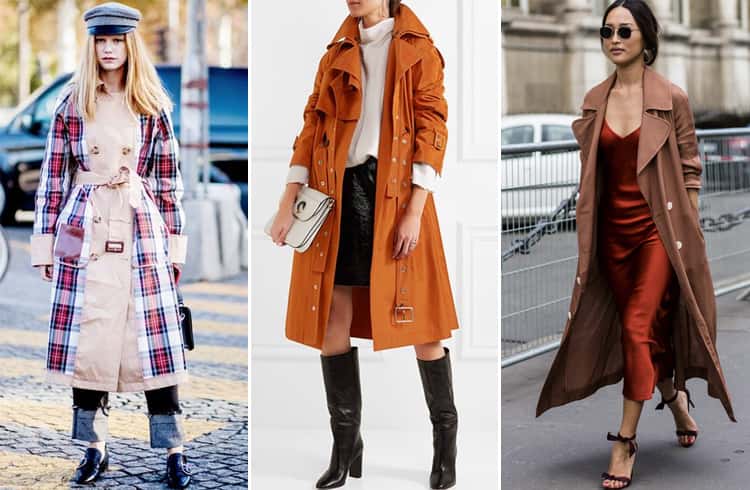 [sc:mediad]
6. Longline Hooded Jacket:
Hooded jackets are great to carry out for a casual outing. For a stylish look, you can pair a longline hooded jacket with skinny jeans and sneakers. You can also pair boyfriend denim with it to add more edginess to your look. You can also wear the longline jackets plus size with boot-leg denim for an anti-fit yet cool appeal. These jackets can start to look a little boring if you constantly don't innovate your look. But all hope is not lost. In fact, we've gathered several ways to wear your longline hood jackets right now that we guarantee are super quirky. It takes a little bit of sassiness to pull these styling tricks. Here's what to wear with your longline hooded jackets to freshen up your look.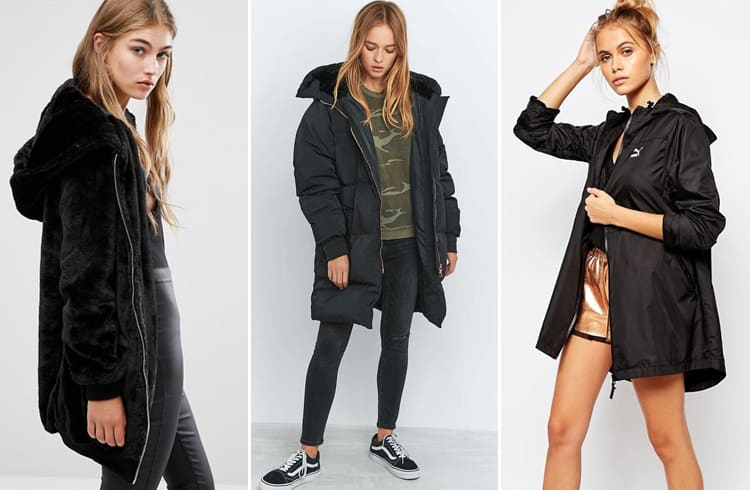 7. Longline Chiffon Jacket:
The chiffon fabric can make a huge difference to your overall styling. A longline chiffon jacket can make you look chic and trendy. This is a great outfit idea to carry through the spring season and beyond. Wear an ankle-length chiffon jacket with skinny pants and heels. A versatile and feminine longline chiffon jacket can be worn casually or for semi-formal occasions. All you need are few style ideas to dress up or dress down your chiffon jacket. Scroll down for more chiffon jacket styling: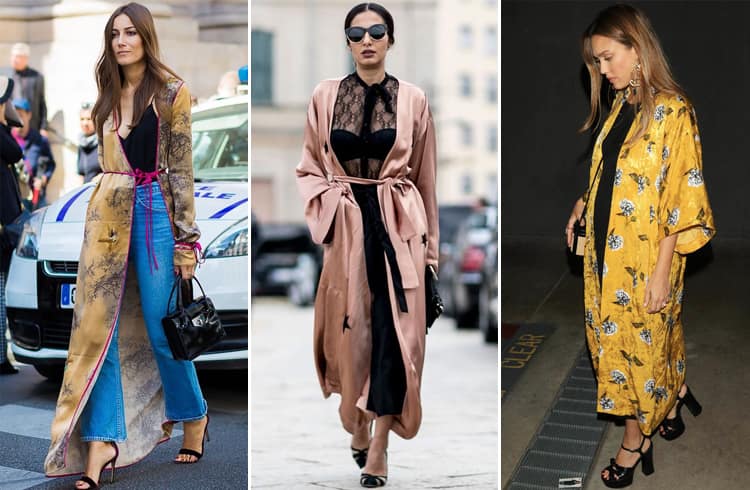 8. Longline Leather Jacket:
You can never shy away from a longline leather jacket. Especially during the transitional months, this edgy jacket is the perfect layering for a breezy night or a walk in the chilly mornings to the office. But with the season change, it's time to increase the glam and slip on your biker jacket, with every ensemble you possibly own. For sartorial inspiration, you can refer to style bloggers. The key is to either wear the longline leather jacket in a non-conventional print or to style it in unexpected ways. You can just drape it over your shoulders to up your cool quotient. These trendsetters know how to make use of this timeless staple. Below are several ways to wear your longline leather jackets: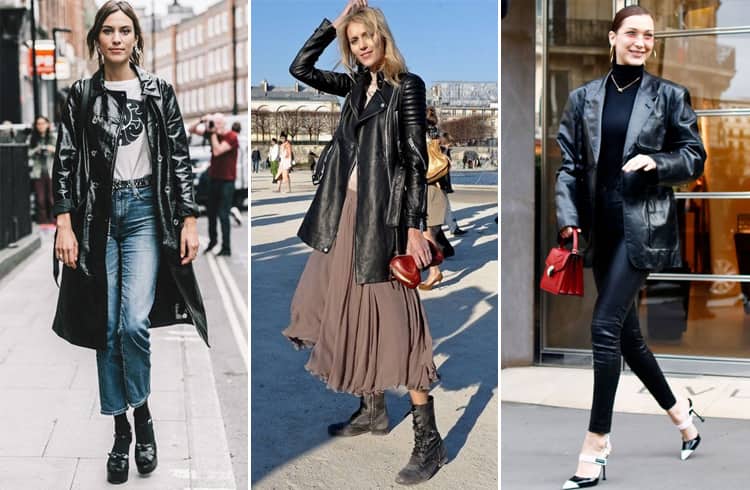 9. Longline Floral Jacket:
Surely, we've seen some of our favorite celebs and trendsetters rock floral suits. This style was all over the runways, now it's time to take on this bright and fresh look yet again. You can start with longline floral jackets that are tailored, but also have a little relaxed fit. You can grab on a simple blouse to wear under your floral jacket perhaps in satin or silk. You can choose to button your shirt all the way up for a chic look or leave it a little unbuttoned to show off your cleavage and up your sensual appeal. To finish, roll up your sleeves for an added chic look. If you like a more conservative look, pair your floral jackets with straight-fit pants. Stay clear of any baggy look-your pants should be well-fitted. Finish off with a white top under your jacket and a bright lip color.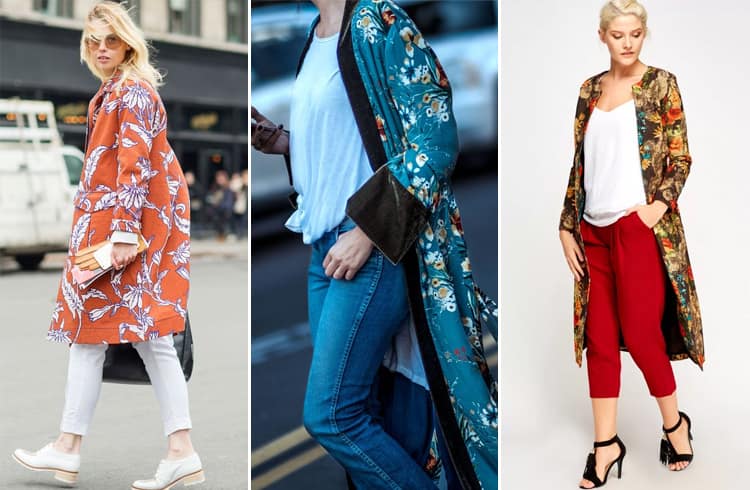 So, these are some awesome longline jacket women's styling ideas that we think can help you dress with more panache. Our favorite is to wear the longline sleeveless jacket as it can make anyone look chic. If you think this article is helpful, make sure you also check out our other blog posts for more style tips, beauty secrets, and more.