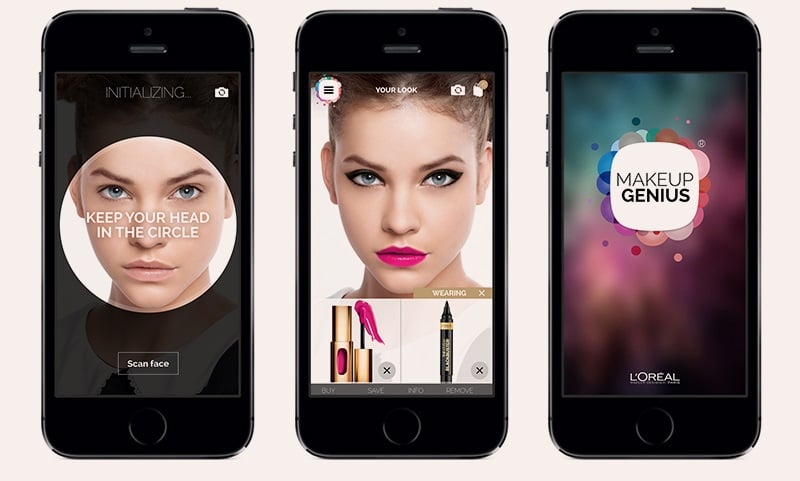 On Wednesday, L'Oreal Paris released an innovative app called Makeup Genius, a free "magic mirror" for iPhone and iPad that lets you virtually try out new makeup without actually applying on your skin.
Makeup trial at the store has just received a 21st-century hi-tech update, thanks to the French make-up company. L'Oréal beauty, this summer, has launched an app that enables you to try on 300 different color cosmetics from its virtual shelves through your iPhone or iPad camera that turns into a make-up mirror for a while.
Every time we walk into any cosmetic shop, we are overwhelmed with the array of color choices before us. Which color we should pick that suits our skin tone or which shade we should chose that should not make us look even darker – with all these questions in our mind, we either start trying out all the available shades on our skin or just rely upon the store girls' suggestions. Chances are we just walk out looking several shades darker.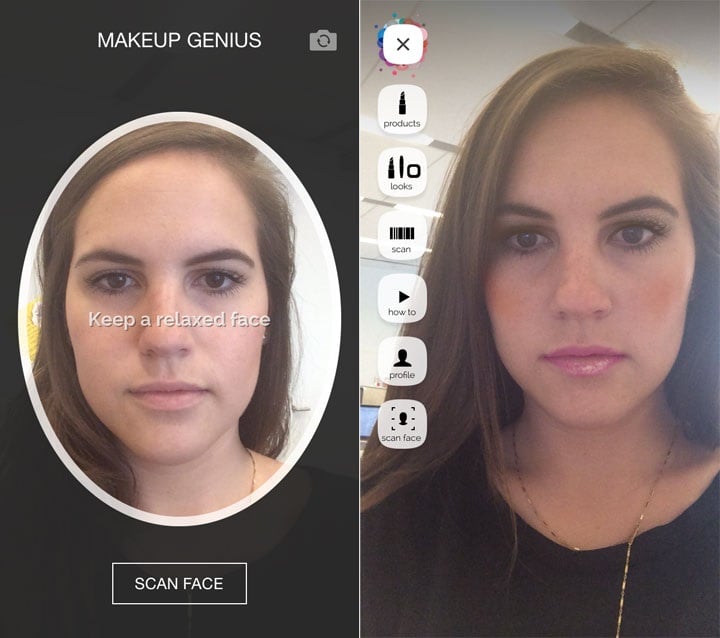 In order to avoid such bad shopping experiences leading to beauty disasters, the makeup gurus at L'Oreal have launched this fabulous makeup genius app.
All you need to do is take your selfie from your camera phone and use the app that will take the scan of your face and the app will then carefully apply your selected lipstick shade, eye shadow, eye liner and blush on your face to let you understand which shade actually suits you and how would you look after using it.
The mannequin-esque face helps you buy the colors accordingly.
How Makeup Genius was born in L'Oreal labs?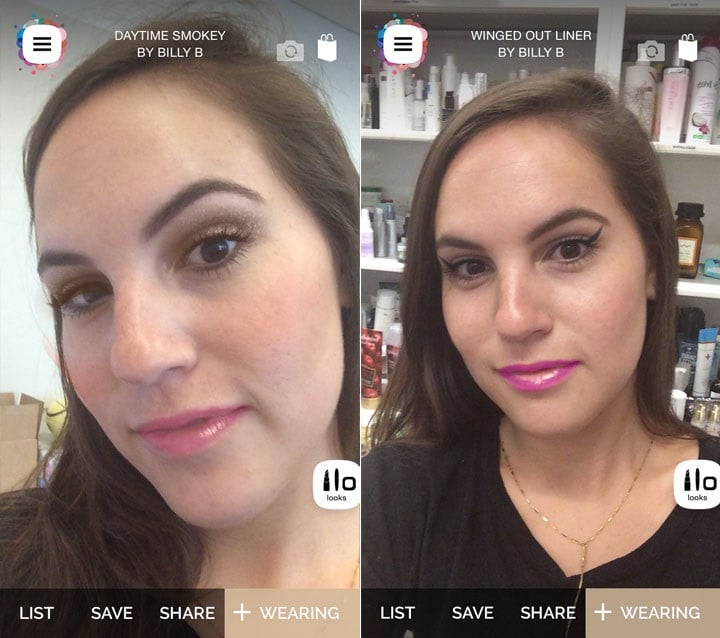 Image source: elle.com
The app was born in L'Oreal USA's Connected Beauty Incubator, a branch of the makeup giant devoted to technological applications for its cosmetics. (Because of course L'Oreal has a tech incubator.)
Developers teamed with Image Metrics, the graphics studio behind the visual effects in The Curious Case of Benjamin Button, in the app's creation. (Because of course you want your cosmetics business associated with Brad Pitt's wrinkled zombie-head from Benjamin Button, of all movies.)
[sc:mediad]
It took over 10 years for the app to be developed and if you knew it's the same technology that had transformed Brad Pitt's face in The Curious Case of Benjamin Button, which won Oscars for both makeup and visual effects.
The Makeup Genius app simply turns your iPhone into a mirror, enabling you to see your picture with certain shades of makeup applied over. You can easily download this makeup app from L'Oreal from iTunes store. The Google Andriod devices will launch this app later this year. Meanwhile, select L'Oreal stores have started using this app of their tablets for their customers to virtually try their makeup products.
How does Makeup Genius app work?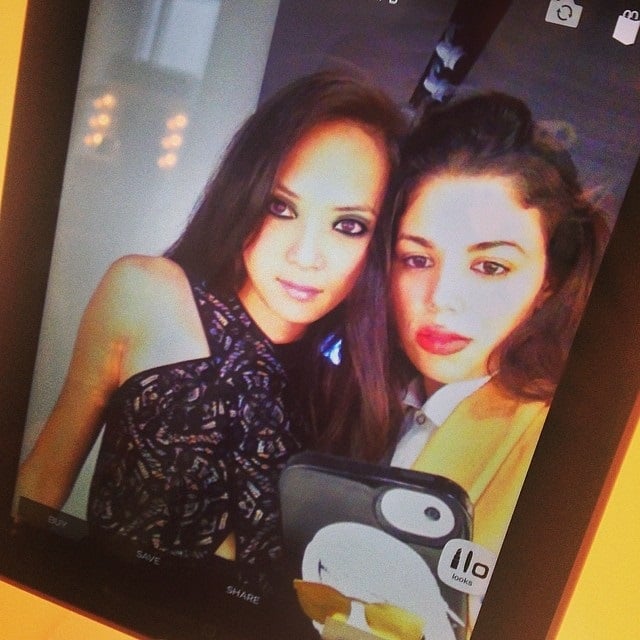 After taking the snapshot of your face, the makeup app in your iPhone or iPad carefully applies your selected makeup item (lipstick, eye shadow, eye liner or blush) on respective areas like eyes, lips and cheeks.
The app uses the navigation from the L'Oréal Makeup Genius map which points out 64 places on the face. Plus it also works on all ethnicities, allows for 400 lighting situations. Not to mention you can tilt your face backwards and forwards as if you're looking in a mirror.
As per Telegraph,
"In a self-service environment, the ability to try a colour before you buy a colour will win the brand big beauty points – and a few less disgruntled customers too. Up until now it's only when you get home and test your colour wares that you'll find out if you suit a colour cosmetic, or not. "With this, they can scan the shelf and see the products on them and even move around to see different angles," one major mass-market retailer told WWD. "It's all about instant gratification and we provide that [versus online shopping]."
At a special event thrown by L'Oreal Paris last month in New York, several students from Columbia University tried out this app for lipsticks and eye shadows and they were quite amazed with the results as it looked so real.
Download this amazing Makeup Genius app and try it for yourself. Save your look and upload the photo to Facebook when you're finished. The selfie game will never be the same again I bet!!