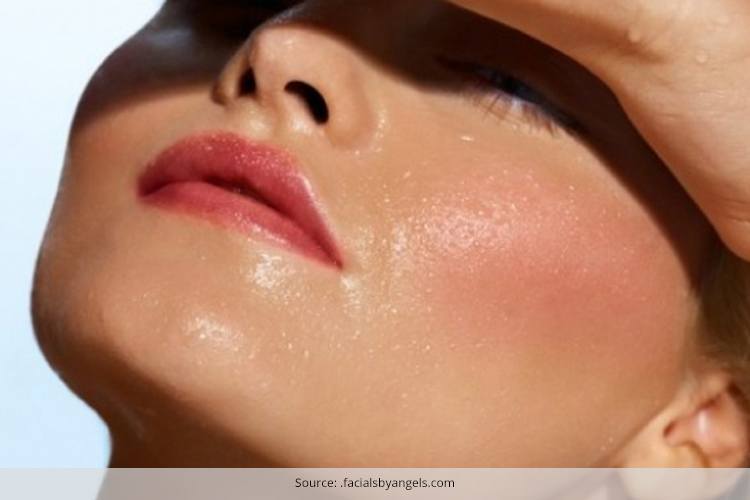 Makeup for oily skin is tricky business. Getting it right can take quite some time as you need to figure out exactly which products work well for your skin. If you've had trouble in the past with applying makeup for your oily skin, then try out these handy oily skin makeup tips to achieve better results.
[Also Read: Best Face Wash For Oily Skin]
So what is the best makeup tips for oily skin? Read on to find that out. We'll tell you all there is to know about good makeup for oily skin.
What Is The Best Makeup For Oily Skin
If you ask women with normal to dry skin type what they want their skin to be like, they are most likely to say stuff like "dewy", "glowing", and "soft". Ask women with oily skin the same question and the immediate answer you'll get is "non-oily". That is how much oily skin can vex a woman. Applying makeup to oily skin can be quite a herculean task, and the sad part is that you can never just put on makeup and forget about it. Oh no, oil skin requires constant supervision and attention to ensure that your makeup is in place and does not just slide off your face with all the oil produced.
In order to make your life easier, we've compiled a list of makeup tips for oily skin that we think will really help you with your everyday makeup routine.
Long Lasting Makeup Tips For Oily Skin
Prep your skin. Before you start applying makeup make sure you prep your skin, getting it ready for the makeup. This is a very crucial step as it allows you to make your skin the canvas, getting it ready for the makeup that will follow.
[Also Read: Best Concealer For Oily Skin]
Cleanse, tone, and moisturize. This step will make a world of difference to how well your makeup blends onto your skin and how long it stays put. So always start off by cleansing, toning and moisturizing your skin. Of course you need to use products that are specifically formulated for oily skin. The aim is to clean and moisturize the skin while still keeping it matt.
Most women with oily skin face a lot of problems with getting their eye makeup to last long. This is because when you have oily skin, one of the main areas that gets super greasy are the eye lids. To avoid having your eyelids turn oily (which will result in your eyeshadow smudging and sliding off your lids!) use an eye primer in powder form. The primer will act as a mattifying base on which your eyeshadow will settle without creasing or smudging.
Makeup Tips For Oily Skin At Home
Drink plenty of water. A relatively unknown fact is that when your body is dehydrated, your skin produces more oil. So staying hydrated is very crucial when dealing with oily skin.
[sc:mediad]
Always use a beauty blender or sponge to put on your foundation. The sponge works much better than a brush if you have oily skin. Use the sponge to dab on your foundation, making sure to blend well.
[Also Read: Holiday Makeup Ideas]
One of the best makeup tips for Indian oily skin is to avoid applying powder onto your face over and over again through the day. While applying powder onto your face when it turns shiny will help absorb the grease and mattify the skin, too much powder can black the pores, making your skin desperate for relief. So when you take off your makeup, your skin will produce excess sebum with a vengeance.
[Also Read: Homemade Saffron Face Mask For Oily Skin]
Always be aware of how your skin reacts to the products you use. Just because a product is marketed as "for oily skin'' does not automatically make it suitable for you. Try it and see for yourself if your skin likes it or not.
We hope these makeup tips for oily skin have helped make your life a little bit easier and have considerably reduced your constant struggle with oily skin.