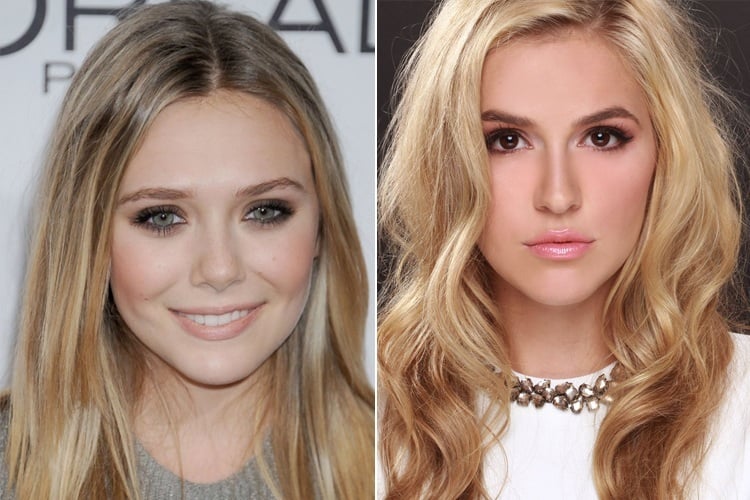 What we adore about the holidays in winters apart from the cakes and wines galore, is that one could dress up in fashionable statements and wear the best makeup too. Should you need a little more help and inspiration for holiday makeup ideas, we are here to help.
Take a look at some of the most stylish, elegant and very natural holiday makeup ideas we have for you, and practice from now to dress yourself up as a diva for the many parties or events, gatherings and weddings too, you have been called for.
Amazing Holiday Makeup Looks, Doing The Rounds
Let's now take a look at some of the trends doing the rounds, and these are holiday makeup looks, that are so chic and awesome that you wish the holiday lasted 365!
1. The french look is all about minimalism and elan, which is why if you notice the french ladies, they wouldn't wear too much gloss and shine. Red lips for sure, they keep the bold redness intact with a hint of blush and a little mascara. This is one of the many holiday makeup looks, you could try.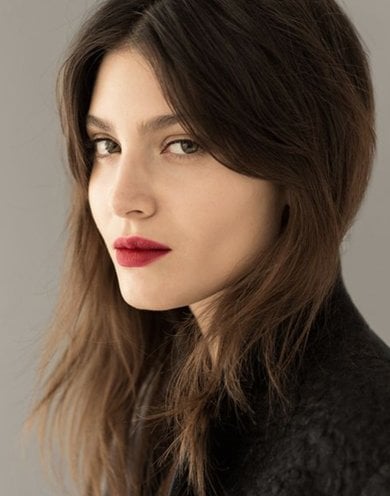 2. Let's focus on the eyes a bit more than the usual, and once again without the bling and shine. What we would look at over here is the use of mascara to enhance the lashes and to make it thick and nice. Three strokes of mascara on the upper lash and two strokes for the lower lash, with two strokes of kohl per lid, makes for an amazing scintillating diva look!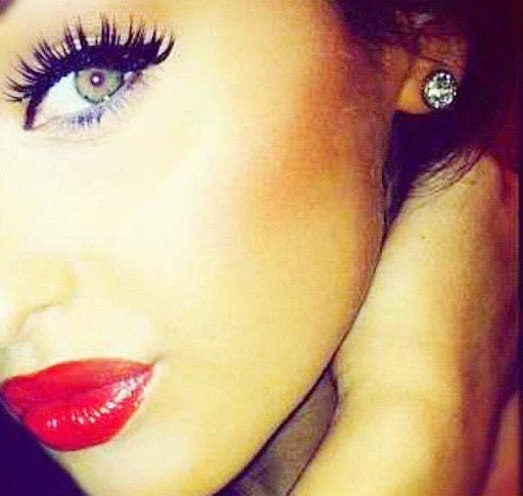 3. Twiggy eyes and the nude lips are haute trends too, and if you want to keep it minimal at the parties and yet look ravishing, this is what you can work upon. For the twiggy eye look, you would need to have three strokes of mascara and two strokes of kohl per lash line and eyelid, respectively. For the lips, we would stick to matte browns in the lightest shades or nude pinks.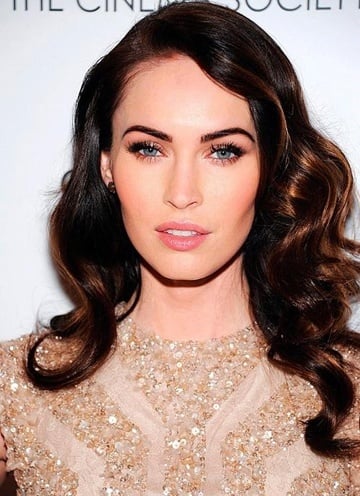 4. If you would like to use a little gold and copper brown for the lids, and to flaunt at the parties this winter holiday, you can go right ahead and do so. One of the chicest holiday makeup tips to emulate this look would be to use matte brown shades for the brow bone and the crease, blending the mid section of the lids with copper brown till the inner corner and a touch of gold from the mid to the outer section of the eye. Blend them well and apply mascara to add a glam touch! Balance the look with matte red wine lips!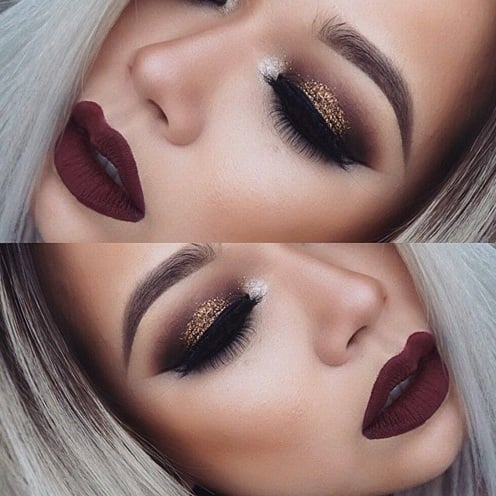 5. Winged eyes are haute and when combined with rosy red lips, they are a lethal combo a man can never resist. But don't leave your lids bare, keep it minimal with a touch or a hint of subtle shimmers in metallic accents. And complete the look with a glossy touch of browns!
[Also Read: Tips On How To Make Round Face Look Thinner]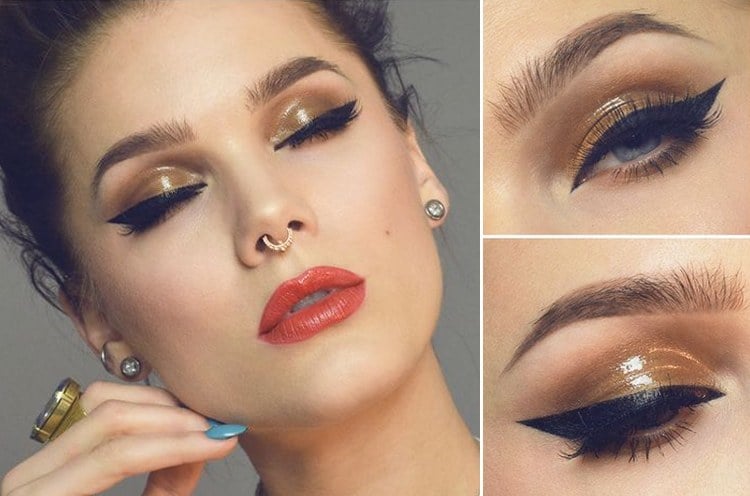 6. The ultimate dark smokey eyes are a dream to have, and for this you should play along with teal touches in very dark browns on the lower lash line. Apply two coats of gray and brown mixed together on the upper lids, with a touch of mascara and kohl for lash enhancement. For the lower lash line, use dark brown pencils to highlight and blend it with one stroke of black kohl!
[sc:mediad]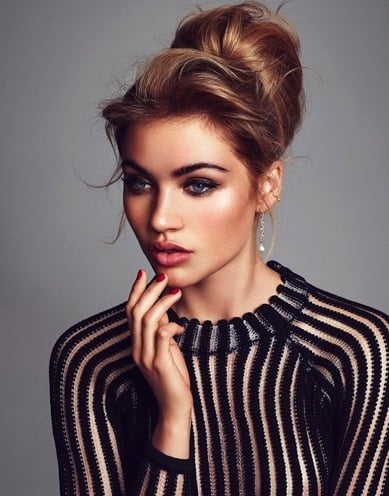 7. A subtle touch of shimmery pink would work wonders on the lids, and with nude pink lips they make a lethal combo too. in easy steps to follow, your aim should be to make the lids look as natural as possible with a little shimmery pink touch, as shown below!
[Also Read: Christmas Party Makeup Ideas]
8. Gorgeous purple teal eyes can be one of the chicest holiday party makeup ideas, and emulating the look isn't tough too. Your focus must be on the inner eye corner to the mid section of the lower lash line, using a steel white or gray pencil. Invisible mascara for the lashes should be used to enhance the look.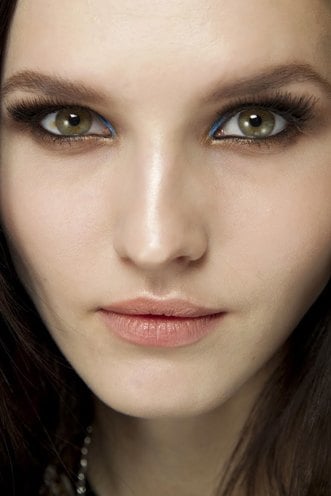 9. You can bring back the magic of black and gold for the minimalistic holiday party looks. A stroke of black kohl or eyeliner on both upper lids should be put first. You don't need eye shadow that's too bright to fill the lids, rather a nude brown shadow would work. For the second coat, use a gold liner- one stroke per lid is enough!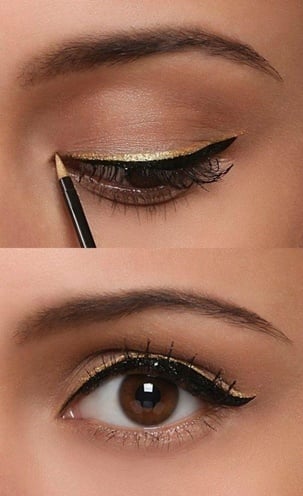 10. Contoured cheeks with hints of pink and bronze can steal the show. For this holiday party look, focus more on applying two strokes of blush, from the cheekbones to the temples on either side. Blend it into the skin and apply one stroke of dark contouring powder on the rim of the nose, blending it into the cheekbones.
[Also Read: Makeup Tips For Oily Skin]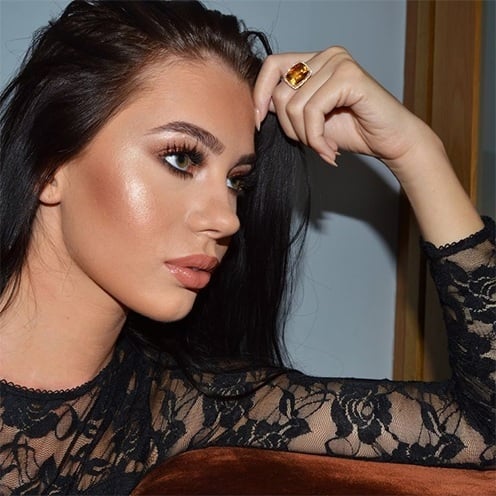 We hope these ten looks for the party amaze you to bits. Do write in and let us know about your holiday beauty tips and makeup ideas for holiday party.
Images Source: pinterest