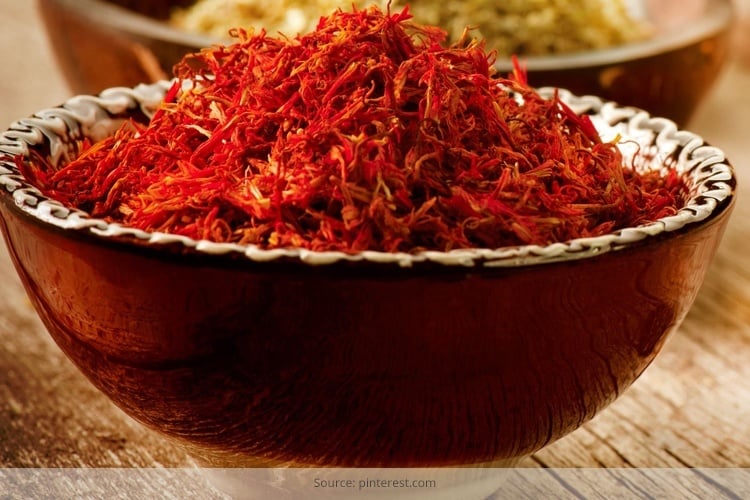 Oily skin is extremely problematic and can ruin your makeup and make you look unappealing. After all, nobody likes to see a face dripping in oil. Not only is it very troublesome, but there are also lots of other problems associated with an oily skin. For starters, makeup never stays put, your pores are always clogged and as a result your skin is perennially breaking out! So, what do you do for such a problematic skin?
Well, the good news is, there are no expensive face creams and lotions and potions to get rid of your oily skin. The answer is in a face mask for oily skin! Yes, face masks with the correct combination of ingredients can really work magic for your skin. One such ingredient which has come to limelight recently is saffron. Saffron benefits for skin care are the talk of the town! The slightly expensive spice is actually a storehouse of amazing qualities and a homemade saffron face mask for oily skin will really work to make your skin look much better.
Let's talk about homemade saffron face mask recipes, our favorite ones and the ones that really work!
Homemade Saffron Face Mask for Oily Skin
Oily skin can be battled and we have a face mask, a homemade saffron face mask for oily skin that really works. The ingredients are highly simple and all you need is:
A few strands of saffron
A tsp of curd
Fuller's Earth or Multani Mitti
[sc:mediad]
Make Your Mask:
Take the saffron strands and soak them in the curd till they leave a yellow colour. Mash these strands into the curd well and make sure that the strands cannot be seen. Now use fuller's earth in this mixture and mix all of them properly till you get a thick and creamy consistency. Apply this mixture all over your skin and wait till the pack dries on your face. Do not move your facial muscles when the pack is drying on your face. Wash off with cold water and gently pat dry your skin. Use a gentle moisturizer and watch your skin transform! Apply this mask twice weekly to actually see a difference.
Homemade Saffron Face Mask For Combination Skin
Even this skin is partly oily, so you will need a special face pack to prevent those pimples from popping time and again. These are the ingredients you will need for this face pack:
[Also Read: Benefits Of Pumpkin Face Mask]
A few strands of kesar
Some besan
2 tsp of milk
Make Your Mask:
Use the saffron strands and soak them in milk till the milk gets the saffron yellow tinge. Mash the strands properly into the milk. Add besan to this infusion and mix it till you get a proper creamy mixture. Apply this face pack on your skin and let it remain for at least half an hour. Once it starts getting dry, don't move much! Do not wash off, but instead use a warm towel to gently remove the remnants of the face pack off your face. Use this face pack thrice daily for a fairer and pimple-free skin.
Kesar or saffron is an amazing spice and using it in your face packs can actually change the way your skin looks!