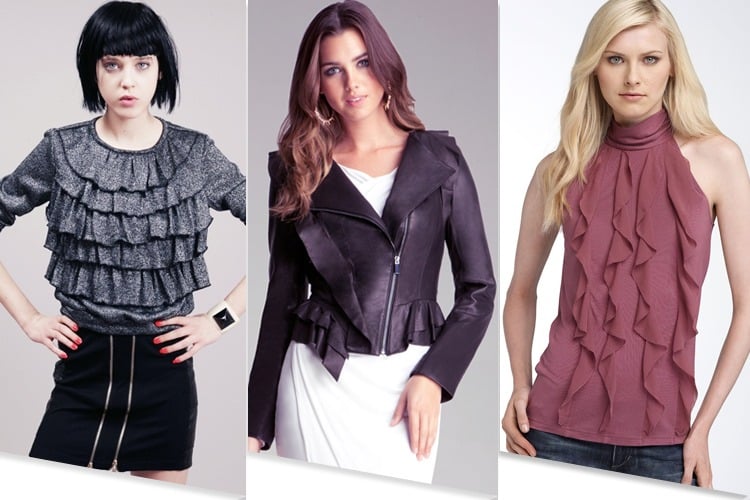 In my growing years, fashion was all about frilly frocks. As an 8 year old, I remember going to school on my birthday all dolled up in a lace frock with three elaborate frills; when I look at those pictures today I looked like a giant wedding cake. Though the days of silly frills are long behind us; but the ruffles have indeed made a comeback, and are they back with a bang or what.
[Also Read: Ruffles – The New Must Have Wardrobe Item]
Frills owe a massive gratitude to Sasha Peiterse a.k.a Alison Dilaurentis from Pretty Little Liars for their worldwide comeback. When the actress rocked this yellow frilled top paired with black leggings on the famous scene leading to her "disappearance" all the PLL fans, you can say, girls all over the globe went crazy over this look.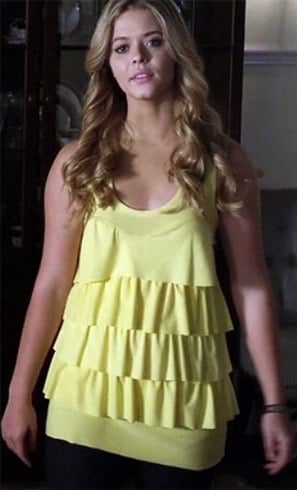 Frills or ruffles these days are not limited to the bottom of a little girl's birthday frock; designers have invested some serious thought over them so we, the fans of ruffles, can boast them on all occasions. Here are some fun ways of wearing ruffles.
Though the piece from Pretty Little Liars was not made available for purchase, there are several tops available at the stores that feature a full body of gorgeous layers. These layers could be dense or sparse, so you may pick one that suits your taste.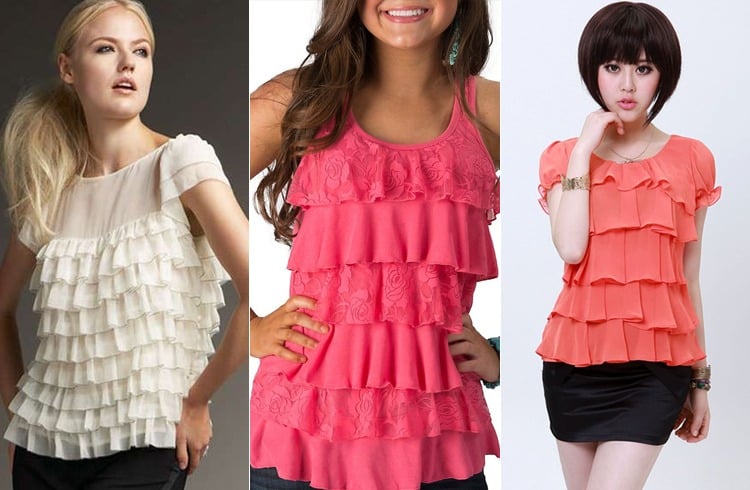 Innovation around designing clothes never cease to offer us something new out of the very known and familiar concepts. So when the horizontal layers starts looking too much, you may go for these vertical ones. In fact, the tops with vertical layers all over would chop off some of your width and create an illusion of extra height.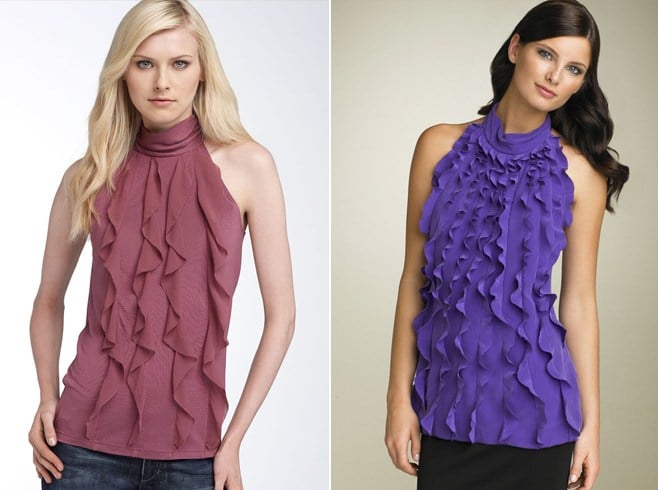 But if you are not confident about a full body of ruffles, maybe try in bits and pieces. Shirts with ruffled collars look very classy and elegant, and make perfect office wear. A little frill on the outfit can easily turn a boring work outfit into an interesting one.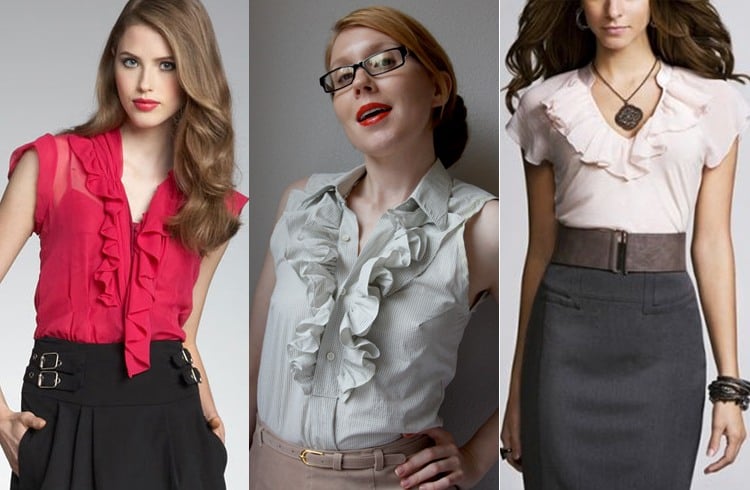 Ruffles on the sleeves also look playful and flirty. You might pick one that forms a bell on long sleeves on an almost sleeveless blouse that has only a layer of ruffles for sleeve.
[sc:mediad]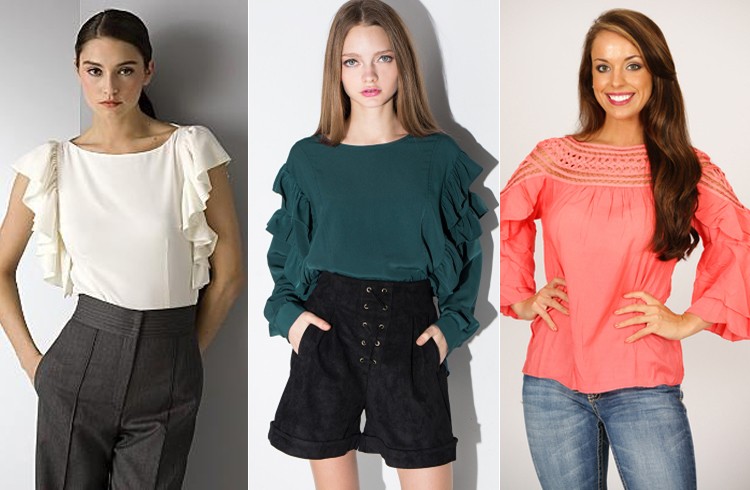 Apart from collar or sleeve, a little exploration will bring you to tops that feature tiers in amusing and impressive ways. The patterns would save you going overboard on ruffles, and at the same time give you something more than the usual ruffled collar or sleeve option. Peplum blouses with tiers, ruffled single shoulder tops, off shoulder peasant blouses and those with a piece of this wavy fabric running diagonally through your top will certainly grab eye balls.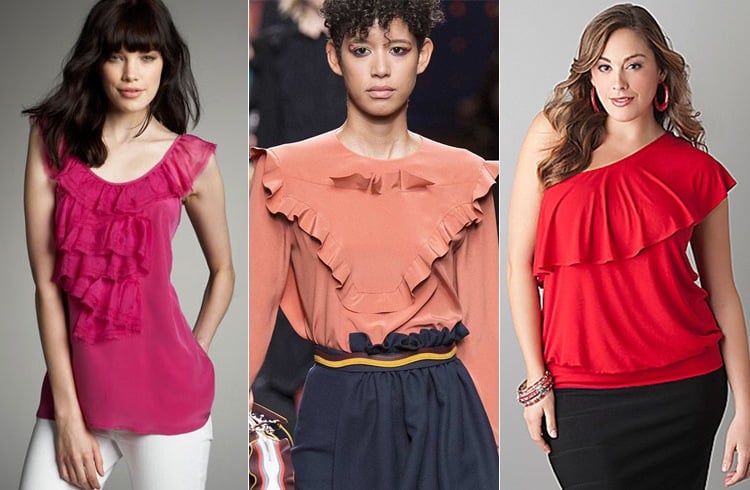 Tops aside, the range of dresses and skirts available with the cutest of ruffles stitches across is unreal. Though I feared looking like the wedding cake I embodied at the age of 8, these outfits have left me speechless.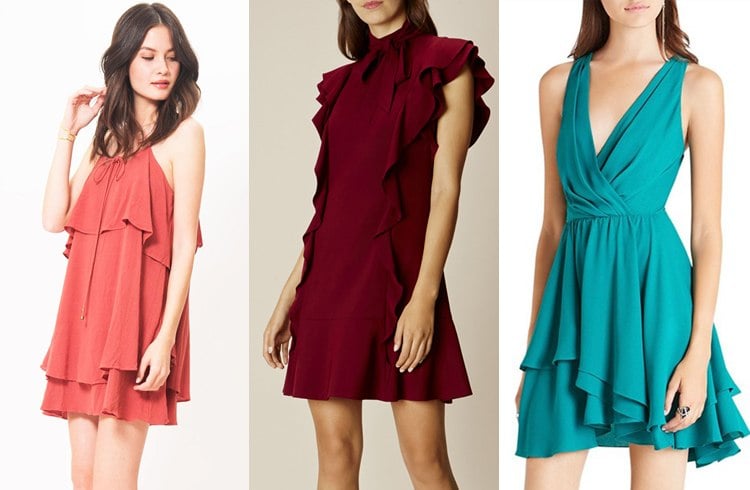 Though associated with extremely feminine clothing options, and mostly crafted out of satin, silks, and laces, you can try to go all tiered up in denims also. Yes, even the makers of denim outfits have conceded to the appeal of tiers and you may find blouses, shirts, skirts, dresses and even jackets and pants in denim sporting some major layers.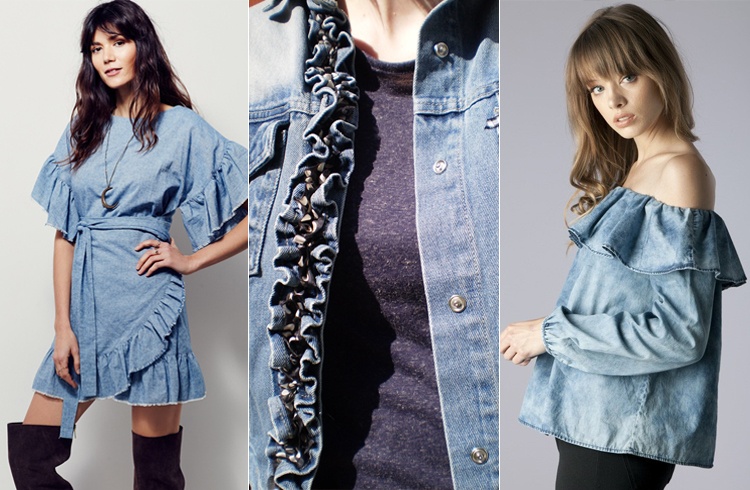 Fans of leathers can cheer up too. Even if you are a little tom boyish, or in case the satins and silks don't measure up to your taste, you prefer being the biker chick, and also want to channel a little, just a little femininity, how about considering these leather outfits with tasteful ruffles running zig zag over it.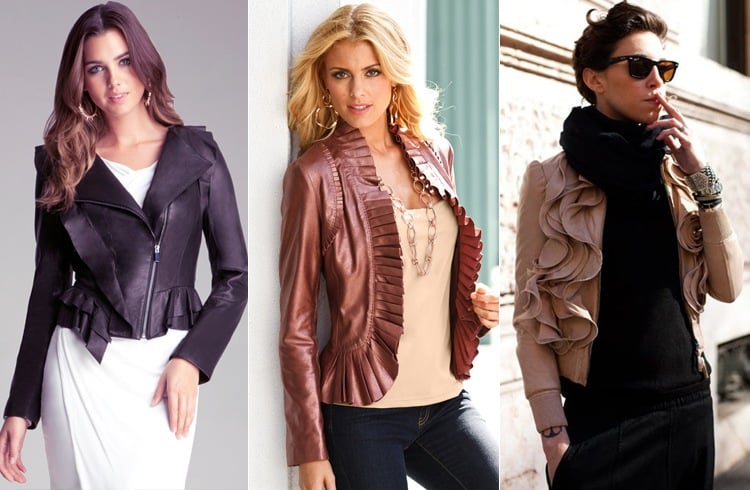 We can't ignore the fact that we are passing through some severe winters. But again we do not want to stay packed under layers of ugly woolens. We do want to layer it up but in style. And so we can wear some stunning tiered woolens this winter.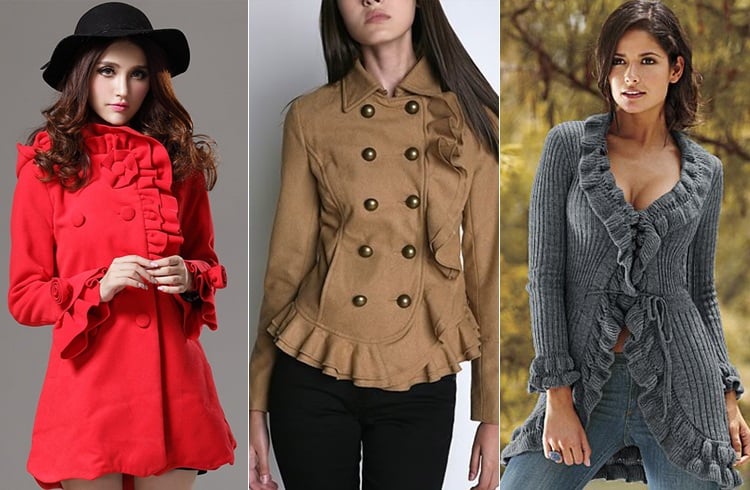 So there you go, from a light vest on hot summer days, to a cozy comforting sweater in the mid of December. There is a piece of ruffle that covers you all around the year. A client meeting of a date at the club this Saturday night, you can boast some of these very flattering tiers on every occasion.
Images Source: pinterest