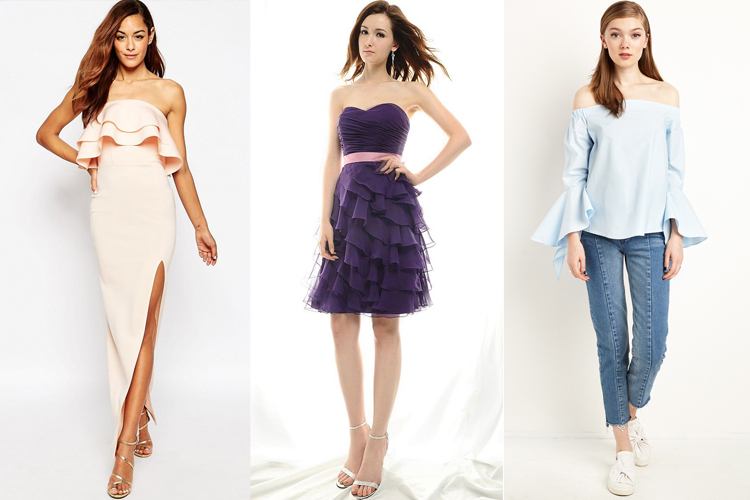 "Toddlers and Tiaras?" Is that the first thing that strikes your mind when you think of ruffles and frills? What was the last time you wore an itchy flute layered ruffle skirt? Probably, at age four while heading to a friend's birthday party. Do you think that the ruffles fashion would be a "quelle horreur!" for the fashion industry? If yes, then allow us to walk you through the transitions in the ruffles fashion trend that have made it a must-have fashion wear.
[Also Read: Stock Your Wardrobe With These Denim Items]
Journey Of Ruffles Trend From A Run-Away To The Runway
Ruffles had first appeared along the necklines of shirts adorned by the royals in the early 15th century. A century later, they evolved into immaculately constructed ruffles lining the hems of gowns, necklines of chemises as well as cuffs and belts of frocks. In the modern days, frills and ruffles have become limited to birthday frocks and accessories for tots.
The ruffles trend had faded in time only to strike back harder with a new elegant and wearable self. With most designers dedicating their collections to ruffles, the ruffles fashion has been revived from the dead. Over the years, they have become more structured and minimalistic, but it still carries a sense of charm as well as drama.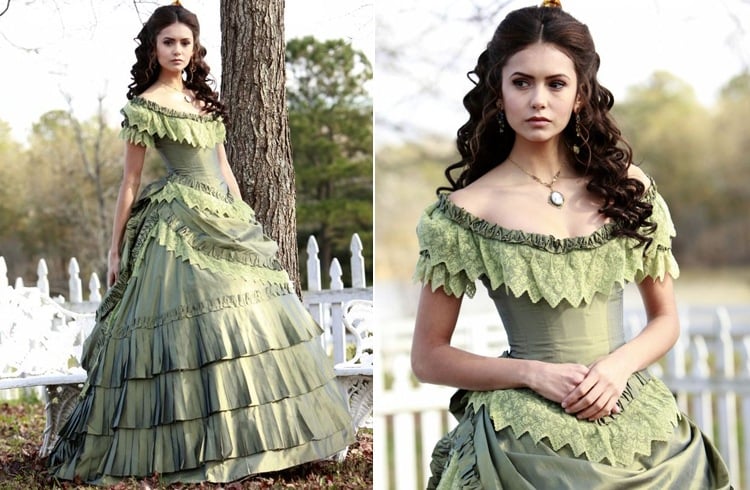 Read ahead and allow us to guide you on how to wear ruffles in a ramp ready manner.
1. Don't Be Afraid To Go BOLD
Wish to highlight your perfect jawline or sexy hips or tiny waistline? Just pick a flamboyant ruffle dress to frame your best assets and lay the grounds for a stagy sundown look. Allow stiff, somber waves (over floppier frills) to spiral down your hips, run through the bodice or simply cascade along the shoulders.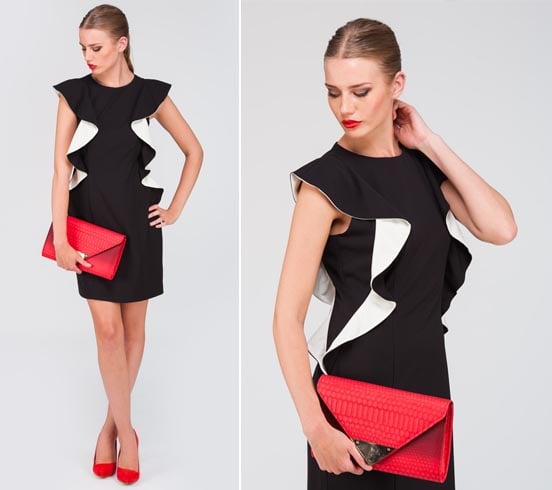 Tip: Bold ruffles act as their own accessories, so there is no need to top them up with jewels. If your dress is twirling around your shoulders or neck, consider pulling your hair back in a sleek ponytail or a messy bun for added appeal.
2. Spare The Childish Frills
No matter how tempting a pink layered frilly ruffle dress for women might look, stay away from it at any cost. Unless, you wish to look like a crazy adult trapped in the body of a four year old. Instead, indulge in your love for pink by opting for outfits in lighter shades of pink. It is important for you to choose your ruffles wisely.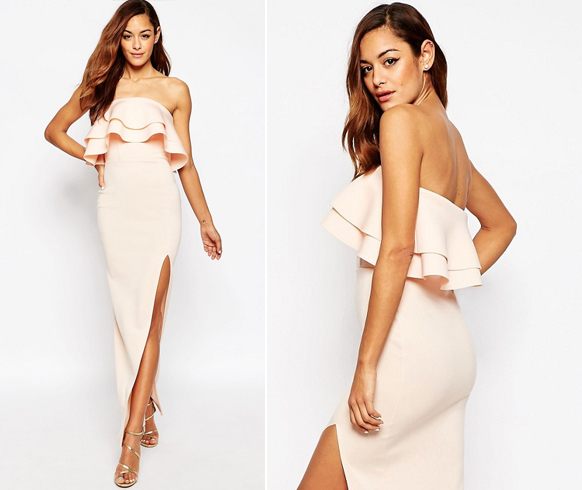 3. Play With Colors
Don't be afraid to try out new colors for your ruffle attire, who knows you might spark-off a new trend. Remember brightly colored inundated frills can be used to highlight your best features while the subtle hues can be chosen to draw attention away from the problematic areas of your body. So, pick the color and style that suits your body type perfectly.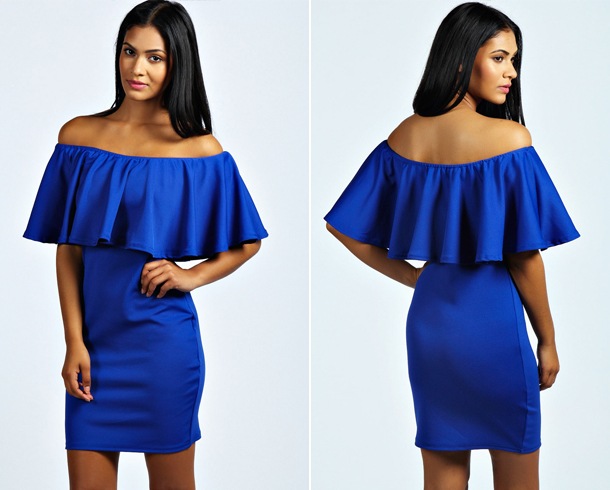 4. Less Is More
Hark back to the above phrase over and over while picking a ruffled shirt, skirt or even a dress. Avoid looking like saccharine wrapped in endless layers of frill by picking a ruffled outfit with minimal number of waves.
[sc:mediad]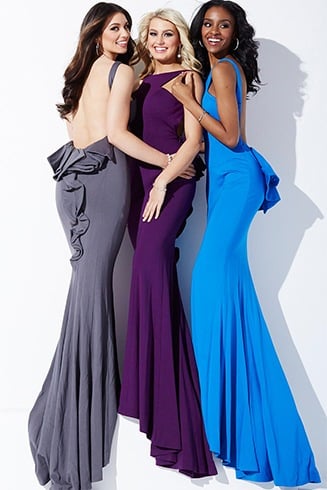 5. Accessorize Wisely
Realize that ruffles are a bespoken fashion accessory that look best when worn with delicate bits and pieces of jewels like bracelets, brooches, watches and so on. Also, pick a clutch bag over a wide tote bag for adding more visual appeal to the dress.
Don't forget to finish your charming ruffled look with a pair of elegant pumps or trendy stilettos or evergreen strappy sandals.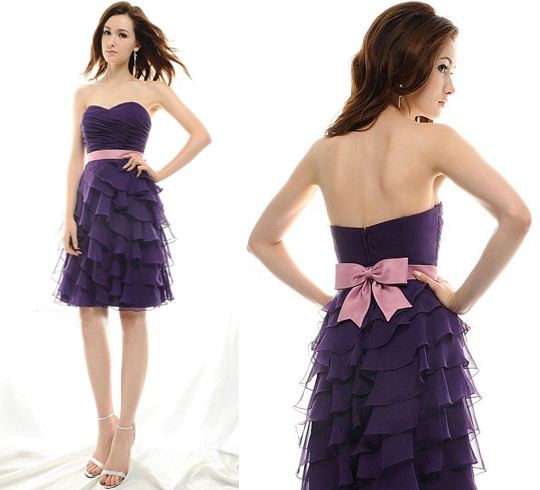 6. Go Casual
Do you wish to recreate a girl-next-door look while supporting ruffles? If yes, we have a few ideas lined up just for you:
Ruffled Sleeves
Pair up a light colored ruffled sleeved blouse with your favorite pair of jeans for a laid-back look. Alternatively, you can adorn a deeper hued ruffled shirt with a pair of formal trousers to make the jaws drop at your work place.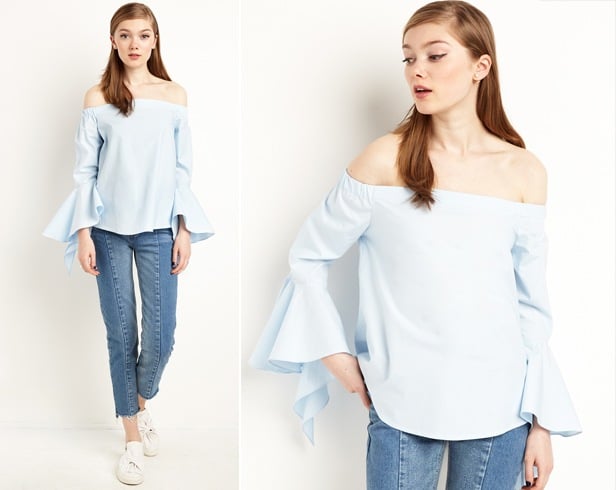 Loose ruffled sleeved shirts are most suitable for braving the sultry summers; however they might not be apt to be worn to office. For work, you might consider picking up a crisp shirt with layering or ruffles up-cycling along the front and pairing it up with a chic pencil skirt or trousers for a grown-up look.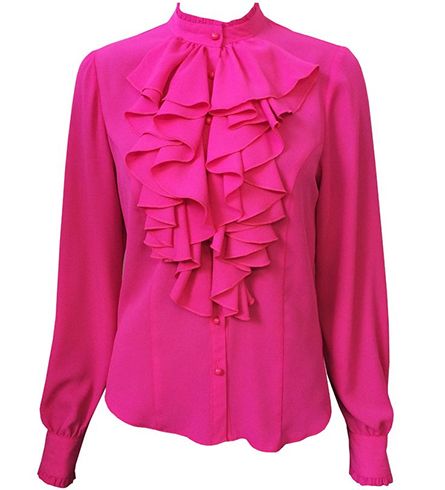 Ruffle Skirts
Ruffle skirts look best when adorned with fitted shirts and blouses. You might consider pairing up a solid ruffle skirt with a bold printed chemise.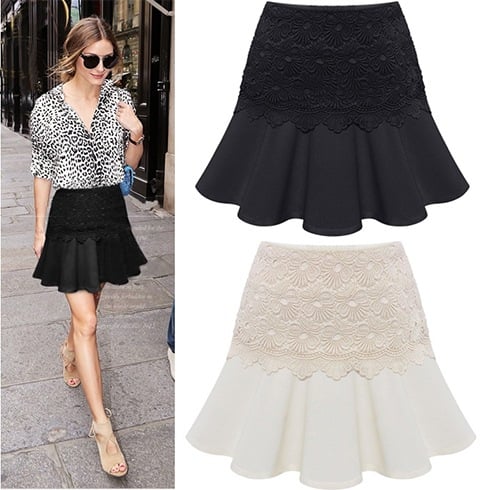 Tip: Don't have a ruffled shirt or skirt? Don't worry we've got your back. Take a loose shirt or dress and fasten a wide ribbon or a belt along the waist to achieve a boho chic look.
The trick to pull off flounce of the ruffles fashion like a grown-up lies in your ability to make it a focal point of your attire. Just ensure that it's delicate enough to capture the feminine charm, while on the other it's dramatic enough to steal the show.
Images Source: pinterest.com, janenorman.co.uk, jadore-fashion.com, fashion-fancy.com