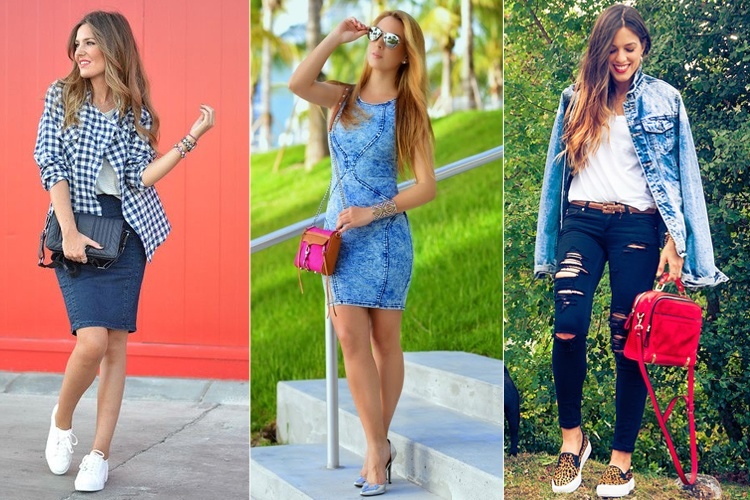 If you need to name one fabric that is most worn across all ages and in all seasons, undoubtedly the answer can be none other than denims! Regardless of weather, season, fashion trends, age or any other aspect, no wardrobe can be imagined without the denim jeans! The comfort, ease of styling and always a fabulous look, whether dressed up or down are few reasons for it becoming a staple wardrobe item. Luckily, today the denim has broken the boundary of the trusty old jeans and created its own style and denim fashion line with number of other items crafted out of it. To keep your denim style updated, we have listed some of the must have denim items apart from jeans that your wardrobe just cannot do without. Stay hooked:
1. Denim Skirt
If your wardrobe is missing on denim skirts, it seriously needs to get updated with this casual and preppy clothing item. An extremely versatile and stylish denims piece, it can easily be paired with just about anything! Depending on your body shape and dressing style, you can opt for minis, pencil skirts or even A-line ones. Available in a wide variety of denim shades, they look extremely chic and stylish. Pair them with floral tops or any other stylish shirts and tops and polish off the look with boots, flats, loafers, heels or any other footwear. Mini denim skirt looks fabulous when worn over tights. Mix, match and accessorize them with all creativity to create your own statement style befitting any casual outing or even a casual dinner party!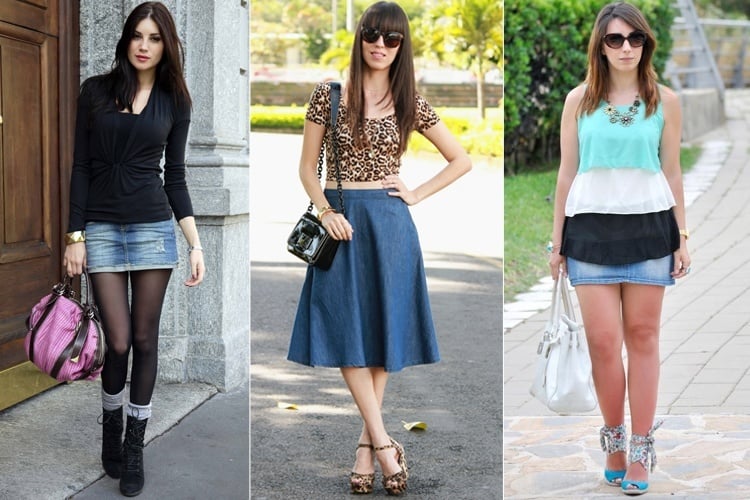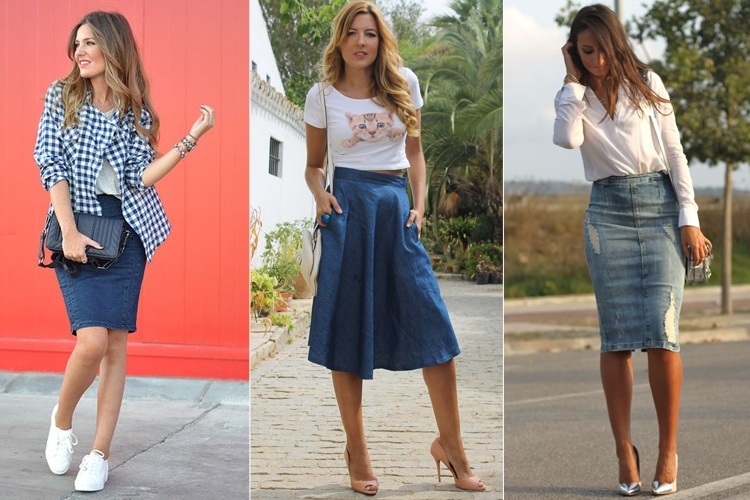 2. Denim Or Chambray Shirt
Nothing works as fantastic as the denim button down chambray shirts or any other stylish denims tops when you want to rock the 'all denim' trend! Wearing it with white jeans or any other bright Bermudas amps up the bohemian look and adds that extra edge to your casual and carefree vibe! Additionally it also looks chic with work slacks and even skirts and pants with embellishments. Considered a neutral, it can easily be paired with bright lower clothing and statement jewelry piece to enhance the wow factor!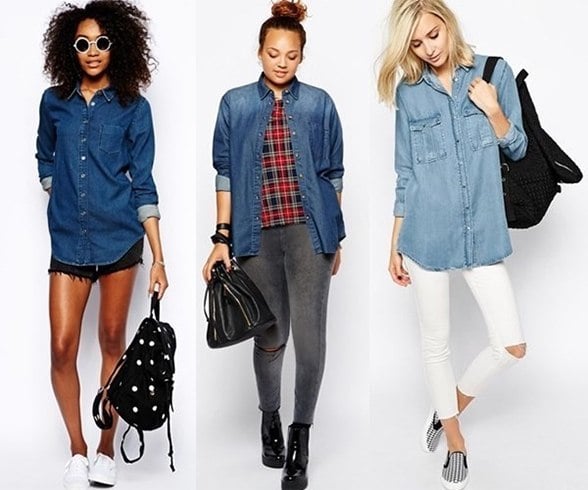 3. Denims Jacket
Jackets are an all time craze and nothing tops it better than denim jackets! This utterly versatile, comfortable and stylish piece can even be worn in summers to amp up your looks! Paired easily with just about anything, they lend a very casual chic and bohemian vibe to your overall outfit. They can even be dressed up or down! Available in different styles and length, they can be adorned in various stylish ways which gives your ensemble a completely fresh look which is quite appealing! Your wardrobe simply cannot miss on this work-to weekend denim perfection!
[sc:mediad]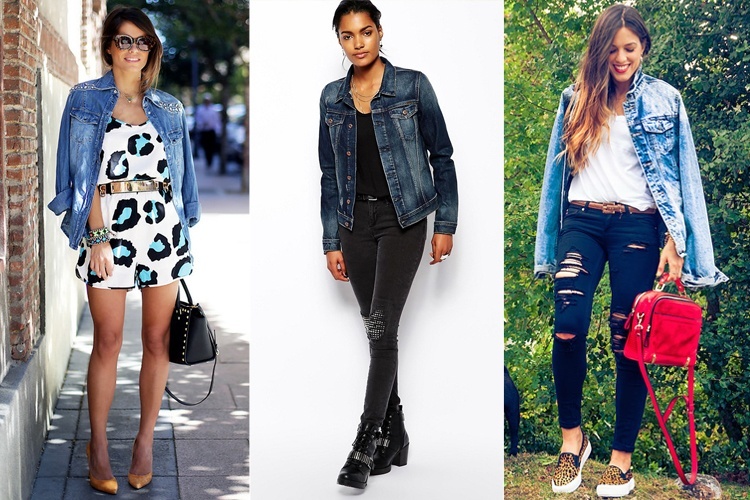 4. Denim Overall
The 90s trend of overalls are making quite a resurgence as denim dungarees or overalls. It has resurrected in various modern styles and designs which look extremely glamorous and feminine! It can very easily be given a casual to formal vibe by pairing them with a buttoned up shirt or even a blazer! When paired with sneakers, it enhances the comfy vibe while the heels can lend it that extra sophisticated look!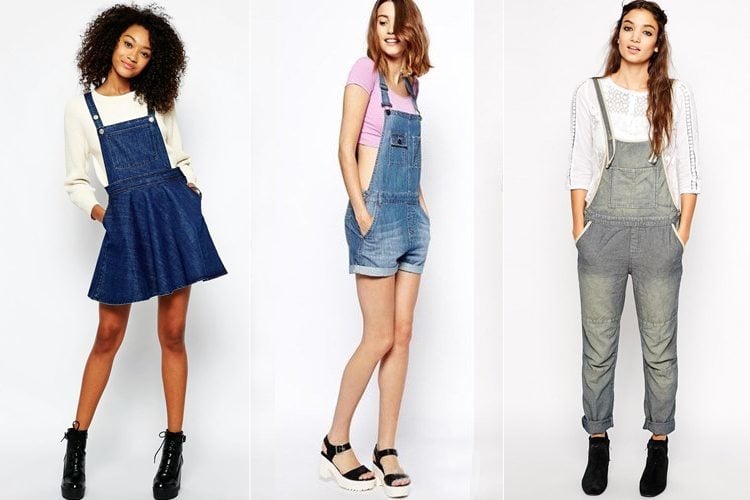 5. Denim Dress/Tunic
If you have the figure to flaunt, getting out of your jeans and tee to fit into a denim dress will not only be a refreshing change but would give your overall vibe a refreshing and edgy change. Super comfortable and extremely stylish in nature, it can easily be adorned 24/7 without looking cliché! Today these even have polka dots and even some floral prints to make denim fashion very feminine. Accessorize them well with sunglasses, tote, wedges, gladiators, boots, sunglasses, etc. and watch your glam quotient climb a notch higher! For evenings, remember to add a lush bright lipstick!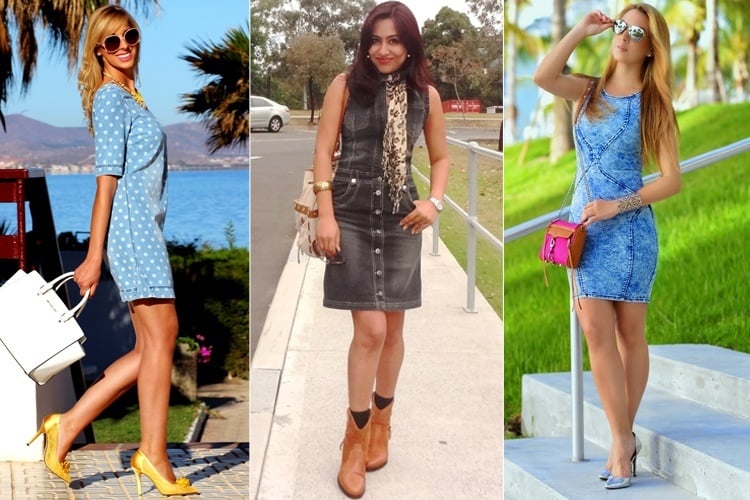 6. Denim Accessories
Denim fashion is no longer limited to clothing but has found its way in key accessories like denim shoes and denim bags. Ranging from casual to signature styles of big brands like Jimmy Choo, Christian Louboutin, etc., denims have been crafted into their signature style footwear which can easily grace any sophisticated red carpet party! In the casual form, denim sneakers, shoes, etc. are a terrific comfy addition to your footwear collection and ensures that your cool factor remains high!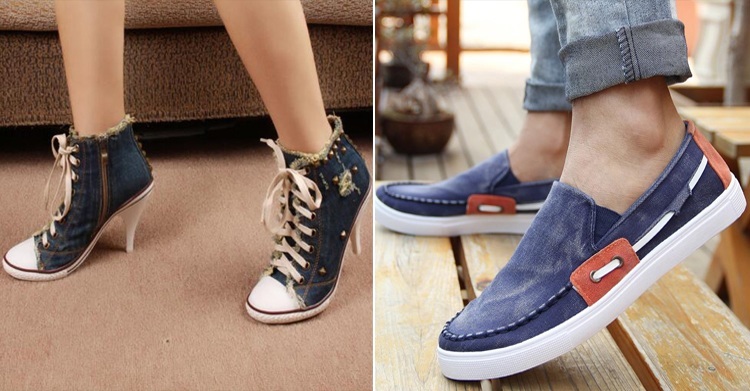 Your entire dressing style can be given a complete makeover with just accessorizing it with denim bags! Enhanced with embellishments and sleek designs, they make quite a denim statement to your clothing ensemble! With big known brands putting up fresh designs with this material , it is too difficult to resist! Simply, go shopping and take your pick!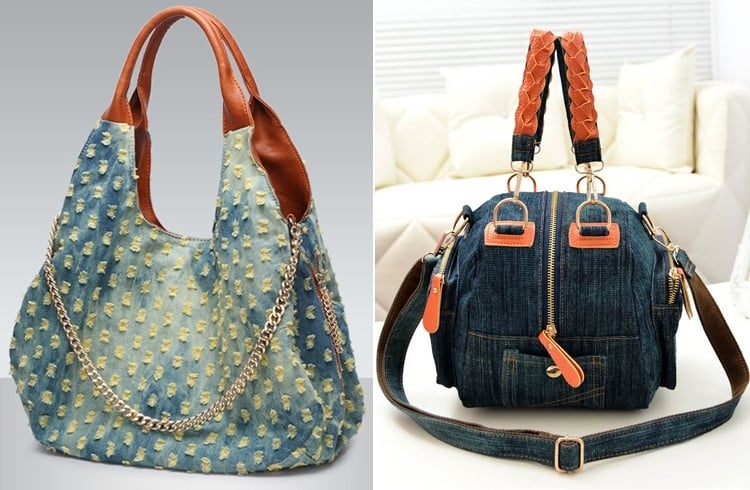 Apart from the above mentioned items, denims flared pants, slips, skinny jeans, distressed jeans, boyfriend jeans are just more noteworthy names from the endless list! So which of these denim fashion items has become an integral part of your personality? Remember to share your take on this with us!
Images Source: pinterest.com