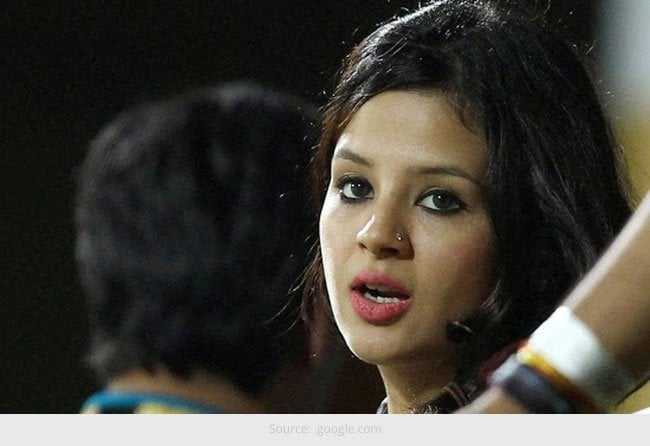 While Mahendra Singh Dhoni waxes eloquently about his prowess on field and as the present captain of the Indian Cricket team, let's not forget the glitzy star behind the man- Sakshi Dhoni.
Cricket for sure is a gentleman's game, however without the glam quotient included; our men are nothing. Ever since the pair became Mr & Mrs, shutterbugs and the paparazzi it seems cannot get enough while the Indian Premier League is on and off the game too.
Our very own desi diva
It is truly said that the Indian woman is an epitome of beauty; clothes, makeup and the hair- au naturale and elegant are her signatures. The glamorous Sakshi Dhoni defines the adage quite well- notice her at all the most important leagues; supporting her hubby; MS Dhoni, and you'd be floored. Do we have to mention her love for cricket and her husband on the field; she's his number one cheerleader every time the Indian team hits the fields. And yes, Sakshi also proves to the women and the world – you don't have to be thin to be a diva – curves rock!
Casual and chic
The no-nonsense dresser that Sakshi is, one would always catch her in clothes quite modern and trendy; not without an abundance of comfort thrown in. Sakshi has certainly evolved from her college days to the 'newly-married' months that caught her only in ethnic to semi-ethnic clothing. She has a style mantra of her own; the VIP section now sees her as a permanent 'fashionista' at the IPL fanfare.
Sakshi has the SWAG
Elegant in traditional clothes and super-chic in modern tones- Sakshi has a glamorous 'divalicious' crown on her head – testimony to the fact are the crazy social media fans who want to be like her. In addition to that, fashion critics across the nation have had their fill with others, but haven't dared speak a word against our fashionable cricket queen.
[sc:mediad]
Keeping it less
Minimalism and simplicity is what Sakshi believes in; it shows in her style and choices. From clothes to makeup, hair-do to accessories and while she sits cozy watching her husband play, from the VIP enclosures; Sakshi has made a style statement of her own- nothing to gaudy and over-the-top would we ever catch her in.
Been there done that
Clichéd as it may seem, Sakshi surely has come a long way from neon painted nails and shimmery trousseaus. Her jewellery has toned down a bit and she now follows the trends with glam as her middle name. Watch her match colours with lip colours and the blush; her floral clothing choices while watching a match wearing panama hats and minimal accessories- she turns into a diva with almost nothing from the girl-next-door look without hassles.
A transformation
Sakshi proves to the world that one doesn't need to transform with over-the-top embellishments and clothing to prove a point; being your own beautiful self is the way to go. Even though she's very close to eminent fashion designer Masaba Gupta and has been spotted with the who's who of the cricket world and tinsel town, Sakshi, the First Lady of Indian cricket has brought about a change to the way one would perceive the 'homely look'; making it glamorous and trendy.
Sakshi wears them the best
From chic tops to plain denims, saris to salwars, floral skirts to wrap arounds, Sakshi has worn them all. Sakshi indeed can give most of our Bollywood divas a stiff competition, should she decide to set the silver screen ablaze.
Sakshi's sense of style is very feminine yet with a statement of boldness too. No wonder she's called the 'rock' of CSK- with the highs and lows the team has been through; Sakshi in her own glamorous ways has made the sun shine on a cloudy day for them all.