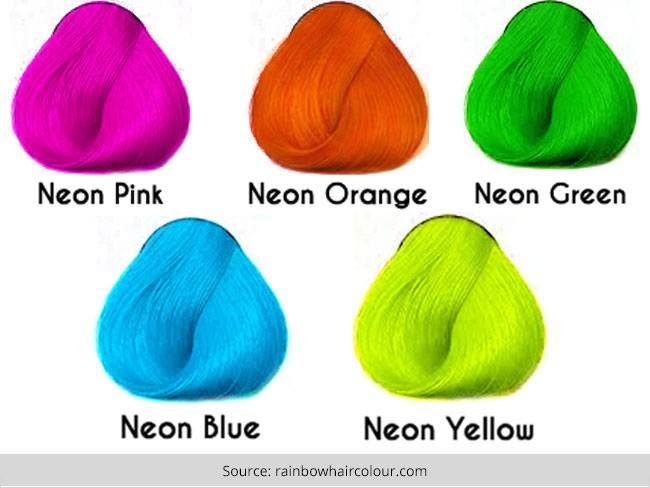 Loud yet vibrant, bold yet trendy, rebellious yet feminine, fluorescent neons have indeed made a big splash this season on runways and streets alike. They are everywhere in the form of bright make up, funky accessories, and statement making clothes. While these popping hues instantly add a fresh vibe to any ensemble, it is so easy to get them wrong. A little extra, and you risk looking like an eyesore!
Neons may seem a little daunting to take on full force for those who are a little color shy, but it's just about choosing the right elements and styling them aptly to accentuate ones personality.
[Also Read: Neons Fashion]
Here are a few tips to help you blend these bright neons into your wardrobe.
Choosing a Neon Color
That hot pink dress might look great on the model in a fashion magazine but may not complement you at all. Don't be blinded by trends. Instead, be honest to yourself and choose a color that suits your skin tone and personality.
Try out various colors to see which one works best for you. For example, a shade of blue may light up your eyes or an orange might accentuate the highlights in your hair. If you have a pale or sallow complexion, avoid acid yellows. Pinks and blues are usually flattering on all skin tones.
If you are unsure of buying an entire ensemble in neon, you can start by buying small accessories or apparel add-ons. For example you can try a neon scarf or nail paint to get an idea if the trend works for you. Or else a neon bra peeping through a sheer top can add a naughty pop of color without being too "in your face".
Wearing Neon Colors
The key to pulling off the neon trend is to strike the right balance and not go overboard with colors. Pair neons with blacks or neutral shades to bring about a balance to the bold and bright hues. This does not mean that you cannot pair two neons together; just make sure you stick to solid hues. For example, an electric blue shorts can be teamed with a lime green top for a funky, summery look. If you are going to try color-blocking don't use more than three neon colors at a time.
While choosing a dress in a neon shade, opt for classic fits like shift or sheath dresses as these will look the most flattering on any body type. Pair them up with nude or black pumps to complete the look. Alternatively, you can wear neon sandals under a black dress – safe and elegant!
Do remember that neons do not have a particularly slimming effect. In fact, they add volume to your frame and highlight your flaws. However, you can still use then to your advantage. If you are top heavy, wear a neon skirt or shorts to draw attention away from the bust and if you are pear-shaped, wear a neon top with a dark lower to balance your body shape!
If your ensemble is neon, keep your makeup simple and minimalistic. Matching bright lipsticks are a complete no-no. Opt for peaches and nudes instead. Check out how Kareena underplays her makeup and allows the colors of her sari to speak.
While neon hues are trendy and popular, they are not fit for every occasion. Avoid wearing them to work, interviews or very formal events.
Accessorizing with Neon Colors
Wearing neon accessories is an easy way to jazz up your look, especially if you don't want to experiment too much with the outfits. An eye-catching neon earing or necklace can be paired with a simple white shirt or black dress to instantly change the look from classic to trendy.
A bright colored belt will do wonders with a neutral colored dress as will some stylish bright sunglasses with a dash of neon.
Shoes and bags always compliment and complete any look, so pair them with a neutral colored outfit and make heads turn.
There are many ways to wear neons, and while there are some guidelines, there are no fixed "rules" to the trend. Make these flirty hues your own and play around with them the way you like. The most important thing is to be confident about what you are wearing – once that is accomplished, you can pull off just about any neon combination.