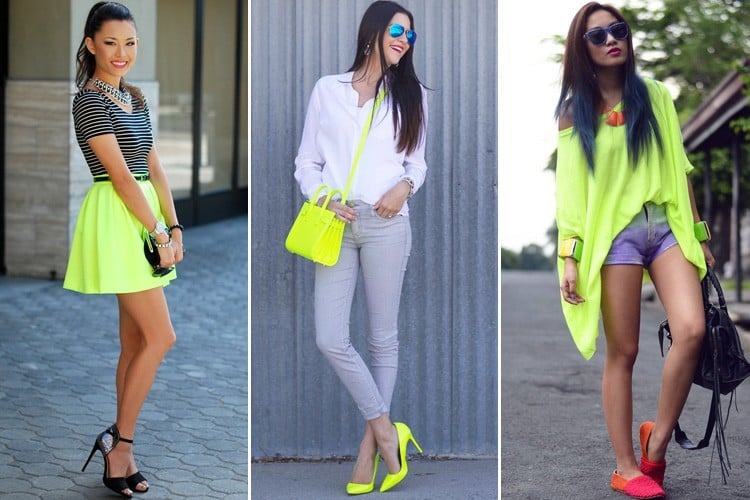 Hi! By any chance did you go for window shopping recently? If you have, you would certainly have noticed the bright bright pinks, blues, yellows, oranges, limes and all other vibrant colors splashed just about on everything-from your shoes, dresses, accessories to even nail art and eye makeup! Even though these vibrant hues first created a sensation in the 80's and had since then made their presence known every summer, the neon fashion trend 2016 reflects a new impact of these bold and brash colors which subtly cuts across generations. Let's check out how they are changing the street atmosphere and then decide on whether neon as a main stream fashion is a yay or a nay for you.
[Also Read: How To Get the Neon Trend Right]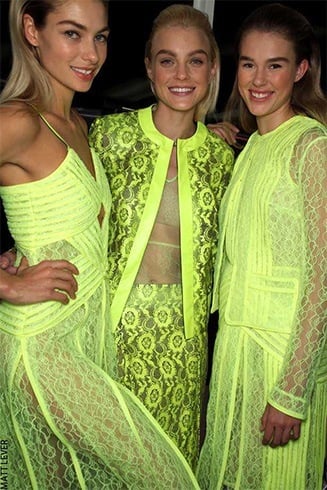 Arguments Why Neons Fashion Trend Is a Yay
Arguments here reflect the sentiment of all those of you who are in favor on the Neon fashion trend. If you remember just a couple of seasons backwards spring color trends equated to candy color pastels and subdued sherbet hues. Like me, many of you would have felt the serious need of some vibrant, eclectic and energetic colors! These funky colors are for all those starving souls!
Secondly, the earlier Neons fashions were quite boisterous and could be adorned just by the young generation or the funky crowd. The trend could not be adopted across all ages. However, the 2016 reemergence is in an elegantly wearable way. This season they are teamed up with neutral accents, as trims or simply as accessory. The overall effect of the right way of adorning is spectacularly vibrant and sophisticated. Moreover, the neon shades this season are no longer as boisterous and blindingly bright as the hues raging the runway a couple of years ago. Current neon trends even have a pastel twist which makes it easy for all age groups adorn it and get away with it without looking tacky!
Arguments Why Neons Fashion Is a Nay
There are many who do not feel too comfortable with the neon trend. One biggest reason is that it really requires a lot of thoughtful consideration and has to be adorned bang on! A little mistake and it can look seriously wrong! With the high risk, it's natural that many of you may not feel safe or comfortable with it.
[Also Read: How To Wear Sarong]
The second reason it's whack is because it comes with its peculiar problem-Everybody notices this high visibility hue! With everybody adopting the same tactics with it, it becomes so common that its effect turns out to be quite the opposite of what was intended!
The only way out of these nays is to get the neon rules right!
Tips On How To Wear Neon
Neons are the bold, brash and fun colors which with their upbeat and optimism van make you look real dazzling, fresh and oozing just the right amount of shine even against the scorching sun rays! Let's get some tips up your sleeves to get the neon dressing bang on!
Pairing Of Neon Palette
The foremost rule for adorning any neon outfit is that one should not even think of adding over two neon hues in the same outfit until and unless the third color is the primary or neutral color. Otherwise, a rebellious and funky color, Neons can look extremely classy when paired with neutral colors like beige, white or any other earthy hue. All hues of neon look extremely chic and glamorous against the black background. You can never go wrong while teaming neon with black! Add fun with neon palazzos, tops, quirky prints, floral prints etc to give it that extra glamorous touch! Create a buzz with this strong and distinctive trend!
[Also Read: Add Some Neon-Kissed Neutrals to Your Wardrobe]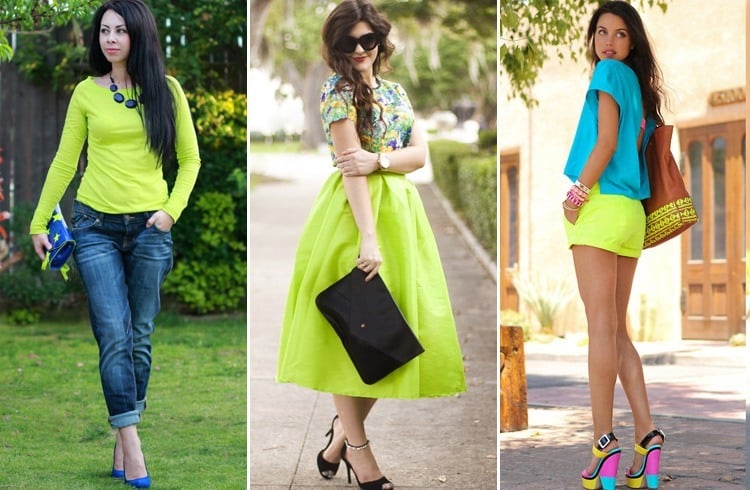 Use Neon In Right Doses
The second tip is to use neon in small doses. You need not adorn neon all the time. The right proportion and color matching is the key to getting this color showcased in a tasteful manner. This season, we have hordes of neon options in a color block accent which ooze a modern and stylish summery and cheerful vibe! Neon trouser, tops, dresses etc look extremely glamorous.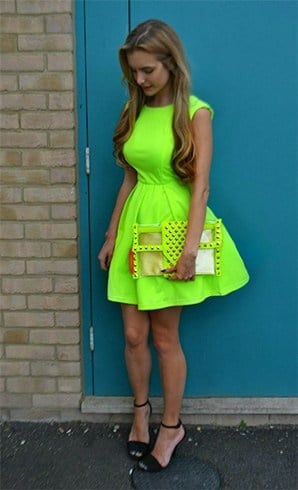 [sc:mediad]
Splurge On Neon Accessories
This season the best news for you is that women of all age group can adorn the neon trend! Get yourself some neon hats, purses, shoes, belts, jewellery like earrings, bangles, necklaces etc. Adding them to your outfit is sufficient to brighten up the entire ensemble and take your look to a whole new plane! With these you can safely show your naught and childish side and carry off the neon hue in great style!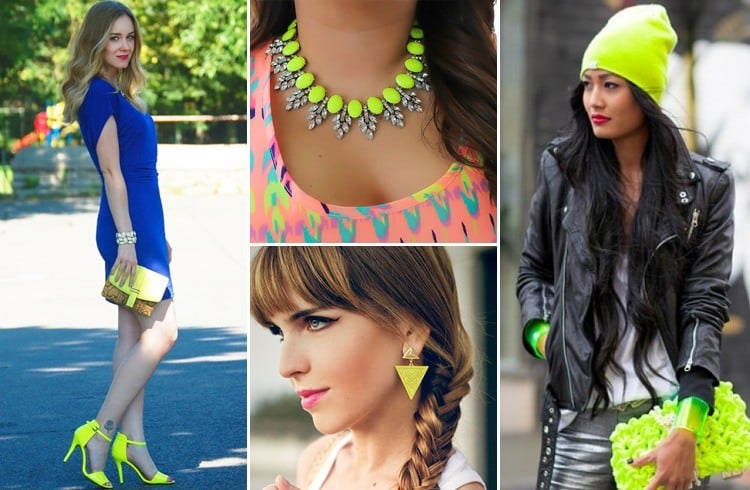 Final Voting
For me, neon is super exciting way to feel and ooze the brightness, happiness and the sheer energy and exuberance! What's your take on this? Would you adorn it or wish it away? Share your thoughts and experiences with us.
Images Source: pinterest.com