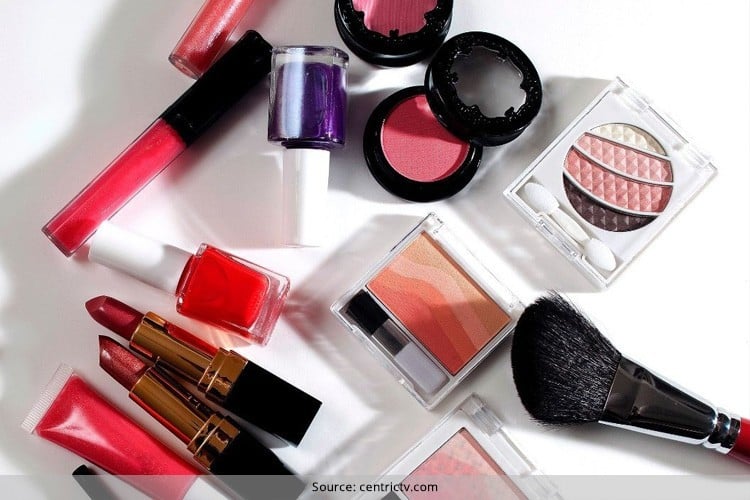 Yes, May brings with it summer woes. Though the Festival of Cannes and Met Gala have been welcome breaks from the scorching heat.
But when you have New beauty products waiting for you at the beauty shelves and counters in the month of May, you are in for some real time May beauty-vaganza.
[Also Read: Organic Beauty Products For Sensitive Skin]
Latest Beauty Products
It's time to scan through top 10 beauty products and latest beauty products that go that extra mile in making you look hot and ravishing from head to toe. Once you decide on them, you can shop for these beauty products online.
1. The Estée Edit by Estée Lauder
Among the beauty products 2016 is The Estée Edit which is a new makeup products line from Estée Lauder. It's a Lip Flip Shade Transformer which transforms any lipstick shade to get your perfect hue – yellow brightens and black deepens. Isn't it awesomely innovative new products and best product launches? Plus it has a vanilla mint scent too.
2. NARS Special Edition Orgasm Blush
Call it NARS biggest Orgasm, the peachy-pink Orgasm Blush from NARS is one of the latest beauty products hitting the shelves in May. It is a cooler version of the one you already use. The interesting thing about this latest beauty products is that it will be launched in limited edition. But don't worry honey, it will still be irresistible.
3. Yyes Saint Laurent Mascara Vinyl Couture
Guess what will get you hooked on to this recent mascara launch from YSL? The fact that it not only looks pretty in the tube, but on your eyelashes too. It is one of the revolutionary beauty products 2016 that gives you gorgeously deep color for your eyelashes. The one that is super shiny, and a statement in itself.
[Also Read: Beauty From The House Of Shahnaz Husain]
4. Korres Golden Krocus Ageless Saffron Elixir Serum
The golden elixir in skincare products, this new anti-ageing serum from Korres has saffron formulation. Packed with powerful antioxidants and harvested only 14 days out of the year from the crocus plant, this beauty products brands leaves your skin glowing with its moisturizing hyaluronic acid and skin firming peptides.
5. Soap and Glory Arch De Triumph Eyebrow Shaper
Experience the beauty products brands Arch De Triumph Soap and Glory. It's a two-step shaping and highlighting eye brow pencil that shapes, shifts and instantly lifts brows.
[Also Read: Toothpaste For Beauty]
6. Givenchy Healthy Glow Bronzer
This baked bronzing powder suits all complexions. As totally weightless powder, this new makeup products is parabens-free and provides colour with no texture. This easy-to-use texture helps you sculpt and contour your face beautifully giving buildable results.
[sc:mediad]
7. Chanel Stylo Eyeshadow
New beauty products that it is, this new lightweight long wear eyeshadow highlights your eyes with colour that's gleaming. It has a cooling water-infused formula that almost casts a shimmering veil on your eyelids. As for the colors, try out Beige Dore, Rose Petale, Brun Chatain, Vert Grise and Bleu Nuit.
8. Julep Lip Oil Treatments
Feel the impact of rosehip seed oil help repair dry lips with colour tinted Julep Lip Oil. This lip nourishing new products gives you zero stickiness and super shine you would love to flaunt.
9. DevaCurl Low-Poo Cleanse and Condition
No frizz. Low-Poo® Delight is a must-have haircare products for wavy hair when it comes to tackling frizz control. The key ingredients in this include Rice Protein which makes the hair appear full, Lotus Flower which gives the bounce and chia-flaxseed blend that adds shine and keeps frizz under control. This latest beauty products is free from sulfate, paraben and silicone.
[Also Read: Affordable Beauty Products For One And All!]
10. Living Proof Frizz Nourishing Oil
Good news for all types of coarse hair whether they are thick, damaged, curly, or oily. Yet another new products in the hair grooming territory include Living Proof Frizz Nourishing Oil which provides frizz protection and much-needed hydration so that you enjoy smooth, shiny, healthy hair.
Let us know which New beauty products are the ones you are dying to purchase.