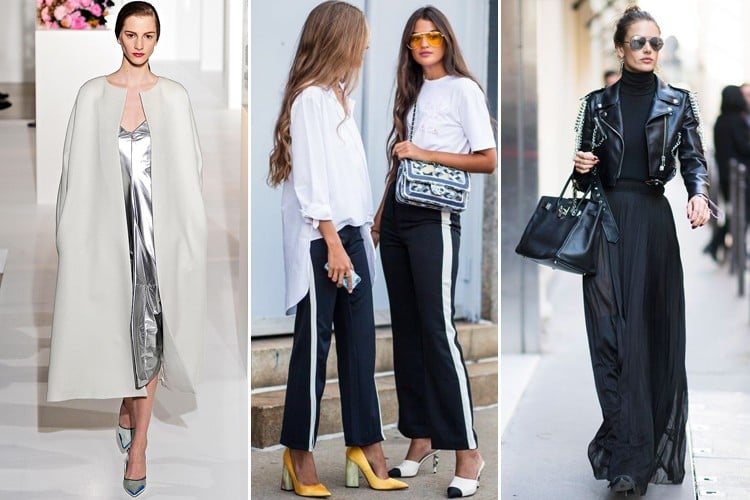 Minimalism is about deliberation, not deprivation. So doing minimalist style can be as impactful and inspiring as any other flamboyant fashion trend. The trick on how to be a minimalist is to make your attire look fuss-free by following few rules. The first step is to go bold with solid colors and silhouettes. Then check for the right fit. The final check trickles down to accessorizing right. Add a scarf, bag, and shades to up the cool quotient of your look. Make sure your wardrobe is stocked with pieces that work seamlessly together to enhance your minimalist fashion sense.
To show you how minimalist fashion is done right, we have rounded up few of our favorite outfits. Go ahead to check them out!
1. Suit Up:
Stepping up in suits is one of the best trends women have borrowed from men. This form of power dressing is both sharp and sexy. You can boss the look with bold stripes. Also, try selecting suits in solid colors like grey, red, blue, and maroon. All these colors are classic and are dominating the fashion scene currently. Finish off the look with loafers and skip the heels.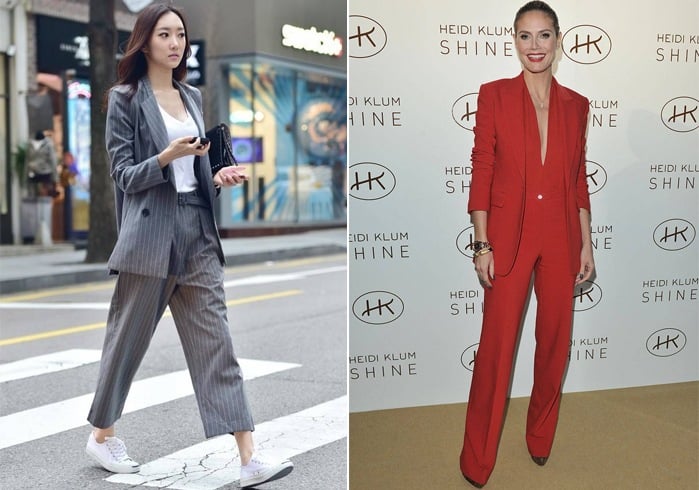 2. Slip Dress with Block Heels:
The Slip dress is a favorite but how do you actually hit off with this minimalist style? To put it simply, it works by itself. When you try on a slip dress, do not goof up on the lingerie. To avert any fashion disasters, you can layer it with a tee underneath, or drape a denim shrug over your shoulders. Go for sneakers or block heels to pair with your minimalist outfit. This style is also office appropriate if you are looking for a casual yet chic look.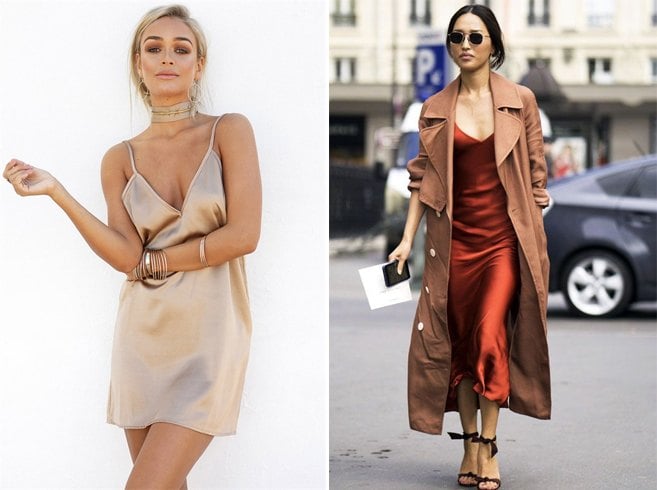 3. Shirt Dress and Slingback Shoes:
Owning a few shirts is a must for every diva as they can be well-paired with daily essentials like jeans and black trousers. All these no-frill pieces work well together to give a super sleek look. In the same way, a shirt dress can be taken everywhere from a workplace to date nights. And there's a shirt dress for every woman out there; you can choose right from androgynous to flirty feminine styles. Pair it with slingback shoes for a fun minimalist style.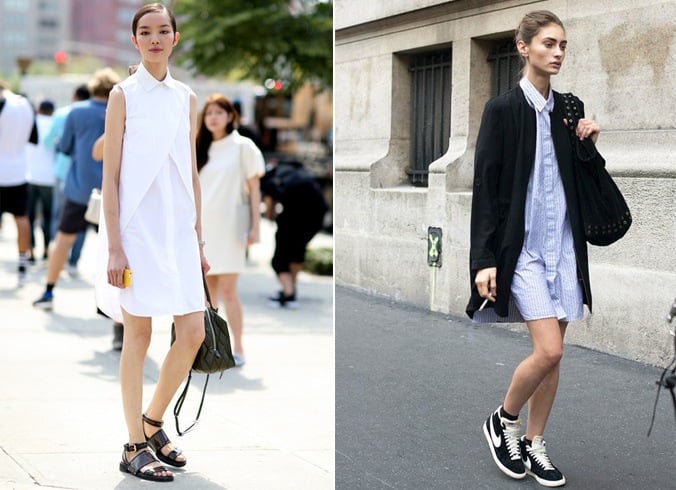 4. Camisole And Straight Pants:
Another effortless piece is the camisole. It too has lingerie roots just like a slip dress. The style makes its way popularly to the street wear segment. Pair it with a slick tuxedo or straight pants and statement jewelry for a night out with your girls. You can experiment with lace trimmed styles to sequined numbers. Add a bomber jacket over it to turn into a biker chick!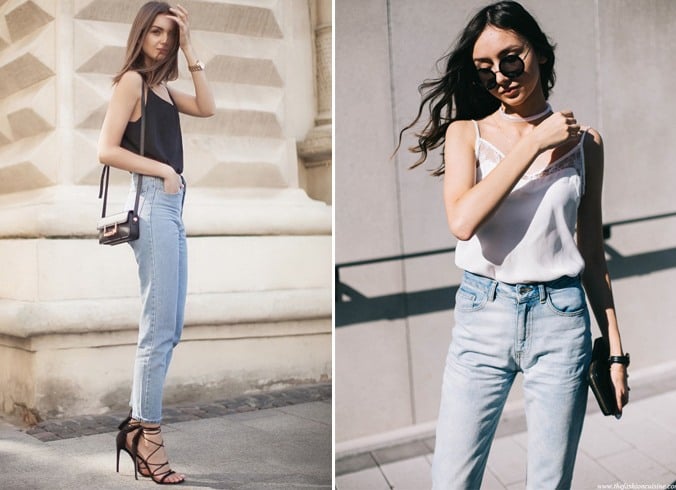 5. Top And High-Waisted Skirt:
The high-waisted skirts are oh-so stylish. They can be teamed with a simple top or a baggy sweater. You can take this 70s trend a level up by sticking to one color from top to bottom for a streamlined look.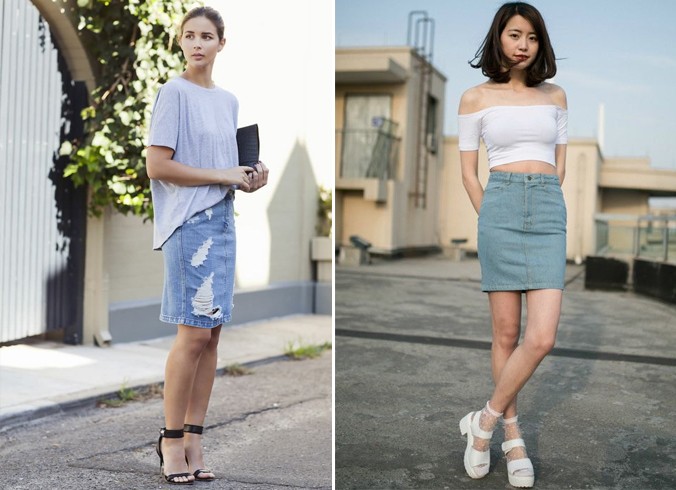 6. Oversized Tank Top And Denim:
This classic combo can be your go-to look when you want to go easy on your fashion statement. A hint of makeup can add a dash of glamour to your relaxed style. You can round off this look with any footwear like sneakers, pumps, and killer heels. You can pair an oversized ruffled tank top with your favorite denim to add dimension to this minimalist clothing style.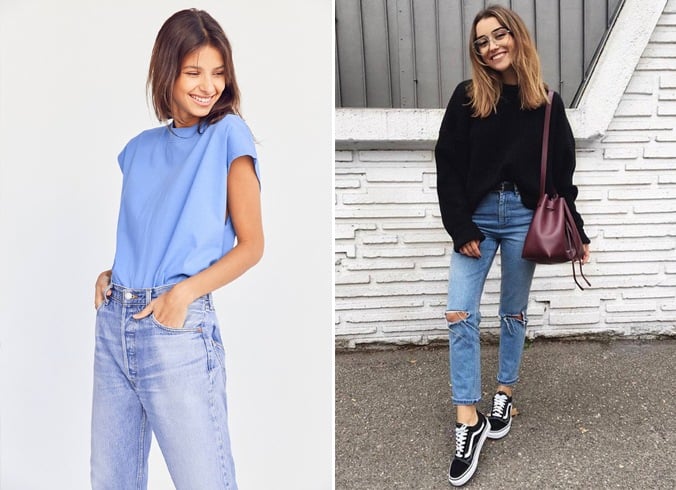 [sc:mediad]
7. Structured Blazer and Tailored Bottoms
A structured blazer can give you a corporate look in a jiffy. This piece is perfectly functional and gives your attire an instant upgrade. Look for one that hugs your body at the right places especially your shoulders and bust area. Pair it with tailored pants or pencil skirts. You can look perfect in solid toned tailored coats in gray and whites. Complete your outfit with a tote bag and open-toe pumps to create a minimalist fashion statement perfect for business meetings.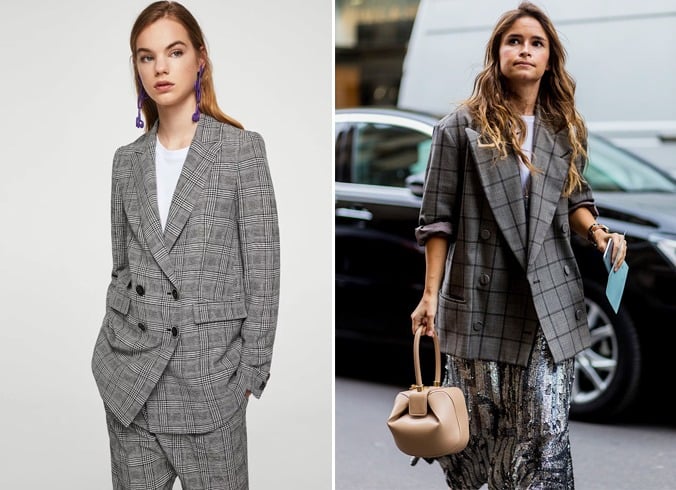 8. Trust LBD:
LBD is the best example of minimalist fashion. But for making your little black dress stand out, you have to learn a few tricks. When you think of basic ideas, LBD ends up as the most uninspired. You can pair it with sneakers for bringing out a cool vibe and adding a fresh dimension to this party outfit.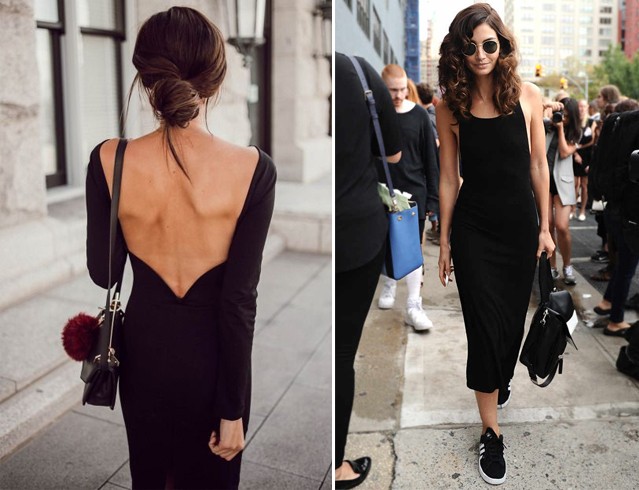 9. Leather Jackets:
We all have different personal styles but the leather jacket is a favorite with every one. This minimalist essential offers an edgy vibe to your bulky wintry looks. You can casually drape it around your shoulders or wear them over a shirt or dress. This timeless staple wear can be paired with high-waisted trousers for creating a lean line. Look out for leather jackets from minimalist clothing brands in a shiny finish to look like a rock star!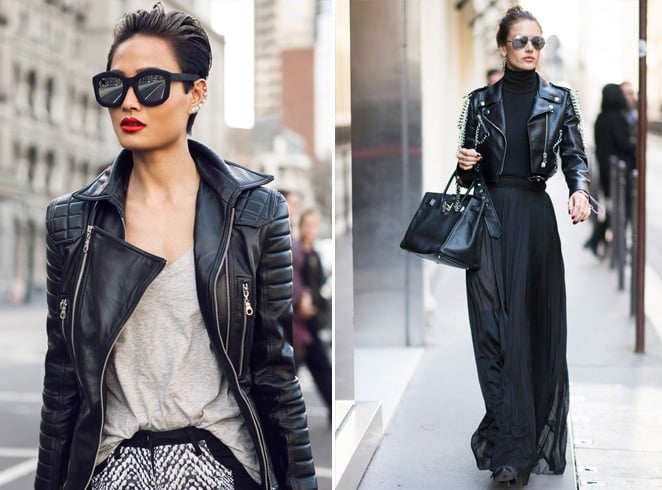 10. White-On-White:
No other hue is more crisp than white, and hence you can wear this color from head to toe. This results in giving a classy and power-packed look. You can take your whites to new heights with few minimalist style ideas. Whether you want to try a white-on-white ensemble at your cocktail party or weekend outing, it can never go wrong! Try a white ensemble with white sky-high heels to turn into a show-stopper.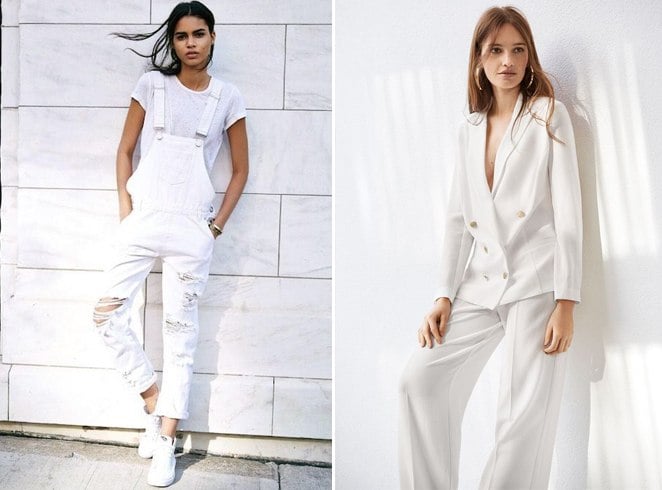 These are some of our favorite minimalist fashion styles. Which look inspired you the most? Do share your style tips below!