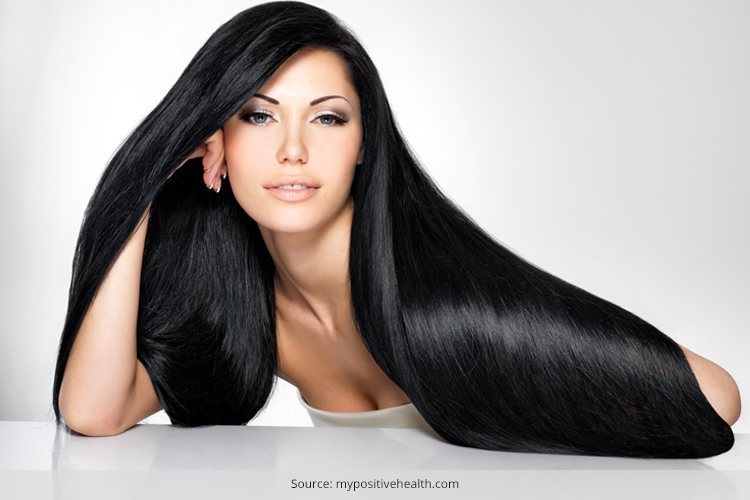 There are many experts and beauty researchers out there, telling you how to manage your hair, care for it and style it too. Sometimes the advice given by them is so weird to be true, it leaves you wondering if such natural hair maintenance tips really work or not. In Japan somewhere, a well-known celebrity is known to wash her hair with a soda based beverage- yes you read that right. She happens to be happy with the natural hair maintenance tips, finding it the best way to attain a messy tousled look to flaunt. Hearing such weird natural hair maintenance tips, which work, it leaves us wondering if there are more to where this came from or was this a joke on us! Let's take a look!
[Also Read: Biggest Hair Care Mistakes]
Weird But Best Hair Growth Tips
As you read on, you will come across some weird but best hair growth tips as well. Here are some weird hair hacks that you could use at home.
1. If you want those dreamy ponytails on your head, the ones you see on the ramps and fashion magazines and should you have very thin or less dense hair, you should invest in hair clips. When you add a hair clip to the pony tail and right in the middle, it creates plenty of volume. This concept is a tried and tested one, which doesn't let the pony tail look sad and dull. What you need to do is to section the pony into top and bottom parts. Use a small clip in the mid section of the bottom part, allowing the top to hang over the bottom- dreamy mega volume ponytail is yours to flaunt!
2. Have you recently got blonde or bronde or very light brown streaks done to your hair? You need some ketchup dearie! No we aren't treating you to junk food, and that is not why we are offering you tomato ketchup. Ketchup is the best way to maintain the sheen and shine of light highlights or streaks on your hair. Color mishaps are avoided, fading happens slower and when ketchup is applied and left for twenty minutes on the hair, it helps rejuvenate the streaks and highlights too. Wash it off in twenty minutes and check how lovely the hair looks!
3. Bored of the hair colour you have or probably don't want to flaunt the naturally ombre shaded tresses, you need a little liquid dish soap for company. Weird and wacky it sounds right, however this is a tried and tested way to get done away with unwanted hair color from the hair. Give your hair a good rinse for a minute or two and the color would lighten and fade away. So the next time if you have darkened the streaks a little too much, you know what to do right- liquid soap!
4. Lemons save the day when using Hair-Care Tips for natural highlights is spoken about. This is because the natural bleaching properties in lemon comes into play, and helps tone down the highlights or streaks you have. All you have to do is to apply the juice of a lemon on the shaded part of the hair and sit for ten minutes under the sun. Wash it off under running cold water later. Do this for five days regularly and watch how the tone gets lighter.
[Also Read: Honey, Egg, Coconut Oil Hair Mask]
5. If you want natural waves and bounce for your hair, tie your hair into braids. The next step would be to use a flat iron and to iron the braids out. The concept is similar to pancaking, this time though it is your hair and a flat iron. Flat iron the braids one at a time with a little more heat to use than the usual, and unbraid them. You now have natural bouncy curls for a very long time to enjoy.
[sc:mediad]
6. Did you know if you use two sachets of any artificial sweetener to mix into the hair color you would be shading your tresses with, your scalp would be kept safe and protected from the onslaught of ammonia and other possible chemicals in the hair color?
7. One of the best but very weird best hair growth tips for women with greasy hair would be to use a sprinkle of baby powder on the hair. This would help absorb the excess oil and keep the scalp safe from build up too.
Do let us know how did you like these weird but true hair care hacks and tips? In the coming future we would like to do a post on How to Get Healthy Hair using weird ingredients from the world over- what say?