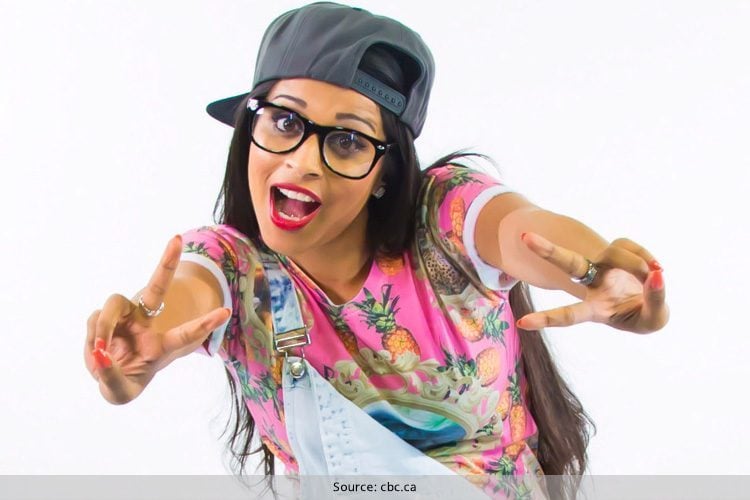 Year 2015 was all about women power, specially our girls making feats worldwide. You are already aware of Sania Mirza and Priyanka Chopra's international achievements, but have you made yourself familiar of Superwoman Lilly Singh. If the superwoman Lilly doesn't ring a bell, you better come down the treehouse you have been living in all this while.
Lilly Singh – Superwoman
Ranking 8th on the Forbes list of the most highly paid YouTubers worldwide, Lilly Saini Singh is an Indo Canadian YouTube video maker or Vlogger. Apart from enjoying her fame as a comedian, Lilly also acts as a motivational speaker.
The 28 year old YouTube star Lilly Singh celebrates her birthday on September 26 every year. This young Vlogger came out with the idea of starting her YouTube channel way back in 2010. Those were the days Superwoman Lilly was fighting depression and trying to find a way to express herself. The reason for her depression, well, she herself doesn't know. To quote Superwoman's interview with People magazine, "I didn't have goals. I didn't feel like eating. I was upset for absolutely no reason, I told myself, you have a choice: Either continue feeling this way or do something to change your life." When asked how she fought depression, she says – "People ask how I got out of my depression, and I don't know. Something in my brain just switched."
As Lilly Singh's family is from Punjab, India, her videos emphatically bring out the rooted connection she shares with her culture. Her video series, 'My Parent's react…' essays the stereotypes associated with brown parents, and to a large extent we can't help but agree to the caricatures she draws. Parallel to video making, Lilly Singh has also completed her university education and boasts a degree in Psychology.
This is a picture of Lilly Singh in her signature get up while enacting her mother.
This is how she gets dressed up to portray her father, Manjeet Sigh, Sector 17, Chandigarh:
And here are her real parents who are the farthest personalities to the cartoony sketches she draws of them:
You can reach Superwoman videos in YouTube, she goes by the same username styled as II Superwoman II. The nomenclature of the channel was inspired by an 'S' shaped ring that she possessed since childhood. Some of her best videos are "Girls On Their Periods", "Types of Kids at School", "How Girls Get Ready", and "My Parents Reacting to.. series". Lilly has also collaborated with other famous YouTubers like Miranda Sings for one of her videos. Occasionally, famous celebrities like Shah Rukh Khan, Madhuri Dixit, Ariana Grande, and Selena Gomez also play cameo in these popular Videos of Superwoman. Heavily visited and having gained all the popularity, Superwoman's Youtube Channel was listed at number 39 on the list of  New Media Rockstars Top 100 Channels.
[Also Read: Who Made It And Didn't On The Forbes Top 100!]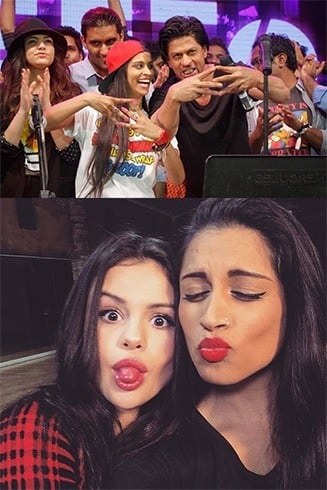 You may also visit her website, Unicorn Island, to know more about her and her tours. Yes, she also goes for worldwide tours and has already performed in countries like China, Singapore, United Kingdom, Australia, and Saudi Arabia. Superwoman had collaborated with Humble The Poet and released her song titled "#LEH" last year.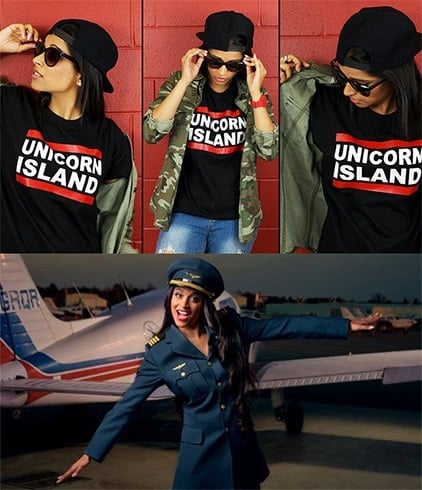 And wait, there is more. Lilly Singh has also sung for and played herself in a number of movies. A few of Superwoman movies are Gulaab Gang, Dr. Cabbie, Giving Back Glam, The Tube's Hautest and Lana Steele: Makeup Spy. She has been recognized for her distinguished talent and bagged the Streamy Awards and MTV Fandom Awards in the year 2015.
Speaking about Superwoman Lilly's style, she is nothing like the other famous YouTubers. She doesn't wear multiple layers of make up on her brown skin nor does she make 'How to.." videos on make-up and fashion. She likes to call herself a tomboy, and apart from the lustrous envy inspiring black manes, Superwoman's style is totally spontaneous and lazy. Most of the time she is seen in a casual Tee-shirt paired up with a pair of comfortable denims or track pants. A few of Superwoman's Videos also show her love for baseball hats.
Let's have a look at few of her outfits and see if her style resonate with our idea of fashion.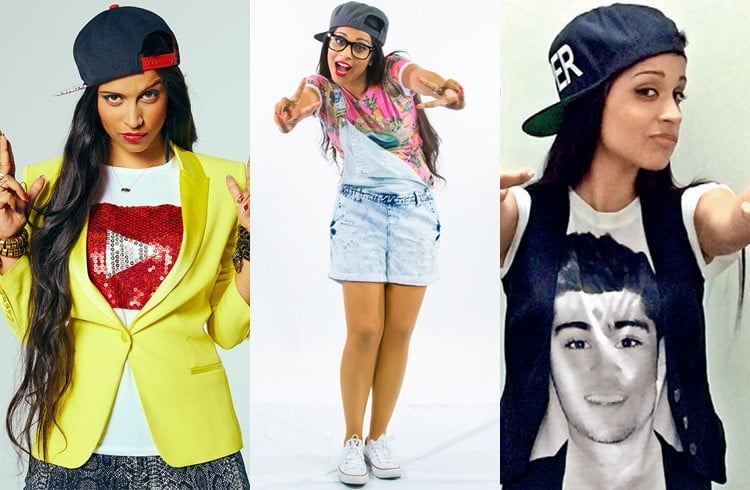 Told ya, the girl has a love for hats. Now here is Superwoman in her suddh desi avatar –
And this is how Superwoman Lilly Singh gets all dolled up for the red carpet –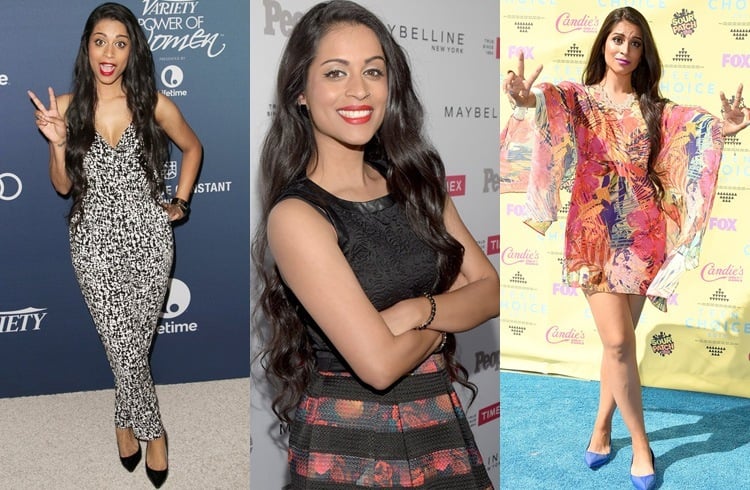 Well, quite a distinguished style she has, isn't it! It is not that she doesn't wear any make-up but you will hardly see Superwoman Lilly Singh hiding behind tons of foundation. She loves to keep it real. Are you not inspired by her life and style already?