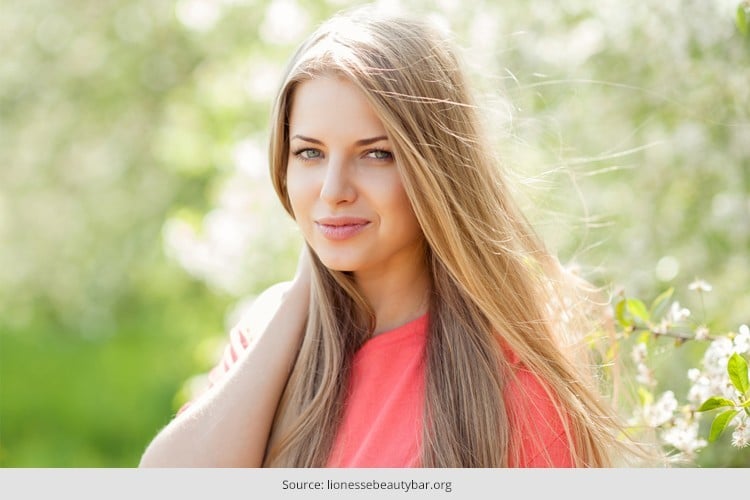 Summers are here, and it is a toughie to look this gorgeous everyday. Let's face facts. Summer months are the harshest on our skin and wearing makeup makes us sweat too. But we have already spoken about how to wear waterproof makeup sometime back, which wouldn't peel off the makeup you wear. So now, we would like to focus on the natural summer makeup look, which would help you steal the show wherever you go, without looking like a burnt orange peel when out in the sun. If you would like to learn more about the various natural summer makeup looks to flaunt, here is a chance for you, right now.
Sassy Natural And Simple Makeup Do You Could Wear To Work Or College
Keeping in mind the corporate climes and the college dictum on makeup use, here are five natural and simple makeup do that you could wear, without having eyebrows raised.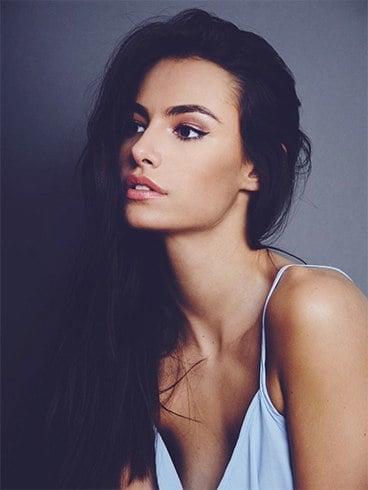 1. Peach Lips
Warm colors look very harsh in the sun, which is why we wouldn't advise wearing bright and glaring colors such as dark browns and reds for the daytime affair. What we would look at for the lips would be neutral to peach toned lip shades. These are tones that would match the Indian skin well and of course wouldn't raise an eyebrow too. Keep the shades closest to matte tones, but if you have to wear lip balm for dry lips, first apply the balm and then the lip shade.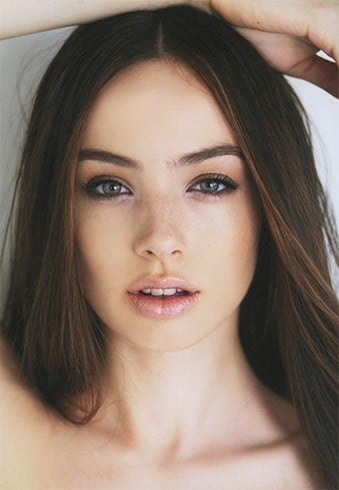 2. Neutral Shaded Lids
For the eyes, we would look at neutral shaded tones and peach highlights. Begin by applying a shade of peach to the apex or the arch of the brow bone. Once that is done, use a shade closest to the color of your skin and then apply a neutral brown shade as an eyelid wash. Next you would use a light matte brown or caramel shade from the crease to the outer corner of the eye, and then a lighter shade of the brown from the inner corner of the eye to the mid section. Blend the tones well and rim the lids with one stroke of kohl.
[Also Read: How To Apply White Kajal Like A Pro]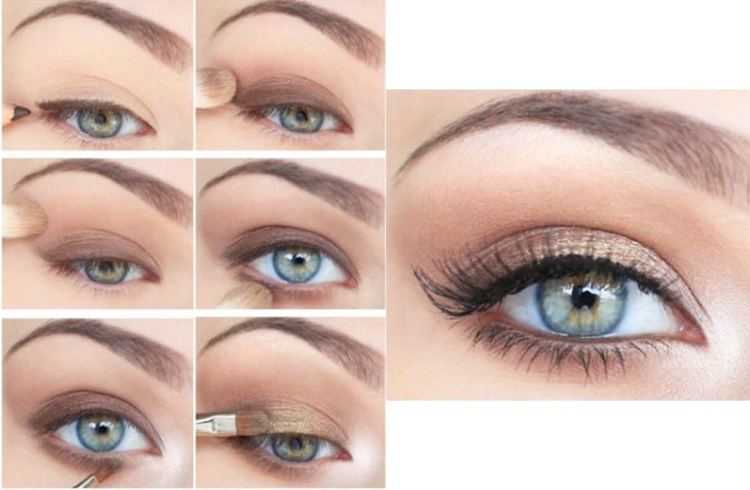 3. Invisible Mascara To The Rescue
Black mascara is okay to use, only if you use just one stroke. However, if your lashes are long and dark, we would suggest using two strokes of invisible mascara. Go ahead and flaunt the twiggy look if need be, since it gels well with the natural makeup look you plan to flaunt.
[sc:mediad]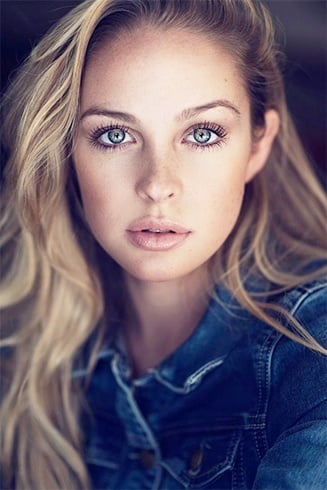 4. Soft Brown Smokey Eyes
For the eyes to look fabulous at a daytime client meet or a college function, you could go ahead and do the smokey eye look without going over-the-top. Just ensure that the eye shadow you use is two shades darker than your skin tone- deeper chocolate browns from the crease of the eye lids to the outer and the inner section of the eyes, with yellow shadow as a highlighter is a must. Use dark kohl for the upper and lower lids to flaunt.
[Also Read: How To Wear Makeup]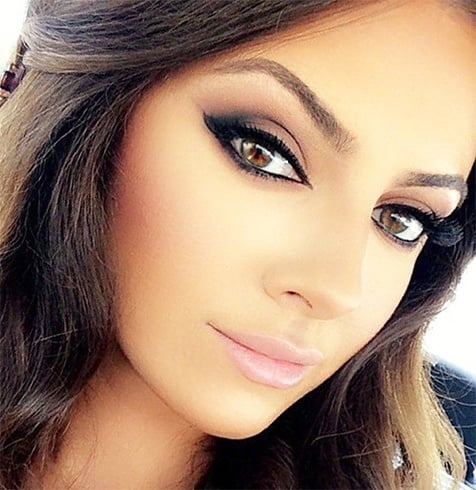 5. Blushed And Bronzed Cheeks
You would have to decide what looks healthiest on your cheeks- blush or bronze? If you are very fair toned, it would be wise to use pink to peach blush- only one stroke from the cheekbones to the temple of the head. If you are medium to olive skin, you could mix a dab of bronze with a dab of blush and make the cheeks flushed. For darker skin tones, it would be wise to use a shade of light brown or bronzer; helps with a healthy flushed look.
[Also Read: Right Primers For Oily Skin]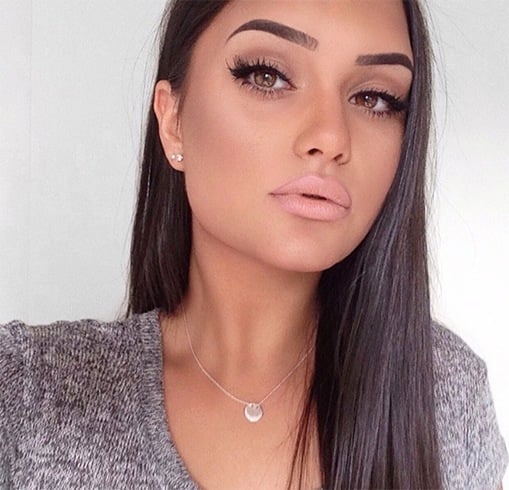 Here were the five intense ways on how to do makeup in summer and to flaunt that natural look makeup in summer too. We would like you to coordinate these looks one at a time and keeping in mind the chic summer wedding dresses, office wear and college wear you would be dressing up in. If you have more ideas on a simple makeup do for the summers, do write in with your comments or suggestions!