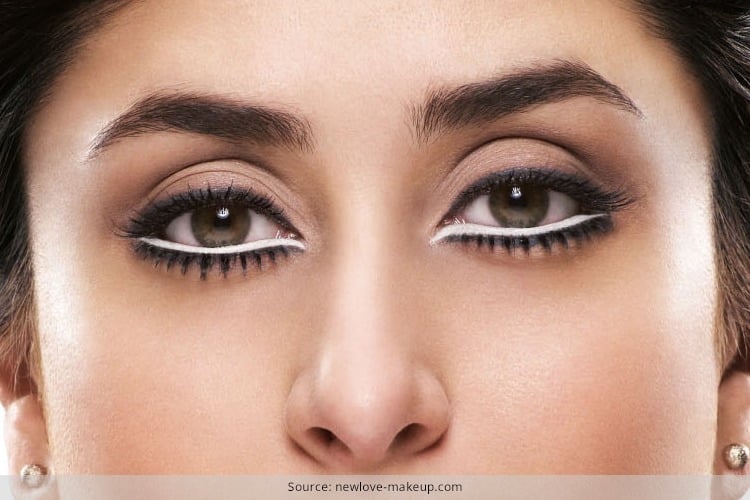 Not many of us are blessed with big eyes. Who doesn't love big, dark and bright eyes? We all do, but though we may not be born with them, we can easily use a simple makeup trick which will really make our eyes pop up. In this article, you will learn how to apply white kajal and make your eyes pop out.
[Also Read: Going About Applying White Makeup]
Let's Read On To Know More Tricks On How To Apply White Kajal
White eyeliner and white kajal can really work wonders for small eyes.
First, Choose Your Kajal
Unless you were living under the rock, you will know that the white kajal trend has been pretty prevalent. There are so many white kajal brands that are available in the market that it becomes difficult to actually choose one. But Lakme Eyeconic Kajal is one such which is the best kajal for eyes. Besides the boring, old black kajal, Lakme's Eyeconic range has six other colours which can give you mesmerizing looks which transform from day to night. It is waterproof and smudge proof and pretty easy to wash off after application.
Cost: Rs. 250.
Take a look at this look by a fashion blogger:
Now, Let's Learn To Use White Eyeliner And Kajal:
Make Your EYES Look BIGGER
One of the biggest uses of white kajal is to extend the waterline of your eyes and make it look a lot bigger than it really is. If you have small eyes, this can be quite the savior. Gently draw on the waterline of your eyes-above and below to make the whites of your eyes look bigger. On the other hand, if you already have bigger eyes, refrain from using the white eyeliner or kajal because it will make your eyes look saggy and droopy.
[sc:mediad]
Use It Like Normal Eyeliner
Just because it is white in colour, does not mean that you shouldn't be using it like one! Use the white eyeliner to enhance the eyeballs and make them look a lot bigger. This is also a favourite with people who have slightly oriental eyes because applying on the inner lash line makes your eyes look a lot bigger. You can also make your eyes look very dramatic if you reshape your eyeliner with white eyeliner. But here is a word of caution, white eyeliner is very difficult to blend and unless you are an expert, do not attempt it because in the end, it may end up looking very jarring. Use white eyeliner or kajal with a lot of caution.
This is how multiple swipes of the Lakme Kajal will look like:
[Also Read: Top 5 Lakme Products]
Form Colour Layers On Your Lashes
This is another way of drawing your eyebrows but again, a word of caution: Only experts should try this! This is how you do it: Start with a really thick layer of kajal. Make sure that this one is twice the normal size that you usually use.
Your next layer would now be a contrasting colour and you can use either a brown eye liner or a black eye liner on top of it. This should be about half the thickness of the first white layer. This is how you create layers on the same eye. Make sure that you do not use too many colours, otherwise there are chances of it getting smudged.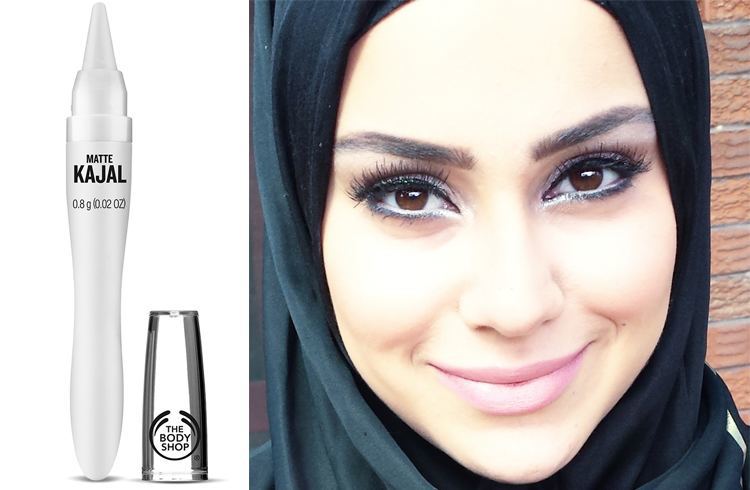 Now, get your white kajal and start drawing your eyes!