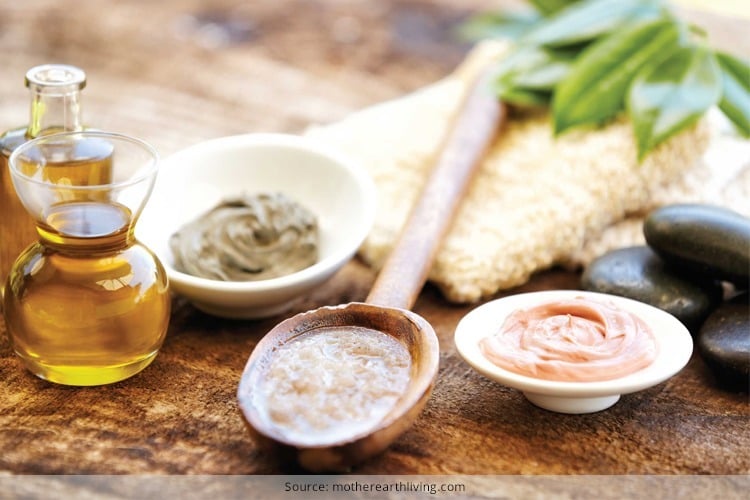 Of all the trends, DIY is the latest. Whether it is cooking dishes or creating furniture, the concept of Do-It-Yourself is becoming a rage. Making homemade beauty products is another addition to this ever-growing list.
[Also Read: Some Of The Most Gorgeous Chocolate Beauty Products]
Applying homemade cosmetics on oneself gives a sense of new high which is unique and incomparable. This way you get to know about the natural ingredients that are required and proves to be a cost-effective approach too. There is no 'middle man' involved and you get to make homemade beauty products tailor-made to your preferences and likes.
Here Are Some Awesome Organic Beauty Products. Stay Blessed And Kissed By Nature Leftovers
These organic beauty products and diy natural beauty recipes are the best way to look great and awesome.
1. Leftover of Lemon Peel
Lemon has so many culinary and random uses in a day that you will lose count. But don't you discard the lemon peel as that happens to be a wonderful skin care product.
For those of you down with pimples and skin-break outs, lemon peel is the waste remedy to preventing skin problems.
Cut the lemon into half and apply its juicy pulp on your unwashed face. After about half a minute, wash your face with cold water and dry it with towel. Since lemon juice is acidic in nature, don't let it stay for a long time on your face. You can also pursue the option of mixing the lemon pulp with a bit of water, rub it over your face and wash it off after 20 seconds.
Keep your lemon peels in your refrigerator and use it as a quick remedy for doing face wash when you are bogged down with pimples. Saw how multi-utilitarian a lemon peel is!
2. Coffee Grinds or Almond Pulp
Coffee is not only good as a stimulating beverage for your senses, it is equally so for your skin. Use the grinds of coffee beans as a natural body scrub. If you are not a coffee lover but love to make home-made almond milk, then strain the milk through a metal strainer and get almond pulp. Now just save this milk in your fridge and use it as an ingredient in a homemade scrub to soften, exfoliate and moisturize your skin well.
[Also Read: DIY Milk Beauty Products]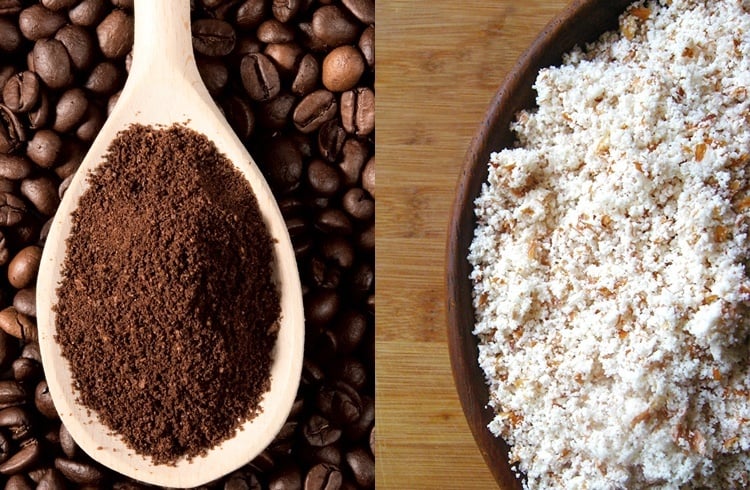 3. Avocado Peel And Leftovers
Like all fruits, we tend to throw away the peels of avocado as well. But when you do it, you are disposing off the moisturising facial mask avocado provides. Avocados have high amounts of vitamin E which protects and nourishes the skin tissues. Even the oleic acid present in it moisturises the surface layers of the skin reducing the chances of irritation or redness on skin.
Whenever you consume avocado, rub and massage the left over skin on your face. Leave it on for about 20 minutes till it hardens. Now wash your face with lukewarm water and dry it with a soft face towel.
[sc:mediad]
4. Left Over Coconut Oil
Whenever you use coconut oil for hair massage or cooking, it also serves as quick moisturizer for multiple areas of your body such as your hands, face, lips, and even as a make-up remover, hair mask conditioner, and as substitute for shaving gel.
[Also Read: Homemade Coconut Oil Lotion]
Being a natural antifungal and antibacterial, coconut oil scraps are good moisturisers for your face, especially in winters when the skin tends to become dry and chapped. You can also use coconut oil as a moisturising base for makeup.
5. Used Tea Bags
After your morning cuppa tea is over, you will naturally get rid of the tea bag as trash. But tea bags are an excellent method to reduce the appearance of dark circles under eyes and eye puffiness.
Just squeeze out excess of water from the tea bag into your tea and put the tea bag on a plate and keep it in the refrigerator. Once it cools down, take the tea bag from the fridge and rest the bag on your eyes one by one. After 15 minutes of teabag swapping on your eyes, rinse your face.
[Also Read: Aloe Vera Beauty Products]
So put your methodical brain to re-use waste products such as lemon peel, almond peel, coffee grind, tea bags and coconut oil for your routine beauty jobs. Let us know which of the homemade beauty products you used and how it helped you.