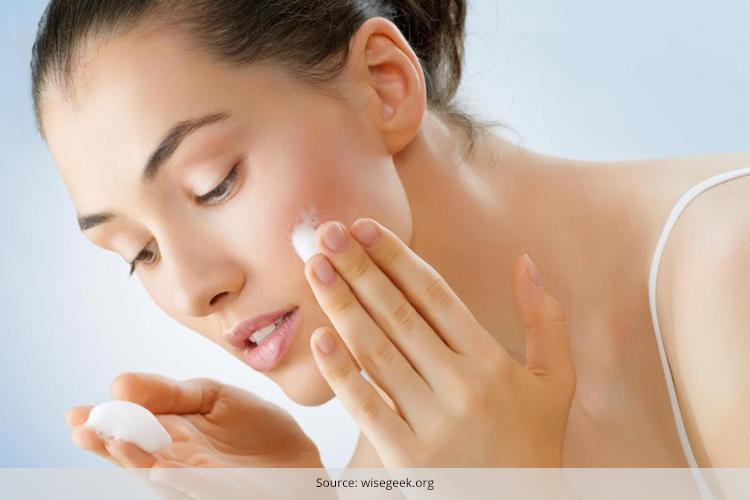 There is a huge debate going on with regard to night creams. Skincare experts seem to have contradicting views when it comes to night cream for oily skin. While some vehemently oppose the use of night cream for oily skin, citing that it will only worsen the problem of oily skin and breakouts, some others disagree and claim that using the right night cream can actually do wonders for managing and bettering oily skin.
With so much debate going on, we decided to get to the bottom of this scenario and find out which side had it right. We all know the benefit of night cream, but the question is whether it will benefit oily skin or only dry to normal skin? Well, let's find out!
How A Night Cream Works – Benefit Of Night Cream
In order to give out our verdict on whether you should or should not use night cream if you have oily skin, let us first explain how night creams work and the benefit of night cream. Most night creams contain oils and vitamins that are said to moisturize and nourish the skin. While using a cream that contains oils might seem like a counterproductive move when you have oily skin, here's what's wrong with that theory.
Not All Oils Are Bad For Your Skin
The oils that your skin produces and the oils present in night creams are not the same and should not be put under the same roof. Believe it or not, certain oils can actually be good for oily skin. Organic oils in particular mimic the sebum produced by the skin, which in time, will lead to reduced sebum production by your skin.
[Also Read: Benefits Of Grapeseed Oil]
Moisturizing Will Help Your Oily Skin In The Long Run
Moreover, a night cream will help moisturize and hydrate the skin and prevent the loss of moisture. Moisturized skin is better equipped to fight collagen breakdown and boost skin cell turnover. When your skin is moisturized, your body does not find the need to produce excess sebum. And excess sebum production on the skin can act as a breeding ground for bacteria. So keeping the skin moisturized can do wonders for oily skin.
[sc:mediad]
Our Verdict
With all these points in mind, we have to say that we do not agree with the statement that "if you have oily skin, then using night creams is a bad idea''. But we do think that it is of paramount importance to find the right night cream for oily skin to ensure that you are helping out your skin tackle the problem as opposed to adding to the problem.
Things To Look Out For When Picking A Night Cream For Oily Skin
Make sure that the night cream that you buy is non-comedogenic, that is, it will not cause blocked pores leading to breakouts.
Look for night creams that contain Salicylic acid or Biosulphur as both these ingredients help in reducing oil secretion and unclogging pores. But be warned that these ingredients can be a little harsh on the skin.
Steer clear of products that contain silicone oils and heavy emollients such as petroleum derived ingredients, mineral oil, paraffin, castor oil etc that are just too heavy for oily skin. While these ingredients may work well on retaining moisture on people with extremely dry skin, they will only serve to clog your pores and lead to an even more greasy feeling if you have oily skin.
[Also Read: Night Beauty Essentials You can Consider Adopting]
Opt for night creams with light plant oil emollients such as grapeseed oil, olive oil, avocado oil, coconut oil, and tea tree oil. These emollients are readily absorbed by the skin and do not clog the pores. Furthermore, they contain anti-fungal, anti-bacterial, as well as anti-inflammatory properties, making them a great anti-aging night cream for oily skin.
If you are looking for a natural night cream for oily skin, look no further than Jojoba oil. Jojoba oil is great at aping your skin's natural sebum. It helps restore pH balance to the skin, works at unclogging the pores and smoothens out and softens the skin.
We hope you found this article useful in your search for the right night cream for your oily skin type!