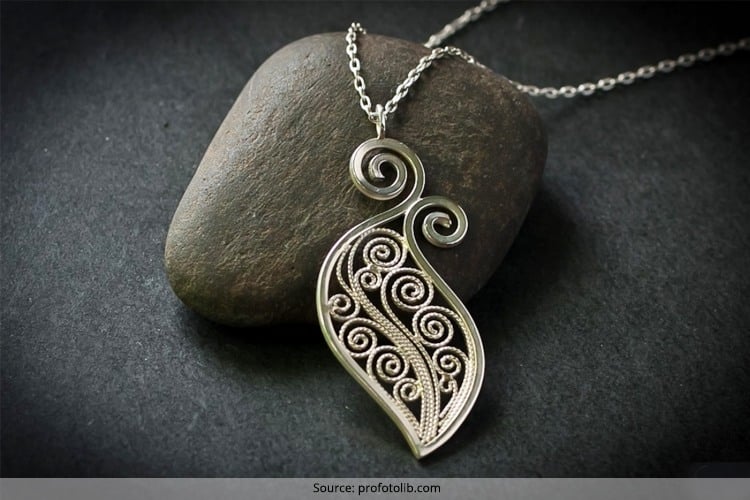 You know there are couple of days when one wants to wear something that is light, skin-friendly and yet manages to steal the show. Especially during sunny days when cool breeze is kissing your cheeks and hair locks are falling over your face in a friendly manner.
[Also Read: Antique Silver Ring Designs]
Now imagine you are getting to experience all this dressed in handmade silver jewelry. Doesn't this remind you of Yash Chopra films where you get to see silver jewelry on actresses amidst Swiss mountains, tulip fields and romantic melodies?
What's It Like To Experience Silver Jewelry?
It is pure sublime bliss that actually grows on you. Silver is a metal that has indeed come a long way right from food colouring (called vark) to silver coins, ornamentation and stones.
Getting Into The Skin Of Silver Jewelry
Silverware is traditionally made of sterling silver which is the standard silver that has 92.5% silver and 7.5% copper. This makes the jewelry not just elegant but durable too. That's because 100% pure silver being soft in nature is prone to damage. To give silver a darker finish, rhodium is often applied.
In fact, silver on account of its flexibility can be used to make a variety of ornaments, vases, silverware, even armor and other artistic items.
[sc:mediad]
Silver Jewelry In Many Facets
Don't mistake silver jewelry to be of lesser value just because it is less expensive than gold. In fact, it comes in a variety of textures and styles and looks superb when you wear it with the right mix of fabrics and colours.
[Also Read: Geometric Jewelry]
Silver suits all age groups and tastes. Whether it is silver rings, earrings or charm bracelets and anklets, silver is a rage among the young population. Why leave the oldies out? They feel comfortable wearing silver broaches, vintage rings and pendants. So there is Indian silver jewelry and silver jewelry to pamper the women no end.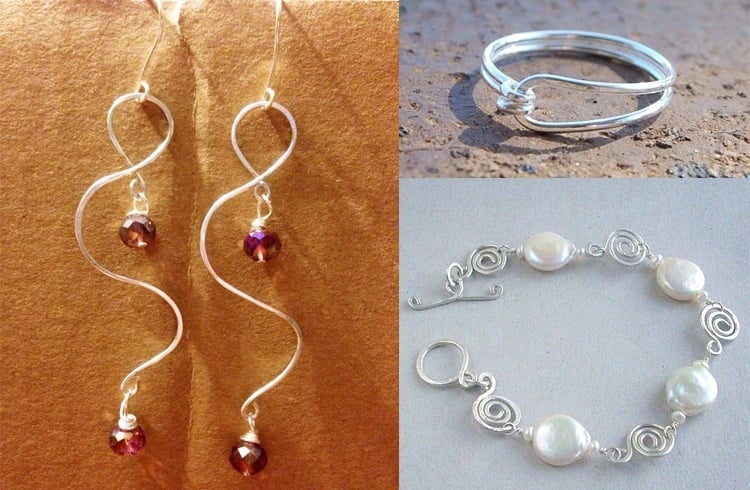 The Adaptive Nature Of Silver Jewelry
Is there any jewelry which is adaptive to the changing fashion? Undoubtedly, it is silver. From the classic to the sophisticated, trendy silver jewelry is pretty popular amongst the informed audience.
You can wear designer silver jewelry at all times of the day and for any occasion. In fact, the sparkling appearance of Indian silver jewelry goes miles ahead in enhancing just about any outfit, whether it is Indian, or Western.
You will be surprised to know that silver has the capability to match more with many clothing items rather than gold or black. Shades of white and grey particularly look fabulous and glowing with trendy silver jewelry.
[Also Read: Vintage Sterling Silver Charm Bracelets]
When it comes to an evening function or get together, you can consider wearing large cocktail rings, a bracelet or drop earrings to lift the party spirits.
Silver Jewelry For Gifting
Be it any occasion, such as birthdays or holidays, silver jewelry for women is the ideal gift for them.
If you want to show a bit of your thoughtfulness, you can go ahead and get a silver ornament engraved with the name of the recipient. You can also go ahead and get inset items done up such as crystals and precious stones. This will make the handmade silver jewelry look all the more unique and customised.
Filigree – A Form of Silver Jewelry
Filigree and Indian silver jewelry have a deep connection. Being an ancient handcrafted technique, filigree involves twisted threads of silver that are soldered together. What evolves is a piece of jewelry.
From broaches to crosses and earrings, filigree jewelry is as much promising as handmade silver jewelry.
[Also Read: How to Clean and Maintain Silver Jewellery]
Looking After Silver Jewelry
Know for a fact that silver gets tarnished as it reacts with sulphides in the air. But no need to feel sad and morose as it further gives a distinguished look to the silver ornament.
But yes to keep the silver jewelry in good condition, you need to use a silver dip or keep polishing it on a regular basis and dust it with a soft linen cloth.
With so many good things about silver, why not give designer silver jewelry a try. Let us know your favourite silver ornament that you would love to wear.