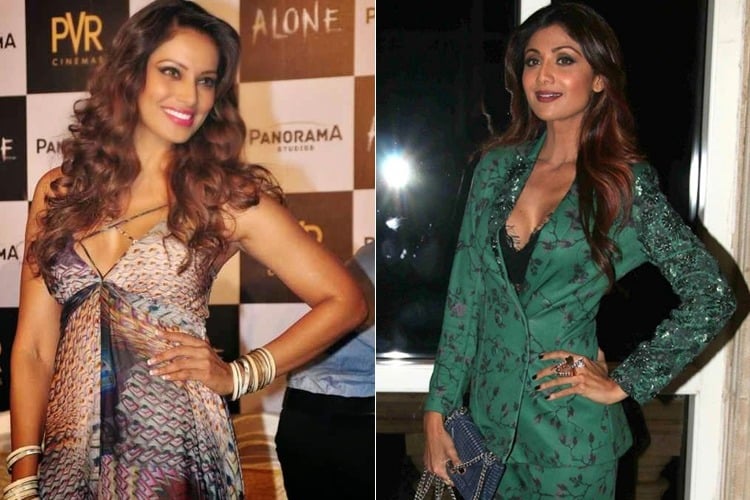 The very thought of wearing low V necks and that to in India can send some of us into the hiding. Mention V necks and one thinks there would be too much cleavage and skin show, which can either raise too many eyebrows or term you lose. But that isn't the case with our Bollywood divas. Yes, they do have their own stylists, but we can always learn how to wear low plunging lines, chic necklines designs, deep necklines and make fashion statements too, without going OTT or looking vulgar at the same time. Here are a couple of tips for you to wear low V necks and grace the parties in them!
How To Wear Low Necklines
1. Urmila Matondkar
At a recent gathering, Bollywood diva Urmila Matondkar was spotted in a chic chunky white anarkali suit, holding a clutch and with long dangling crusty earrings. What stole the show was the neckline of the suit, which was a low V but not too showy as well. Lesson to learn from this piece is that when you distract the eyes towards your accessories, no one would be bothered about the low V. Over here, the clutch and the earrings caught our fancy, along with the heavily embellished karigari work on the bust line and the flare of the suit.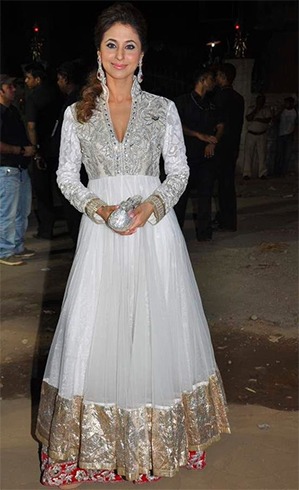 2. Anushka Sharma
The pretty and vivacious Bollywood star, Anushka Sharma was all dolled up in a handloom multi colored anarkali, sporting a low V neck at a superstars wedding. The reception look was ethnic and elegant, which is what the media reported, and not a word about the low V neck worn by the diva. This is because, she draped the dupatta very wisely to distract the eyes and to flaunt her chic shoes and hairdo.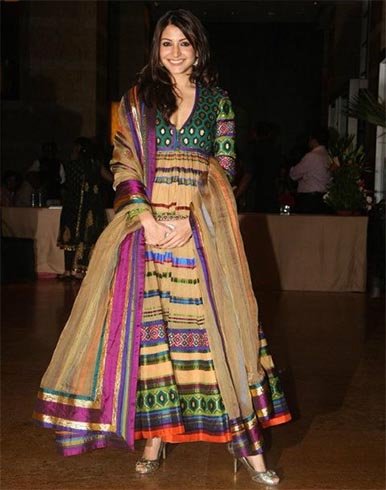 3. Pooja Batra
Former beauty queen and Bollywood diva, Pooja Batra at a red carpet saga wore a sheer all black number. The low V neck was hardly noticed, simply because she knew how to make distractions happen. From tussled hair to smokey sultry eye makeup, our attention was captured not at the bust line but other places for sure. To add a little charm, she wore a thin neck-piece which worked as being there but still not there.
[sc:mediad]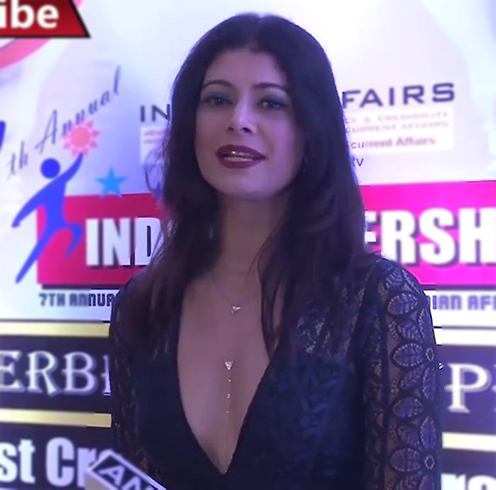 4. Malaika Arora
Sultry siren and item babe of the Bollywood screen, the very sensual Malaika Arora stunned us all in a social gathering wearing a chunky jacket over a bikini bra top, unraveling a deep low V neck show. But what kept us distracted would be the large gold dangling earrings and her sultry eye makeup. Perfect distractions made to keep the cleavage talk out.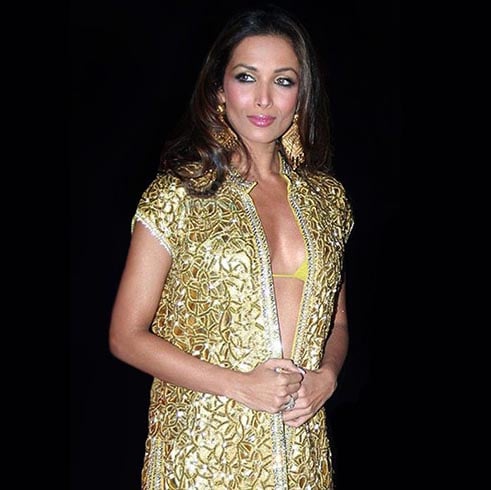 5. Sridevi
Elegant as ever and the evergreen beauty of Bollywood we know off, Sridevi in a satin silk green number makes the PYTs of the new-age Bollywood run for their money. With a sophisticated vintage look and a chic clutch in hand, the V neck accessorized with a beaded chunky charm made a superb fashion statement.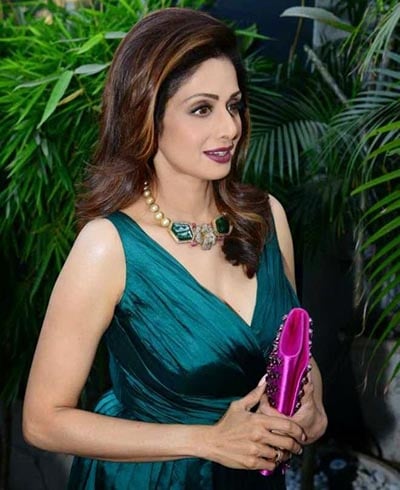 6. Lisa Haydon
Want to distract the eyes from the cleavage line, you then have to show more leg. And that is what Lisa Haydon gracefully did for a red carpet event organized recently. What further stole the show was the backless aspect of the evening gown and the black bag she carried, with her poker straight hair falling across her shoulders. No eyebrows raised here!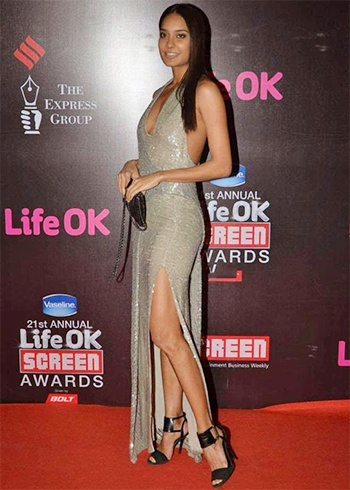 7. Shilpa Shetty
At the AsiaSpa India Awards 2016 Red Carpet awards, Bollywood diva Shilpa Shetty sizzled her way through in a printed pant suit ensemble, with a low V neck. Attention diversions created were on the shoulders and the accessories on the fingers, which made the oomph factor rise.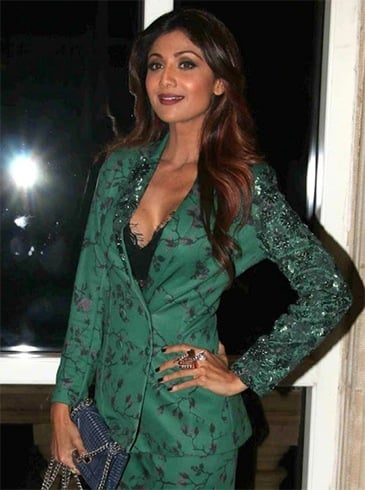 So here were seven Bollywood babes that rocked the scene in low V necks, which didn't look vulgar at all. For some more inspiration, take a look at our previous posts on low V neck rules, where we have spoken about what to accessories V necks with, what to do for low necklines, how to wear low necklines and more!
Images Source: pinterest.com