I think handbags could be either a great divider or uniter. I'm on the uniter side ~Hillary Clinton
Do you always end up with last minute rush for buying your mother a present on Mother's Day? A last minute rush may put you in sheer confusion for what gift to buy to make it even better than the last year.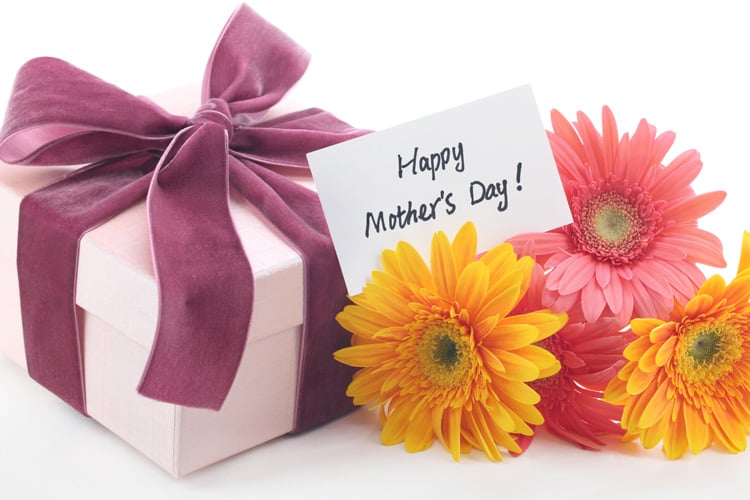 In a bid to appease the most important woman in your life and dealing with the last moment insurmountable pressure, you may sometimes grab something that is of no use to your mother.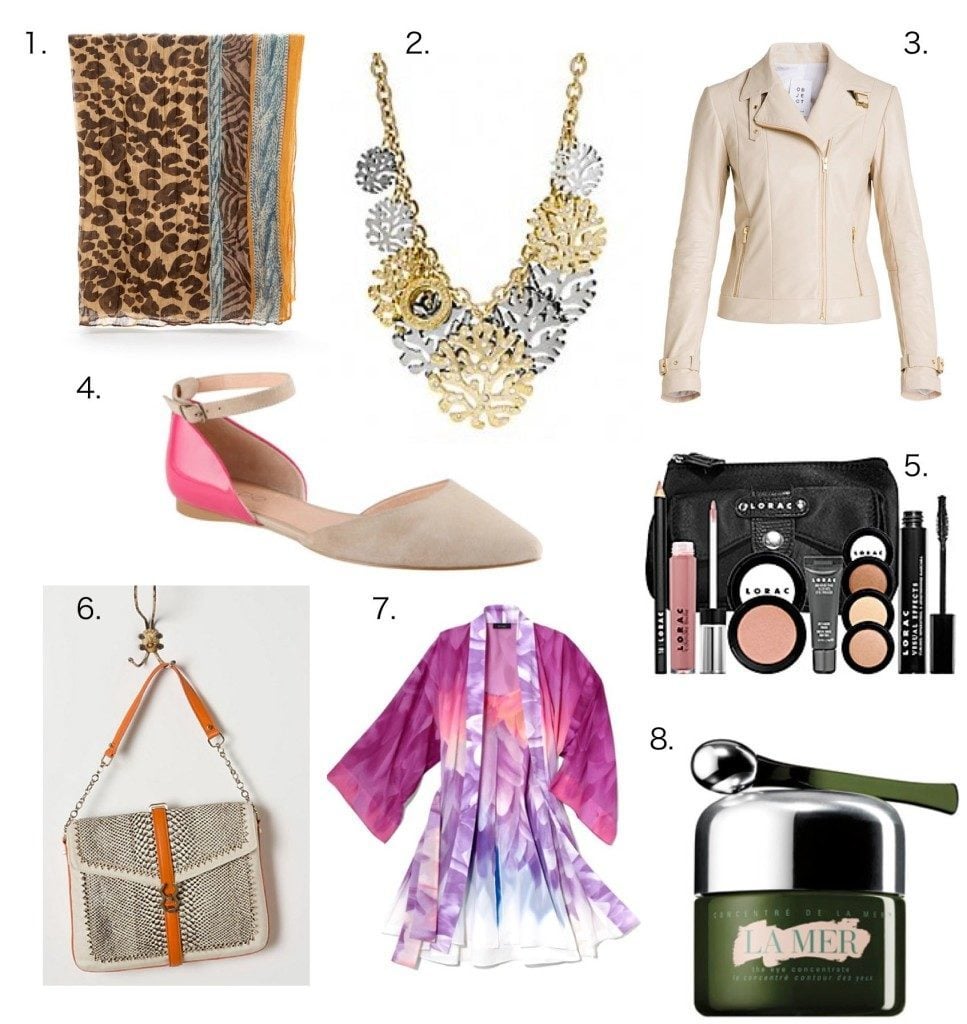 For say, you may find online stores to be the easiest way to get something for Mother's Day. You browse through catalogs and pick up something luxurious like an eye make-up set from M.A.C, which is indeed a great piece of gift but your mother may not be used to such stuff.
Gifts are always meant to surprise her. Go for something Universal, which is a true friend of every woman – handbags! Yes, handbags for Mother's Day is indeed a test-proven idea.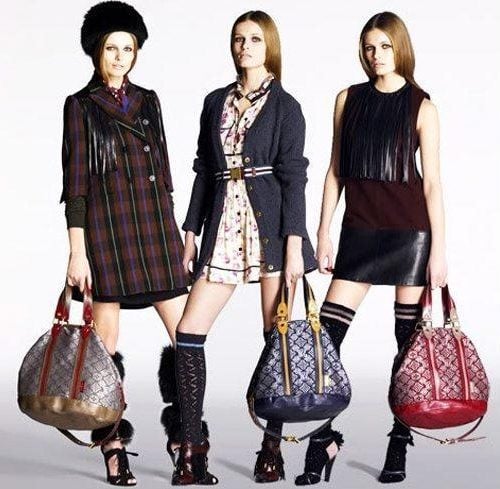 No matter whether you mom is working or simply a house wife, she definitely needs this kind of accessory whenever she steps out. You can never go wrong with a great piece of handbag from a reputed brand to surprise your mom this Sunday.
You cannot be sluggish in the gift giving department for Mother's Day. Moreover, you should plan for a dinner or outing to celebrate the woman of your life. Meanwhile, we can help you in the gifting department.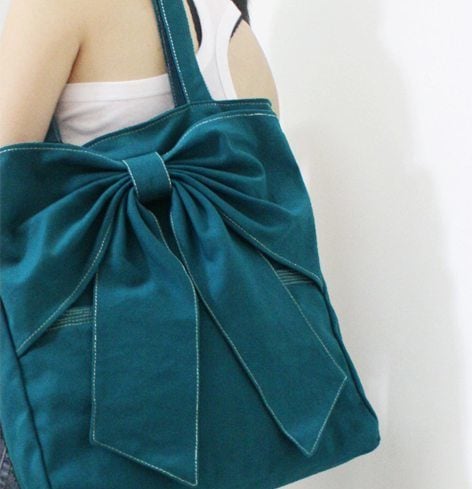 Handbags always give a strong fashion statement and enhances the overall personality. The It-bag has become phenomenal in the past few years.
We give you top 10 luxury It-handbags, which may be a great gifting idea this Mother's Day. Have a look!
Dior's Lady Dior Handbag:
What can be more elegant than gifting your mom a bag, which was favorite of Princess Diana? The Lady Dior Bag is synonymous to royalty and luxury.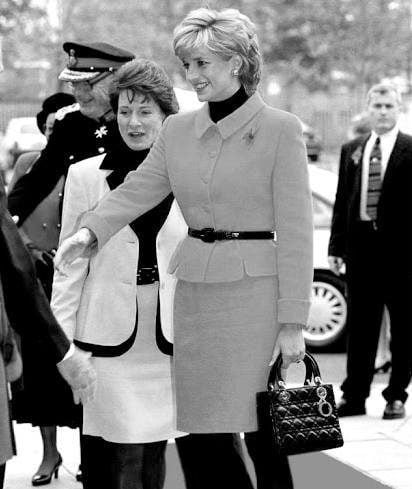 Not much more classically feminine compared to the Lady Dior line by Christian Dior. Lady Dior Handbag was named from its legend with Princess Diana in 1995.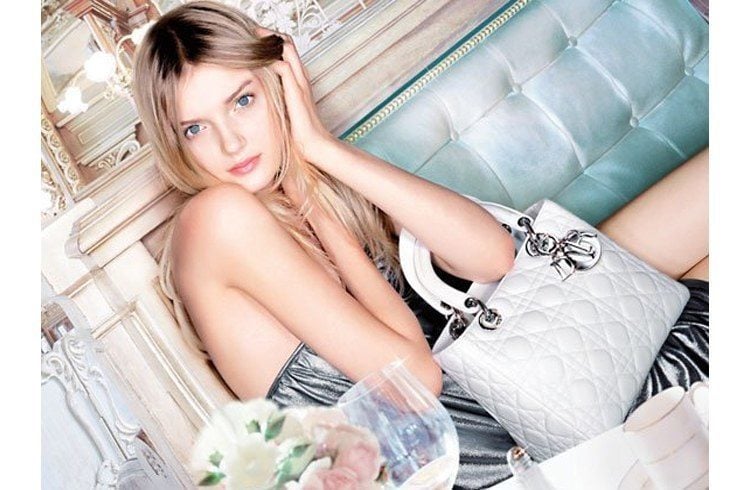 The glossy patent lambskin and special Cannage pattern is a celebration of Dior values. This is indeed going to be a big surprise for moms, both working and homemakers.
Louis Vuitton Speedy 30:
When we are talking about luxury bags, how can we just ignore Louis Vuitton, one of the oldest brands in luxury handbags. The monogram canvas was designed by Louis ' son Georges.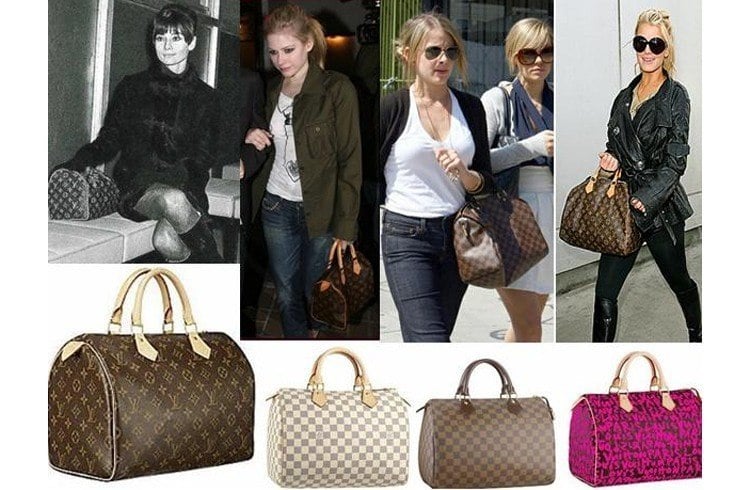 The Louis Vuitton Speedy 30 is now a rage among celebs across the world. The Speedy is ultra classic and you can go for the all-time favorite dark brown shade.
If your mom is a fashionista then this is certainly a great gift for her which is always in fashion.
Versace Metallic Monogram Bag:
If your mom goes gaga over brands then Versace is another die-for brand to be considered. This can be the best accessory in her closet, which she can flaunt before her elite circle of friends in her kitty party.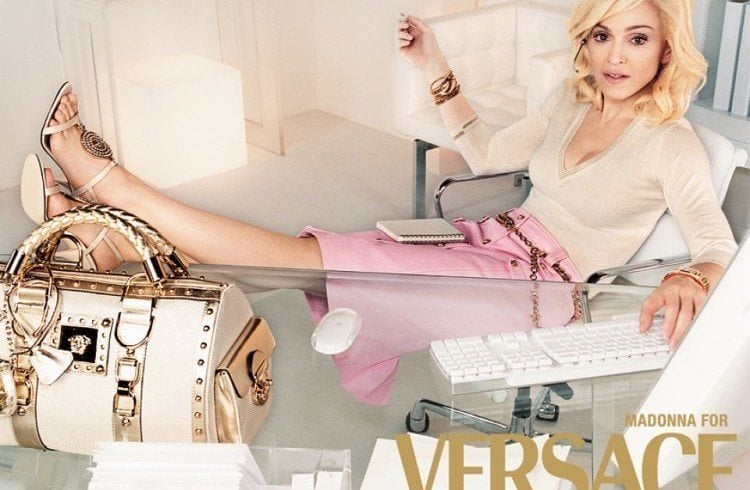 This handbag is made up soft silk and link chains along-with the brand name engraved on it
Mulberry Shimmy Tote:
This piece is one of the most beautiful designs of the brand. Since summer is in, you must be planning a vacation to any beach city to beat the heat. This tote bag can be indeed a great gift complementing the moment and mood.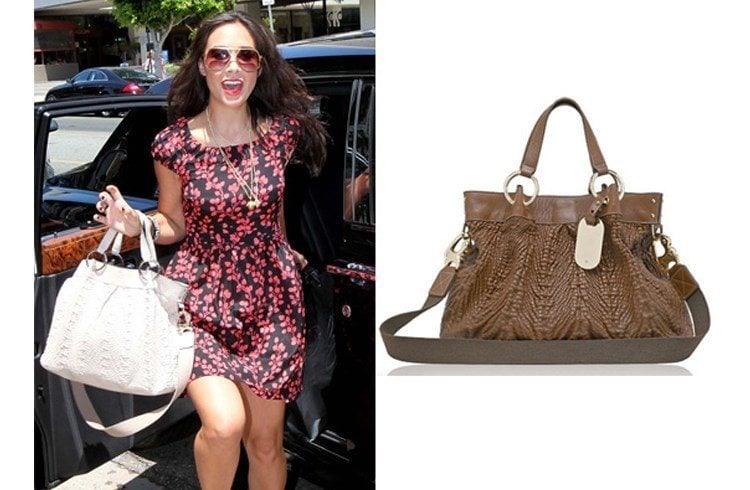 The smooth leather body and beautiful straps adds glamor increasing the functionality of the bag.
Marc Jacobs Stam Bag:
The Stam, named after Canadian supermodel Jessica Stam, is a young name in the market, but its popularity went viral once it was sold online.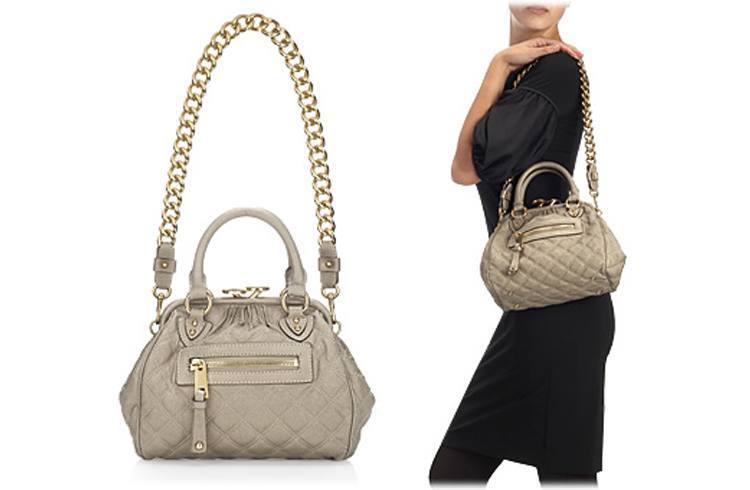 Marc Jacobs, an acclaimed fashion designer has designed this bag for woman of all ages and all walks of life. He is today counted among the top elite handbag designers.
The detachable gold chain adds glitter to the bag.
Chloé Paddington:
When almost every bag manufacturing company introduced their paddington bags in 2005, Chloe stole the show as it sold around 376 bags in just 36 hours and had 700 customers in waiting.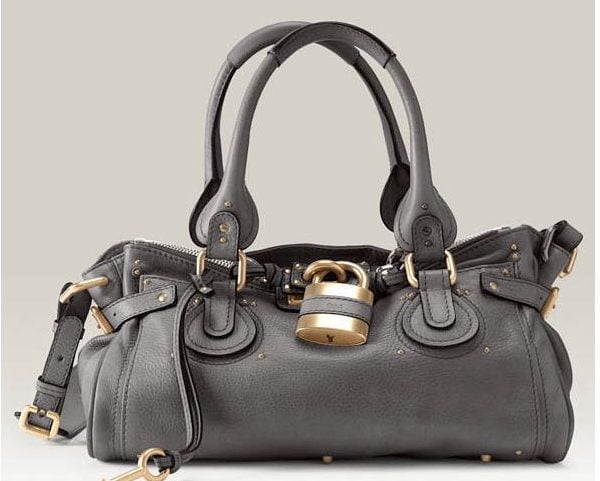 The tan brown is a huge hit among the A-listers across the world. The major highlight of the bag is the huge padlock.
Fendi Spy:
This is perhaps the most overplayed of all it-bags. It became an instant hit as soon as it was launched. The spy went from a luxury level to the regular one in following months. Its sophisticated design can melt any woman's heart.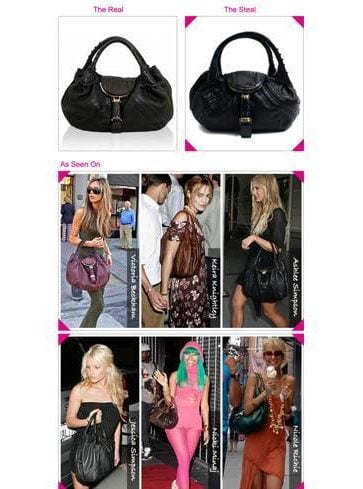 If your mom is a working lady, she would surely love to carry her stuff in style in this handbag.
Prada Quilted Nylon Satchel:
After pampering the elite ladies with classic stone clutches for ages, Prada now offers another winner from their creation.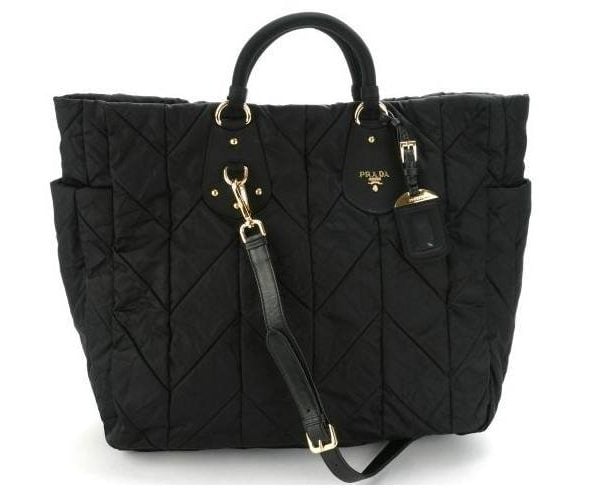 This bag is a perfect combination of beauty and space and can be gracefully carried anywhere, from work place to shopping complex and movies.
The quilted leather nylon bag complements women even in their 50s and beyond that.
[sc:mediad]
Chanel 2.55:
Chanel is another luxury brand, offering you a classic range of handbags and clutches. The all-time popular 2.55 was introduced in 1955, when Chanel was tired of the traditional designs.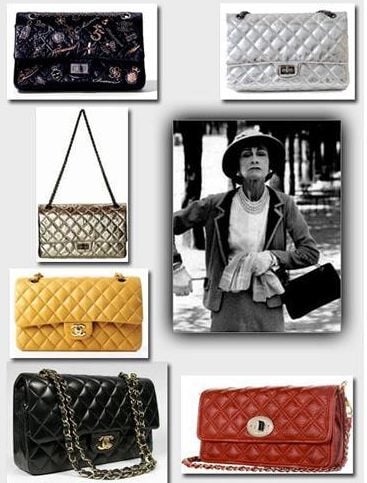 She got the concept of straps from the military bags carried by soldiers and immediately this design went viral in Paris and eventually worldwide.
Gucci Jackie O Bag:
This design was launched in late 50s and soon became a classic cult with a signature push lock closure and round edges. the shiny hardware buckle is the major highlight.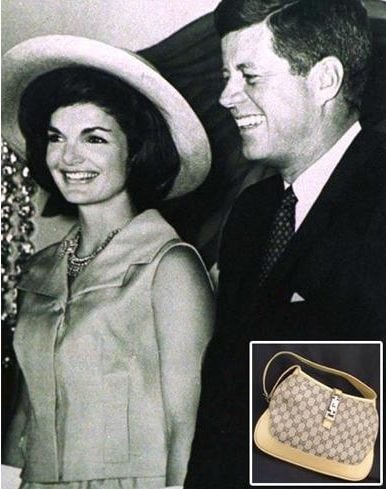 It was named after Jacqueline Kennedy, former US first lady, after she was spotted carrying it on several occasions.
If you're not willing to go for luxury items, you can still please your mom by gifting her replica bags under the same brands and logo. At times, it would be hard for you to differentiate between the original and the fake one.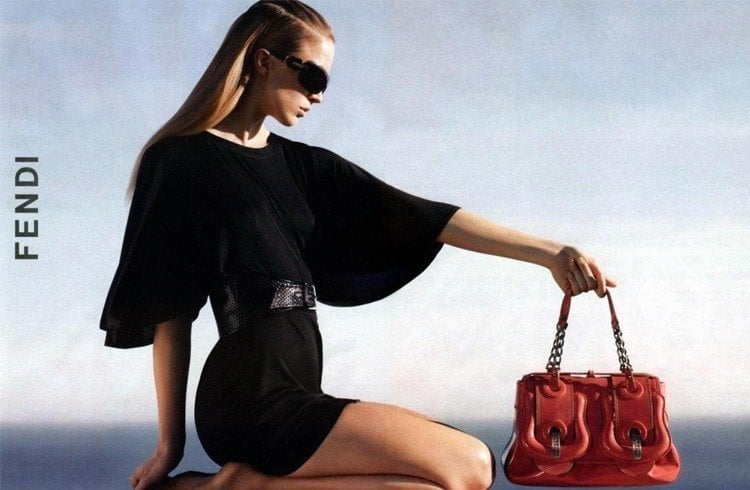 And if you're still interested in genuine brands, but naive of spending too much, you should then go for discounted bags or bags at wholesale prices.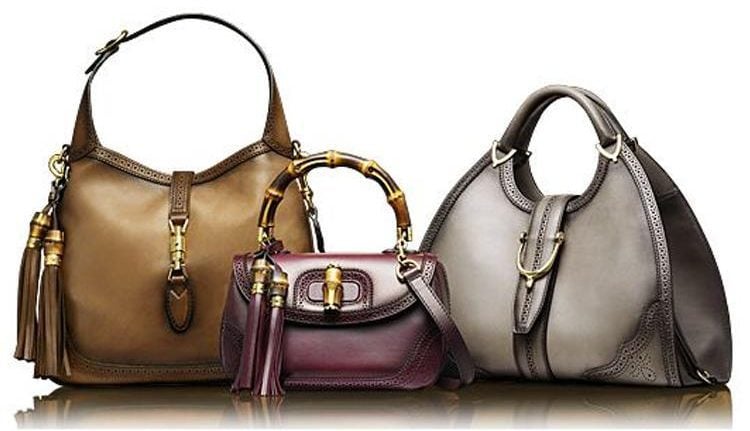 Pick any bag that suits your mom's taste and surprise her on Mother's Day with a gift she is going to cherish not because of the label but for the way of expressing your love for her.
What to gift your dad on his birthday?
Now if you're planning to gift your dad a man bag instead of a tie or cigar box on his birthday or Father's Day then you have to think twice or thrice or atleast 10 times, as it may cost you a fortune.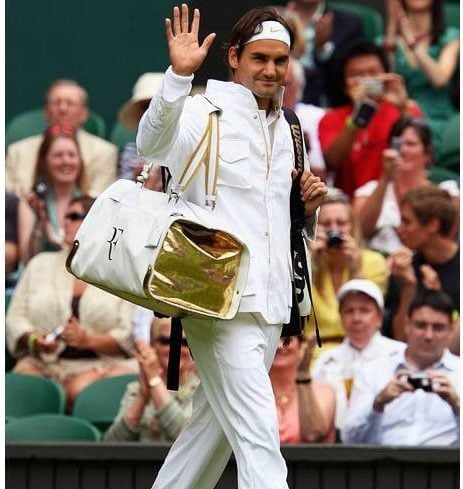 In the days when the trend of cell phones was just set in motion, cargo shorts were quite a rage and tablets and iphones were in the pipeline, people sued to mock at those carrying man bags. However, this once- ridiculed satchel after a decade, is riding so high on fashion these days that it has turned out to a $9 billion industry.
Men are now avoiding lumpy pockets and even these days smart phones like those of Samsung are big enough to occupy a pocket, so men are now falling for man handbags. These are available at quite high end prices, especially after celebs like David Beckham and Roger Federer are spotted with such accessories.
Make sure you get a real deal:
As we suggest you to spent a small fortune on luxury handbag to make your mom feel special this Mother's Day, it becomes our duty to alert you about the scams around. Before you blow your wad on an expensive bag especially if you're buying online, make sure the piece comes with a genuine tag.
From a recent survey it's found out that online shoppers are now largely becoming the target of on-going 'luxury' handbag ripoffs. These days fraudsters are not only making replica bags like those of LV bags but they've recently adopted shrewd marketing strategies to exploit customers' shopping habits.
Here is one such cyber crime that was busted –
"The indictment, in the U.S. District Court for the Southern District of New York, describes a scheme, operated through a network of websites that purported to offer authentic luxury goods – primarily handbags – at prices of up to $3,000. The websites advertised that the items were discounted because of slight manufacturing defects "infrequently noticeable to the consumer." Hundreds of consumers who purchased goods from the sites either never received them or got counterfeits."
Hope you found this post useful!
Images Source: pinterest