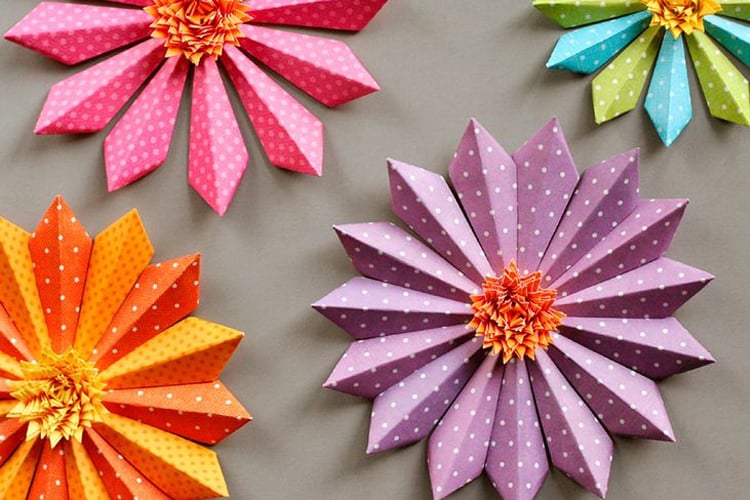 As kids, we had our ways. There was no stopping us from getting the love and attention from all quarters (even our neighbours and the ice-cream wala). We all went to creche and play school and it is there where we first experimented with arts and paper craft ideas for decoration. What fun it was – learning the art of paper folding, cutting, gluing, matching colors and patterns. It was easy to learn and apply. The only investment needed? Time and patience, that's all. These beautiful paper craft ideas for decoration not only help you usher in the festive cheer and unleash your creativity but also are a good substitute for ready-made decorations which not only burn a hole in your pocket yet do not add any exclusivity to your home. Having said this, you can discover here some fantastic paper decoration ideas, paper craft ideas for home decor, paper flower decoration ideas, wall decoration ideas with paper to brighten up your home this festive season. They are easy paper craft ideas, not head-scratchy ones. In fact, you can use these paper craft ideas for decoration in the form of lamps, flower curtains, chandeliers, or for cool gift-wrapping purposes. Go ahead and find out all the innovative and pocket-friendly craft ideas you can use to decorate your home and give it a pocket-friendly makeover.
Star Paper Lamp With Fabulous Color Scheme
This vibrant paper lamp resplendent with gorgeous colors will add that much-needed dash of color to your monotonous life. Its psychedelic pattern reminds one of the foot-tapping number "Disco Deewane Aa haan…" sung by the Pakistani pop sensation, Nazia Hassan.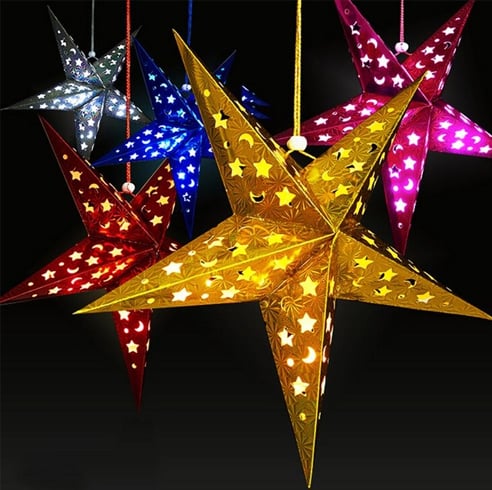 Paper Crafted Cardboard Boxes
Diwali is a time when cleaning, sorting and removing clutter from our homes suddenly tops our priority list. Using pastel printed sheets to wrap old cardboard boxes adds the element of elegance to your room that too on a shoe-string budget! This definitely is a fantastic example of super classy yet easy paper craft ideas.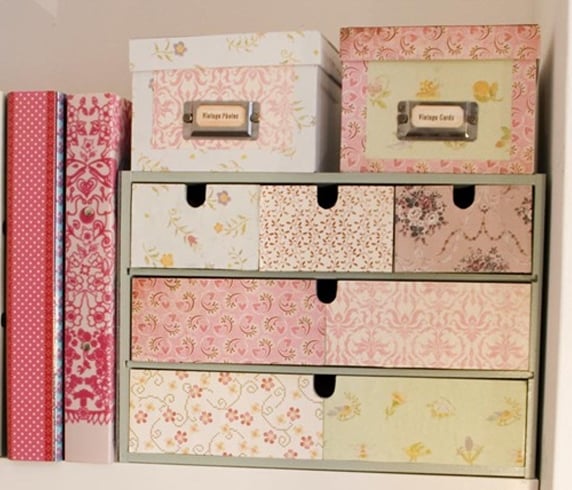 Lovely White Paper Lamp
This white pristine floral lamp oozes feminine charm. Don't you think the paper lamp glowing with flowers and butterflies will give your bedroom a dreamy look? You could even use this idea for your next birthday party.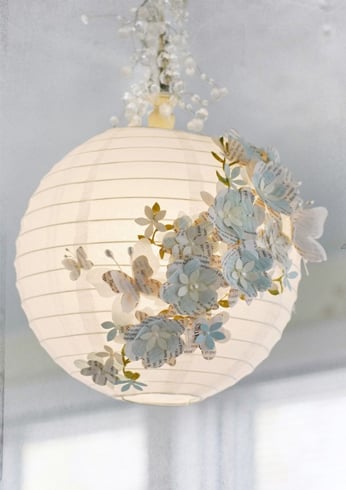 Mason Jars In An All New Avatar
Yeah, mason jars are oh-so-boring. But give them an interesting twist by decorating them with paper. You can definitively be innovative to add a funky and chic look to your old bottles and jars.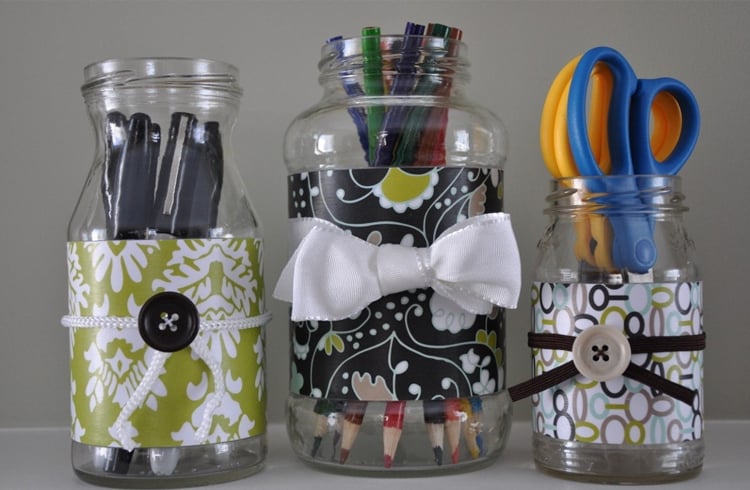 Picture Frames Of Paper
Breakable, heavy and costly glass picture frames are passe. It's time to be creative and think out of the box! How about starting with making pic frames out of colourful paper. With a mosaic of printed paper frames hanging on your walls, your living room will definitely speak volumes about your artistic aptitude. Nice way of dabbling with wall decoration ideas with paper for sure!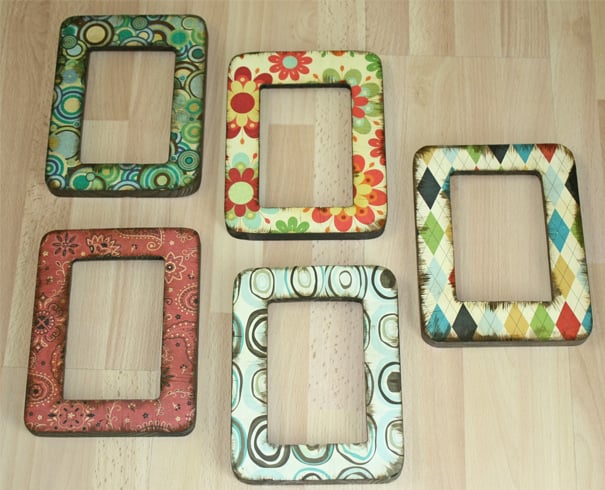 Wall Decor With Hearts
Go all-hearts with an assortment of red hearts (tiny and big) on the wall. Yet another simple and beautiful example of some lovely wall decoration ideas with paper you can definitely give a shot. Don't forget the 3D effect is an added bonus that will make people sit up and notice.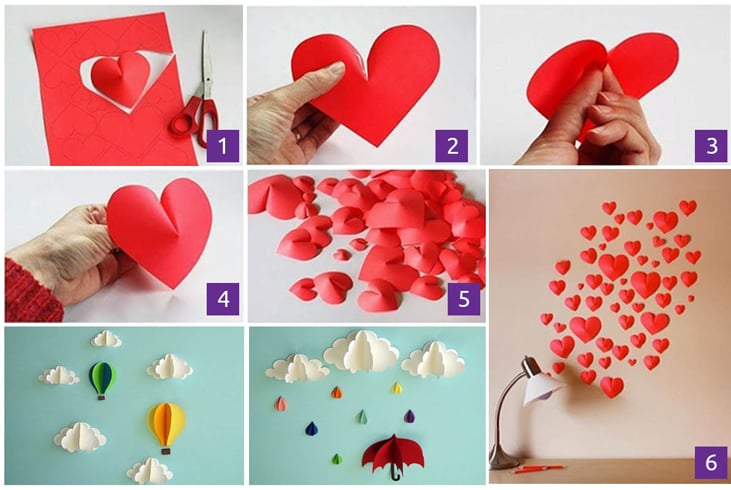 Fruit Paper Basket
Give your flimsy plastic fruit basket a much-needed break. This fruit paper basket is more eco-friendly and pleasing to the eye and definitely gets a thumbs up from us!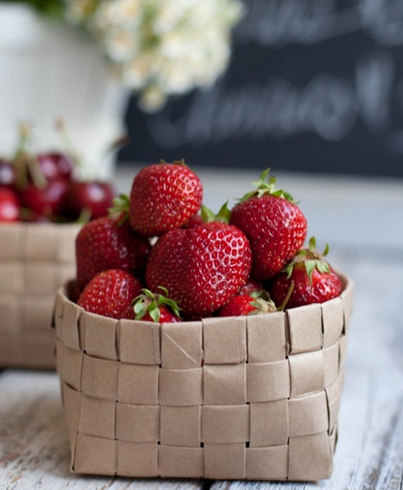 Paper Rose Wall Decor
Aww…how lovely is this paper flower decoration idea? This 3D floral motif is definitely a head-turner.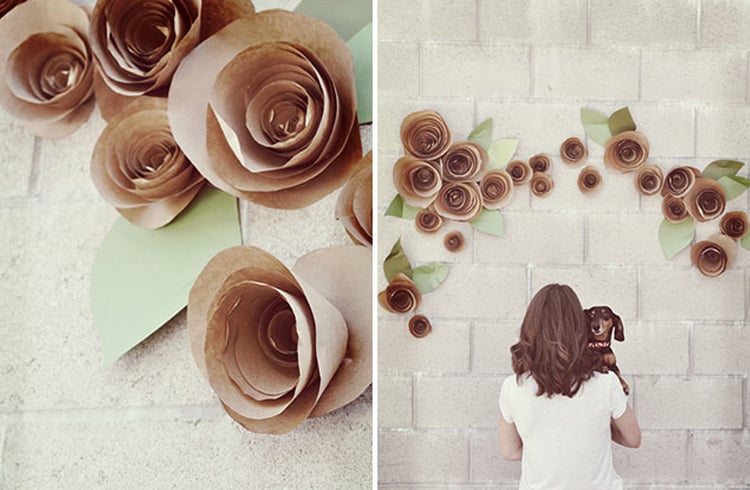 Decorating Candle Holder With Tree Bark Paper
Give your romantic date a fascinating twist and feel with this candle-holder made out of tree bark paper. Your effort to make your candlelight dinner exotic will definitely floor your special someone.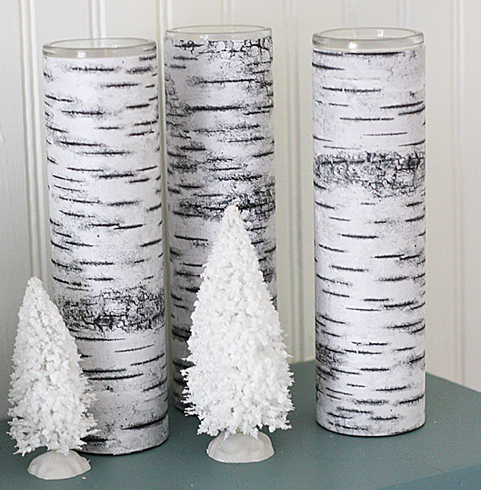 Sprucing Up Old Bottles With Colorful Paper
Recall your old and used bottles because now you can use them as pretty flower vases. We are not kidding. You just need to spruce them with colourful paper to give them a royal makeover. Sounds good? Go ahead and check out other easy paper craft ideas.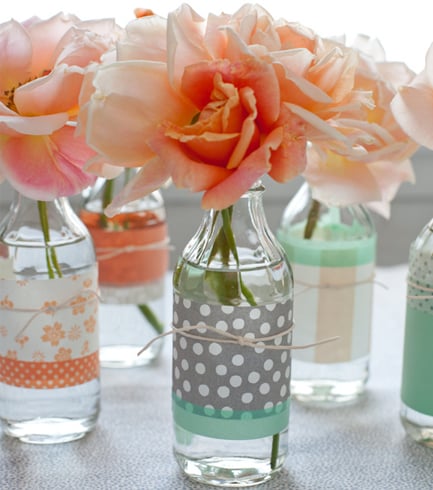 A Magnetic Paperboard
Old is Gold. Remember? So pull out that old drawer of yours and turn it around to make it a magical magnetic paperboard. One of the most innovative wall decoration ideas with paper isn't it? It will definitely make your friends flip over your creativity. Take a bow, you can thank us later.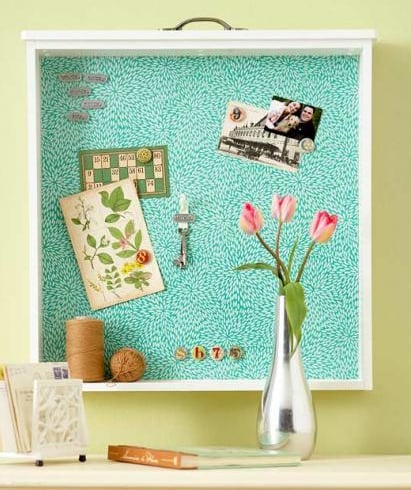 An Origami Paper Curtain
Now, this is complicated but fancy without a doubt. This paper decoration is a delicate take on filigree work don't you think?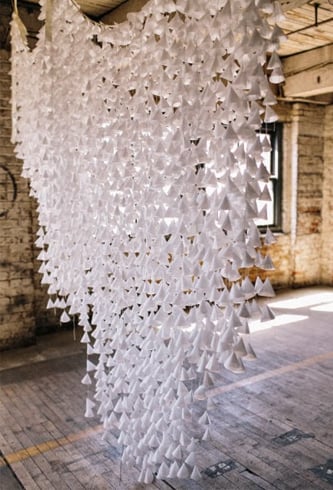 Party With Paper Craft
Next time your bday party is around the corner, make sure you rock it with these colorful paper decorations.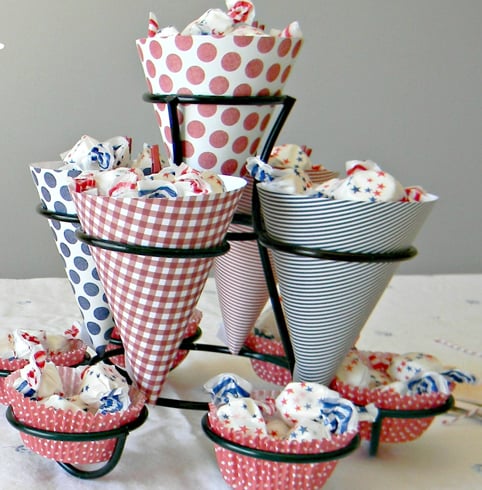 Paper Mache Animal Head
Try this feudal wall decoration idea with paper to add drama to your drawing room.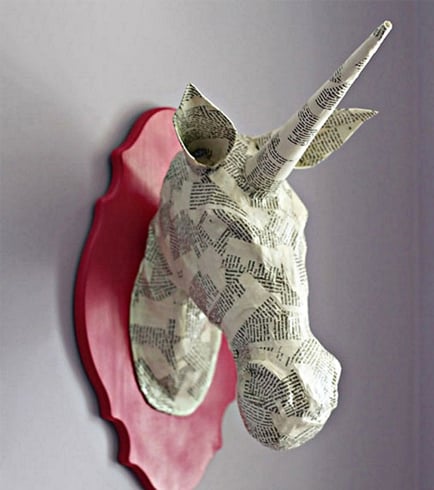 Valentine Surprise With Paper Rose
There is Art in this Heart! Use one of these paper flower decoration ideas for your lobby or as a surprise for your loved one. Guess the best part? This wall decoration idea with paper will last a lifetime and this garden needs no watering or tending!!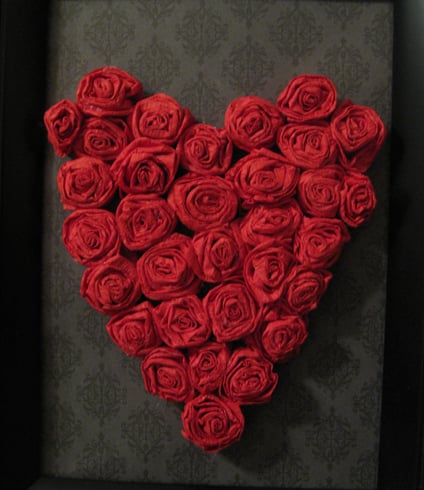 Paper Swirls
The concept of paper decorations takes a new twist with this easy breezy paper swirling craft idea. Your kiddo might be the right person to execute this one. This is one craft project he can take up during the holiday season.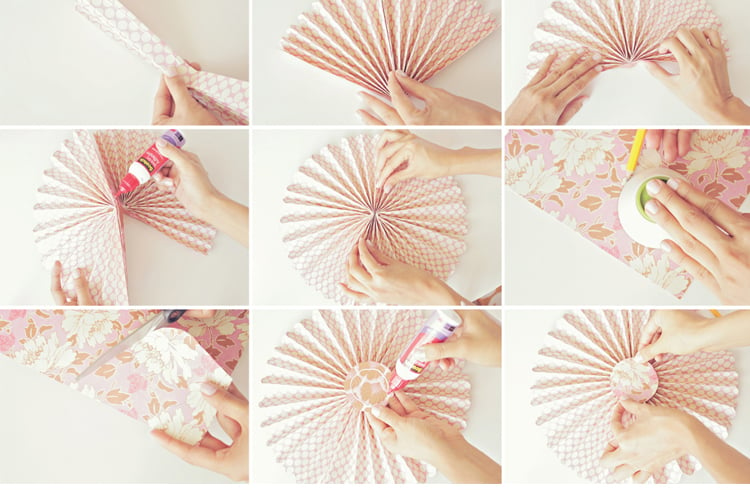 Paper Bows
Does this remind you of the "bow tie" of a gentleman you read about in a romantic novel or bow-tie pasta you cooked for your little angels? These paper craft ideas for home decor can also double up as beautiful gift packing ideas you can swear by.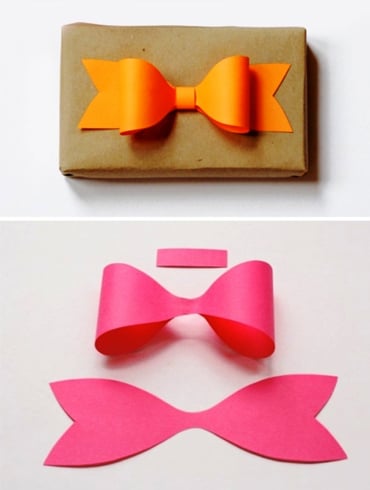 Paper Heart Garlands
Show the whole world you are eco-friendly at heart using this easy paper craft idea. Hang it on the doorknob of your bedroom and it will instantly get you a deluge of love and likes.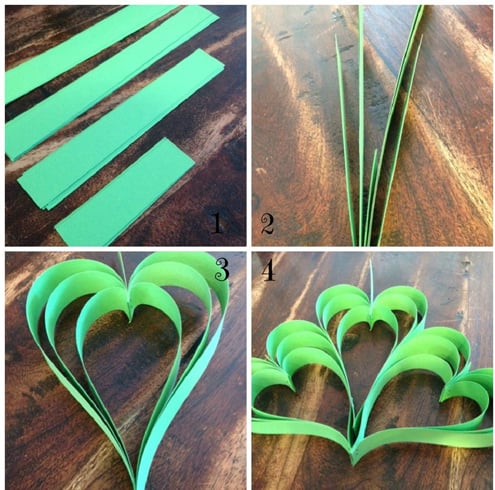 Paper Flower Art Decor
This one is a sweet mosaic version of the popular paper flower decoration ideas. You can experiment with the petal designs. These easy paper craft ideas can unleash your creativity and sky is the limit for your imagination!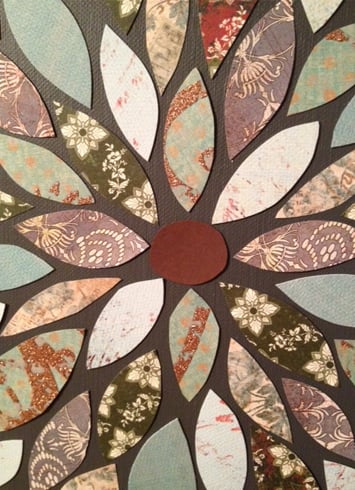 Cheery Christmas Trees
Since winter is around the corner you can usher in the festive cheer early. You can try this intricate paper craft idea to make Xmas trees in white, blue and red colors. You can also gift it as a "bookmark" along with a handmade Christmas card to make your wishes really special this year.
[sc:mediad]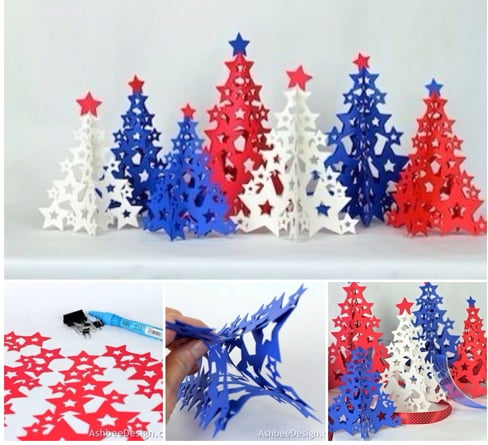 Hot Air Paper Balloon
This is an AIRLIFT, straight out of a comic book. You can add these cute paper craft ideas to enhance your room decor. Don't forget it will give a glimpse of your adventurous junkie side.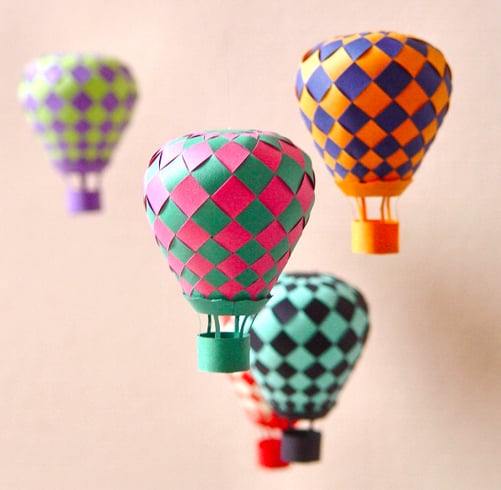 Pink Butterfly Chandelier
This intricate craft idea from a piece of pink paper is sure to leave your guests spellbound. This is one of the finest forms of paper decoration ideas that will surely win your heart if you are a nature-lover.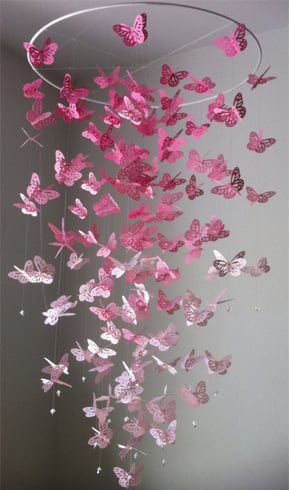 Paper Flowers Art
The wall is yours and so are the paper flowers. Now you need to push your creativity to make these paper flower decoration ideas a reality.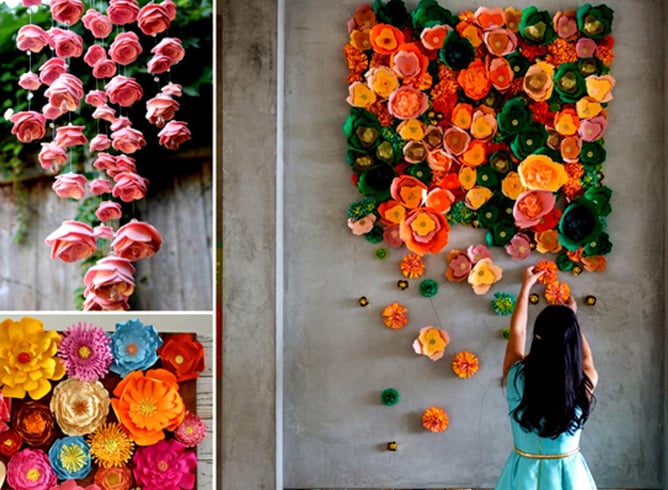 Paper Butterfly Wall Art
Let the butterflies get a new abode with the help of such wonderful wall decoration ideas with paper. See how your walls will look livelier and prettier than what you had ever imagined!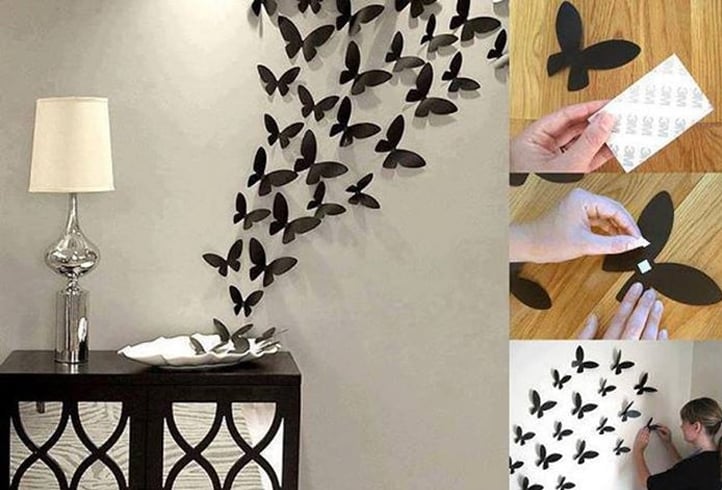 Paper Crane Curtain
Call it a masterpiece of sorts because it is one with hues of blue, pink, yellow, red and green. This vibrant craft idea can definitely add a rainbow to your mundane life.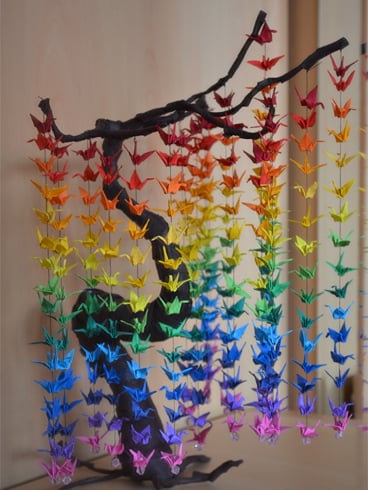 Watch a video of making paper butterflies for your wall room decor.
https://youtube.com/watch?v=j26kZgSiikk
So, how did you find these innovative paper craft ideas for decoration? Which one is your favorite pick? Do share your paper craft ideas with us in the comments section below.
Images Source: pinterest