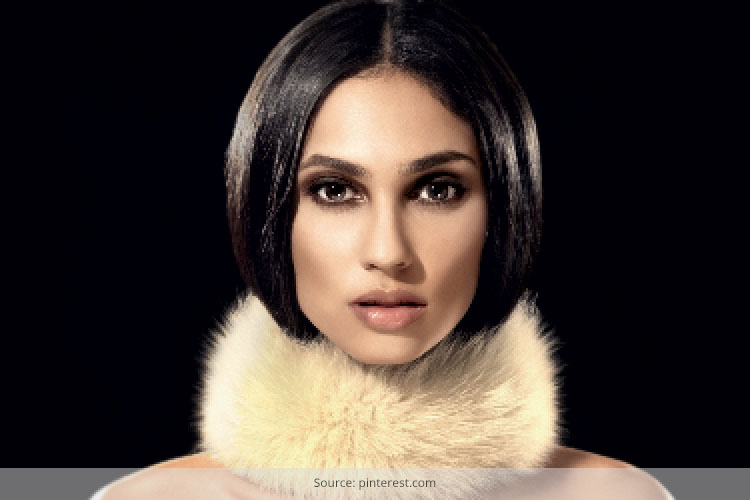 Better late than never. Fashionlady confesses never to throw insight on any model, Indian especially till date. Anyways, we're here to rectify it.
Priya Emmanuel. Ahem! While for many she is completely a new face, she is already a rage in Indian fashion world. While Elle tags her as a scorcher, leading media like The Hindu and fashion magazine Vogue couldn't resist from taking her interviews.
Atul Kasbekar, who had shot her during Kingfisher Calendar 2013 photo shoot, feels she is the next big thing in Bollywood.
So, boys just hold your breathe as Priya is going to set Bollywood on fire, whilst her smoking die-for bod continue to sizzle in the fashion domain.
As per Atul, this half Irish and half Indian beauty has bar far the best body he has so far shot. He says that in his 11 year of KFC shooting career, hers is perhaps the best swimsuit body he has ever photographed.
So, Priya is the newest face to add an extra dose of glamor to the Kingfisher Calendar. This year's calendar features this 5'9″-tall half Irish and half Indian beauty, who traces her Indian roots to Kerala.
Although this 26-year old model got her first break when she was just 14, the Kingfisher thing happened to her by chance. She was holidaying in India when Atul spotted her.
So, how did Priya become a model?
At 14, she was spotted by an agent in mall, where she was hanging out with her friends. Although she was pretty unsure initially, but once she started doing shows and shoots, she soon realized how much she enjoyed them.
However, this sizzling beauty credits her modeling success to her pageant past, when she had won Miss Malaysia World in 2007 and Miss Malaysia Universe in 2011. She was then 21 when she won her Miss Malaysia World title, with years of on-camera and catwalk experience which proved pivotal in shaping up her career.
[sc:mediad]
Priya feels the best thing in this job is the traveling part. She is lucky enough to travel all the beautiful and exotic locations in the world. Just as she enjoyed shooting for KFC in Johannesburg and Cape Town in South Africa.
Jaw-dropping horizons, picturesque beaches and stunning wild life and game reserves, she just couldn't ask for more. The backdrop for every shot was to die-for and as usual she had great fun working with the team.
Here is a snippet from Vogue
Emmanuel's poise and international look have landed her a series of television gigs, from a live chat show in Malaysia to a travel series about destination weddings. She also has a coveted spot in the 2013 Kingfisher Calendar, an experience she describes as "just fabulous — it was crazy beautiful and the locations in South Africa were postcard- perfect."
Here is a bonus pic for you –