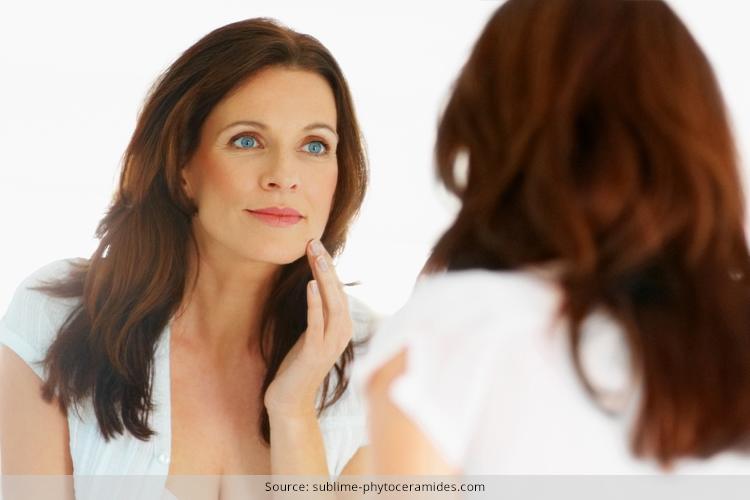 Age is just a number. Well it is true for your mental health but your skin starts showing the signs of aging once you hit forty. Unlike men, women's body undergoes a lot of changes; blame it on menopause or the plethora of hormonal changes. You might find it difficult to get the youthful and glowing skin back naturally, but thanks to makeup, you can look your sprightly self again. Surely, make up over 40 is a tricky affair, but with these useful hacks you can easily flaunt yourself with poise.
[Also Read: Outfits That Rock Ideas For Women Over 40]
Let us show you some easy make up tips for over 40 women
Brush Your Brow
Your eyebrows become sparse as you age. You may not realize but your ends almost vanish and there will be gaps or bald points in your brows. This is the foremost reason for you looking old. In order to have fuller eyebrows use an eyebrow pencil to highlight them. Remember to use the brush or pencil on the entire eye brow line and also use the color which matches your brows the most. Most importantly use a good quality pencil or brush so that your highlights do not get smudged.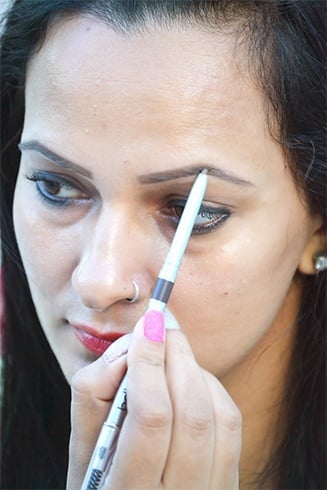 Curl Your Lashes
Did you notice that not only do your eyelashes lose its volume but it also droops stealing the shape of your once wider eyes? Wider eyes make you look younger. So, try to curl your eyelashes with an eyelash curler. This will make sure your lashes rise above. Then try applying mascara to freeze those curls. Whoa! Your eyes look perfect now.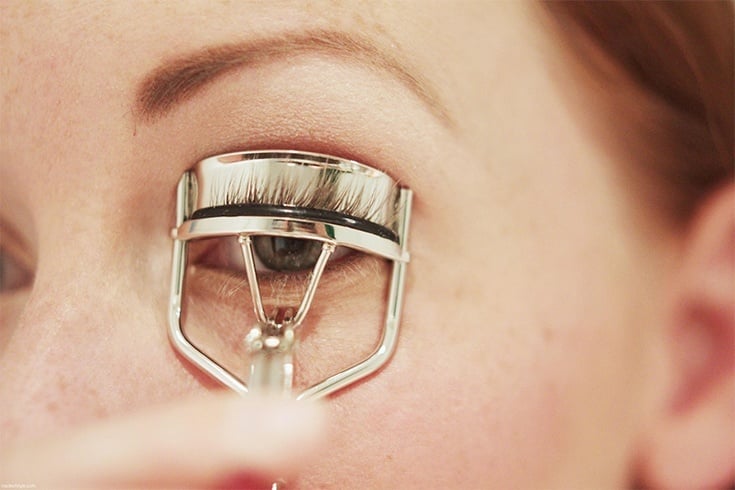 Bloom Your Cheeks
Beautiful cheeks are the one which are pink as rose. But when you test the waters at 40, your once red and chubby cheeks become pale and dull. In order to bring the old charm back simply apply the blush to your cheeks. There is one advantage of aging – your cheek bones get highlighted more prominently. Apply some creamy blush on your check bones to get the desired look. One advice is to use warm and soothing colors, stay away from the dramatic ones.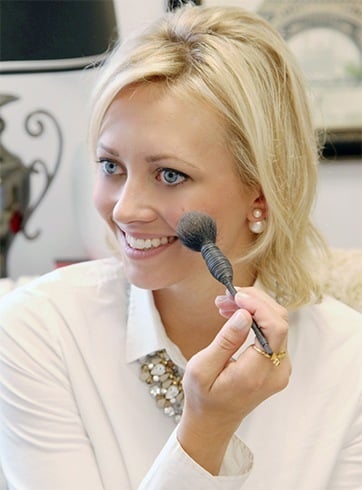 Fix The Foundation
Foundation is the most important aspect of your make up. If you get this one wrong, you mess up everything. So choose the color wisely – the one that matches your skin tone the most. Also the mantra to apply a foundation correctly is "less is more". Don't overdo it, please! And yes! Use it properly to hide those fine wrinkles and crow's feet near your eyes to get that supple and elastic look.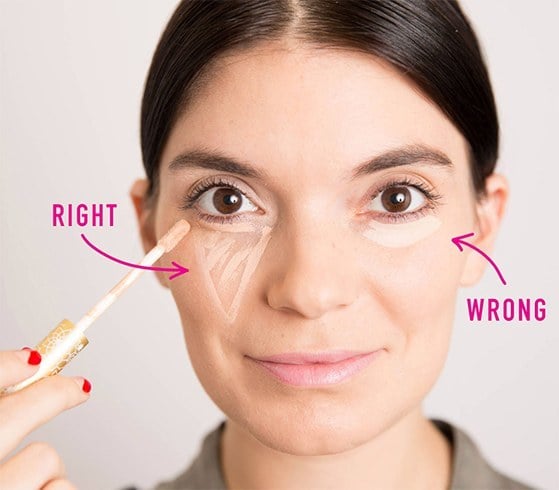 [sc:mediad]
Gloss Your Lips
Parched and dull lips are the first sign of aging. The trick is to make them look fuller and well hydrated. Using a matt color is a gruesome mistake to avoid. What you can do is use the matt shade as the first layer on your lip and then smear glossy shades on top of it to make your lips beautiful and shiny. Also, when you do this your lipstick will last longer.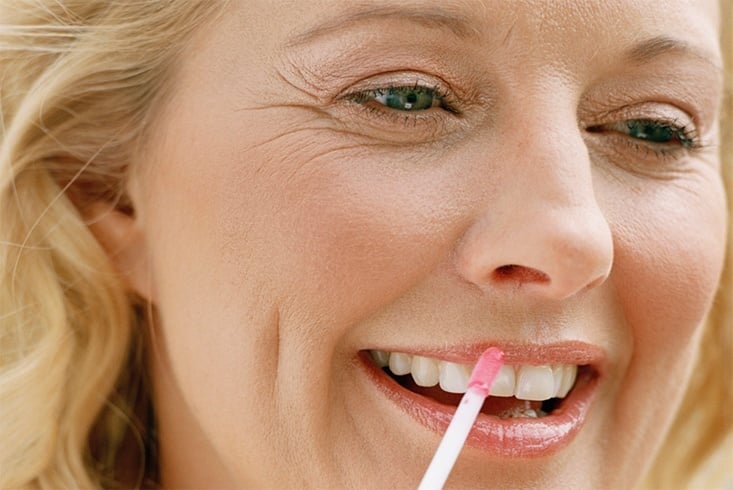 Firm Up Your Eye Shadow
The last thing that you want is an eye shadow which smudges and highlights your dark circles and wrinkles. We know you might have almost given up on using eye shadows; trust us you can still apply it skillfully. You can use a primer to avoid eye shadow from fading. It will ensure that your eyes look vibrant as ever.
[Also Read: Valentines Day Makeup Tips]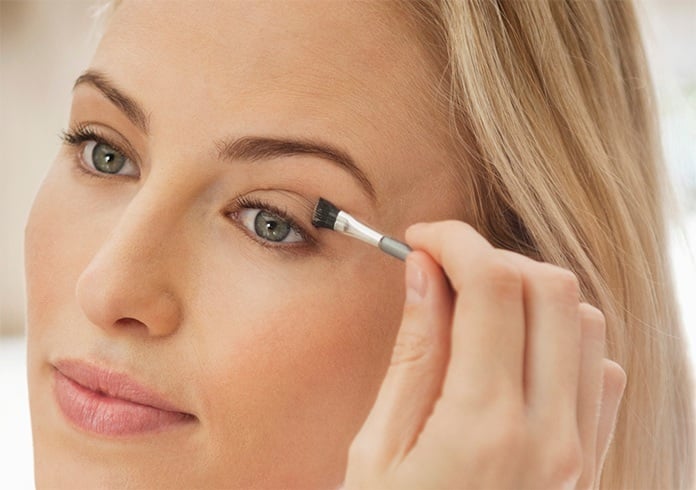 Revamp Your MakeUp Line
And lastly and most importantly check out your make up products. Are these the products which you used in your late twenties and thirties? If yes, then it is time to say goodbye to them. As your skin undergoes changes, you need products accordingly. With so many products targeting aging and related problems, best makeup for aging skin over 40 is easy to locate.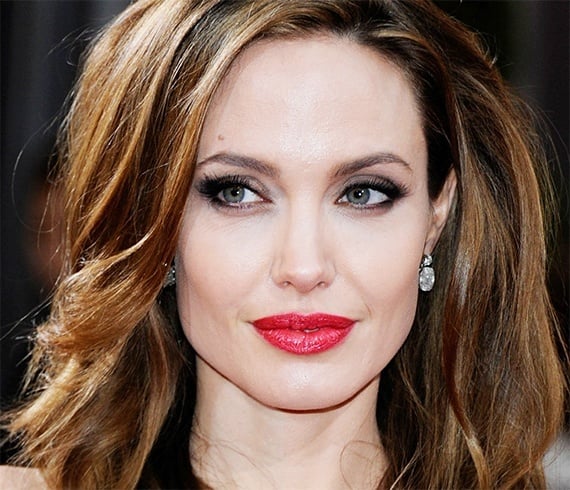 No need to feel helpless and hapless when you hit forty, try this makeup tips for women over 40 and you will surely be your confident self again. Don't forget to share your results…