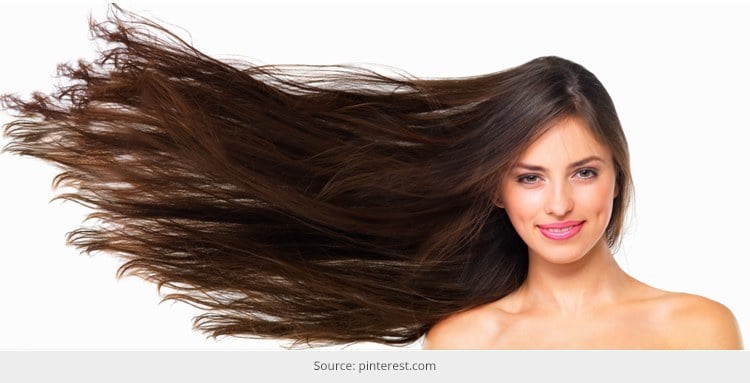 "Your hairstyle can make or break your look."
While some of us do take this tip seriously, many of us don't. Indian girls take a lot of pride in our long, black tresses. We love them. We have grown up with our maasi's and chachi's telling us the divine connection between our long, flowing tresses and beauty. So, make no mistake ladies – long bouncy hair is fabulous but a change in your hairstyle makes a lot of difference to your look! But before we move on to the different Indian haristyles available to you, let's first focus in determining your face shape.
A rundown on Hairstyles for face shape
There must have been times where you have wondered why a particular hairstyle adorned by your favorite actress doesn't quite look the same on you? Well the sad truth is that your face shape has a huge impact on the kind of hairstyles that suit you. So, before you go "mental" at your hairstylist, make sure you have determined your face shape and instructed them accordingly.
How To Know Your Face Shape
So, how do you determine the shape of your face? It is very simple.
[Also Read: How To Fix Damaged Hair]
First, get your hair pulled back into a tight bun.
Stand in front of a mirror and trace your face line on the mirror with a lipstick or kajal or any erasable pen and voila!
The outline will give you an accurate shape of your face. It could be any one of the following face shapes from round, diamond, oval, square and heart.
Now that we have determined your face shape, let's move on to the different types of hairstyles for face shapes.
Hairstyles for Round Face: Determined with a large and curved forehead and a rounded chin, the round face shape looks great with hairstyles that have fullness at the head which makes your face appear longer. For girls who love their length, you can opt for a layered look which will look perfect. If you want something short, try side-swept fringe with fullness at your crown which adds volume and makes your face shape appear oval. Avoid chin length hair as it will accentuate the wideness of your face. Apart from a few layers in the front, keep the rest of the hair in one length to give yourself a longer and elongated look.
[Also Read: Celebrity Hairstyles For Fat Face]
Hairstyles for Diamond Face: Determined with a narrow hairline and jawline with a wider cheekbone, steer clear of hairstyles that take attention away from your jawline. Luckily most of the hairstyles will look good on you, prefer shorter hairstyles like bob cut with fullness at the nape of your neck. Invest in a lot layers which provides movement to your hair
Hairstyles for Oval Face: Also known as the perfect face shape, if you are the lucky one, go out and try as many hairstyles as you want. You can rock any hairstyle ranging from a pixie cut to long, flowing tresses. Sky is the limit for you, girl! Just make sure you don't hide the beautiful face shape with too heavy bangs.
Hairstyles for Square Face: Determined with a straight hairline and a square jaw, the biggest challenge for you will be adding length and softening the strong jawline of your face. Opt for styles that focus on your cheek bones with fringes and bangs that hide your straight hairline. Similar to round faces, opt for fullness at the crown which will elongate your face and make it look more oval.
Hairstyles for Heart Face: Determined with a wide forehead and a very narrow chin line, try and focus on making the width of your forehead look narrow and widening the lower part of your face. The best hairstyle for you is the chin length bob which will compliment your face shape immensely by decreasing the wideness of the forehead and focusing on the increasing the fullness of your narrow chin. Avoid parting your hair in the middle. Side- parted hairstyles are your new best friend.
[sc:mediad]
Now you know which Indian hairstyle suits a particular face shape, here are a list of some different Indian hairstyles that are stylish and easy too.
1. Braid Hairstyles: One of the most common and trending hairstyle which never goes out of style is the braids. We have done it in our school and we continue to bring variations to it till today. With the influx of various types of braids from French braids to waterfall braids, and fishtail braids the options are numerous. It is the best way to keep your hair out of your face without compromising on style. Whether you dress up this hairstyle with a saree or dress or even with boyfriend jeans, you will never lose its style quotient.
[Also Read: French Braided Hairstyles]
2. Bun Hairstyles: The best hairstyle for Indian summers, this style has evolved from being a boring style that had auntyji written all over it to an uber chic, ramp walking model style. This is the most versatile and easy Indian hairstyle that you can wear it from a meeting to a night out with your girlies and still fabulously stylish. Whether you adorn a messy bun, a top knot, tuck and wrap bun or a bohemian style braided side bun, it is effortlessly stylish and classy. Pair it up with some cool Lennon shades and you're good to go!
3. Ponytail Hairstyles: Ahhhh… the ponytail brings back fond memories of the past, however, like the braids, the ponytail too has evolved into something better and contemporary. From sleek, perky, straight, messy, low, high and textured, the pony tail has even reached the red carpet with celebrities proudly wearing it for award ceremonies. They are cute, timeless and versatile. Enough said!
[Also Read: Party Ponytail Hairstyles]
So these are some of the different Indian hairstyles you can sport. You can vary these styles by accessorizing and styling it correctly. Make heads turn with these easy, stylish and ultra-chic do-it-yourself hairstyles!