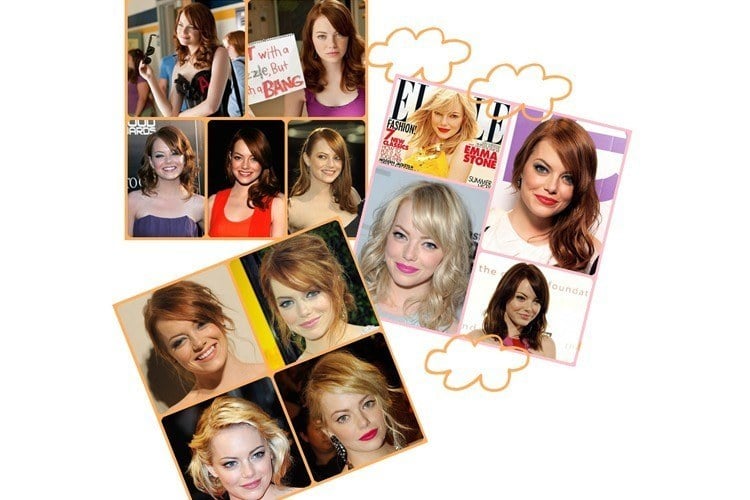 The shape your face mostly depends on which of the parents genes you carry. While it may be very easy to shed weight from any part of the body by going on a strict diet, hitting the gym, doing yoga, etc., but it is difficult for you to loose or slim down on those chubby cheeks.
[Also Read: Trendy Hairstyles]
Hairstyles For Chubby Faces
The best way for you to hide those sweet chubby cheeks is by learning the right way of contouring your face using the right makeup techniques. Another fool-proof way is by styling your hair in a way that your tresses hide them and take away the focus from your cheeks. Ask your hairstylist to guide you and teach you how to maintain the look or scroll down to learn the art in a jiffy!
Sometimes, a smart haircut can deceive the onlookers' attention, hiding the spots you do not want to flaunt. Whether you have chubby cheeks or a double chin, try out some great hairstyles for round face. Have you noticed Aishwarya Rai Bachchan's hairstyle lately? Her post-delivery fat forced her to get a new hairstyle to hide her double chin. Her Cannes Red Carpet looks were mostly dominated by her bangs covering side profiles of her face. This is a phase that most woman would go though, and thus this article will help them also learn how not to fret during such days.
Fat is more visible with round faces, so let me help you with a few celebrities with round faces and their hairstyles for fat face to get inspired from.
In this edition, I will share with you 10 celebrity hairstyles for fat face. Continue reading!
1. Isla Fisher
The Confessions of a Shopaholic starrer Isla Fisher has a face that is round and does not have eminent jaw line. In this image, Isla has opted for a messy fishtail braid that negates her circular face, as the plait drags most of the attention to one side.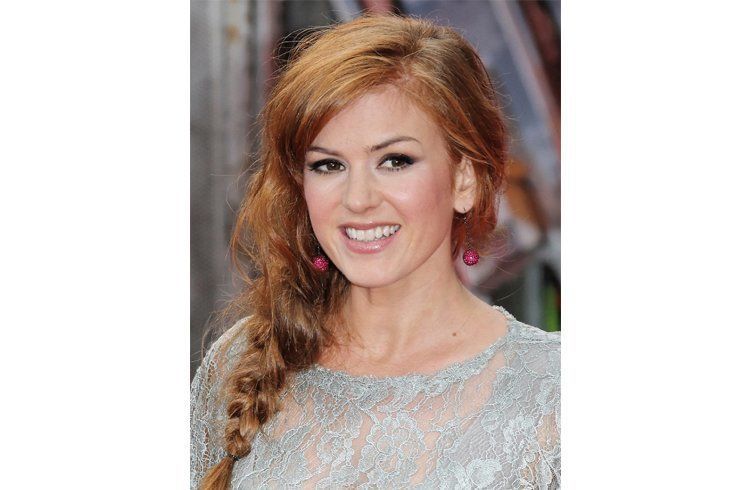 2. Mila Kunis
Mila Kunis has always stayed loyal to her long strands. If you are also blessed with beautiful long tresses and have a round face then you can go for layers and style it with a middle partition. Such hairstyles for round face will virtually elongate the face, thereby giving you a well-balanced style.
[Also Read: Short Bob Hairstyles]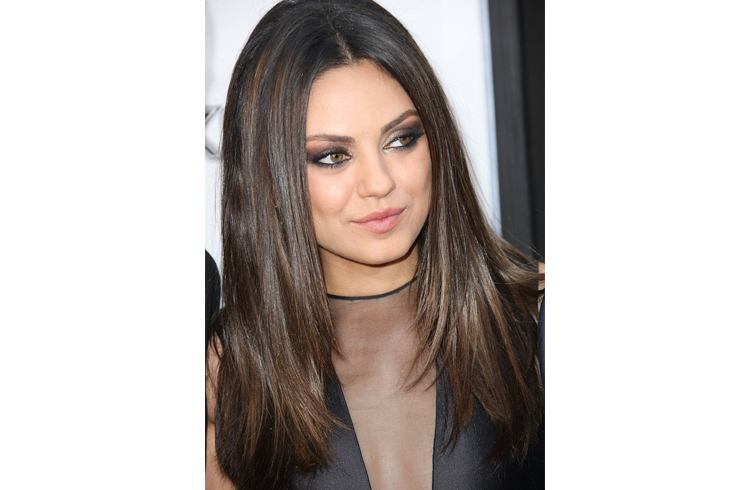 3. Charlize Theron
The sizzling Hollywood actress had recently shaved her hair for her role in Mad Max. As per her, it was the most 'free' thing she had done so far. Her boy cut look perfectly suited her androgynous fashion quotient. If you are a tom boy and take less interest in feminine elements then this style is your best bait.
[sc:mediad]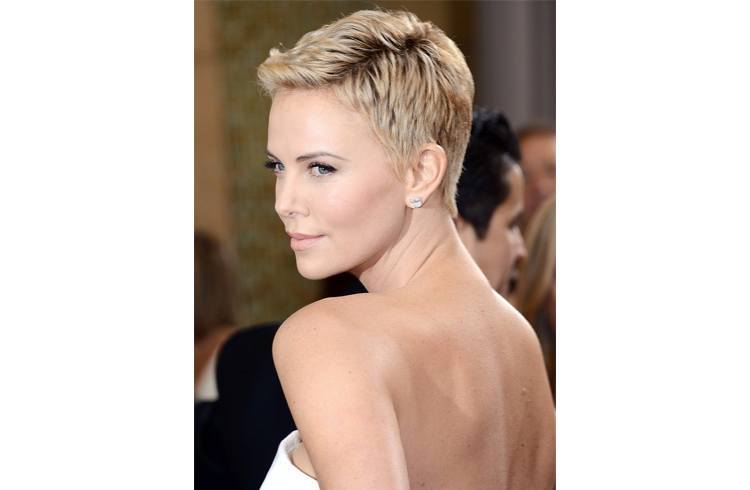 4. Adele
This charismatic singer is famous for carrying too much height in her hair. You can even say, she is extremely inspired by the 60's and 70's hairstyles. For her personality, the bigger is better. Therefore, she always prefers creating various shapes on her mane, while she lets some of her fringes hang on either side of her face.
[Also Read: hairstyles for sarees]
This is another smart idea for hairstyles for round face.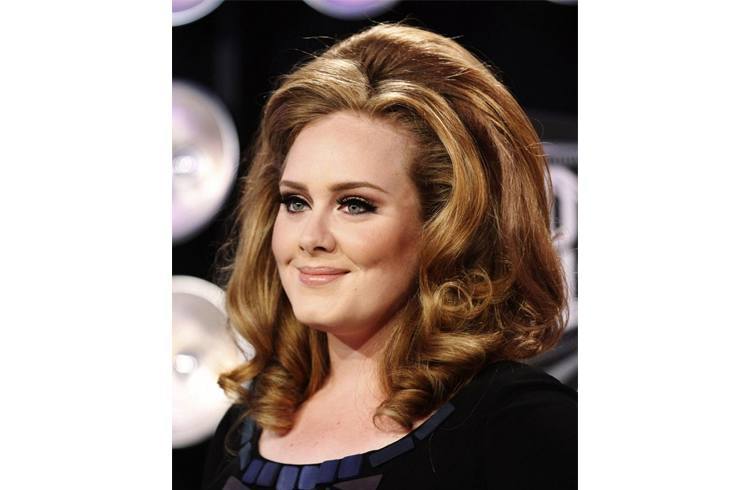 5. Kirsten Dunst
The Spiderman actress has a round face with a wide jawline. This actress is always seen in medium length hairstyles, which complements her face greatly. The medium blond bob cut has been her best fashion take so far. The fat face haircuts suit her face so beautifully.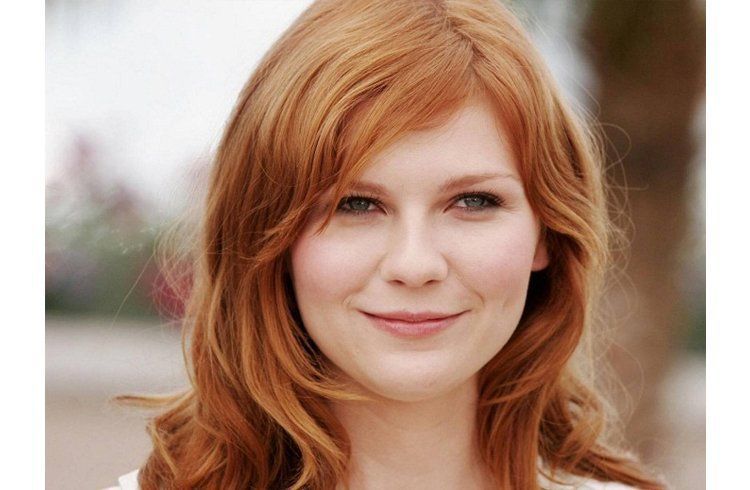 6. Renee Zellweger
This talent house can go to any extent to justify her role completely. Her 'Bridget Jones Diary' series are the best examples to be referred upon. The actress had put on a couple of pounds of weight to fit into the character and smartly reduced those extra kilos for her other movies as well.
[Also Read: Braided Hairstyles for Longhair]
You can take tips from this actress on fat face hairstyles. Reduce the fullness of your face profile  by making a middle or slightly off center partition and frame your face with layers. You can allow the "Flowing" pieces of your hair to cover the sides of your chubby cheeks. This will ensure your face to appear longer and leaner. Side swept bangs that end at the cheekbones also greatly help in giving your face a more chiseled illusion. Once you know the Hairstyles That Slim Your Face, you can try variations in these and play up with your hair.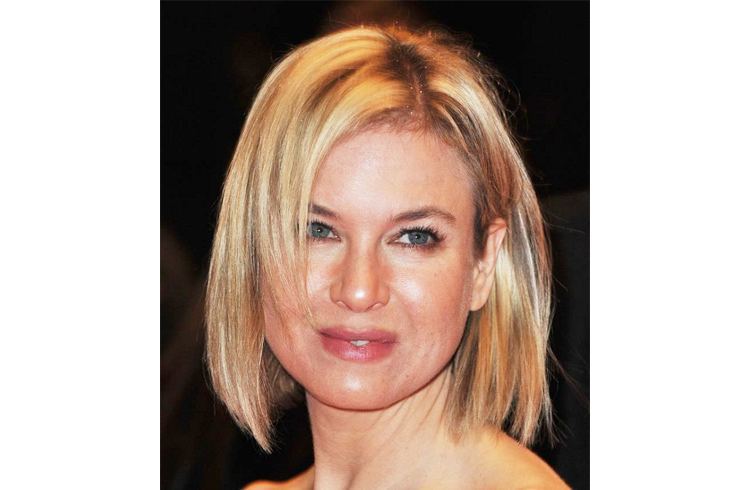 7. Kelly Osbourne
She must be the only Hollywood celeb to flaunt a perfect round face with charismatic elements and a to-die-for smile. Her up-do has always been in the wish list of every fashionista, having a knack for extreme fashion. The asymmetrical features of her hairstyle cleverly drags attention to other beautiful features other than the round structure of her profile.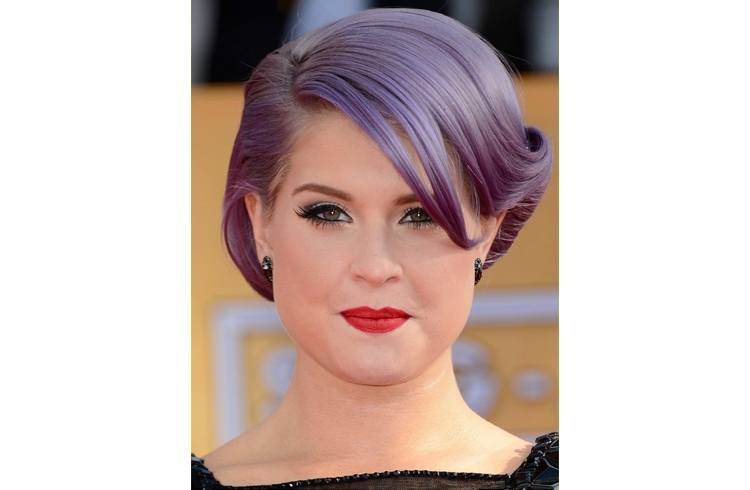 8. Fergie
The Grammy Award Winning singer has a unique round face with some bold features. She makes sure her hair do add some serious texture, thereby reducing the bold shape through layers.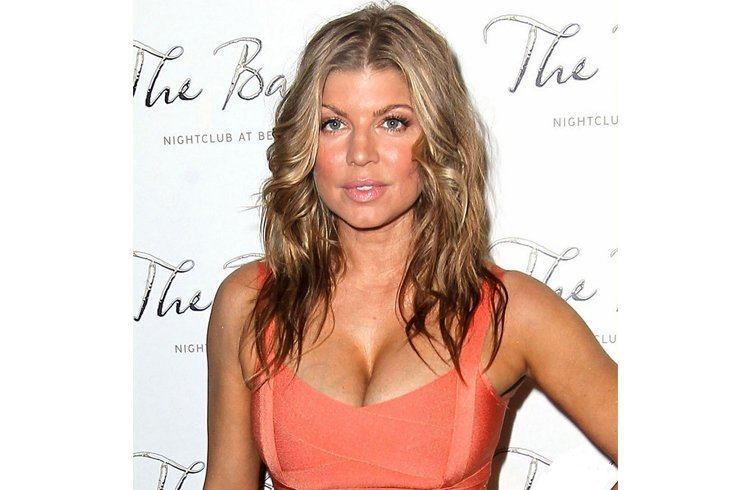 9. Drew Barrymore
She is one of the cutest actors I have ever seen. Her gorgeous look is accentuated with her chubby cheeks. So, the Charlie's Angels actress makes sure her hairstyle suits her profile. Her hairstyle draws attention on her chin rather than her cheekbones. The bigger curls at the bottom of her hair attracts attention to the lower point of her face. Point to be noted! Watch her movies to get inspired on the hairstyles to slim down fat face.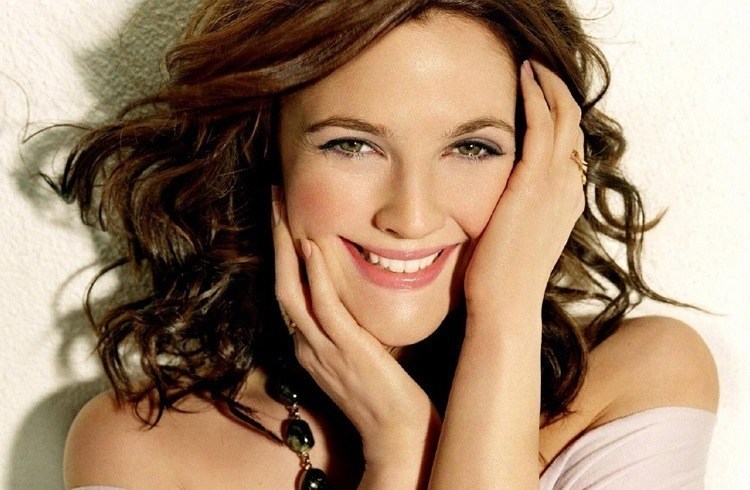 10. Amy Adams
The Enchanted actress opts for a center parting to split her long strands in half, thereby giving more volume down by shifting the focal point. Her lower bottom curls help in dragging the attention to the lower point.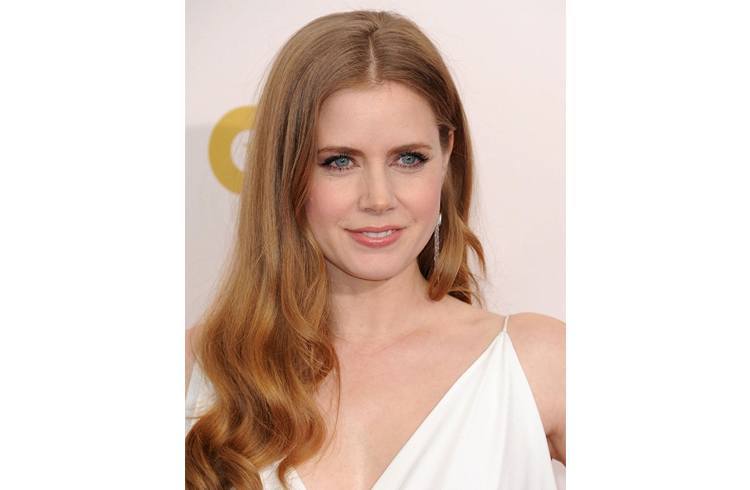 11. Miranda Kerr
This gorgeous actress knows exactly how to flaunt hairstyles for round fat faces. This simple, center-parted bedhead is the perfect everyday hairstyle and is one of the best no-fuss long hairstyles for fat faces.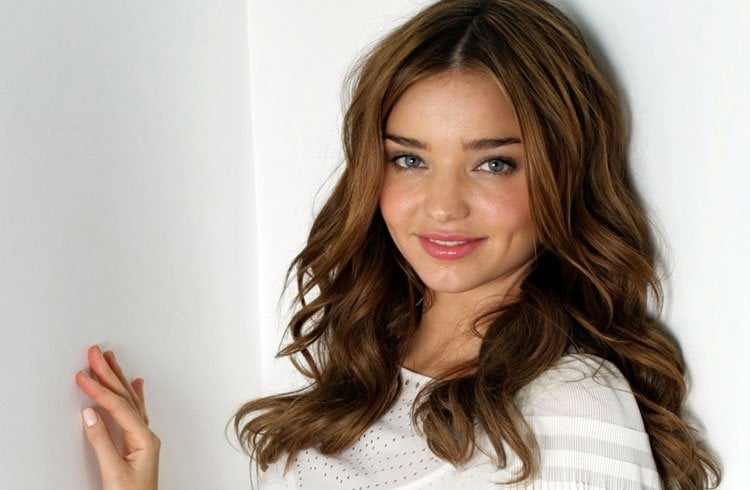 12. Cara Delevingne
Cara Delevingne's hairstyle works beautifully as a hairstyle for fat round faces. The center parting allows your hair to frame your face. Here is a hairstyle tip for round faces. Make sure not to tuck your hair behind your ears. Instead let it fall forward and finger comb it to get a tousled look.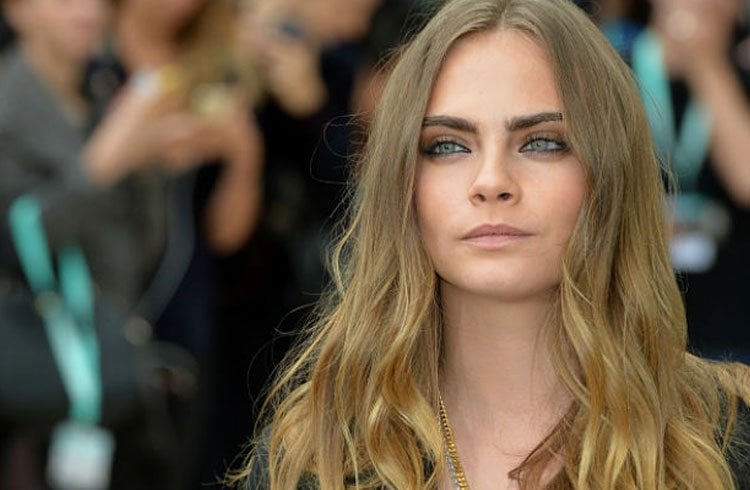 13. Kate Upton
You can take some inspiration from Kate Upton for medium hairstyles for fat faces. Style your hair in long bouncy curls and put extra body in the tips of your hair. This will take the attention away from your jawline.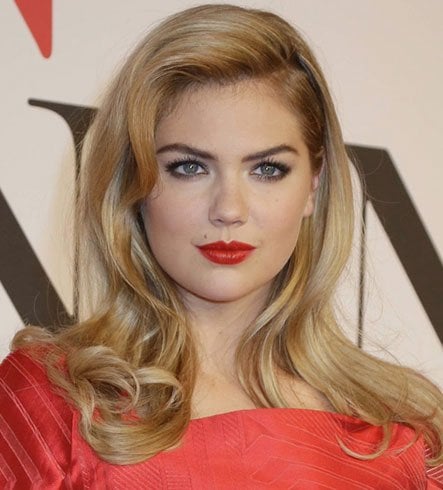 14. Cameron Diaz
Cameron Diaz is the ideal pin-up girl if you are looking for short hairstyles for fat faces. She has been sporting the 'lob' hairstyle and we love how she styles it with a mid-part and let's the hair on the sides cover up the neck area. This haircut for fat faces is also suitable for girls who have thin and fine hair.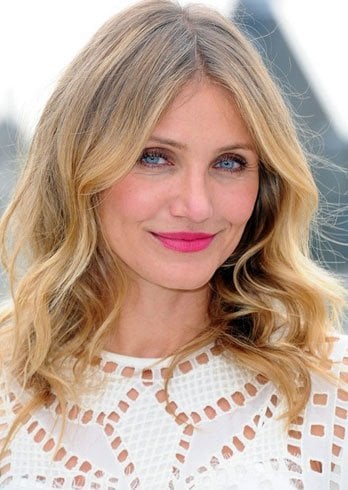 15. Emma Stone
The 'bob' style is one of the best hairstyles for chubby faces and Emma Stone has nailed this look. The fringe style creates a sexy look and the chopped layers at the ends define the jawline perfectly.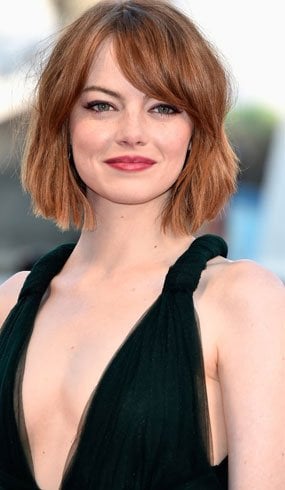 Narrowing down on fair cuts for chubby faces is not difficult. all you need to keep in mind is that you need to hide the cheeks. So, the hair must either be styles in a way that there is more happening either at the bangs level or at the ends. Hairstyles for double chin means leaving the hair styled in such a way that the fat chin get's hidden, especially for the side profiles.
Hope by now you have some great tips to follow from these celeb hairstyles. Do let me know which celebrity hairstyles for fat faces you preferred to try!
Till then catch you with another great segment!!