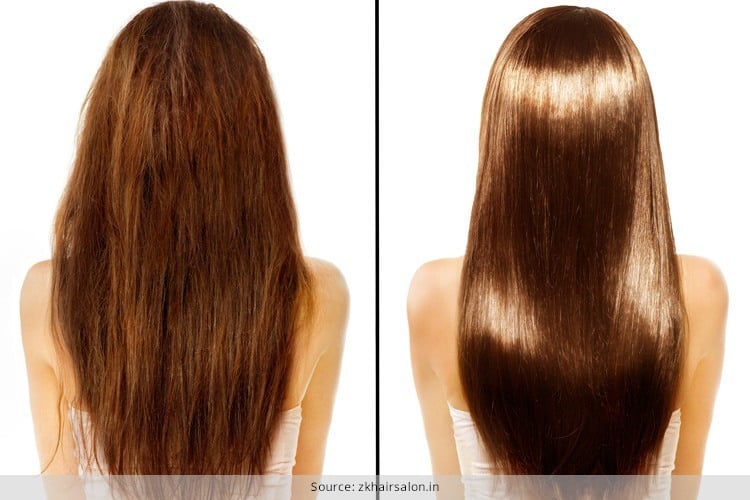 A head full of healthy hair is every woman's envy. But the road to having that shiny mane is not that easy. After all, you have to devote a lot of time into it, apply tons of lotions and potions and eat healthy all the time. Sometimes, in our busy worlds, we cannot devote as much time to our hair as we should be. Thus, every single day our hair suffers collateral damage. There are split ends; there is hair loss and so many other damages. It's time to take a stock of the situation and get into the very basics of how to repair damaged.
Here are some damaged hair treatments tips on to start off with
You have to keep in mind that changing the way your hair looks is a gradual process and it may take long. But you have to be consistent about trying to fix damaged hair treatments.
Shampooing and Conditioning
These are two rituals that we regularly follow to wash our hair. But the trick is to switch to the products which will work better for your hair. If your hair is very damaged and dry, you should use products which will work better for your hair. Conditioning in the same way is a very important process. Leave on the conditioner for at least 5 minutes before you rinse it off.
[Also Read: Hair Breakage Treatment to Fix them Instantly]
Remove That Entire Gunk From Your Hair
A major problem that most women face with their hair is the buildup of products. Over time, we tend to ignore the fact that dirt will accumulate on your scalp and make your hair very brittle and dry. It will also end up causing split hair. It is important to professionally remove that buildup, mineral deposits and hard water deposits. This will prevent your hair from further damage.
Spare the Heat
Damaged hair is often because of too many harsh chemicals or conditions. For instance, if you regularly curl or straighten your hair, your hair will tend to get brittle. Hair dryers, blowers and straighteners are great for styling, but you have to take adequate protective steps too. For instance, if you are straightening your hair, you will need to use copious amounts of heat protectant serum to ensure that your hair isn't damaged. As far as possible, try and stay away from styling rods and straighteners in case your hair is already damaged.
[Also Read: Hot Oil Treatment for Hair Growth]
Snip Off the Split Ends!
The cheapest and the most effective way to get rid of those limp and split ends is to snip them off. Getting regular trims ensures that those straw-like ends do not exist anymore. If you do not want to shorten the length of your hair, explicitly tell the hair dresser or stylist to only snip off the ends only. Trimming your hair will help hair grow faster and also restore its health and pave way for hair to grow faster.
[sc:mediad]
Be a Kitchen Beautician!
Most of the good food and the best tips for hair treatment for damaged hair are in the kitchen! From olive oil to avocado and honey-everything can be whipped up to make a great and nourishing hair pack. All you need to do is be patient with the mask and wait till it dries and wash off. See the difference by using home remedies in just a few weeks!
[Also Read: Hair Treatments Using Natural Products]
How To Fix Damaged Hair Using Home Remedies
For instance, you can use a ripe avocado and egg and whip it up into a paste. Apply this paste in your hair and let it sit for at least 30 minutes. Avocados are literally miracle foods and since they are rich in minerals and essential acids, they will help to get back that sheen in your hair.
The journey to some really fabulous hair starts here! So don't wait!