Nobody thought leather would be back with a bang, especially with women's bracelets! But the latest trend now, no doubt is the revival of the leather bracelet. It is classy, suave and sassy and the quintessential band can transform your entire look. So, whether you are going for that Sundowner or for a girl's day out; put on your leather wrist bands to add an edge to your look.
So, how exactly do you pull off your leather wristband look? The good thing is your leather bracelet can look good with almost any attire. You can team it up with a casual dress or jazz up your denims with it. The key is to make sure that the material and the colours you have decided to don should complement each other. Here's a handy guide:
1. For that Bohemian look
The Boho look is always in. The dreamy look teamed with beach hair and flowing gowns never goes out of fashion. So, if you are planning a day out with your girls at the beach, don't forget to stack up on your leather bands. Brown leather bracelets stacked with beads would complement your look perfectly.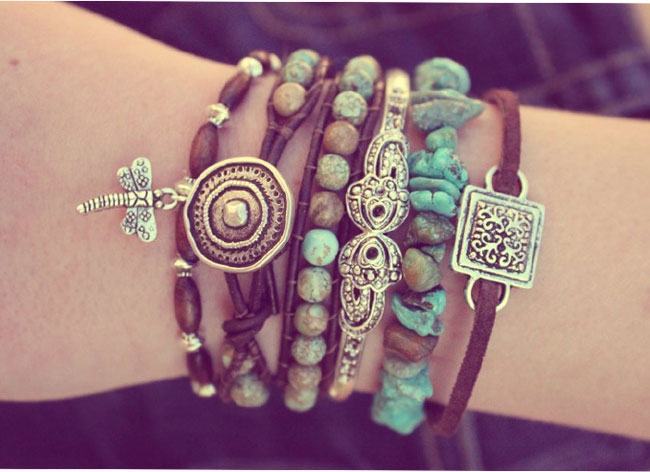 2. Day out with your girls
Girls, gossip and shopping go hand in hand. Girls' day outs are always fun and they help you unwind at the end of a hectic week. Wear something fun and flirty on your day out with your best chums. Floral and pastel colours go best with this mint leather bracelet customized with a watch.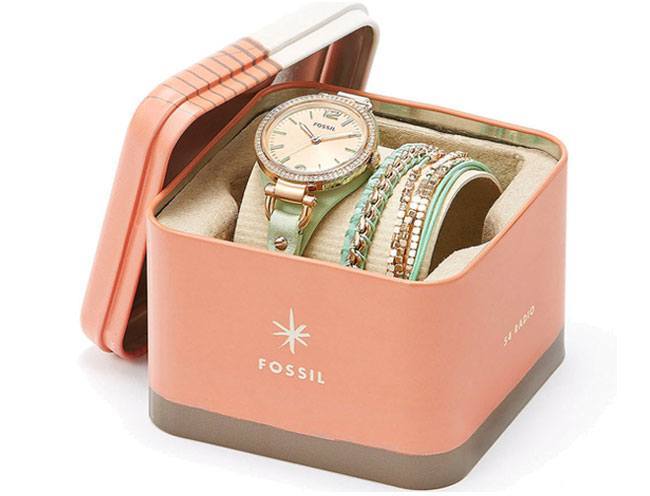 3. Sunday Sundowner Outfit
Sundowners are the perfect way to relax and prep up for the coming week. The beautiful setting, coupled with good food and music is the perfect way to show your casual side. Team up your jumpsuit or your midi dress with the perfect black leather bracelet.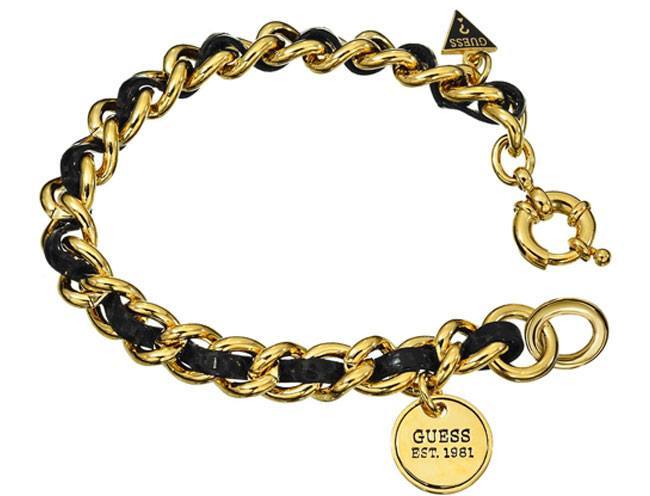 4. Channel your punk rock days
Aaah, those were the days…Punk rock was your primary favourite and Avril Lavigne was your fashion goddess. Crafted for the grunge look, these bracelets can really give you the feel of those fashion heydays. It doesn't have to be that chunky, but a one with spikes can really jazz up your look.
[sc:mediad]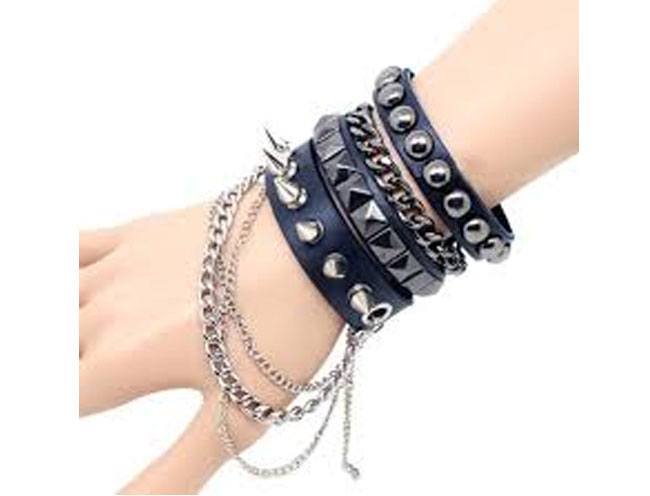 5. The Beady Affair
Beads and leather are the perfect combination. Leather bracelets woven with beads can be perfect for a causal date or a just a day out for shopping. The best thing is, you can team it up with almost anything-shorts or dresses! Beaded bracelets can also be stacked up. So don't be afraid to chunk it up.
6. Femme Fatale
For that feminine look, opt for pieces that are a little on the lighter shade and team it up with a pearl bracelet. Pink, gold and rose-gold are in vogue now. And for a flirty date out, you can wear a white leather band with other jewelry to soften your look.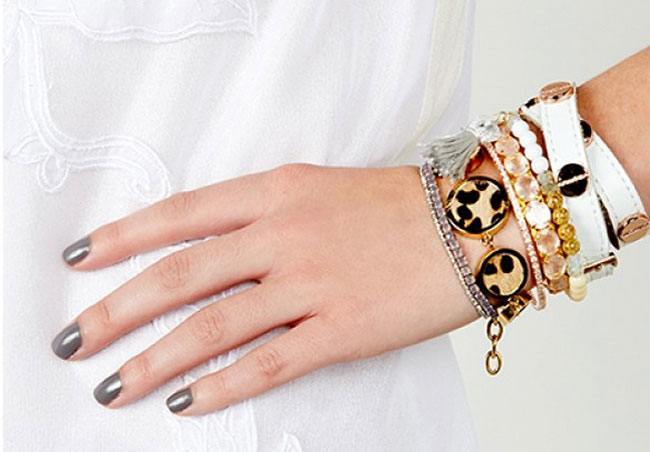 7. Vintage View
Which girl doesn't like vintage jewelry? Vintage is in vogue now and you can borrow your grandmother's bracelets to complete your look. A flowing gown or a plaid shirt can easily go with these vintage bracelets.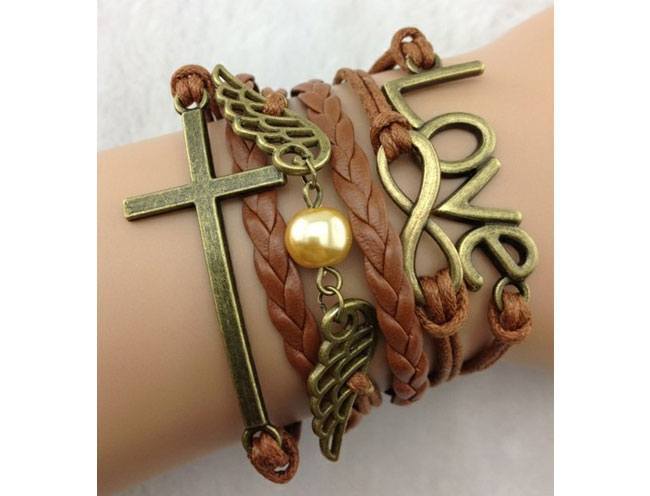 8. Polished Prepster
A monogrammed piece and minimal look can really pop out with a good collection of leather bracelets. For that nautical charm, slip on some sophisticated enamel bracelets and stack up your leather look. You can instantly transform your casual look into a preppy one with the right accessories and bracelets.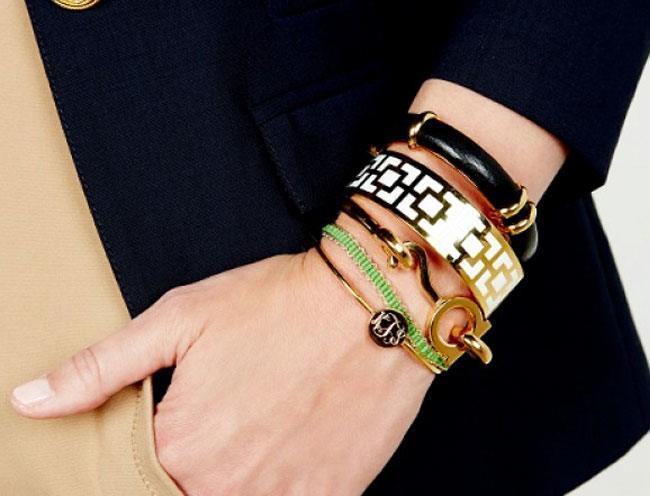 Bracelets are a quintessential style statement now. Teamed with the right colours and styles, they can really help you transform your look.