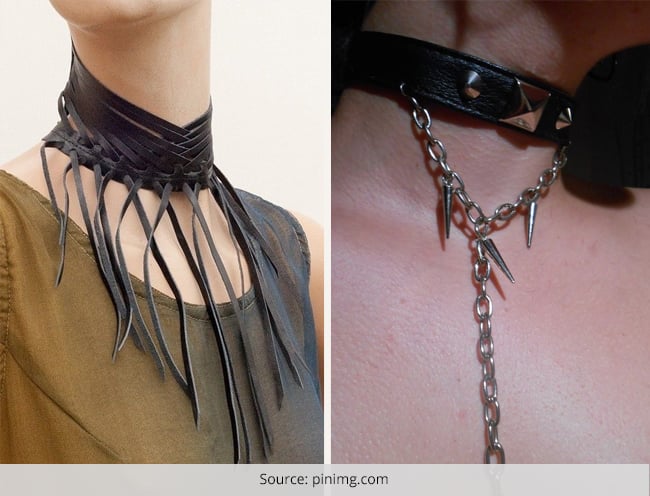 Leather accessories and clothing have been extremely popular with rock music lovers and bikers. This is because leather seems to be synonymous with a tough, grungy persona. Everything about leather from the smell of it to the texture and look screams grunge.
So if you're looking to try out a very edgy look, then all you need is some black kohl, a couple of cool outfits, and a leather necklace to finish up the look. Distressed jeans, shorts, and short skirts look great with leather necklaces.
[Also Read: Lace Necklace Pattern]
Leather Necklace with Metal Embellishments
A black close-necked leather necklace with metal additions is a classic rock chic look. The one thing you need to consider is if you can carry off this look. It is very dramatic and if it doesn't match your personality, then you should consider opting for something a little more subtle.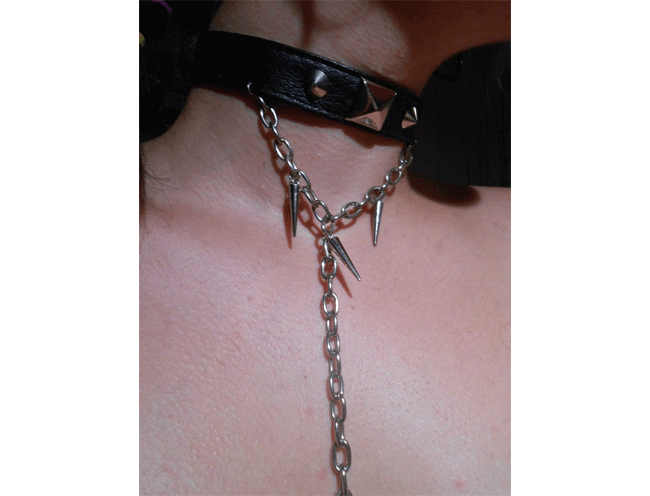 Leather Collar Necklaces
There are also the leather collar necklaces that can be teamed with lacy tops to create a contrasting, intriguing look. This is a great way to wear leather clothing as well. Contrasting the tough tempered leather with delicate looking lace will create a look that will be vastly different from all the traditional leather jacket with a t-shirt and denims look.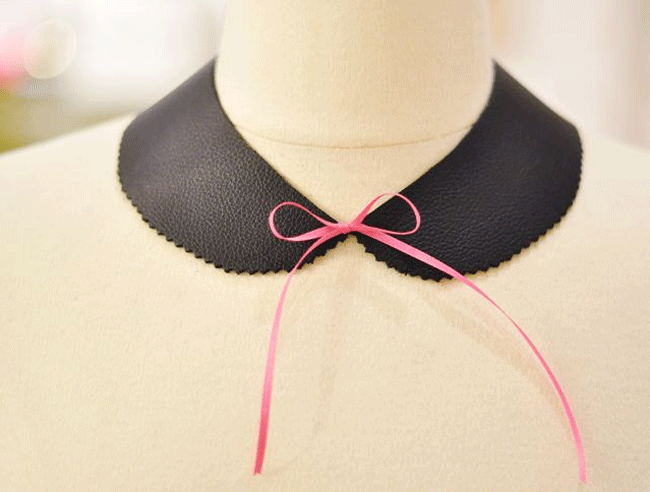 REMEMBER: As with any other fashion trend, take care not to over-do it. While stacking leather bracelets will look great, wearing leather necklace and leather earrings at the same time is a total fashion disaster. So limit yourself to one leather accessory.
[Also Read: Washer Necklace Tutorial]
Leather Cord Necklaces
A leather cord necklace will look great with off-shoulder or low-neck tops. A leather cord is tied or fastened to create a necklace. You can add some beads or other such additions to make it more interesting. This is a very easy DIY necklace that you can make yourself. All you need are some good quality leather cords to tie around your neck.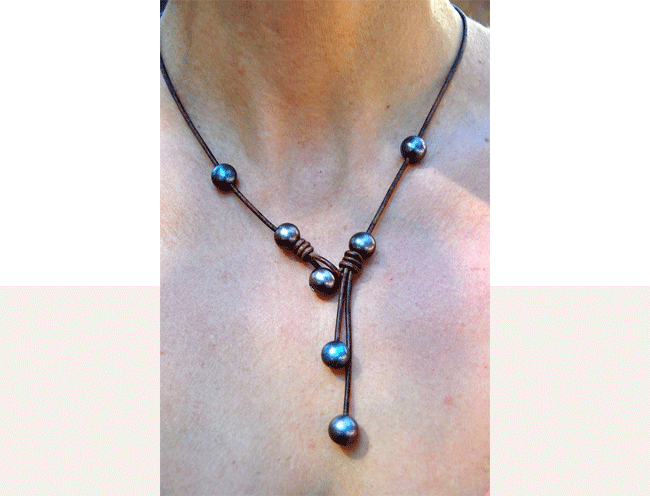 Fringe Necklaces
[sc:mediad]
Another type of leather necklace to create a grunge look is to opt for fringe necklaces. How big the fringe is, will depend on your comfort level and the final look you're going for. You can wear a small fringe leather necklace to accentuate your outfit, or you can wear a big, armour-like fringe necklace that will pretty much cover up your entire front up till your waist.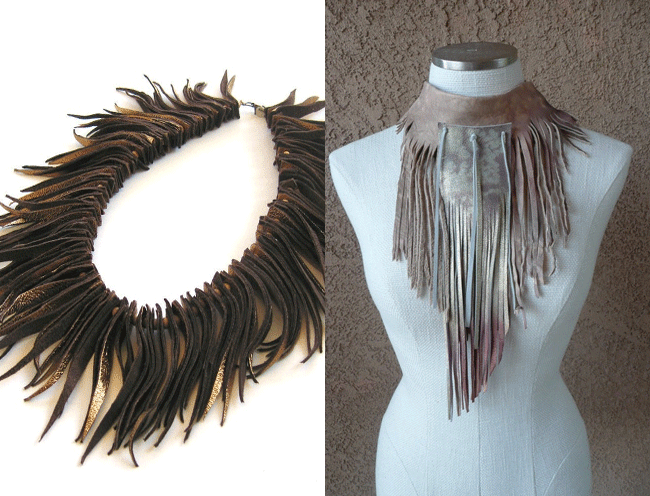 There is something about leather that turns everything into looking grungy and gothic. Even a pink leather necklace, or a rose patterned, or a feather shaped one ends up looking grungy. Maybe because leather has long been associated with a very macho tough image and this translates into the grunge look.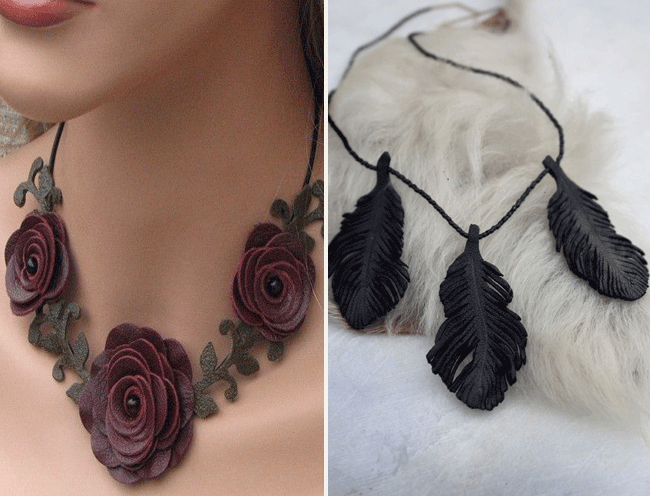 Leather neck pieces are a great way to start your journey towards using leather in your look. Once you get the hang of this, you can also take small steps and venture into the leather jacket territory and see how that works out for you. So get your grunge on with some statement leather necklaces and rock the look.
Cleaning your leather jewellery: If you already own leather jewellery, then you should make it a point to periodically clean it to improve the life span of the leather. You can use a specialized leather cleaning oil or solution to clean the jewellery and also help protect it from water and humidity. Avoid using damp cloths or water to clean your leather jewellery. Use a soft, dry cloth instead. When taken good care of, leather jewellery should last you for years without any fraying or breakage.