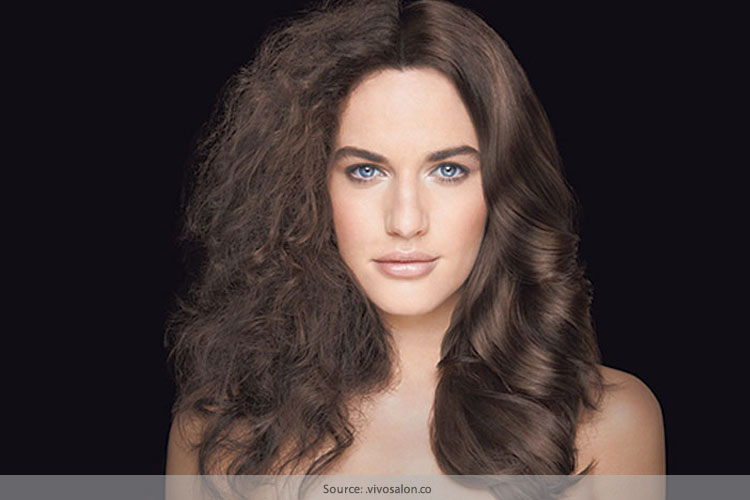 A girl's beauty dictionary is always teeming with new things. There is contouring, strobing, hair stenciling, and many more skin and hair care treatments that are worth bookmarking.
Keratin Treatment is the new thing that is trending in the beauty world and beauty salons. But first it is important to know what keratin is and what is a keratin treatment.
Keratin is a nature gifted protein which our hair is blessed with. And keratin hair treatment involves applying keratin hair-straightening product to your hair followed by using the heat of a flat iron to seal in the keratin therapy. The core idea is to make the protein element get back into the hair which otherwise gets tarnished due to passing age.
Duration Of Keratin Treatment
How much time does keratin cure need? On an average, it takes about 90 minutes or a little longer depending on the hair length. But yes, you also need to find out if your hair locks are cut out for keratin straightening. It's alright for curly and frizzy hair to go for keratin treatment, but not straight strands, you see.
One valid thing might strike your mind once you go for keratin straightening treatment. Is it all right to wash your hair after going through keratin treatment process? Ideally, you shouldn't wash your hair for 3-4 days after getting keratin treatment since the solution takes its time to work and deliver results.
Brands In Keratin Treatment
Of course, you want to know the keratin treatment products, don't you? Well, coming to the keratin shampoo and conditioner in particular, the market is flooded with many brands.
One such brand is The Brazilian Blow Dry which came into origin in Brazil before it spread like fire around the world. Popular in the US, it has Formaldehyde used in keratin straightening which has been seen in some extremely high concentrations.
Once you get a keratin hair treatment and after observing the don't-wash waiting period, it's best to wash your hair with a sodium sulphate-free shampoo. This would help in
maintaining the treatment well.
As for the benefits of keratin treatment the results last you between two to two and a half months.
One of the integral part of keratin treatment reviews is whether keratin treatment hair loss actually happens. Well, the only thing to worry about keratin treatment side effects is that hair breakage doesn't happen after the treatment is done, but with flat irons that are used to dry and seal the hair afterward. Since some hair stylists might use a flat iron which is too hot and scorches hair, the end result could be hair breaking.
But the good news in keratin therapy is that keratin is more of a restorative treatment since it strengthens the hair shaft.
Another school of thought about keratin hair straightening side effects is the presence of formaldehyde in it which when applied to the hair smoothes the cuticle and makes hair silky smooth. But for the experts who warn against it since formaldehyde is a pretty harsh and potentially hazardous chemical.
[sc:mediad]
It means if you have gone for a keratin treatment which has damaged your hair, then opt for the best remedy by going for short, blunt haircut and avoiding future keratin treatments.
Should you be suffering from dermatitis, it is best to consult a dermatologist before going for keratin hair treatment.
To sum it up – while keratin treatment before and after sounds good and so does the idea of keratin complex smoothing therapy check out first whether your scalp is prepared for Keratin Treatment.