Many a times in a hurry to succeed, we forget to stop and help others. We get so self-absorbed that we forget how important it is to give back to the people who made you what you are today.
Audrey Hepburn once said, "As you grow older, you will discover that you have two hands, one for helping yourself, the other for helping others." But it didn't take very long for Ritu Kumar to realise that she has two of those hands. En route to empowering herself, she empowered many people around her and that is something not many people realize at such a young age.
Maybe that quality of hers – helping those around her constantly – has made her what she is today. A brilliant designer, that gave old techniques a new look. Agreed, Fashion gets repeated on a time loop and every 20 years, recycling happens. But the technique always remain the same. And to some extent, we have Ritu Kumar to thank. While she had a very humble start to her career, she very well made sure to remember her roots and stayed grounded. Today, her designs are most coveted among brides and it is imperative for brides to have at least a blouse piece from her collection in their wedding trousseau. Some brides though, are very lucky and get to wear her creation on their special day.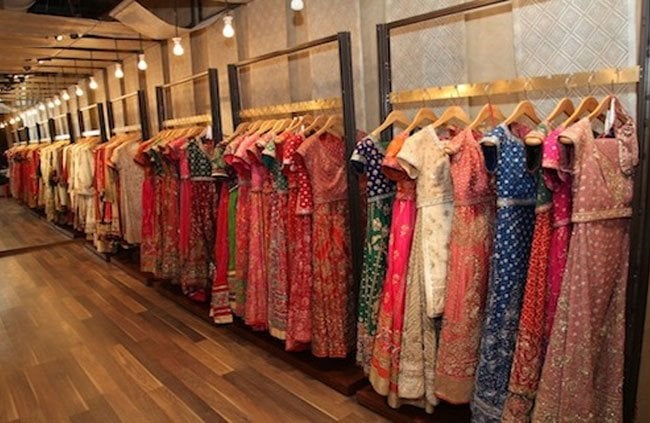 But, just like Rome was not build in one day, Ritu Kumar was not born into a family of designers, and had to work day and night to be where she is now. And even now, she is constantly working because she has some real beautiful competition out there. And Ritu doesn't take this lightly. Season after season, she comes up with new ideas and experiments with vibrant colours.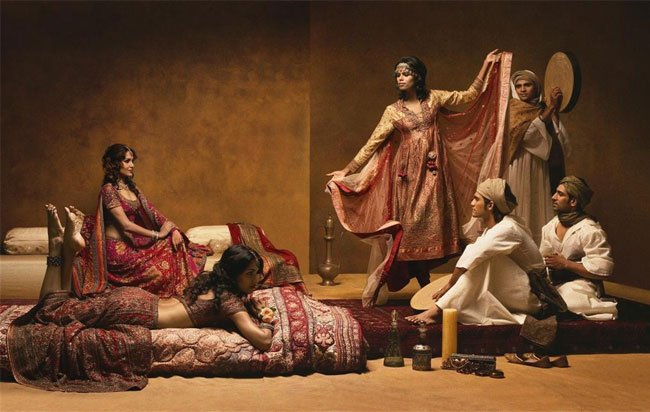 But where did it all start?
Born in Amritsar and raised in Delhi, Ritu Kumar always had a knack for designing clothes. Despite what she is today, life wasn't handed to Ritu Kumar in a silver platter. From having a small shop with two tables to now having 35 retail stores (WOW) spread across India, Ritu Kumar, as rightly mentioned earlier, is India's favourite designer.
Sure people can go on and on about how expensive designer clothes are. But do you really think they are not worth it? The design, the creativity, the hard work, the sleepless night, the fighting with contractors, the dealings with workers, everything combined with loads of tension and anticipation is what goes into making one single dress. It isn't easy. Then there is fear of the audience not liking the collection, so there goes a lot of research as to what is in or what will openly be accepted.
[sc:mediad]
Post her success as a hard core wedding designer, Ritu Kumar tired her hand at pret, and needless to say, she succeeded. Apart from her brand Ritu Kumar, she went on and launched two more brands LABEL Ritu Kumar and Ri. She isn't just famous for designing clothes. She has also designed many beautiful clutches, batwas and potlis. Other than that, she has also designed shoes.
Bollywood Brides
When we say that Ritu Kumar is Bollywood's official designer, we don't say that lightly. She has been favoured among brides for their pre wedding functions, only because of her out of the box thinking. While getting her Mehandi done, Soha Ali Khan donned a Ritu Kumar outfit and looked brilliant. As for Dia Mirza, she made sure to wear creations by Ritu Kumar for most of her wedding festivities. Kareena Kapoor on the other hand got her mother in law's (Sharmila Tagore) wedding dressed restored by Ritu Kuar and looked magnificent!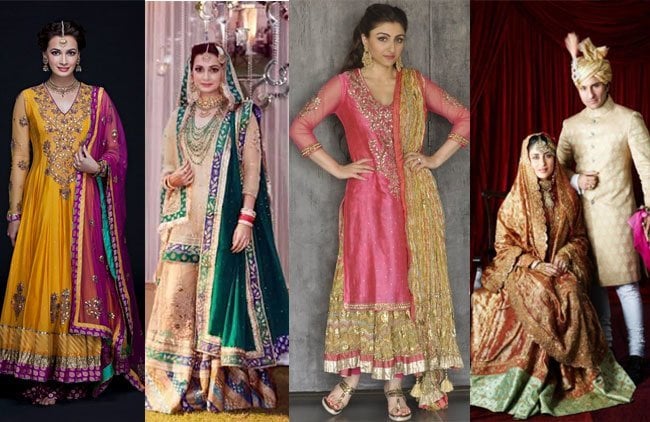 Bollywood Belle's
Well, you don't get married every year. So does that mean that you can't wear Ritu Kumar that often? Wrong! Take inspiration from these beauties who have often been spotted wearing Ritu Kumar's creations for various events and functions.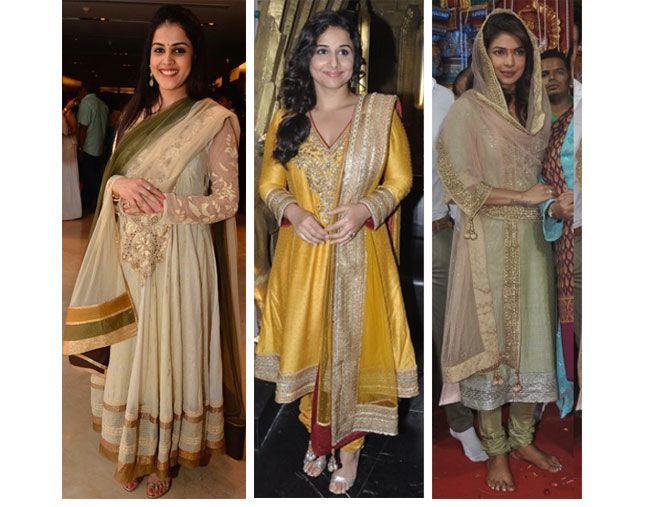 Ritu Kumar has not only empowered many women around her, she has also inspired many fashion designers to think out of the box and do something that speaks design and art instead of just following the herd. Kudos to the woman who single headed-ly managed to create a legacy in a short span of 20 years!