Fashion enthusiasts may claim that they are  au courant with their favorite fashion designers' life history and work and can even talk about them in sleep. Fashionlady offers these fashion aficionados some surprising fun facts about their designers, which they have never before heard of.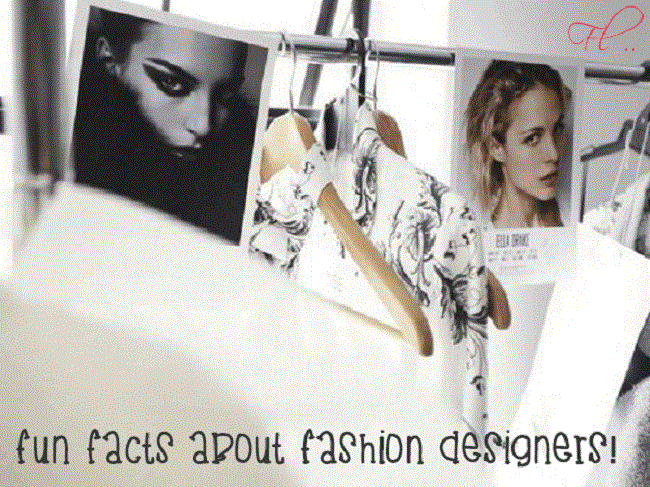 This special edition will help you brush up your GFK i.e. General Fashion Knowledge with some cool facts. Do have a read!
Fun facts about Louis Vuitton
It's a know fact that this French fashion house is the top most luxurious brand in the world. You may be one of their esteemed clientele and proudly boast some of their products in your wardrobe. Below are some facts to make you more familiar with this label.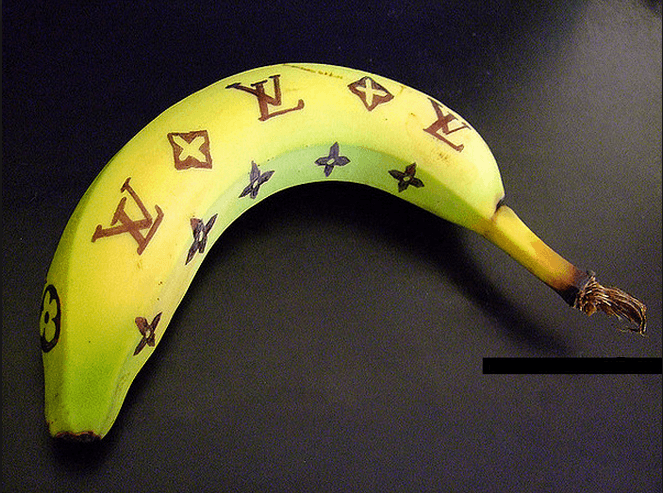 They have not only legally acquired the copyright for their signature stripe pattern but also the color combination they use in their products.
Even though they have trademarked their signature design, 99% of Louis Vuitton merchandise in the world is fake.
At the end of the year, Louis Vuitton burn all their unsold bags. They take this drastic measure only to maintain the privileged and high-end nature of their brand.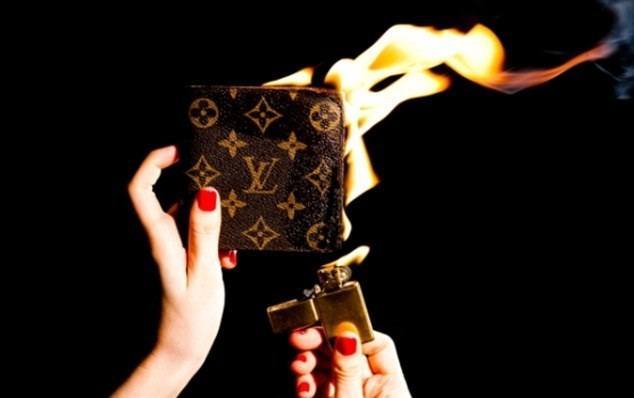 The handles and piping of the original LV bags are made up of cow-hide leather which is a light tan color, while the edge being dyed red and yellow stitching. After using the bag for few weeks, the leather handle changes into dark brown and if it doesn't then it's fake.
In Las Vegas of Nevada, LV has 5 showrooms all on the same street of Strip. You can imagine their popularity!
LV bags are not as delicate as one thinks. Instead, each bag goes through several durability tests, such as it is being dropped from a height of half a meter for 4 days straight with a weight of 3.5 kgs inside, among other endurance tests.
Fun facts about Ralph Lauren


Ralph Lauren is counted among the top American fashion designers today. He is mostly popular for his Polo line and even at the age of 72, he gives high competition to his contemporaries. Unlike other designers, he is a very private person. So, here are 10 interesting fun facts to help you know him better.
Even though he is one of the renowned fashion designers in the world, he never studied fashion designing; instead he went to a Business School.
He initiated his fashion business with ties in bold and vibrant colors. His ties became overnight success and rest is history.

He launched his signature piece i.e.  Polo shirt , as it is more famously known, featuring his trademark emblem of a Polo Player.
He has been into fashion business for over 4 decades now.
Before entering into fashion world, he served in the U.S. Army.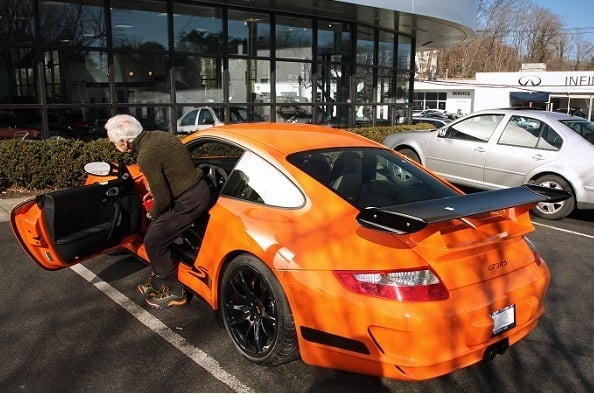 Ralph Lauren has an extensive automobile collection including both latest and vintage, such as the 1938 Bugatti 57sc Atlantic Coupe is one of the only two left in the world. There were only four cars originally made.
Apart from dealing apparel business, Ralph Lauren is also involved in home furnishings, paint, accessories and fragrances.
He sustained a massive brain tumor in 1987.
Ralph Lauren has 300 stores across the globe and owns 90% of his company.
Fun facts about Karl Lagerfeld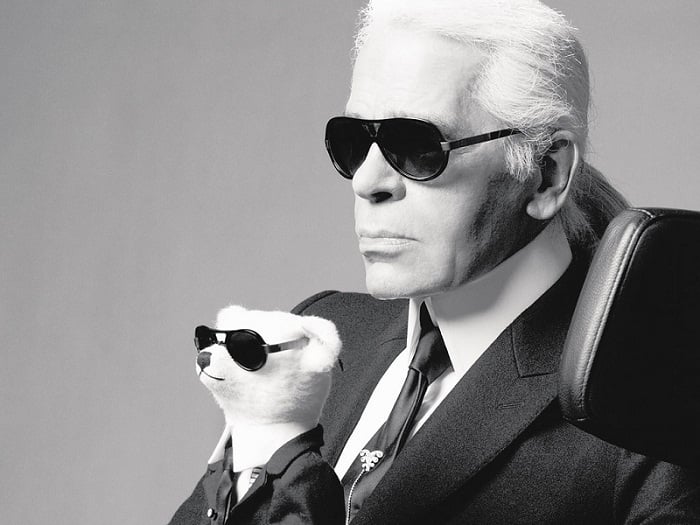 Before becoming the Creative Director of Chanel, Karl has also worked with Fendi and Chloe. Below are some interesting facts about this German connoisseur apart from his trademark dark sunglasses and white hair.
[sc:mediad]
Today when we have become completely a slave of technology, surprisingly Karl doesn't have a mobile phone, rather he prefers to write notes to his people or sends fax letters.
 Karl Lagerfeld's Macy's Collection received 1 billion "clicks" online when it launched!!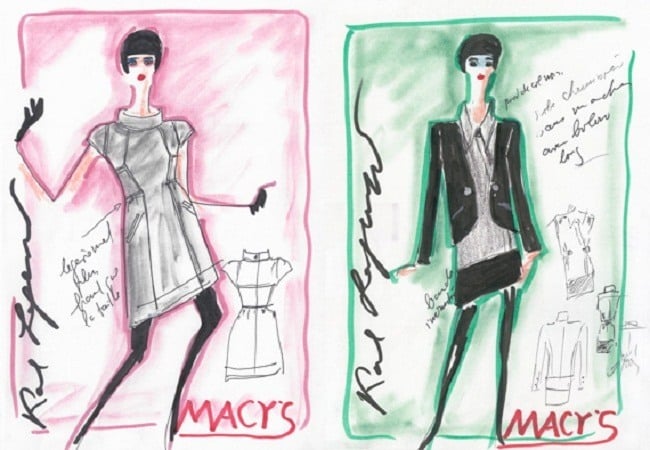 Karl had collaborated with fashion brand, H&M in 2004 to launch a collection that was sold out just within 48 hours.
He had designed Madonna's wardrobe for her Re-invention world tour.
He owns more than 100 iPods and has a special customized Louis Vuitton bag to keep them in.
Karl has a penchant for literature, which is evident from his personal library. He also runs a bookshop and publishing company in Paris under the name 7L.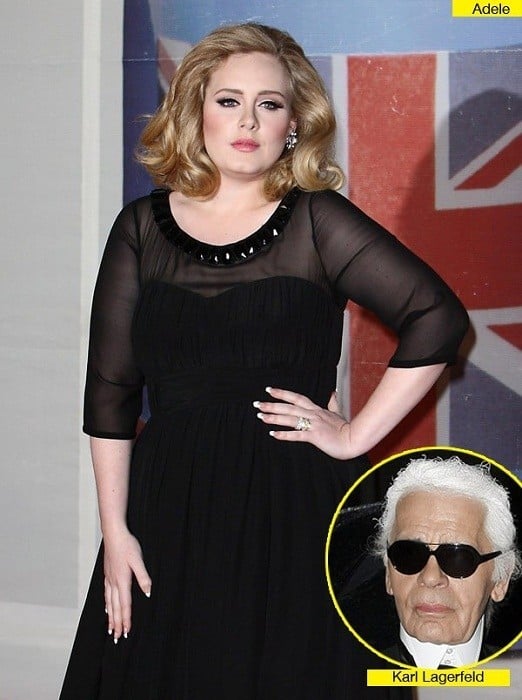 He has been into many controversies because of his outspoken nature. For instance, he had publicly stated Adele is 'a little too fat'. In another instance, he created a fury through Britain, when he commented on Pipa Middleton saying she does not have a nice face, so she should rather stick to showing her ass. However, he apologized later for his statement.
Fun facts about Marc Jacobs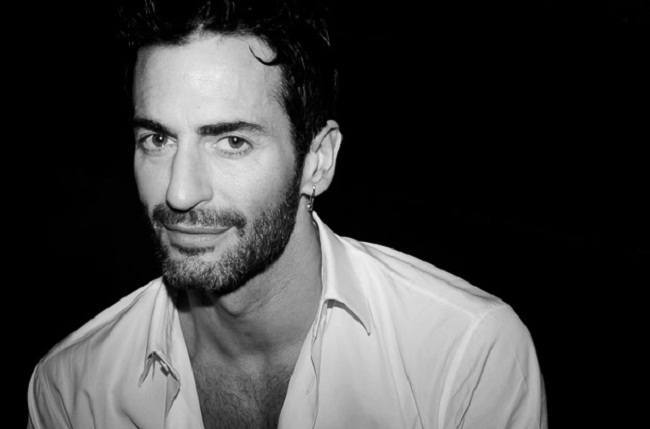 The American designer, who runs his eponymous label and also a diffusion line, Marc, is also the Creative Director of Louis Vuitton. He is very much loved because of his influential and coolest designs. So, here are some more reasons to make him even more endearing.
It's a known fact Marc Jacobs is a gay. These days, he is dating a male porn star who's half of his age and is least bothered about critics.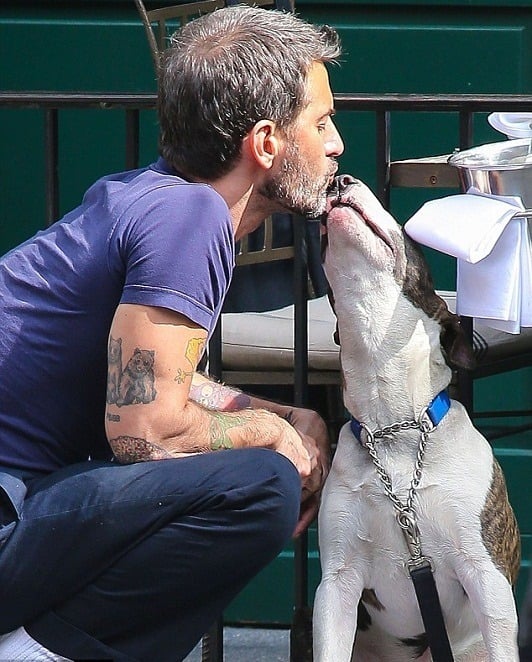 He is an avid dog lover and has named a perfume after his former dog, Daisy and also has a tattoo of her.
He has got some weird 28 tattoos on his body, including his impersonated Simspons-style cartoon, M&M's character, Spongebob Squarepants etc.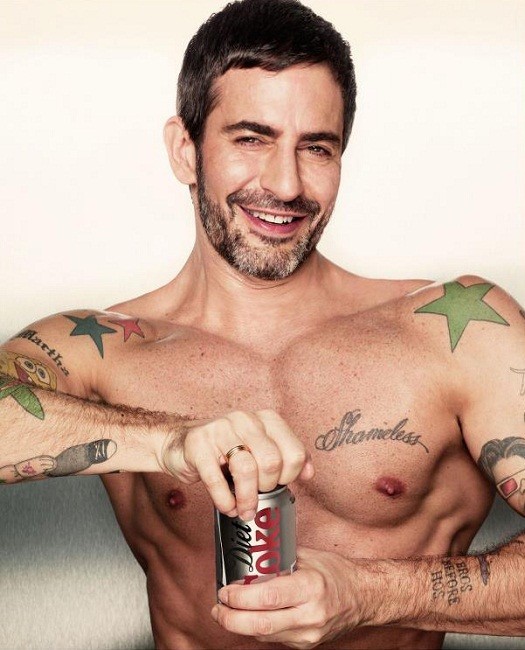 He made his acting debut in Disconnect, which was released in April this year.
Inspite of being extremely talented, Marc has gone been through some worst days of his life, when he was struggling with his addiction to drugs, especially heroine. Impressively, he came out of his addiction and has been a good boy since 5 years.
Fun facts about Michael Kors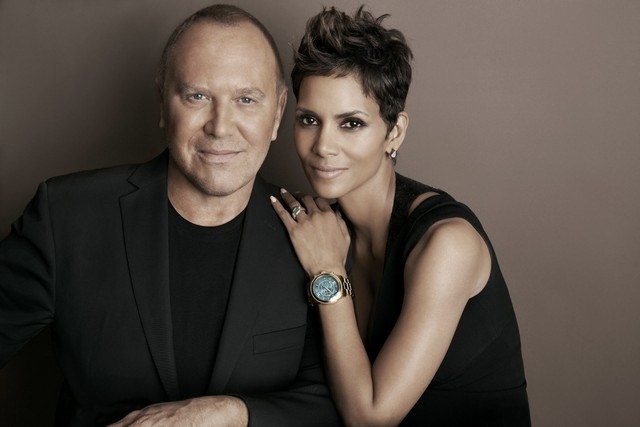 Although Michael Kors has become a familiar name in the world of fashion industry today, there are still some facts you don't know, especially about his style.
Did you know he became a fashion designer at the age of 5? Yes, Michael had designed a wedding dress for this mother on her second wedding when he was just 5 years old!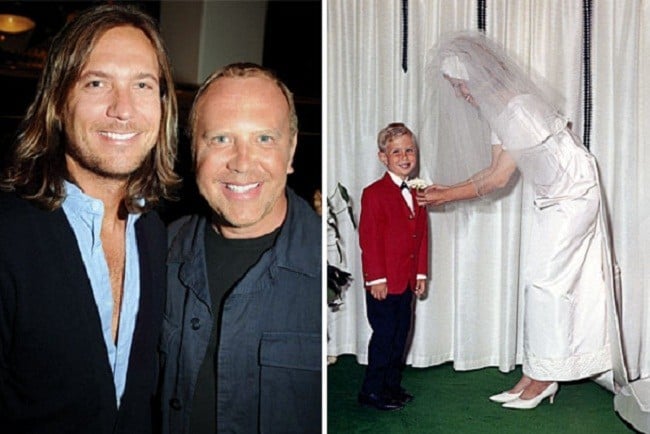 He was born as Karl Anderson Jr and then he was called as Chuckie when he was toddler. he changed his name to Michael when he turned 5.
At the age of 11, he was running his own boutique in his basement under the name Iron Butterfly Boutique, selling handmade leather bags and copper bracelets.
At a birthday party, he was discovered by a TV producer and hence, got a chance to work as child artist in several commercials for high-end brands.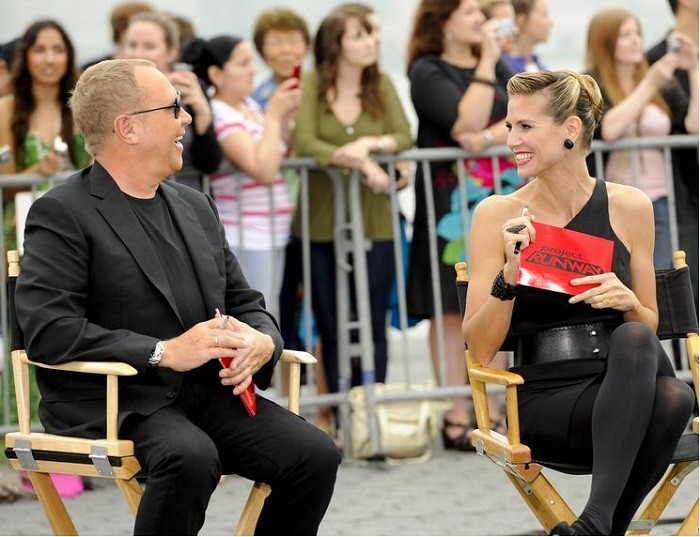 He claims that his secret to success in fashion industry is for his love for women. He enjoys working with women and he takes it as the biggest compliment, when any of his female clients says she loved the way she looked because of him.
Fun facts about Gucci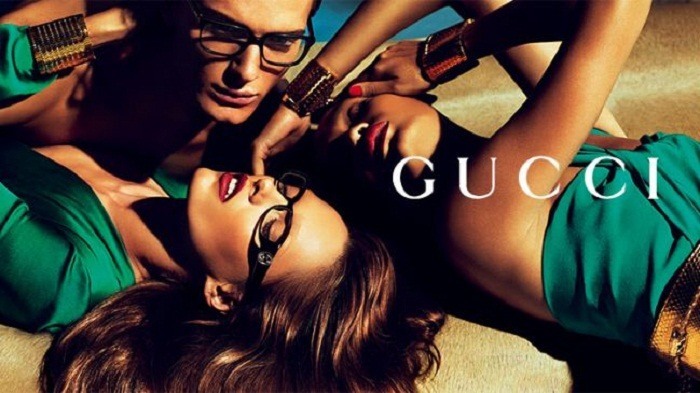 Gucci is the biggest selling Italian brand and probably it is the first name to be considered, whenever we talk about international fashion brands. That being said, there are still some facts you'll be surprised to know about Gucci.
The Guinness World Records named the Gucci's 'Genius Jeans' as the most expensive jeans in the world.
The company has gone through some of their hardest times, when one of the brothers was murdered over taking the ownership and also the time of their bankruptcy. Luckily, the brand survived through all this. today, it is one of the most profitable companies in the world.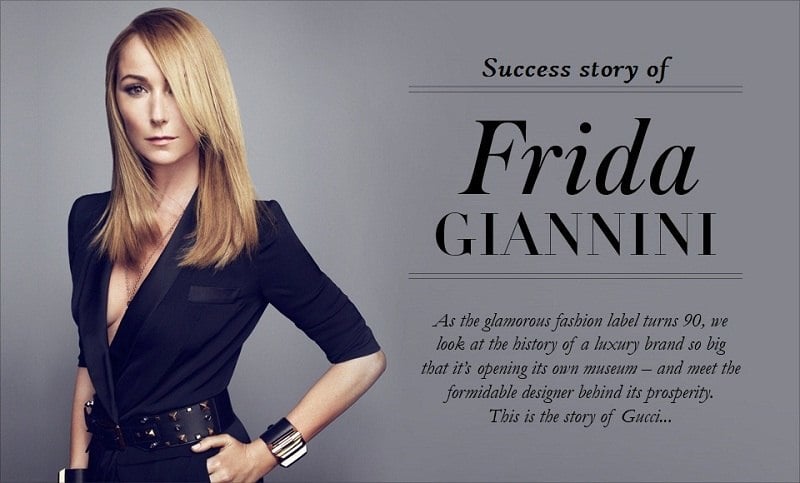 Tom Ford is credited to save the company from their bad times. He held his position from 1994 till 2005 and then Frida Giannini took over his position and took the company to the next level.
Hope you enjoyed this special edition on fun facts about top 6 fashion designers!