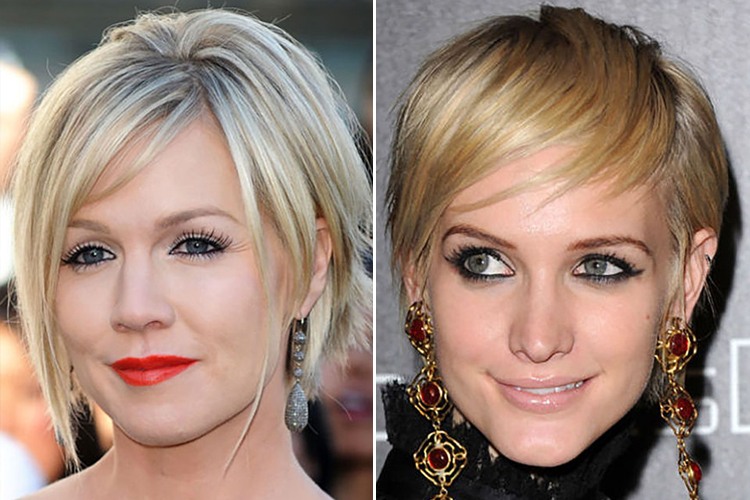 This year there have been tons of ways to style your hair like a star. The short hair kind of girl was as much the center of attention as much as the lass with medium bangs or long locks. Let us explore hairstyles 2017 by taking a style tip from the celebrities who left us mesmerized with their mane story, day and night with the hottest 2017 hair trends.
Top 12 Hairstyles That Rocked 2017:
Check out the celeb mane makeovers that grabbed the fashion headlines this year:
1. Kate Hudson:
Kate knows how to rock this "tousled" bob. To get her look, start with a deep part. Then use a 1-inch curling iron. Once you are done with the curling, run your fingers through the curls so that you get the designer 'out of bed' look.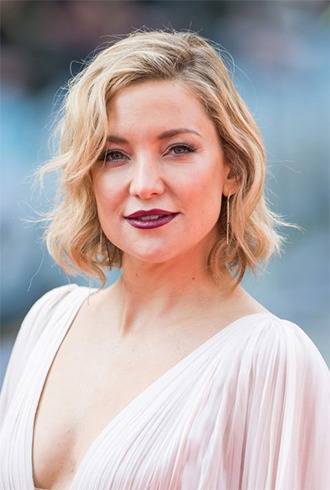 2. Jessica Alba:
Perfectly short and trim, this is one of the most sensational haircuts of 2017 that Jessica Alba sported. First, blow-dry your hair roughly with your hands. Now take five sections of hair. The first section should be 3 inches from the top of your head, and it should go back to the crown like a Mohawk. Part the rest of the hair in four sections. See to it that the hair is on each side of the Mohawk and two sections at the back. Wrap each section in a round brush and blow the hair away from your face. Complete blow-drying all the sections and then use a 2-inch curling iron for each section. Shake your hair out, loosen it with your fingers and give a finishing effect with a holding spray.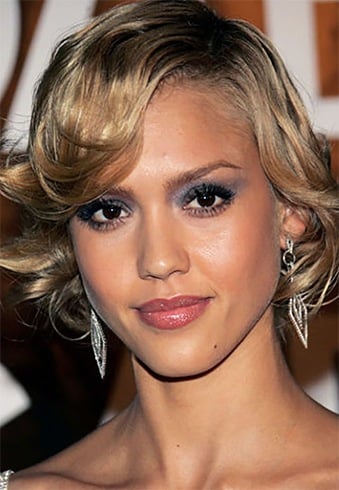 3. Keira Knightley:
Talk of ultra chic 2017 haircuts female and this Keira Knightley one is your go-to option. Dry your hair first with a diffuser. Once your hair has become half-dry, divide your hair into three sections. One partition line starts at one ear and ends at the other. Two sections will be on another side of your parting and the third one will be on the entire back. Starting from the back of your head, take a 1-inch section of your hair. Twist each section around your finger and let the hair fall. Repeat the same for each hair section so that you get a ringlet look. Once the hair has set, shake it a bit and let it air dry.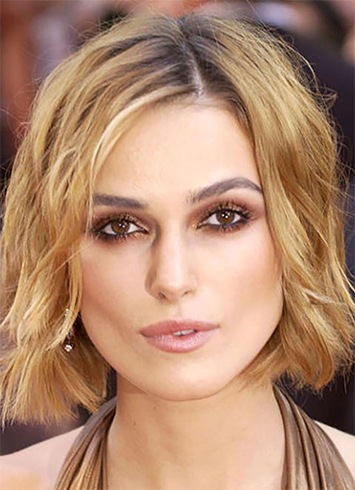 4. Nicole Richie:
Absolutely stunning this is one of the most glamorous 2017 medium haircuts. Pre-dry your hair with your hands. Then dry 3-inch section with a round brush and place all your hair on the crown. Now finger comb the top sections of your bangs back so that you get a root lift. Now blow-dry your bangs to the side and you are ready to look like a hottie with a smashing new hairstyle 2017.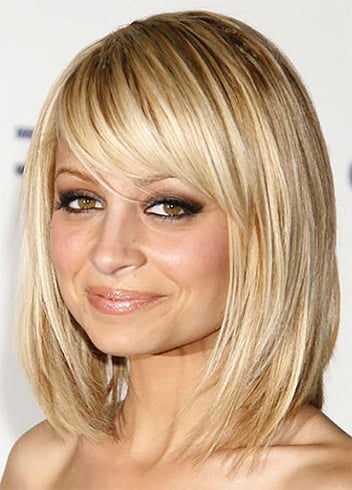 5. Katie Holmes:
Give the hair bangs a lift and smooth them out by blow-drying them with a flat boar bristle brush. Now blow-dry the rest of your mane so that the hair roots get as much lift as possible. Finish with a shine mist.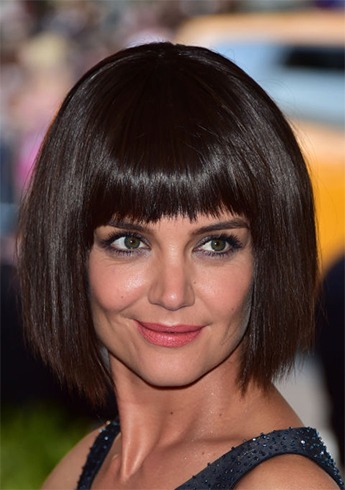 6. Natalie Portman:
This hot hairstyle 2017 female sported by Natalie looks superb and edgy. First, you need to blow-dry the bangs. Then use a small round brush and put the bangs on top of the brush. Keep rolling it forward and down. See to it that you get just a little bend in the bangs. Now blow-dry the rest of your hair using a large round brush starting from the nape and moving toward the crown. And you are ready to rock!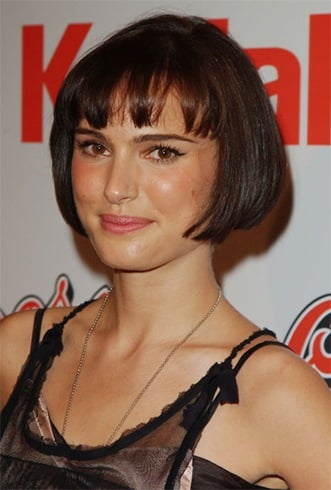 [sc:mediad]
7. Tina Fey:
Says Naz Kupelian, Rusk celebrity hairstylist at Naz Salon in Lexington, MA "This is a great hairstyle for work, the grocery store or the red carpet". To get one of the most beautiful hairstyles of 2017, you need to have layers of shoulder-length hair. Blow-dry your hair straight and smooth. Now put a small amount of glossing cream to tame the flyaways and get some shine. Take a hot flat iron and iron the tips of your hair from the sides. Get the long bangs slightly behind one ear, and get the under-section of your hair towards your chin. Didn't you find this look as one of the most stylish 2017 hair trends?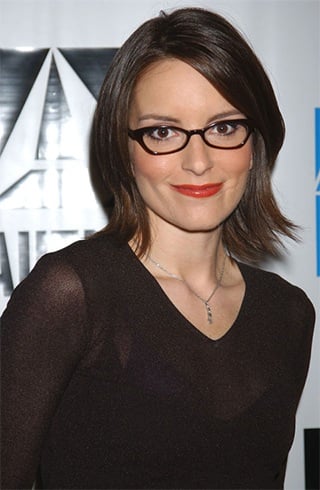 8. Nicole Kidman:
Nicole baby is hard to resist when it comes to her fashion statements. Look at the way she makes heads turn with one of the most talked-about haircuts 2017. To get this look, you have to first wash your hair with a shine-enhancing shampoo plus conditioner.Then apply an anti-frizz serum to your hair locks that have been towel-dried. Supposing your hair isn't curly. Get a curl-enhancing beach spray. Dry hair section by section – either naturally or with a blow-dryer. When your hair dries completely, use a curling iron so that the spirals fall straight down. Separate the curls slightly and pull a few of them to the front of your face. That's when you can get Kidman's look RIGHT!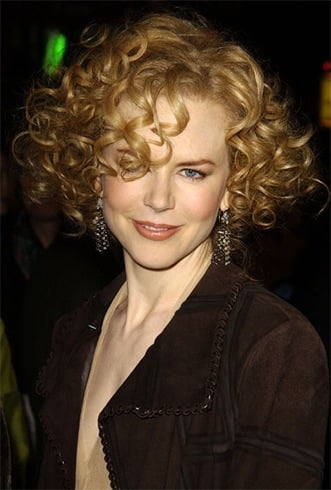 9. Reese Witherspoon:
Heard of the 'lob'? It means the longer bob which hits at the shoulders or slightly below. So if you want this bobbed goddess look, ask your salon girl to create slightly longer layers for you.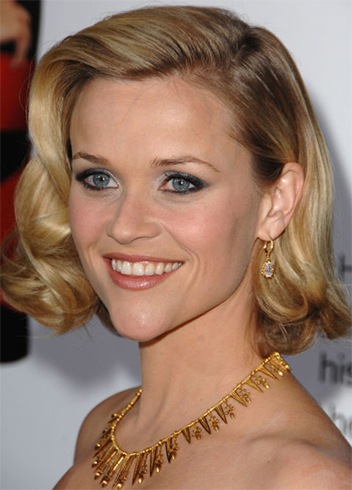 10. Kate Walsh:
To get one of the trendiest haircuts 2017, you need to ask your hair stylist to get you medium to long layers as well as long side bangs. The ends need to naturally curl. Follow it up by adding light argan oil to the ends. Blow-dry in sections using a large round brush thereby adding volume to the hair on the crown. Get the bangs on one side and push the other side behind the ear. You can secure it with a bobby pin.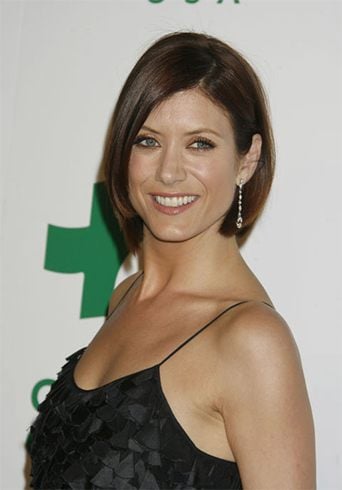 11. Angela Bassett:
To get Angela's look, apply a smoothing cream from hair roots to ends. Using a paddle brush, pull the hair gently and prepare for flat ironing. In order to create the bend at the bangs, use the flat iron in a J-motion downward and outward and lastly, use a finishing serum.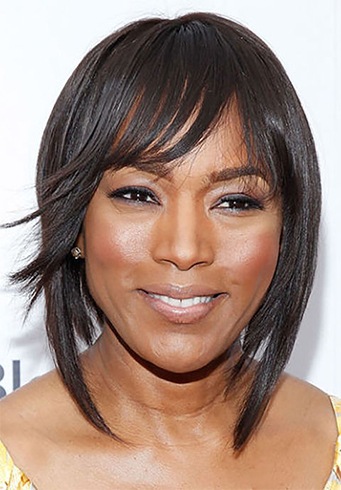 12. Natalie Portman:
To get this celebrity's 2017 hair trends – the pixie cut, dry your hair locks away from the face. Then use a pliable wax with a sheen to get some texture.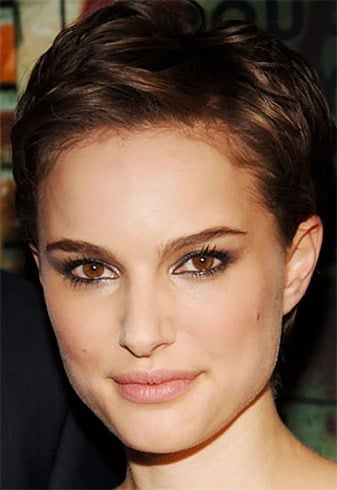 That wraps up our style directory for your luscious locks for the year 2017.
Which of the hairstyles 2017 are you going to sport before you step into the New Year 2018? Tell us in the comments section which one from the list of the 2017 haircuts female attracted you the most.
Images Source: womansday.com