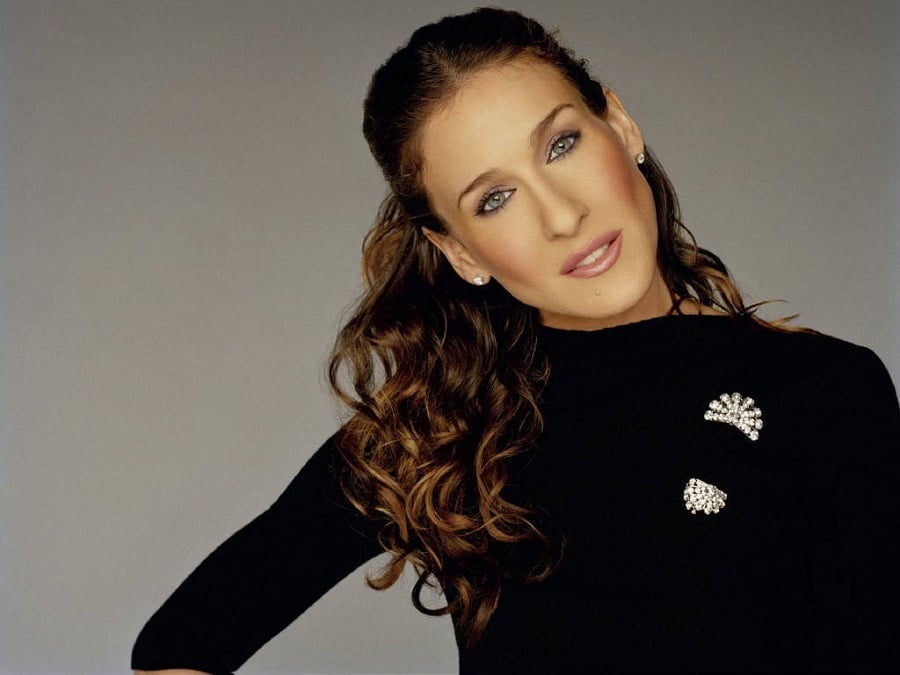 A true fashion lady, Hollywood actress Sarah Jessica Parker caught the fancies of iconic fashion designers too early in her life. It is for her love and contribution for fashion that Sarah Jessica Parker is conferred with Honorary Image Award by CLIO 2014 in an event scheduled to take place on May 7.
Multi-time winner of Golden Globe Awards, Screen Actors Guild Award and Primetime Emmy Award for her fashionista role of Carrie Bradshaw in prime-time hit television series 'Sex and the City', receiving an inaugural Honorary CLIO Image Award for her contribution to the world of beauty and fashion throughout her career is no less than an achievement and certainly another feather to her hat. The honour came sooner after the launch of Parker's shoe and clothing label with the name SJP.
| The CLIO Awards is similar to Oscars for the best in the beauty and fashion industries in the area of PR, marketing, design and film. It recognises the revolutionary work and talent in the field of creativity. This year the CLIO Awards ceremony will be hosted by television personality Andy Cohen at the Pierre Hotel in New York on 7 May |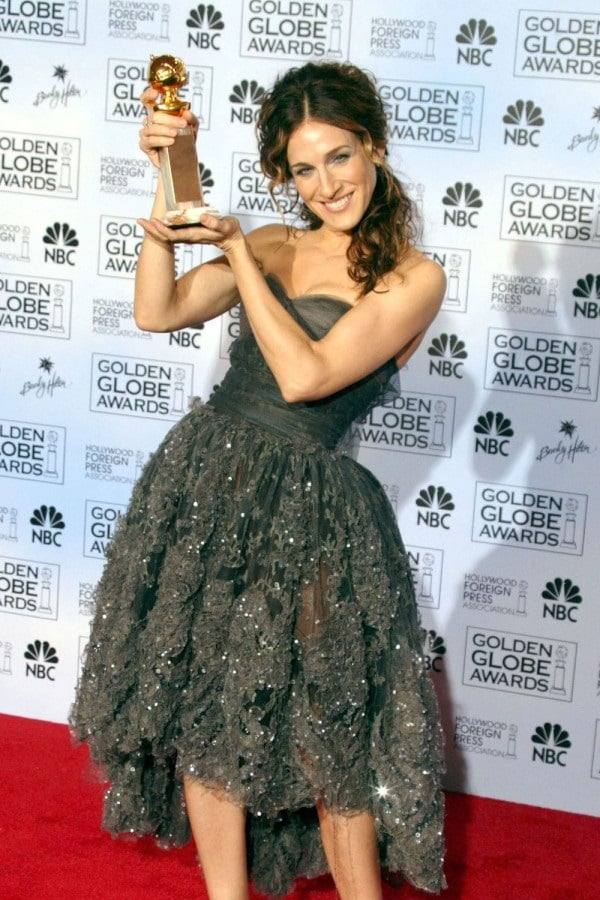 From being a television artist, a movie actress to being a producer and a fashion designer, Sarah Jessica Parker dons as many hats as you can think of! On the occasion of this great honour, The Fashion Lady chose to dig out the journey of this truly international fashion lady, Sarah Jessica Parker.
A Destiny's Child!
It all began at home! She has always known for her impeccable style and unapologetic attitude towards picking up the outfits which are slightly on the edge of quirkiness with a touch of elegance. All thanks to her mother Barbara, who from the very early age inculcated the appreciation for beautiful dresses and well-crafted footwear to all her eight children.
In one of Sarah Jessica Parker's blogs at Nordstorm.com, she said –
|We couldn't always afford the things my mother thought were beautiful and would have wanted for us, but we were made aware of what caught her attention. I and my siblings used to receive three pairs of shoes a year, one pair always being a classic patent leather Mary Jane. I always smelled the shoes because the leather smelled so good, and I still do. I still always smell a pair of shoes when I go into a shoe store. |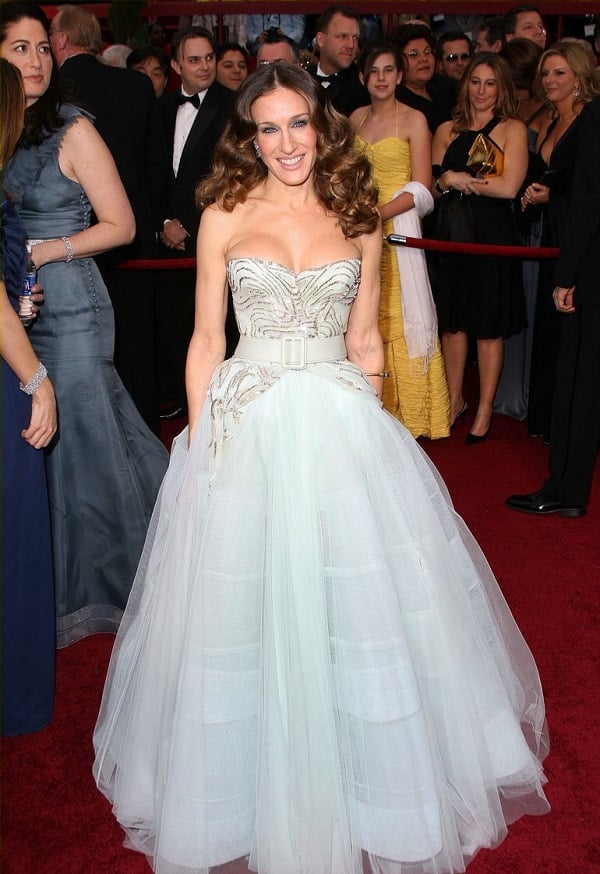 In an interview published in dallas.culturemap.com, she dived into her inspiration for fashion –
| I most certainly have always had an interest in fashion. I grew up loving and appreciating well-made clothes, because my mother always did. We grew up not having a lot of money, but she really did like us to look very nice and was very industrious and clever about finding lovely things at church tag sales and factory outlets, so I always had an appreciation for lovely, fine things. |
Parker was always interested in arts and took up ballet and theatre, which won her first Broadway role in 'The Innocents' in 1976 followed by other number of television assignments before a role in television sitcom 'Square Pegs' landed into her lap in 1982. The role won her the Young Artists Award and Parker continued to win awards for one role or another thereafter.
It was her role of Carrie Bradshaw, a fashion journalist, in the popular 1998's television series 'Sex and The City' that truly established her as a fashion icon, which also marked the beginning of Sarah Jessica Parker's journey to the wonderful world of Manolo Blahnik shoes, Alexander Mc Queen gowns and Chanel's haute couture.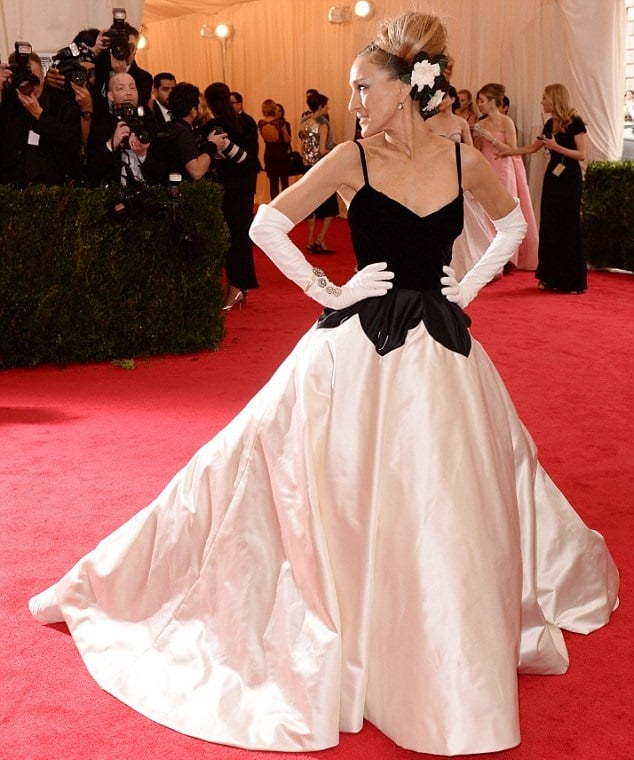 Parker took real-time inspiration from her fictional role of Carrie Bradshaw, which she stated in one of her interviews with dallas.culturemap.com –
| Fashion was something that she expressed affection for, and we knew that she was singular in the way she told her stories through fashion. But you know, we shot a whole season before it was even on the air, and we didn't have any expectations of people … connecting to anything in particular.  I think you learn, too, from wearing so many outfits. You learn a lot about fashion and conception, and you learn to appreciate even more than just the fundamentals of building something beautiful and what it takes. It just allowed me to love it more in a different way. |
The role really cemented Parker's love for fashion!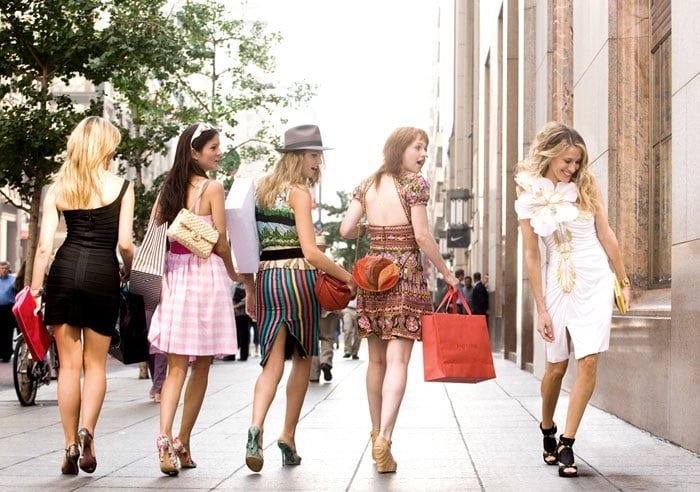 Fashion Campaign Favourite!
Parker's entry into the beauty segment began with signing a deal with Garnier in 2003 to promote their nutrisse hair products. Later in 2004, which marked the last season of 'Sex and the City', she entered a huge contract with the fashion clothing brand 'Gap', which raised to many criticisms since the campaign was not in sync with the image Parker had developed as Carrie Bradshaw. However a year later, Parker's contract with Gap ended and she was replaced by a British soul singer Joss Stone.
The designer in Parker was yet to come alive! Her first stint in designing clothes was with discount clothing chain Steve and Barry's, for which she designed and launched her own fashion line called 'Bitten' in 2007. The line featured capri pants and cotton sundresses under $20 at Steve and Barry's. But it ended soon with the bankruptcy of the clothing brand.
The actress and the designer-in-making got another chance to prove her mettle in fashion designing when she was appointed the president and chief creative officer of Halston Heritage, which is an American fashion house. Sooner, the contract was called off as it was reported that she didn't get along with the company's board.
In her interview published in www.businessweek.com, she said –
| Halston was like a boyfriend who everyone tells you to stay away from because he'll treat you badly. But you don't listen because you think you can change him. |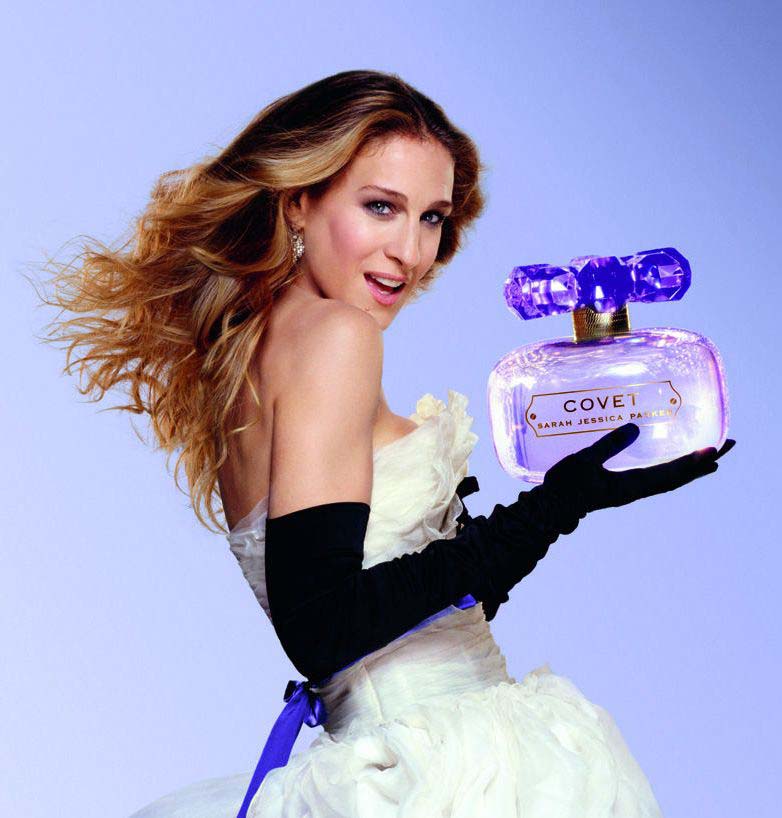 Fragrant Beauty Bee
A fashionista without a fragrance is incomplete! Hence, while she was battling between her acting career and fashion designing stint, Parker launched her own perfume called 'Lovely' in 2005. Following the success of 'Lovely', she released the second range of her perfume calling it 'Covet' in 2007 and 'Covet Pure Bloom' was launched in 2008 as a part of 'Covet range'. In February 2009, as part of the 'Lovely' collection, Parker launched a series of three new fragrances called 'Dawn', 'Endless', and 'Twilight'.
The latest from her range of perfumes is SJP NYC, which was released in 2010. This perfume range was promoted as being Carrie Bradshaw's scent rather than that of the actress herself, since it was made to be associated with the 'Sex and the City 2' movie.
That has been her part in the beauty business, which is still going strong!
Turning a Shoe Designer, finally!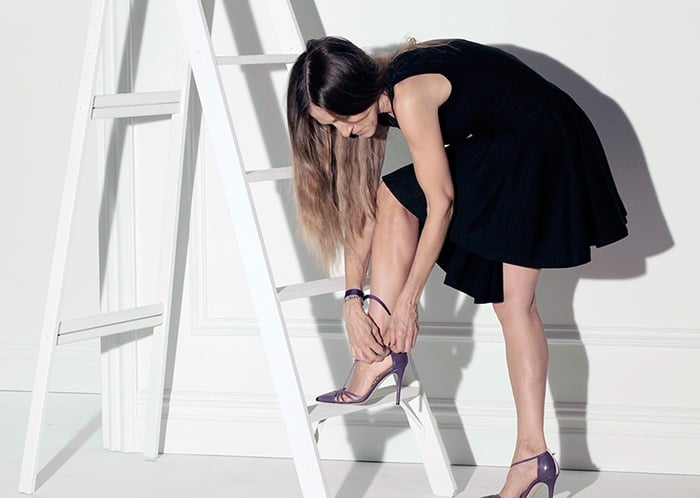 This year in February, a mother of three launched her self-designed shoe line, having 30 styles from flats to pumps, under the mentorship of George Malkemus, the Chief Executive Officer of Manolo Blahnik, in partnership with Nordstorm stores.
Parker speaks about her work association with Malkemus, in one of her blogs at Nordstorm –
| Even though we are from different backgrounds, different ages and different genders, we both have this common point of reference: New York City, late '70s, early '80s. There was a very specific look from this era that is vivid in both our minds.|
Currently, the SJP collection have only a range of shoes, bags and trench coats priced from $195 to $ 500.
In an interview with dallas.culturemap.com, she said –
| I really wanted the shoes to be made in Italy, and he went and looked up a gentleman that he worked with long ago in Tuscany, who is a third-generation shoe producer. He and his son are running the company, so he brings that kind of experience and knowledge that I couldn't possibly produce on my own. I really wanted to be at Nordstrom, as did he. He has had a long-standing relationship with them, and I launched my fragrance there. |
We really admire this ladylike collection, she came up with!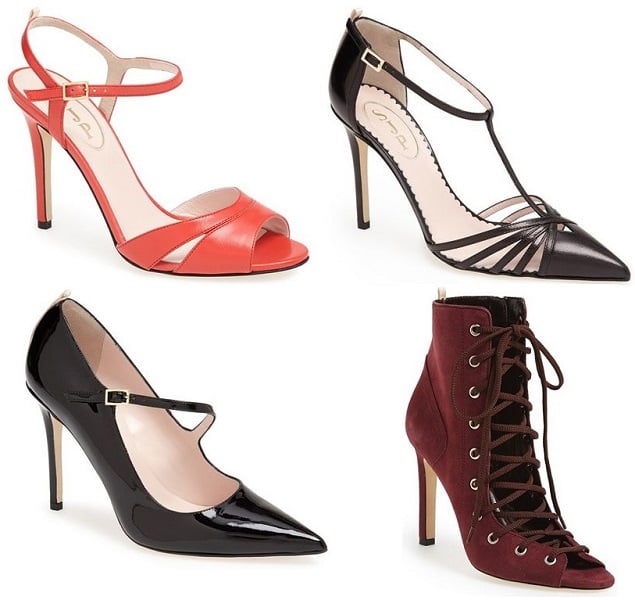 A Stylish Social Butterfly
Not only being active in the fashion industry, Parker is also most-sought out names in the red carpet events, fashion shows and fashion events.
Well…with so much of work in the world of beauty and fashion, Sarah Jessica parker deserves the award for her contribution, indeed!