Picked the best primer for a prom, a sunscreen to last you on a beach holiday or the foundation to perfect your red carpet look? Sounds great. But once you are through with your Sephora shopping spree, you might be wondering how you could have saved that extra buck. Relax, there are Sephora hacks to add cheer to your life and save some bucks in your wallet.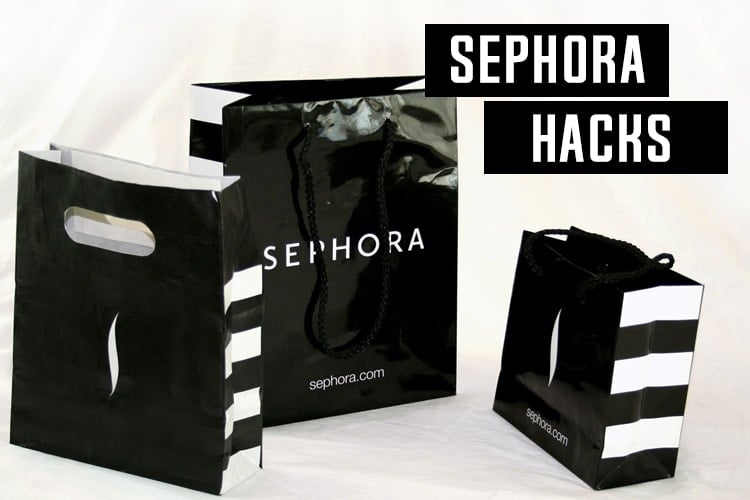 Top 14 Sephora Hacks:
So read below to know all the ways to shop smart, smarter, and smartest at one of your favorite beauty stops Sephora.
1. Buy Discounted JC Penney Gift Cards:
Shhh….Sephora shopping secrets it is. It is the no. 1 way to keep saving at Sephora. The JC Penney gift cards will help you save up to 12% while shopping at Sephora. When you buy discounted gift cards (which are actually "used" gift cards) you can use them to save on your next purchase. You can buy discounted Sephora gift cards through Gift Card Granny.
The secret is that you can redeem JCP gift card for any Sephora product at both JC Penney offline and online stores! Orders above $99 are shipped free. Alternatively, you can avoid the charge and ship any order over $25 to your nearest JCP location.
2. With Every Online Order, Get Free Samples:
One of the enjoyable things to shop at Sephora is the free samples you get. Consider it as Sephora shopping tips or whatever. Even if there is no Sephora coupon code, you get three samples with every order. The best part is the fourth free sample (which not many are aware of). Variety is the spice of life at Sephora. Bookmark the Sephora beauty deals page in order to select the freebie and get the coupon code. Try and use only one Sephora coupon per order.
3. Follow Fan Fridays On FB:
If you are not doing so already you MUST do so going forward. Because almost every company will tell you to follow them on Facebook. If you 'like' Facebook because of their Fan Friday freebies you may end up bagging a Bobbi Brown Face Blender Brush Mini, free with a minimum purchase.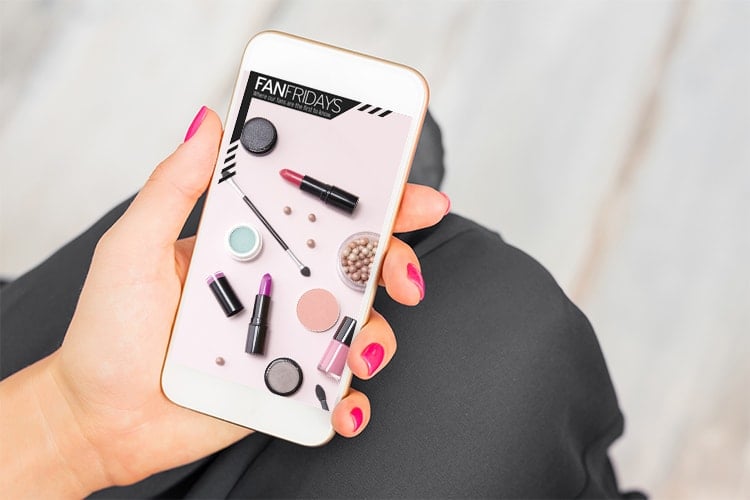 4. Free Take-Home Sample Of Nearly Any Product:
There is no end to money saving tips at Sephora. The Sephora associates are not shy about asking their customer if they would like to take home a free sample of their product. And these free samples can be anywhere between a foundation, lipstick, perfumes, and loose powders. No purchase required. Choose up to 3 samples per cosmetic category- color (makeup), skincare, and fragrance.
5. Find The Best Samples To Request Them For Free:
So you think a free sample at Sephora has to be dirt-cheap only? Take for instance this sample of Perricone Cold Plasma Eye Cream. It costs $220/oz. That's not peanuts, sweetie.
6. Become a Sephora Beauty Insider And Get Freebies:
Joining the in-house loyalty program – Sephora Beauty Insider is a must. The dollars spent in-store and online get you points. Just sign up and get gifts like 2 NARS lip pencils on your birthday for FREE!
7. Points Accumulated Never Expire:
Is this a tall claim? No, just consumer-friendly. See it as some sound shopping advice and I will tell you how. 100 points can help you get your first reward, but don't be rash in spending these teeny-weeny points. There are 250 and 500-point perks as well. Pile up these points and cash them in for a fabulous 500-point reward. Can you see the NARS lip pencils birthday gift (tip 7) pictured on the right (red bold lips)? Hope you are now convinced of Sephora secrets.
8. Made No Purchase? You Still Get Gifts:
At Sephora's online store, in order to redeem points, you need to make a purchase. But in offline stores, that is not the case. Online purchases are different from perks in-store. To be on the safe side, make sure the perk item is larger than the free sample you want to request.
9. Come January, Spend Your Sephora Money:
If you spend $1000 in January, what you get? A VIB (Very Important Beauty-Insider) status for the rest of that calendar year, and the entire next calendar year. It means 23 months of perks like free shipping on all orders and free unlimited access to the beauty studio. Isn't it one of the most amazing Sephora shopping secrets? Wowee!
10. Unlimited Free 2-Day Shipping:
Sephora has Sephora Flash privilege service which it offers for FREE to every VIB (Very Important Beauty-Insider), $10 for everybody else, 2-day shipping usually costs $10.95 for one order. A great deal plus one of the best money-saving tips while shopping at Sephora.
11. Two Sales In a Year – April And November:
Sephora holds its semi-annual sale for beauty insiders every year in April and November. In mid-April, expect 10% off for beauty insiders and 15% off for VIBs whereas in early to mid-November every year, look for 15% off for beauty insiders and 20% off for VIBs. In both these months, the sales last at least for a week. But November's semi-annual sale runs almost right until Black Friday and beginning of holiday sales.
12. Free Shipping On Any Sephora Item Not Stocked At Your Store:
Did you want something that is out of stock or is not being sold at your preferred store? Worry not! It will be shipped to you for FREE.
13. 15-Minute Makeup Services Are Complimentary:
Mini makeover such as contouring or a smoky eye look is yours for free. You can go for it before going for a dinner date.
14. Go For a Part-Time Job:
Are you obsessed with finding some super Sephora shopping secrets? Make the most of it by going for a part-time job at Sephora where you will get 40% off on its self-labeled products and 20% off on all other brands.
So, which of the Sephora hacks mentioned above excite you no end? Which are the ones you are eager to try first? If you have any other Sephora shopping tricks up your sleeve please share them with us.