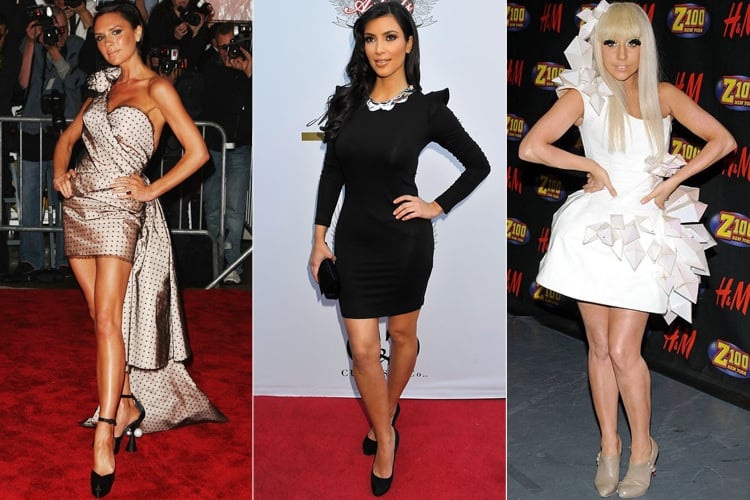 When talking about celebrities, you often might be lured into the grandeur and would be mesmerized by their aura. So, what makes a normal person a celebrity? Is it just the fame or the looks or the costly cars, beauty regimes? No, not really! When flipping through pages of "101 on how to become a celebrity?" , the number one base rule is to first learn to walk like a celebrity and talk like a celebrity.
[Also Read: Travel Style Of Bollywood Celebrities]
Now, could you really imitate someone's walking style or their accent? Though, you might get really close to the original, copying someone to the nail might not be feasible at the end of the day. But, that does not necessarily mean you cannot copy their poses. Every celebrity has a signature pose, a signature style of posing for pictures. This is the way their facial features and posture looks best. You might have seen multiple pictures of your favorite celebrity in the same pose. All poses may not suit one and all, but, there might be one out there that suits you the best.
How To Pose Like Your Favorite Celebrity
In this article, we will be walking you through the 7 best celebrity poses of all time. This should act like your 101 guide on how to pose like your favorite celebrity. Read on to find out more.
1. Lady Gaga
When talking about famous poses, this pose had to definitely be put on number one. Known for her outlandish sense of style, Lady Gaga is quite famous for her tricks and gimmicks on the red carpet (outfit-wise). Her signature posing style is pretty much like her dressing sense. She seems to stoop forward a little, keeping her hand on her waist in a crooked fashion and keeping her chin up high. Don't miss the little bend in her left leg to break the monotone. Copy her queer style at your risk.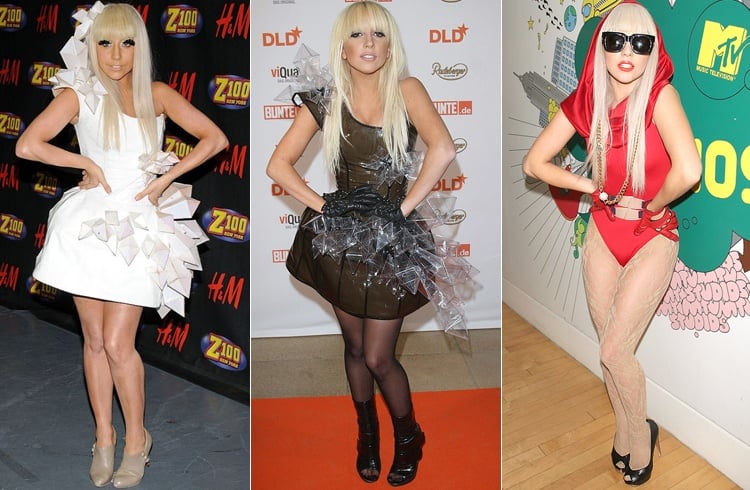 2. Jessica Biel
Jessica Biel seems to be in love with her side profile or her stylist may have suggested her to always pose sideways. She looks great though and we have no complains whatsoever. The only variable factor we see in her posing style is that she alternates between right and left when posing in her signature style. This posing style is very easy to copy and is simple yet effective in flaunting your lean appealing structure.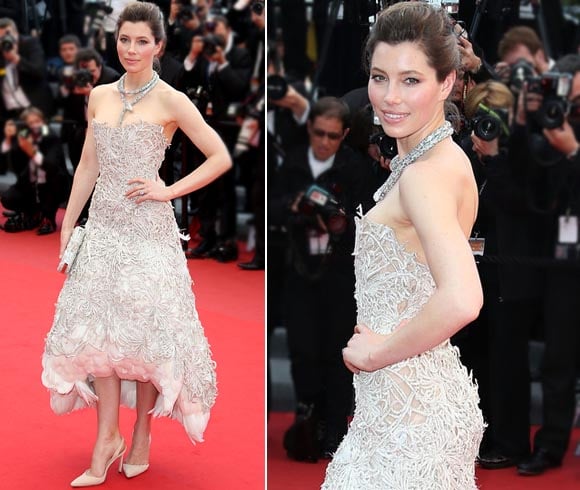 3. Kim Kardashian
The gorgeous Kim Kardashian looks good in almost everything she wears. The sexy Diva is known for her quirky videos and photos on social networking sites. But, when it comes to the red carpet, her signature style is to pose with one hand on the waist, with a clutch in the other hand. She also prefers to keep one leg slightly bent when facing the shutterbugs. This pose makes your waist line look smaller and accentuates other physical features. You could go for this pose if you are slightly heavier on the hips.
[Also Read: What Has Kim Kardashian Taught all the Hourglass Shaped Women]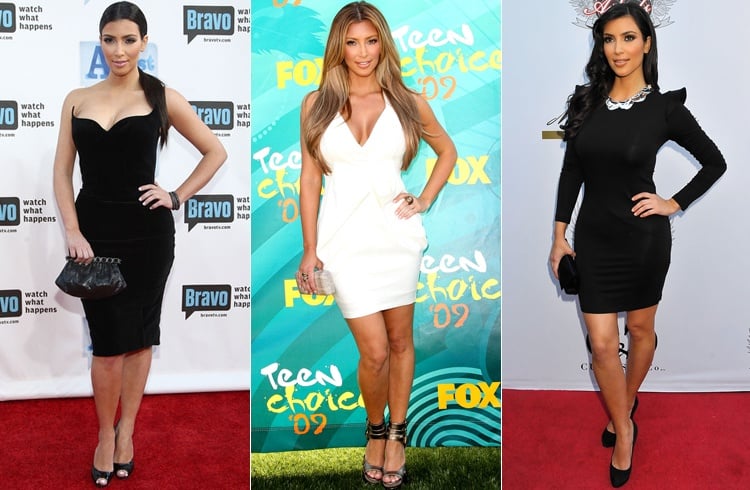 4. Aishwarya Rai
The reigning queen of Bollywood has time and again awed us with her prudent style and on-point fashion. The brand ambassador of L'oreal prefers to keep it simple and full of love. Her signature pose includes waves to the paparazzi and her famous air kisses.
[sc:mediad]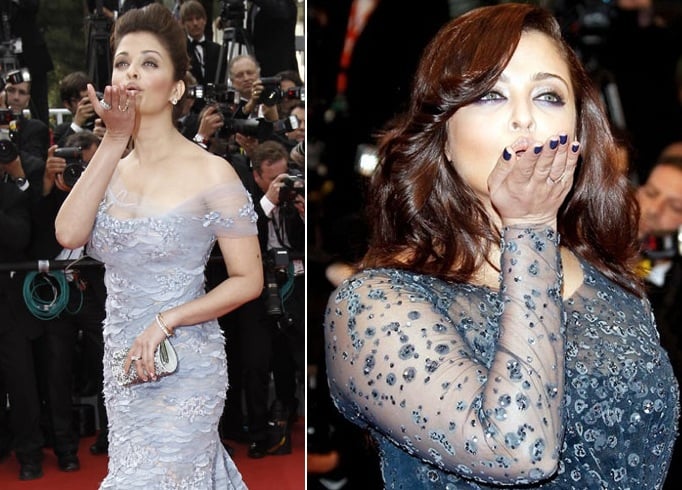 5. Taylor Swift
When it comes to posing, our most favorite pop star chooses to use one hand on the hip side profile. What is with the celebrities and side profiles?! Whatever be it, there is not much to complain about since side profiles actually make you look leaner and toned. You could choose to emulate this pose if you are fond of sleeveless dresses and peppy off shoulders.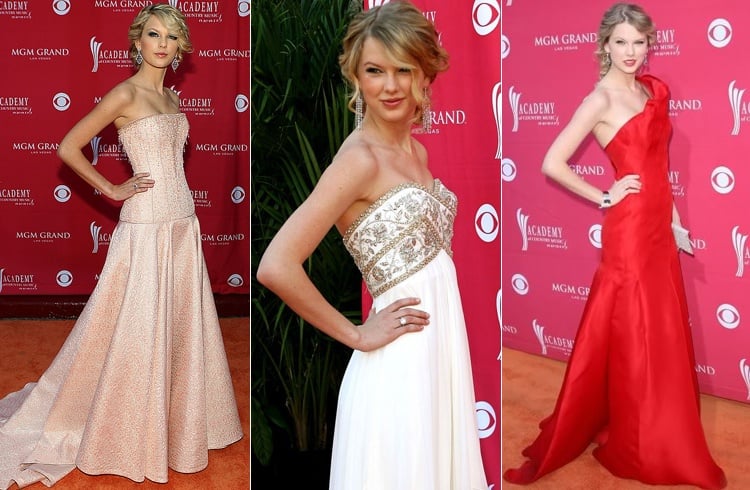 6. Beyoncé
This extremely popular 'Dangerously in Love' Singer and song writer, poses in a pretty definitive style when it comes to red carpet. She prefers to have both her hands on her hips. She either chooses to keep her palms downwards or upwards depending on her outfit. You could choose to imitate this pose if you want to make your arms look thinner and more toned.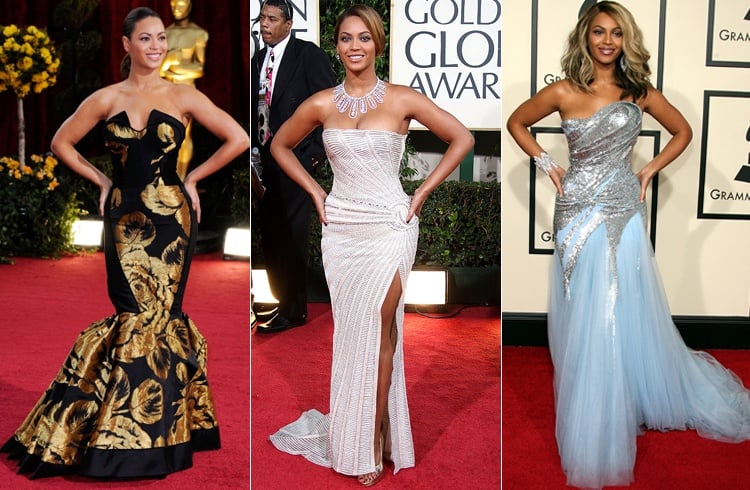 7. Victoria Beckham
How could a favorite celebrity poses article be complete with a mention of our Favorite Victoria's secret lineup owner Victoria Beckham? The Spice girls' lead singer chooses to pose in a very unique way when it comes to facing the paparazzi. It is her signature style and you don't find celebrities using this particular pose very often. While posing she bends backward slightly, lets her hands rest on her waist and puts out her right leg. You could use this pose for all those glamorously dressed photography sessions.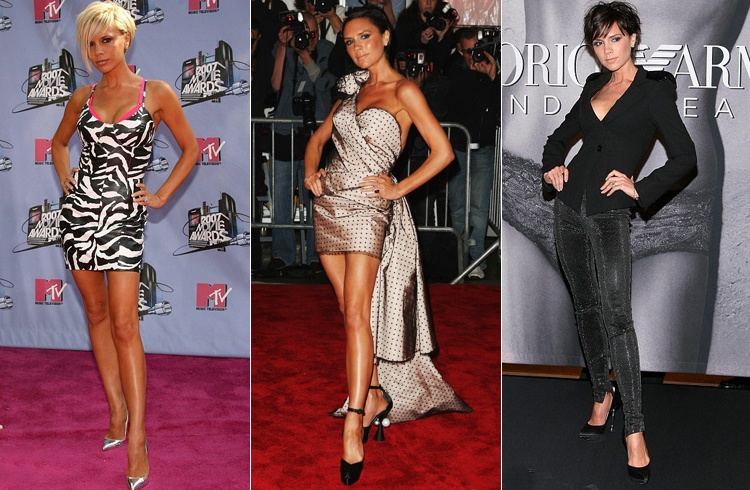 Now, that you have a list of the top celebrity poses for pictures, go on and bomb your Instagram wall with pictures in emulated signature poses of celebs.
Images Source: pinterest.com, justjared.com, dailymail.co.uk