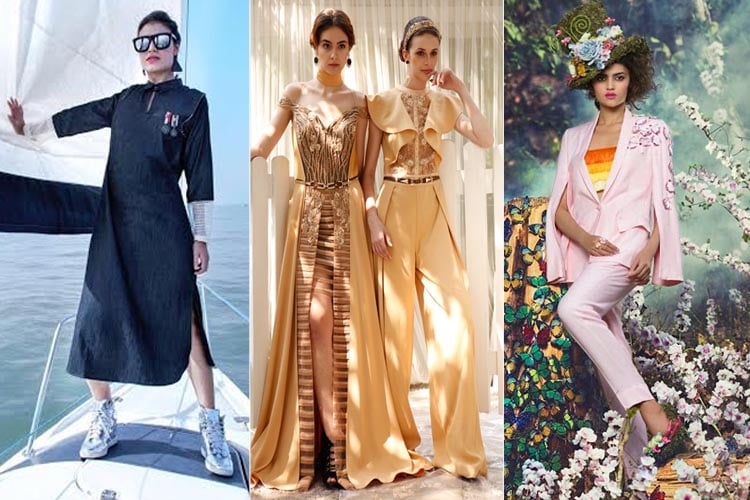 With just 4 days to go, we at FashionLady are all geared up to witness the second edition of Hyderabad's most promising multi designer exhibition, The Label Bazaar.
Curated by duo Anam Mirza and Akbar Rasheed, TLB reaches out to the elite fashionistas of Hyderabad who believe in the power of dress-up.
After stunning us last season with their power packed designer line-up, they are back with a #biggerbolderbetter Season 2.
[Also Read: Experience Paradise At The Label Bazaar – A Multi Designer Exhibition]
But before making any commitments to our readers, we put our FL task force on the job of stalking. And after a whole lot of stalking we can vouch that TLB's second edition will be worth your time and money.
Here's an exclusive sneak peek into the collections that will be on display just for one day at the Park Hyatt, Hyderabad.
Diva'ni
When Bollywood meets Fashion, it always results in something magical. And when, it's fashion coming from the Yash Raj banner, we can only imagine its grandeur. Diva'ni, a premium designer brand of Yrf and Kbsh, has carved its niche in creating spellbinding pieces. The most recent one being worn by Anushka Sharma in her wedding scene, for Sultan.
At the Label Bazaar, the label will showcase a plethora of its nature inspired collection. From lush leaf foliage and dragon flies motifs to Gotas and sequins, Diva'ni brings to the city their bright festive collection of lehengas, anarkalis and dresses tailored in international cuts and drapes. We are particularly eyeing their Persian art inspired Pantsuits.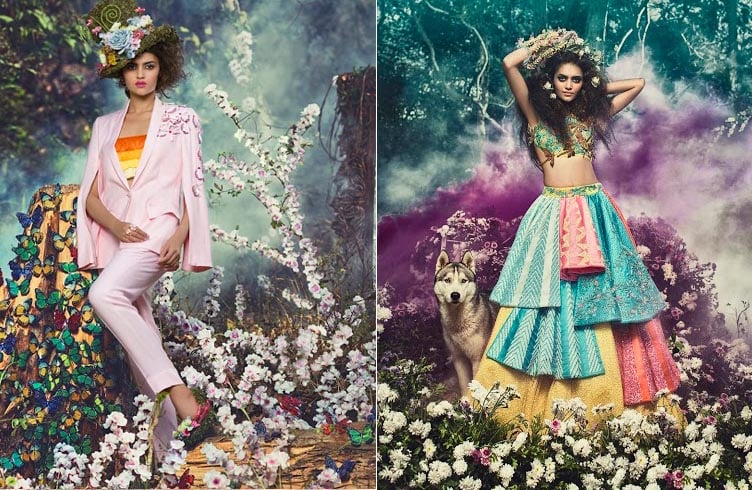 Soltee
This luxury label by Sulakshna Moonga has been defining the Indian fashion escapade since 2003, and needs no introduction. Her designs beautifully blend the old world charm with evolving aesthetics, bringing out the intrinsic beauty of her bearer.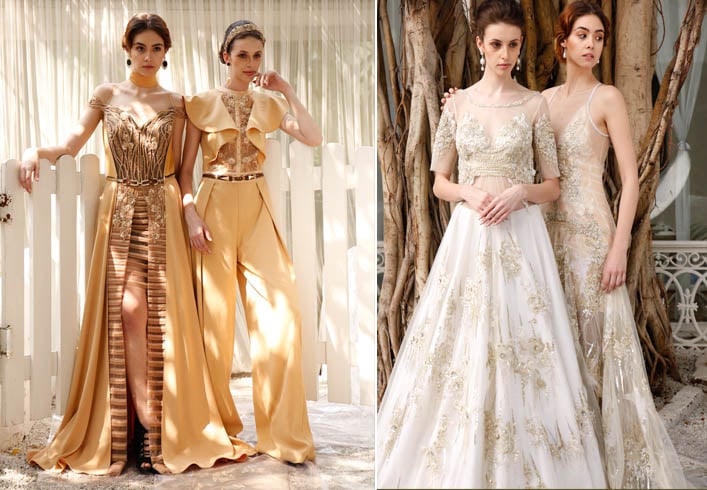 At the Label Bazaar this season, Soltee promises to transport us to the greens with their collection "Pathless Woods". Drawing their inspiration from nature, the silhouettes will ooze freshness. We are totally looking forward to gazing our eyes at this dreamy and poetic collection.
[sc:mediad]
Kukoon
This brand is on a mission to redefine contemporary chic. Their design aesthetics are in alignment with global trends and each outfit speaks luxury. It's no surprise that B-Town divas like Deepika and Jacqueline are often spotted wearing Kukoon.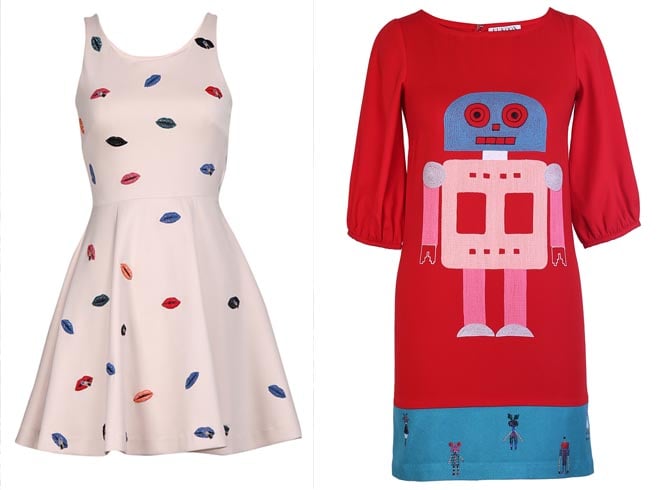 Showcasing their SS16 collection at TLB, Kukoon will bring in their range of joggers, bomber jackets, skater dresses and cold shoulder tops. We are particularly excited about their classic capes in pashmina and cashmere. A wardrobe must-have indeed.
Shilpa Reddy
This label is one of the celebrated labels of Hyderabad and is a favourite among the fashion conscious women in the city. Every outfit from this label is as beautiful as the lady herself. Her designs are an amalgamation of culture and contemporary created with a speck of versatility.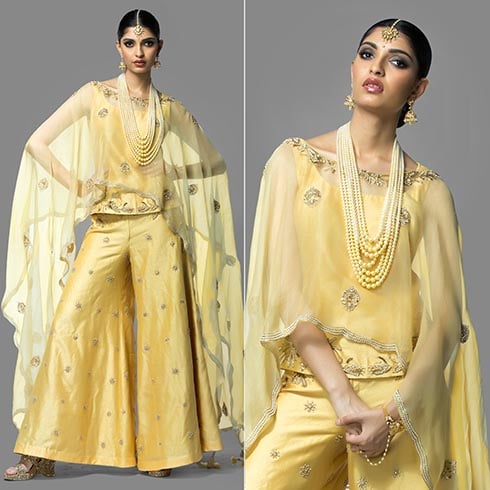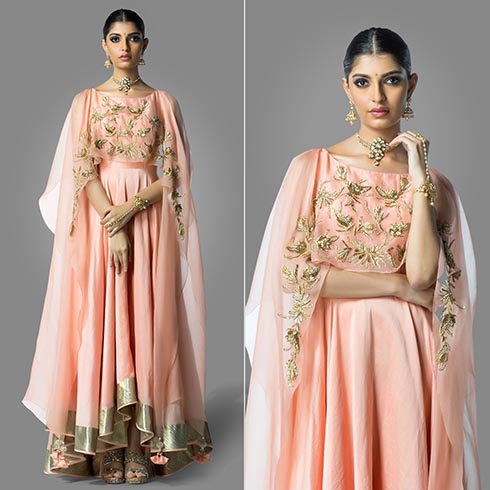 At The Label Bazaar, she will be showcasing her collection "Tales of Palatial Heirloom" as a retrospective to the era of Nizams. Extravagant chandeliers, Jewel pieces of Nizams, and Pearls, this royal collection captures the essence of Hyderabad and is meant for the Princess in you. We can't wait to set our eyes on her indo-western collection of Lehengas paired with unusual blouse lengths, Jackets to be worn with multiple skirt lengths and sarees paired with pants. If you are modern Indian women, then this is your chance to pick the best for the festivities ahead.
Aaylixir
The label is the brainchild of a trendsetter designer Naveem. This runway designer is known for her odd choices and out of the box creations.
At The Label Bazaar, she will be showcasing her denim collection in its most striking form. Lasered denims, plaids and stripes, these one are for the fun and carefree. We can't wait to shop at this one and get our piece of denim in its most fashionable form.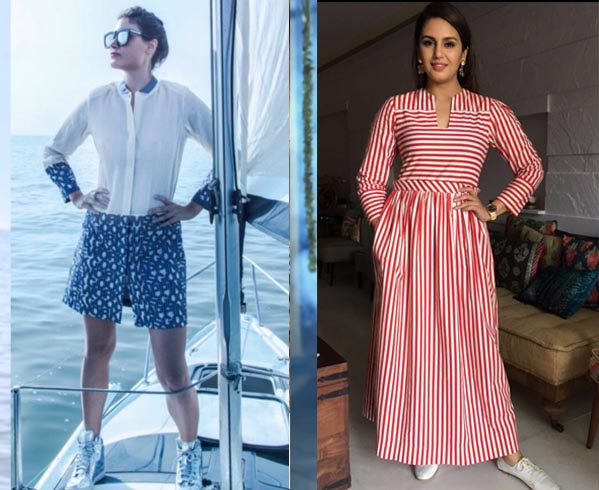 Merasal
With their collection, "Varanam Aayiram" or "Thousand Elephants" the label draws inspiration from the 100 decorated elephants that are known to have descended with Lord Vishnu.
The racks at Merasal will boast of an eclectic mix of drapes, cuts and pleats in linen, silk and light cottons flaunting motifs such as lotus flowers, parrots, elephants and temple architecture. They do understand Hyderabad's love for Silk Sarees, and hence their unique hand-woven sarees will be on our watch list.
If you have read all of the above, then we believe we have completely justified your being at The Label Bazaar, Park Hyatt on the 22nd of this month. Get that coveted designer piece for the festivities and keep your most stylish foot forward.