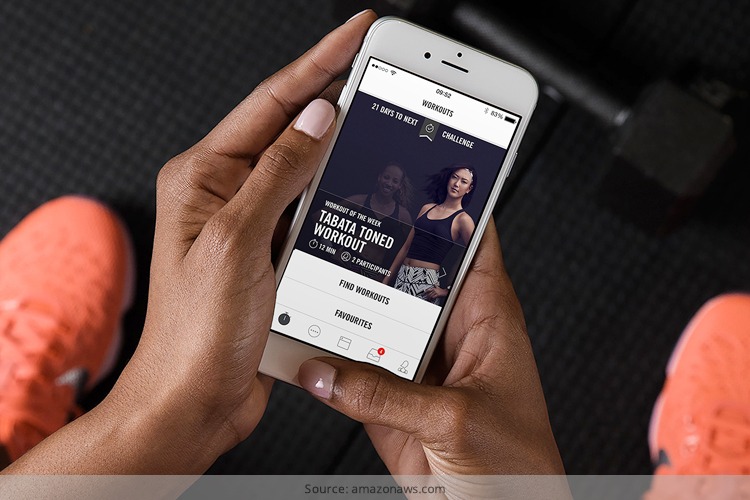 Come 2016 and most people have finally started paying attention to their health. Fitness has really changed the way people look at things and phones have an integral part to play in this massive change. Youth fitness apps are getting really popular with everyone around the world. Besides having a tracker that you carry with you (Did you know that the Health App on iPhones can actually track your sleep, steps and other activities?), people are also migrating to finer and more sophisticated fitness trackers which can do much more than what just their phones can do.
[Also Read: Artificial Intelligence Calorie Counting Apps – Click a Picture And Know The Calorie Count]
Workout Apps
Nowadays fitness trackers have taken this issue of fitness to a greater level, and we can say that everybody loves it! It's like you are losing weight and at the same time having fun while doing it! Yes, that's what youth fitness app are doing- They are leading you to your goal weight through games!
Gamification of Fitness Apps
This new generation of fitness apps is encouraging you to lose weight by means of games. It is a highly innovative idea, mostly because a maximum number of people lose their fitness streak once it starts to get monotonous. But if you incorporate games and fun into it, people will just go with the flow and you wouldn't even have to think too hard to lose the weight! Let's talk about some of these apps that are taking the fitness world by a storm!
1. Zombies, Run!
Yes, you are running from zombies here and if you are not fast enough, you are dead meat.
The creator of Zombies, Run, Adrian Hon, believes that even music sometimes can make a workout boring. But in his game, you are put in a fictional world where you have to run to save your lives and others' lives as well. The runner (That's you!) is in a post-Apocalyptic world where he has to run through a series of missions, complete them and rescue survivors and also yourself. The catch is, you are not in front of a computer screen!
The player has to plug in to the game through his headphones and a narrative will slowly take you through the scenario. In the middle of your easy run, there would be periodic Zombie chases which will encourage you to sprint (and hence complete your interval training workout!) and all this will be tracked by your phone's GPS. What's more, your performance will also help you to gain different wares which can be used to make progress on the charts!
Now doesn't this sound amazing!
2. Fitocracy
Sounds like a really fancy name, right? As you exercise, this workout tracker will keep track of all the points you accumulate as you exercise. This will then allow you to level up, complete different bonus quests and earn badges by reaching your milestones. In the fitocracy community, you also have different areas where you will be able to make friends, join a fitness social network and encourage others on the same skill level as yourself. Not only are you reaching your fitness goals, but at the same time you are also competing against different people which make this all the more challenging!
3. Burn Your Fat With Me
If you are an Anime fan, then this is the best way to lose weight and get motivation from an anime character of your choice. The app is like a virtual anime dating simulator, in which your aim is to impress your anime dream date by… you guessed it-working out! You can choose your "training partner" who will also be working out alongside you and she will also be urging you to complete various goals! The USP of the app is that it tries to motivate any user with the use of "moe," or a Japanese term which means, "That special, heart-melting feeling you get when you see an adorable female character." And don't worry ladies; the app also has a special male version where you will get motivated by a male "moe" character.
There you go- some amazing apps which will actually make your workout feel like a game. Try these and let us know how you like them!